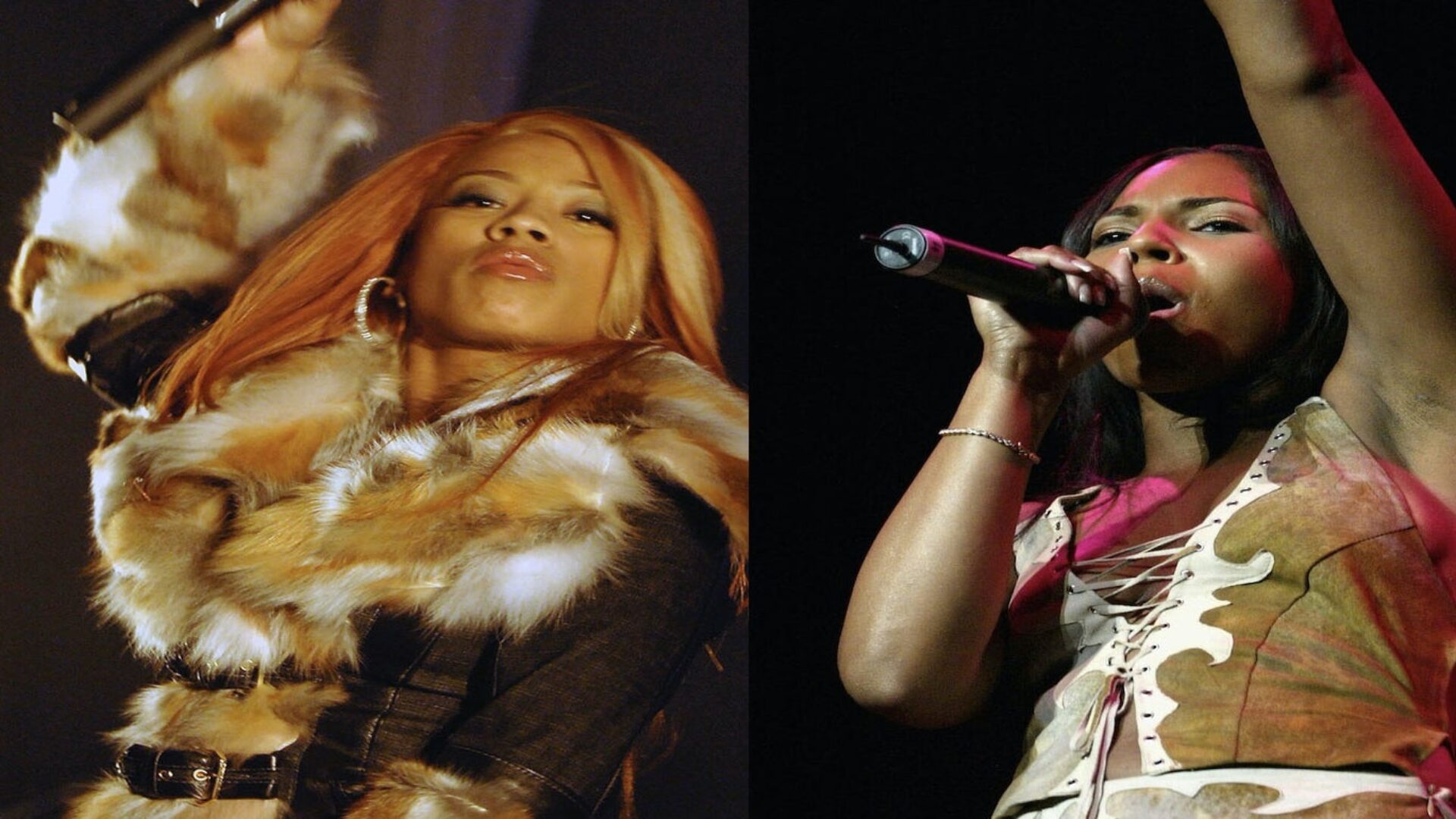 Keyshia Cole And Ashanti Will Face Off In Upcoming Verzuz Battle
It's going down on January 21 at 8 pm EST.
It's official! Singers Keyshia Cole and Ashanti will be the next two artists to go hit-for-hit for a Verzuz battle. The virtual event is set to go down on Thursday, January 21 at 8 pm EST. This comes after two separate delays—the first was when Ashanti tested positive for COVID-19 in December and the second was when the Capitol building was stormed earlier this month. Now the wait is over and the music divas will have a chance to share all of the gems from their respective catalogues.
The news of the face off was first teased on December 3, when Cole shared that she would be participating in an upcoming battle via Instagram live. Fans speculated about who she could go up against, and some called it by saying that Ashanti would be the best opponent for her.
Both Cole and Ashanti have been trending topics on Twitter due to the news of the battle.
Ashanti's solo career officially began when she was signed to Murder Inc. in 2002. While there, she was a featured artist on hits like Fat Joe's "What's Luv" and Ja Rule's "Always on Time." Her debut album, Ashanti, generated singles like "Foolish," which shot to the top of the Billboard Hot 100. Her second album, Chapter 11, was equally successful, debuting at #1 on the Billboard Top 200 Albums in 2003 and featured the songs "Rock Wit U (Aww Baby)" and "Rain on Me." Her skill as a vocalist, as well as a songwriter, have allowed her to become on of the most beloved R&B acts of the early 2000s.
Meanwhile, Cole's first album, The Way It Is, was released in mid-2005 and included "Love," which became an instant classic that featured fellow singer Tyrese in the music video. The album included other popular performers, like Jadakiss and Eve, and has sold over 1.5 million copies in the U.S. alone.
Her immediate follow up albums, Just Like You and A Different Me, are celebrated as well. The former hosted the songs "Let It Go" with Lil' Kim and Missy Elliott (which peaked at #7 on the Billboard Hot 100 in 2007) and "Heaven Sent," while the latter featured "Trust," a ballad with Monica. The two albums have sold 2.7 million copies in the U.S. collectively.
Listen to "Love" and "Foolish" below.