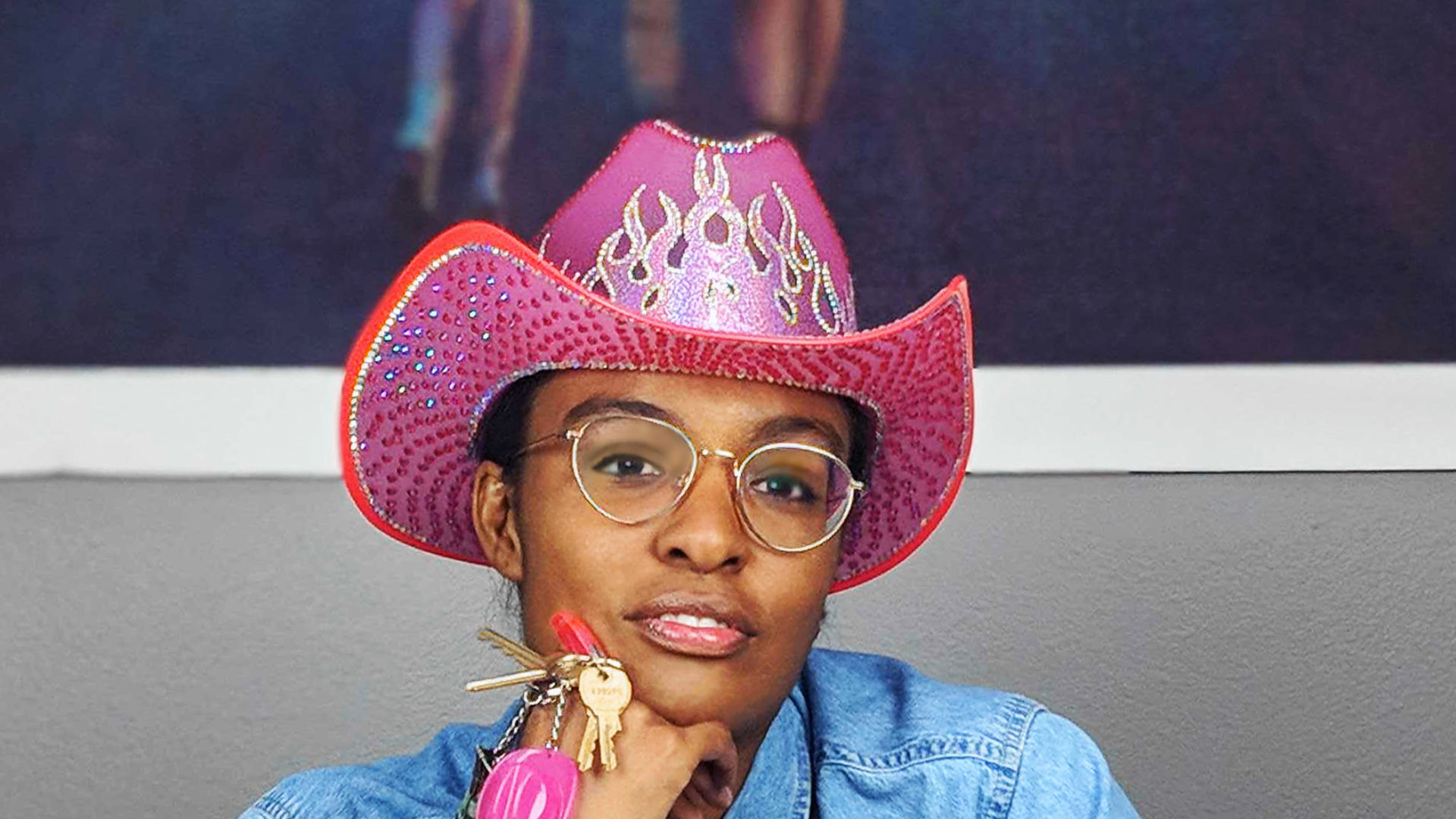 This Isn't Asia Hall's First Rodeo
The founder of Neon Cowboys talks being a Black woman in tech.
Western wear brand Neon Cowboys creates neon-lit accessories, providing consumers with a fun, fashion-meets-tech experience. Their signature hats have been worn by the Clermont Twins, Kacey Musgraves, and Winnie Harlow. Asia Hall, the company's founder, is open about every aspect of the business—from the creation process, to the trials of being a Black woman in tech. She also doesn't deny the impact COVID-19 has had on business this year.
"It's been challenging," she says.
The brand ships merchandise out of China, and navigates around the country's schedule. "[W]e had a surge of sales for Christmas, and then right after Christmas was Chinese New Year, where China takes a month and a half, to two months off," Hall said. "Then, China was affected by [COVID-19] first, so we [had] just kind of just been dealing with not being able to ship out our product to our consumers since December."
But Hall's hustle is unmatched. She's determined to come out of this period on top, because nothing can stop the reign of the Wild West.
The brand was inspired by your attendance at a country music festival. What were some of your early ideas, in regards to the direction, of Neon Cowboy?
I used to go to a country music festival in college. When I kind of saw the crowd there, I realized that there was kind of a uniform that the kids wore. You know, Daisy Dukes, the guys wore belt buckles, a cowboy hat, and they usually wore cowboy boots. I went to the one that's in California, so it was still part of the Coachella family, so it very much was a little bit more Los Angeles than a typical country festival. I had been to a few—I did touring with the hats for two years, so I was able to see different types of country parties in different demographics.
I noticed that there wasn't really anything that would keep the party going at night. I wanted something that would give [partygoers] the opportunity to glow because I'm an L.A. kid, and had seen the rave scene kind of come up, and I already knew the tech was available on the market because I also grew up with a family that does cosplay. I already knew that the wire was on the market, I just felt like they needed to have it in a cowboy hat, and that would kind of give the imagery like a neon sign.
So then we actually made a couple of prototypes. We just kind of tested out the market to see what people thought about it, and the response was overwhelming, so then we actually started to get a business plan together and make them. I guess initially I thought [we'd make] a couple hats and sell them at the festival, and then just see where it [went.]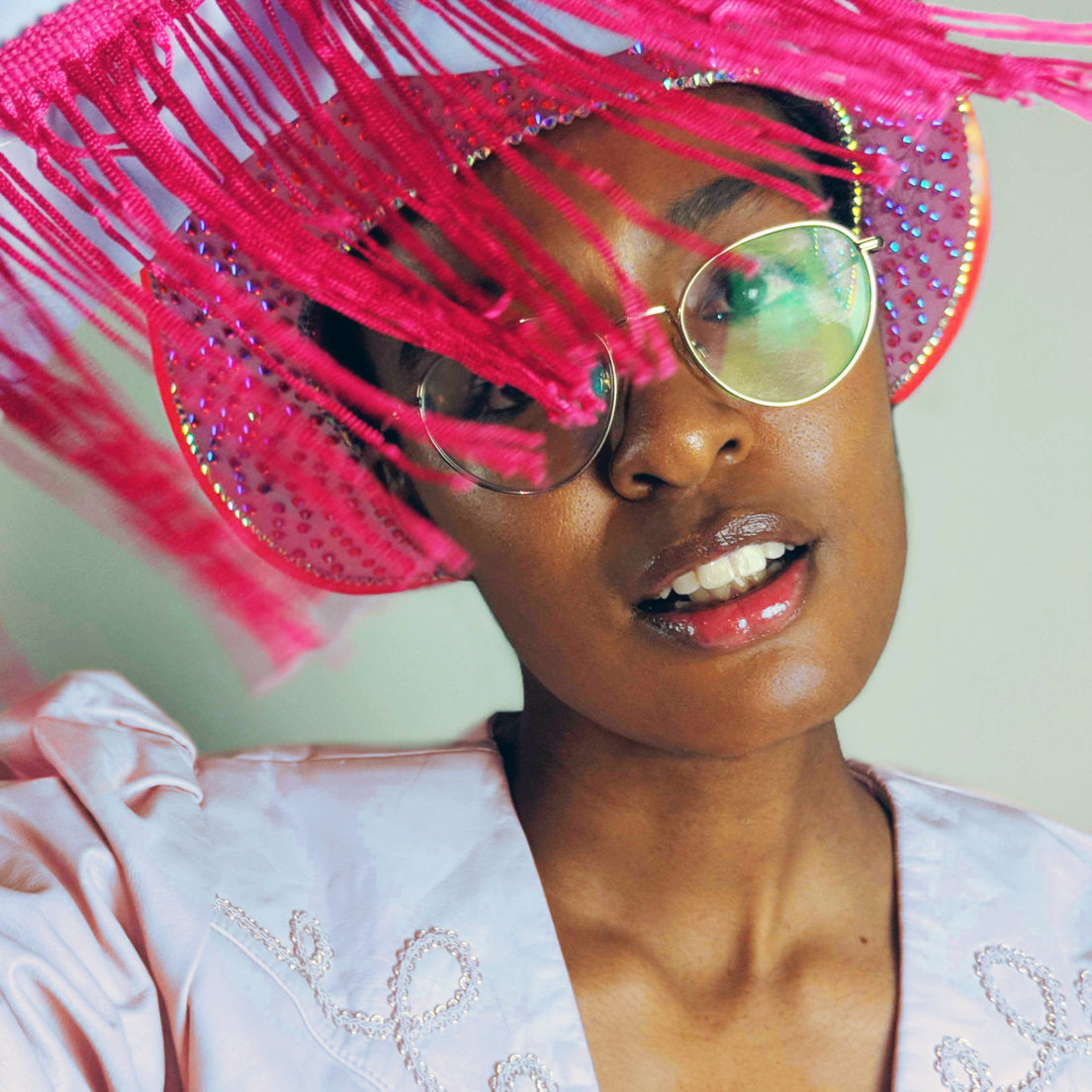 You were heavily involved in the early stages of crafting the hats. What was the production process like?
So, they were still plastic-injected from the beginning, but I was able to find a manufacturer in L.A. who could do that and make the shell of the hat. Then, I would hand glue all of the wire, and there's 10 feet of wire in each hat. So when I did the festival tour, I would actually sit in the vendor booth and glue the hat. It was pretty intense because I didn't have a team.
People would write their name on the list, and come back in half an hour after their hat was finished. Then, I would stay up until 4 a.m. making the hats in my hotel and then [sell] them a couple hours later. It was a lot of that grind.
And then, people didn't know what the product was, so then it was a conversation of 'what does the hat do?' It's interesting because if you're at festivals and you look at the hat, you're like 'okay, that's a cool neon hat,' but if you've never seen it at night, you don't necessarily know that it glows. Getting down the pitch for that was challenging, because again it was across different demographics, like going to the south versus going to Arizona.
"They still want to know that, even though I've sold so many hats, they still want to know that it's viable, or that it's really tech." —Hall on investors
What's a hurdle you've faced as a Black woman in tech?
I have a computer science degree and I grew up in fashion, so I have a crossed kind of approach to [tech.] It's interesting with the hats specifically because I had to really learn manufacturing for this product.
I guess the resistance for a lot of investors in the beginning was that it just seemed like a hat. Like, it didn't seem like [it involved] a lot of tech. So I needed to get the [background] story more down pat, perhaps? I wasn't really sure. That's still kind of a struggle. They still want to know that, even though I've sold so many hats, they still want to know that it's viable, or that it's really tech.
Last year, the Yeehaw Agenda exploded—how did that sudden awareness surrounding cowboy culture impact your business?
It definitely has impacted it greatly. I was pretty shocked. I was getting tons of emails on articles about what was happening. In hindsight, I think it's very exciting because it wasn't weird that I had this affinity for western cowboys, this idea of the American Dream, being a pioneer, and working on the ground with your hands. I definitely didn't see it coming.
It's been helpful in terms of people understanding a little bit more. In terms of imagery, Black people in cowboy hats and western apparel is very cool to me. Our hat was actually the hat in the "Hot Girl Summer" music video, and that's something we didn't even know was happening.
How will COVID-19 inform your future business model?
We are known a lot for festivals and concerts, so it is such a party product. Usually the consumer would buy a hat and want to wear it to an event. I'm not sure what the industry will look like after all this passes. It's slightly [concerning,] but it's also exciting. People still want to party, people still want to have a great time.
Right now, we have a lot of customers using [the hat] for their own party at home, you know, quarantining. Then we also have customers who are wearing them for Zoom calls [when] they have like a birthday party with all of their friends via Zoom. So, the hats are still being used, even though they might not be being used outdoors, which is really kind of fascinating.
Shop Neon Cowboys here.
Photo credit: Andrew Taylor