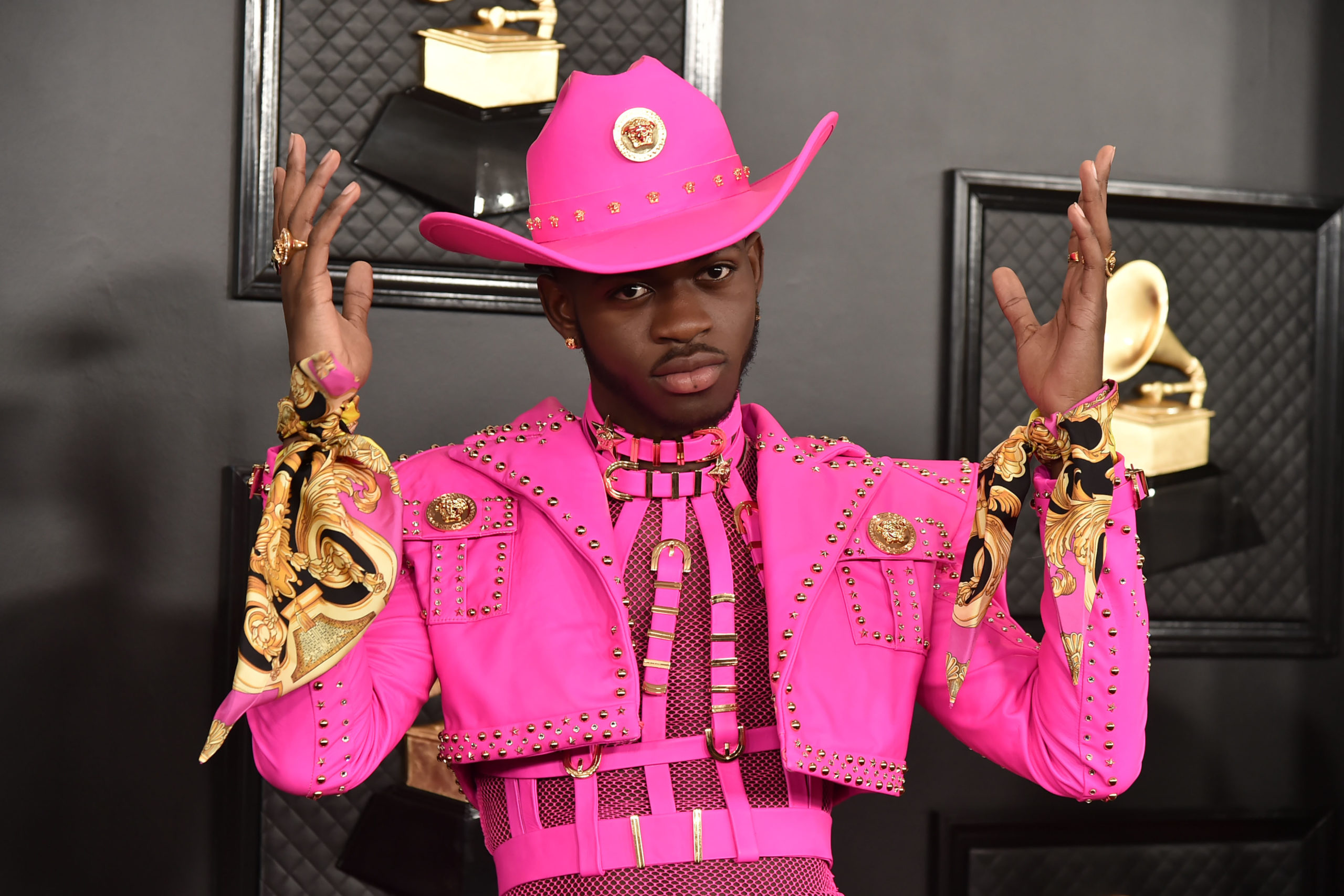 Lil Nas X Has The Best Yeehaw Style
We selected our favorite cowboy-inspired looks from Lil Nas X.
The meteoric rise of Grammy-winning artist Lil Nas X coincided with another huge movement — the Yeehaw Agenda. The Yeehaw Agenda, a phrase coined by archivist Bri Malandro, is a celebration of past and present cowboy-inspired fashion. So this means that everything from Lil Kim's 2000 Iceberg ad, to the Clermont Twins' 2019 Neon Cowboy hats, are up for cultural analysis.
The Yeehaw Agenda is fueled in part by the acknowledgement that the majority of the cowboys depicted in Hollywood films were white, even though about 25% of the cowboys in real life were actually Black. Since February of 2019, we've seen an increase in cowboy hats and chaps in entertainment. Cardi B, Megan Thee Stallion, and Dawn Richard are just a few of the huge names that have been seen in fringe, bolo ties, cow print, and chaps. Lil Nas X, and his stylist, Hodo Musa, have undoubtedly come out on top though, as they are consistently serving up innovative looks that are inspired by the Old West.
We selected our absolute favorite Yeehaw looks from Lil Nas X. Get into them below.
1. Giddy Up!
2. Perfect in Pink at the 2020 Grammys
3. A Link Up in Latex
4. Variety Is the Spice of Life, and so Is This Cyan Look
5. Reppin' the Old Town Rodeo at the 2019 VMAs
6. A Valentine's Day Moment
7. Shining in an Iridescent Fringe Set by Krone
8. Casual Cowboy
9. Some See-Through Action for a Shoot With Billboard
10. Red Hot in a Phlemuns Suit With Boots by Pskaufman