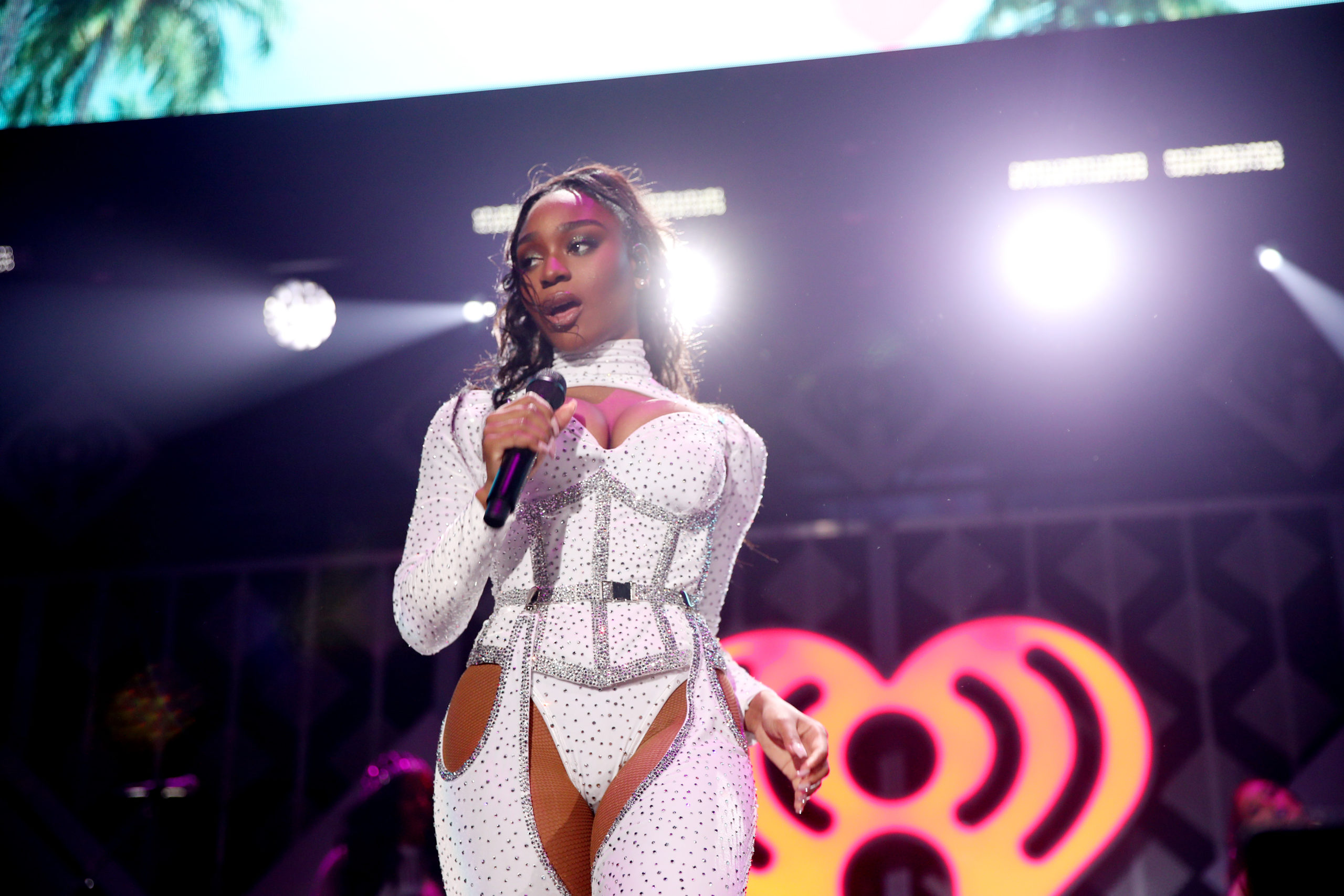 Megan Thee Stallion And Normani's "Diamonds" Video Is A Femme Fantasy
Hot Girl Winter is in full effect.
Megan Thee Stallion and Normani released their long-awaited video Thursday night for "Diamonds." The rap/pop cut was inspired by the 1959 jazz song "Diamonds Are A Girl's Best Friend." The Houston-born duo are dominating their respective lanes right now—and we can't get enough of either one. They linked up to create a hit for the forthcoming Harley Quinn film, Birds of Prey, and the track is featured on the film's soundtrack.
"Diamonds" starts with the southern girls driving into an apocalyptic, seemingly abandoned circus scene. They then enter the main tent, where they're forced to kick serious butt when a motley crew of sword-wielding bandits attack them. All of the high kicks and hard punches don't stop Megan from delivering her self-assured verse, nor do they interfere with Normani's pre chorus ("I love me this much/My pear shape all dripped up/It's freezing, in my bag, oh"). Normani's hot pink ensemble and suited-up dancers take cues from Marilyn Monroe. The later singer and actress performed "Diamonds Are A Girl's Best Friend" in the 1953 film Gentlemen Prefer Blondes.
Of course, Normani serves up some of her famous choreo as Megan preps for a hilarious game of whack-a-mole. The rapper uses her second verse to get over an ex ("And I ain't never need him/so it's so easy to leave him", she raps) as she twirls a mallet and bashes clown heads with leisure. The hot girl never fails to slay.
Watch the video for "Diamonds" below.