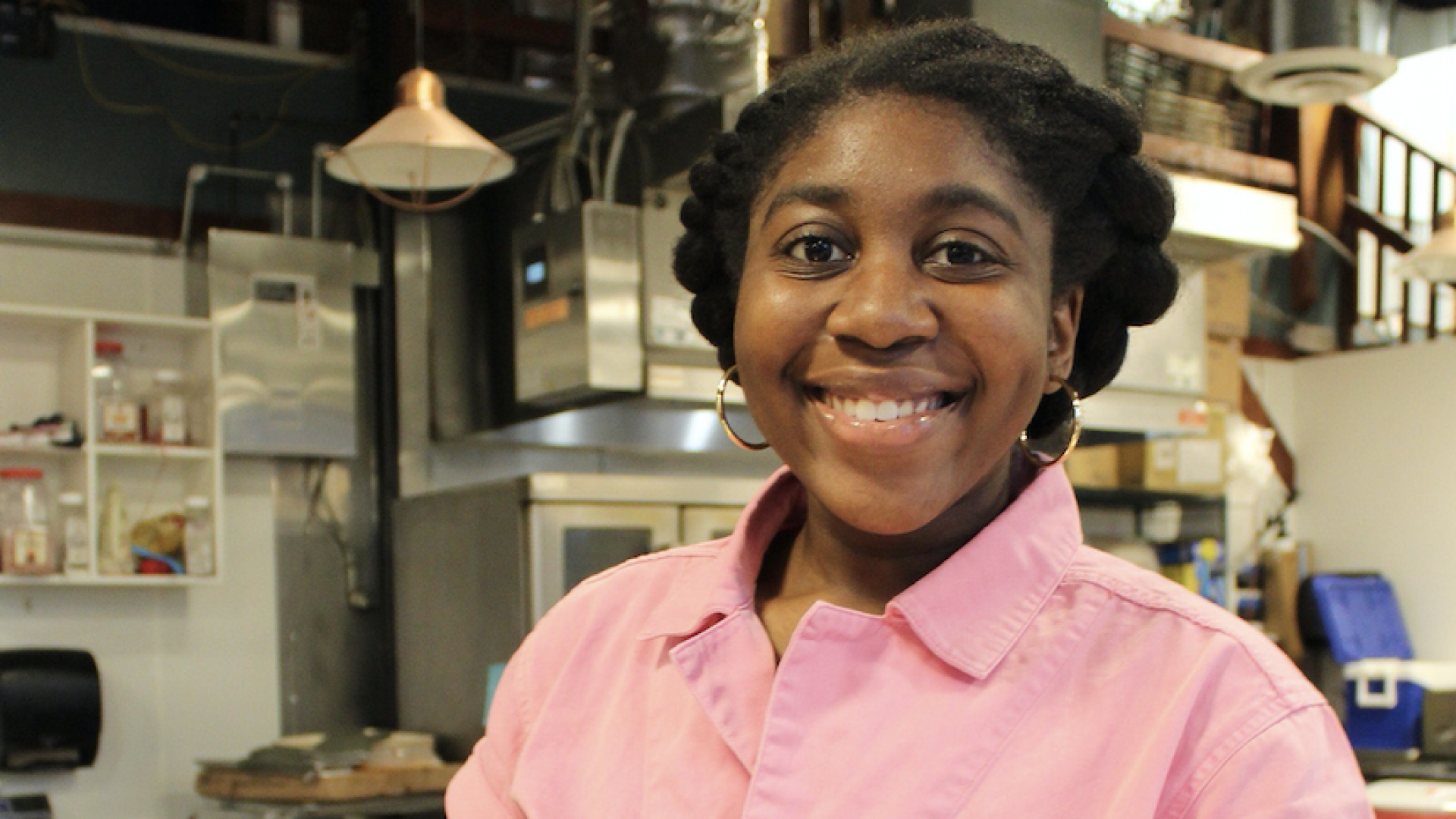 This 19-Year-Old Howard Student Opened Her Own Gourmet Vegan Bakery!
All of the Chanice McClover-Lee's sweet treats sold out during opening weekend.
"I started Baked by Chanice at the beginning of the pandemic," Chanice McClover-Lee, says of her vegan bakery business. "I'd taken a step back from my community organizing and started leaning into different hobbies that brought me joy and allowed me to not feel like the weight of the world was constantly on my shoulders."
As of May 22, McClover-Lee's business is now operating in a food hall and commercial kitchen in Washington, D.C.
She has been practicing veganism for 5 years and makes vegan cookies and cakes. "I've been vegetarian since I was 11 and vegan since age 14, so most of my life has been spent eating things without animal products in it," she shared. "After one perfected vegan chocolate chip cookie later, I couldn't stop making different renditions of my cookies which led to me creating over a dozen unique flavors. Some of those flavors include: Red Velvet Cheesecake, S'mores, and Birthday Cake.
All of the 19-year-old's sweet treats sold out during opening weekend.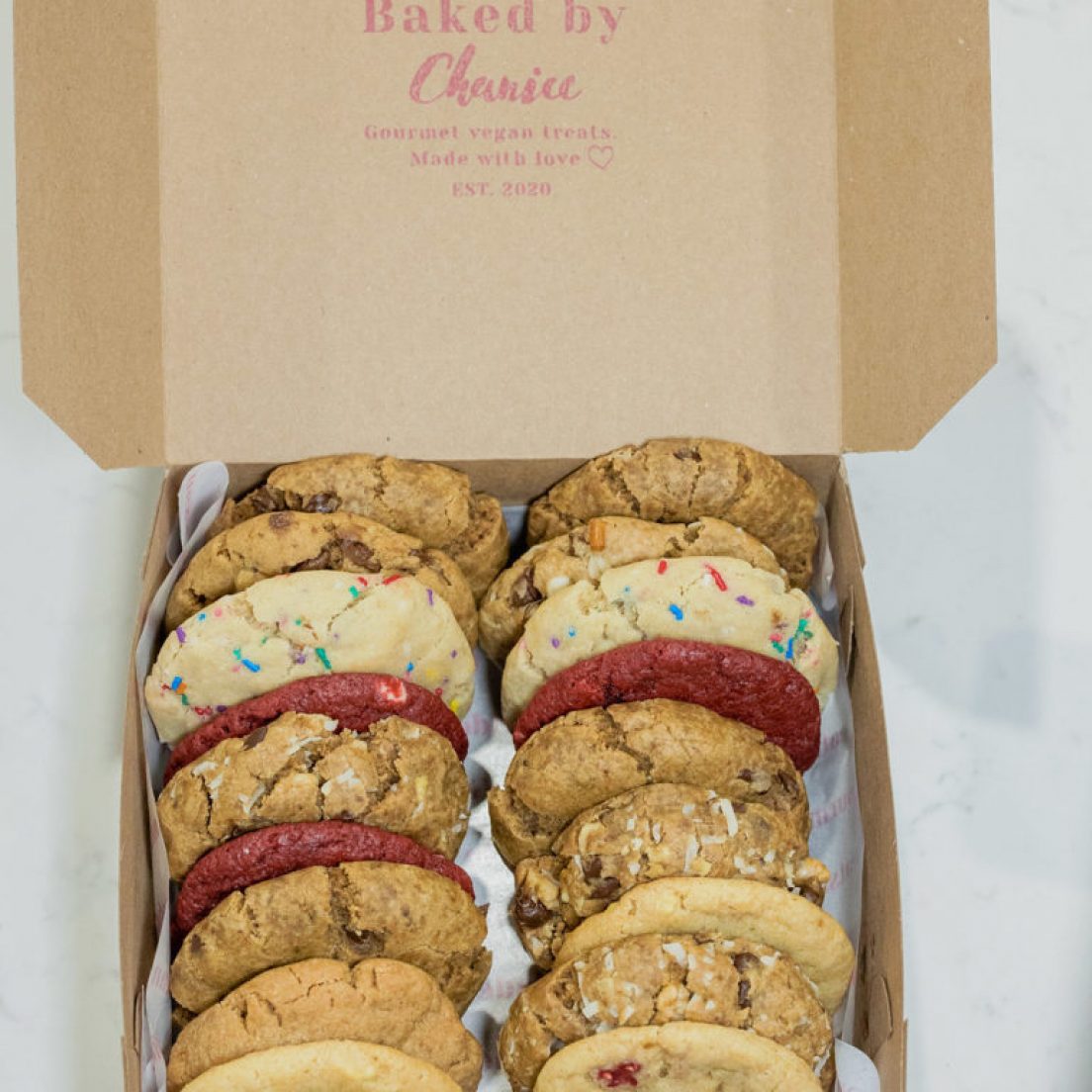 Originally, the wanted wanted baking to remain a pandemic hobby, but as her success grew, it became clear that something bigger was in store. "I intentionally said I wasn't trying to start a business or do anything large scale and just wanted to offer my baked goods to my local community, but the universe had other plans as we can see! I would have bake sales every other weekend and people would come to my house to pick up their orders."
She says her ultimate goal is for Baked by Chanice to operate out of their own private production facility.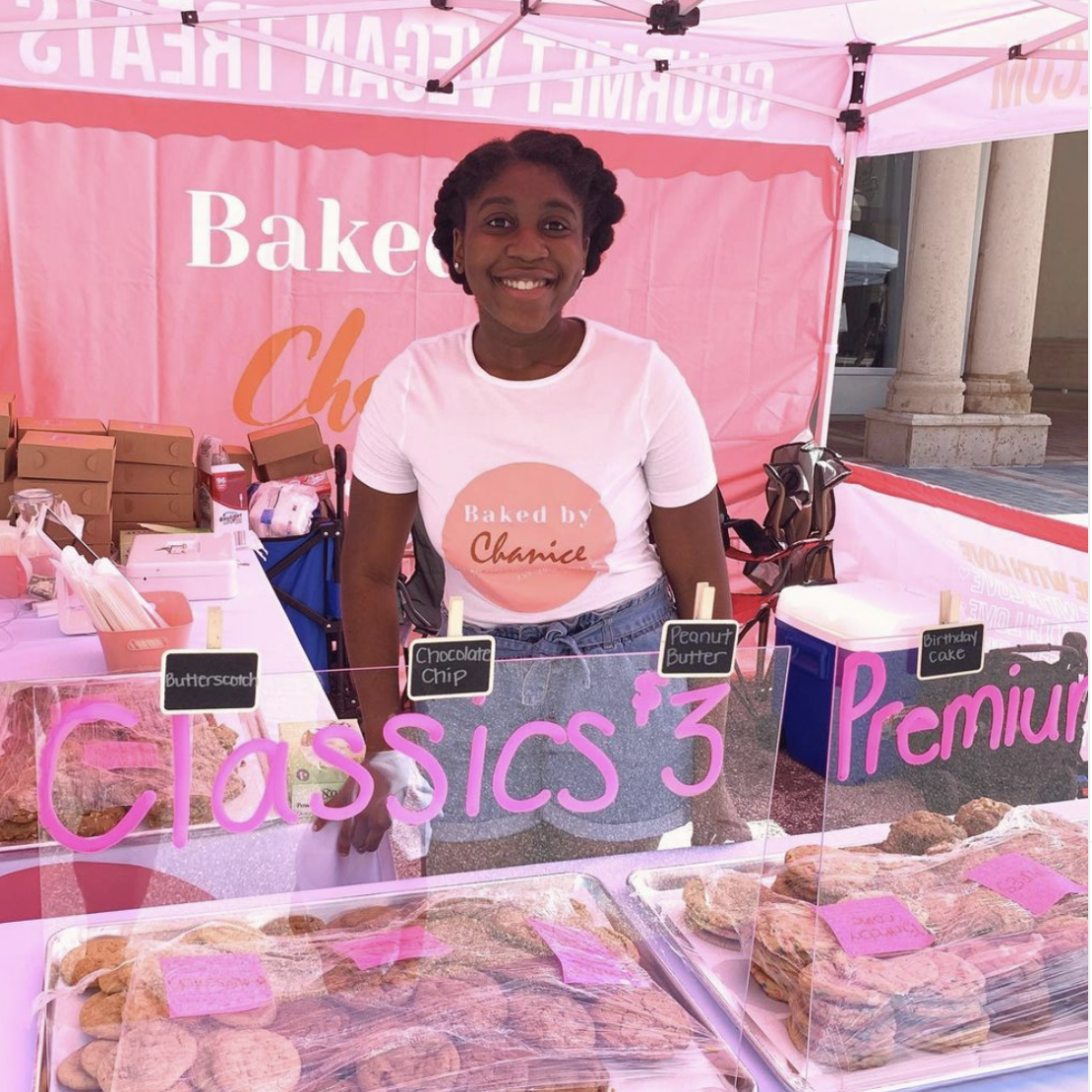 In addition to running a successful business, McLover-Lee is prepping for her junior year at Howard University. At 17, she graduated from both Broward College (with high honors after only attending for just over one year) and high school at the same time. Upon graduating, she took a well-deserved gap year, participating in special projects with Disney and Girl Up and being honored by Black Girls Rock.
If you'd like to support Chanice, stop by Baked by Chanice's booth at SW DC Farmers Market on Saturdays. You can also order some goodies online via Chanice's official website.
Photo credit: Mecca Jackson of @ShotByMecca
If you enjoyed this story, read our piece on Trinitee Stokes, the 14-year-old who is the youngest person in history to be admitted into Emerson College.