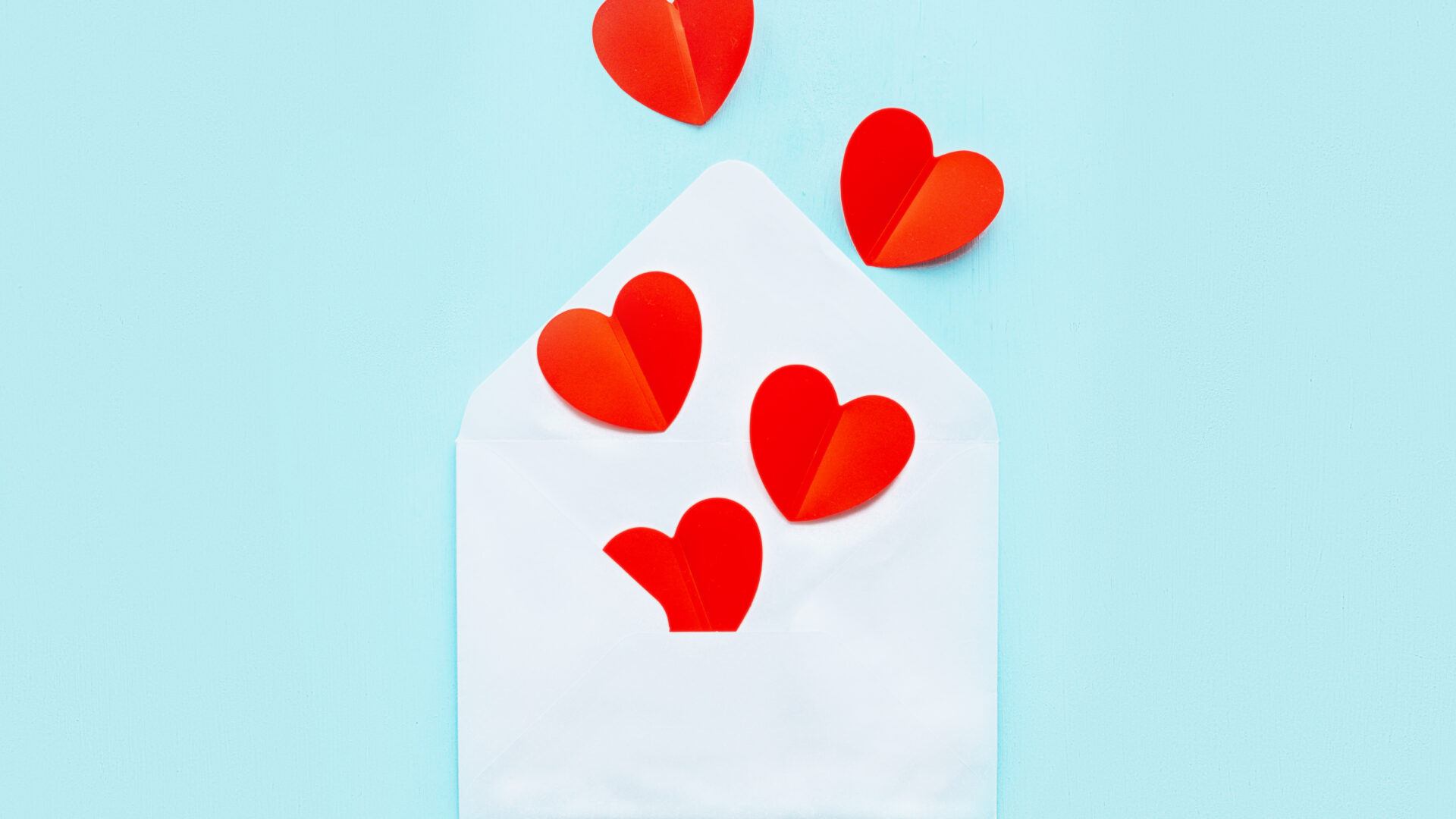 How To Avoid Being Catfished Ahead Of Valentine's Day
Nev Schulman and Kamie Crawford give us the scoop to meeting your online bae IRL
Do you smell that? It smells rather fishy – catfishy, that is! That's right, your favorite catfish catchers are back on the air, live and in action for a new season! Hosted by Nev Schulman and Kamie Crawford, MTV's Catfish: The TV Show is a reality show that helps people uncover the truth about who's behind the persona they've been talking to online for months, or even years at a time. From jealous girlfriends trying to catch their cheating partner in the act to people pretending to be Bow Wow and Love and Hip-Hop's Rich Dollaz, this show is always filled with surprises that'll keep you on the edge of your seat.
"This season's great because we're finally now after almost two years back out on the road," Schulman told Girls United excitedly after doing the show from his home during the pandemic. "It felt so great to get back out on a flight to some new place, knock on a few doors, peer through some windows, and meet people. It's amazing how much additional information you can glean about someone from the city they live in, the neighborhood they live in, the way their home is set up."
Crawford, who became a permanent Catfish co-host in 2020, agreed with Schulman about the rush of getting back into the real world after spending nearly half a season on Zoom. "There's something to meeting people where they're at and seeing their environment that makes the whole story so much better. It's great when we were on zoom and we could connect with people faster and we don't have to wait as long to connect with people, but at the same time, with the in-person episode, you get a holistic view of people's lives. To us, that's very exciting," the Relationshit podcast host told GU as she started to tease what to expect this go-round. "We have a former Catfish coming back as a hopeful looking for love. That was exciting and very strange so you'll get to see that."
Below, check out some tips from Nev and Kamie themselves about the importance of practicing online safety, how to put the pressure on a potential catfish to meet IRL ahead of Valentine's Day, and what to expect from the new season of Catfish!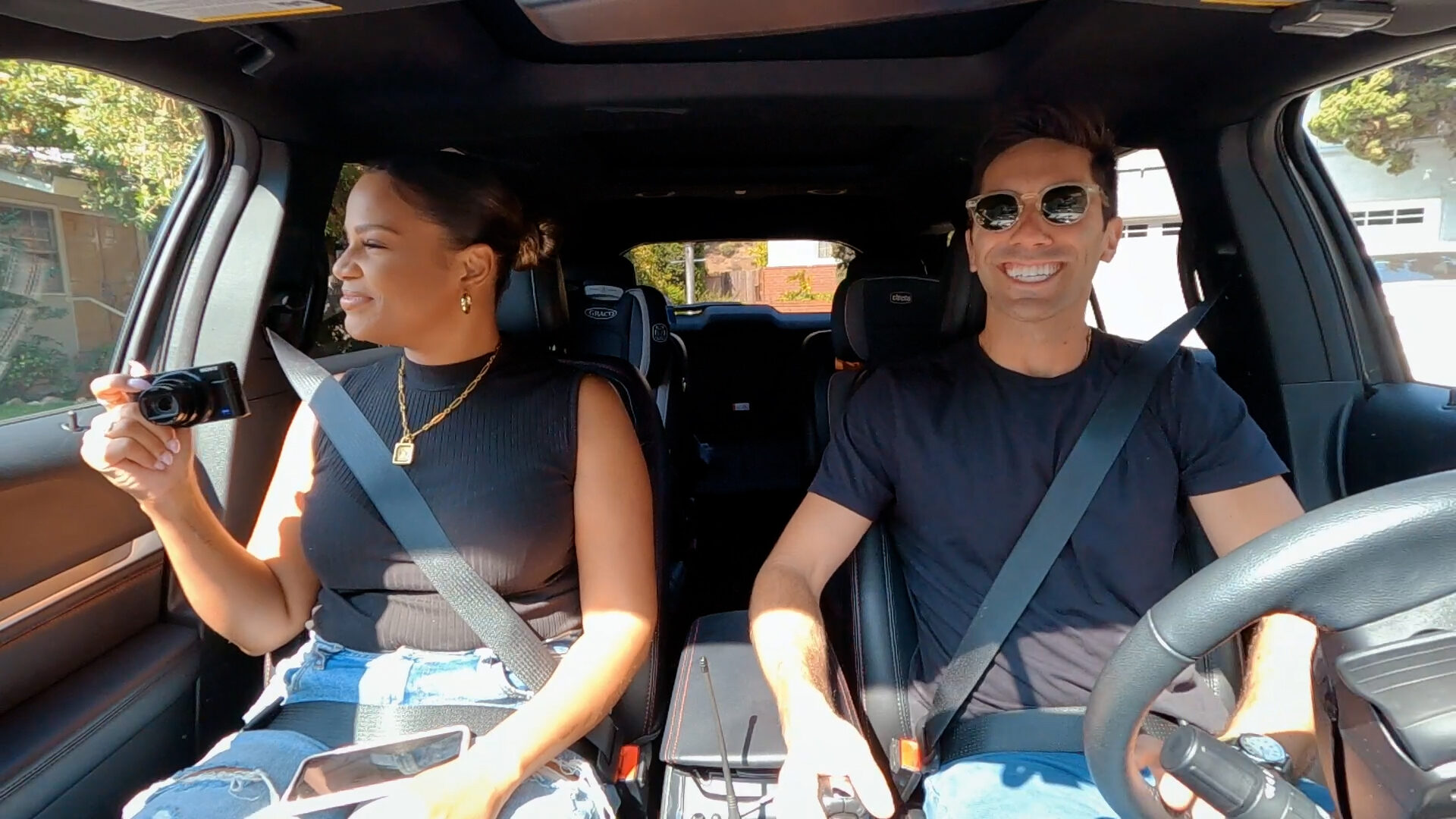 Are People Getting Smarter?
According to Schulman, not too much has changed in the catfishing pool, especially because people are still getting catfishes on a day-to-day basis. "Obviously there's certainly enough information and technology available to people that one might think it was avoidable, but at the same time there's new technology, which makes it perhaps in some cases easier to catfish," the Dancing With The Stars participant continued. "More than that, we continue to see the evolution of human beings, their social interactions, and how the internet has affected that. Interestingly, the desire to connect and the need to feel loved persists and are unstoppable even in the face of great adversity."
Crawford believes that people are becoming more clever these days, no thanks to the introduction of new social media apps and sites. The content queen wonders how catfish will manage to make themselves seem more legitimate on other platforms aside from Instagram, Snapchat, or TikTok when those are the main apps for Generation Z and millennials. "Nobody in this day and age doesn't have at least two out of three social platforms, but they somehow make themselves look real," she said. In addition to using sites such as Spokeo to trace numbers and locations, Crawford and Schulman use CashApp to search tags and names linked to cell phone numbers. "A lot of them actually do end up making their CashApps the same name as their catfish name and being able to get money that way. They find their way around."
What If I Want To Start Online Dating, But I'm Afraid Of Getting Catfished?
"Oh boy," Schulman said reluctantly.
Crawford chimed in and laughed awkwardly before sharing her take. "I don't know if a new online relationship does a Valentine make, I'm not sure. I don't know. I don't know how I feel about that," she said. "I think a good Valentine and a real one is going to actually show up in person for you. If you are talking to somebody on the internet, hopefully, Valentine's Day, that's a good time to put some pressure on and be like, 'Hey, are we going to do this? Are we going to meet? What are we going to do?' I feel everyone is putting pressure on for Valentine's Day. They should feel a little bit of that. Valentine's Day is on a Monday after the weekend. Hopefully, they got the 11th, 12th, and 13th to show up."
While there are no set rules to avoid getting catfished, according to Schulman, red flags do begin to change and the obstacles do become a lot harder. "There's no magic pill. There really isn't a shortcut to love. I think a lot of people who are lonely, sad, and feel disheartened by the process of trying to find love don't want to go out on dates anymore because they feel they don't want to have to deal with that, the hard work of finding love right," he said.
"A lot of these internet love romances get so much further along than they should because people tend to think, 'It felt like God put this person in my life as like an answer to my prayers and as beautiful as that idea is, it's a dangerous, slippery slope when you start to think that you got the winning golden ticket, you won the lottery," he continued. "This mysterious person who has no connection to my life just magically appeared and I'm going to go all-in on this, like that, I think tends to be a recipe for disaster."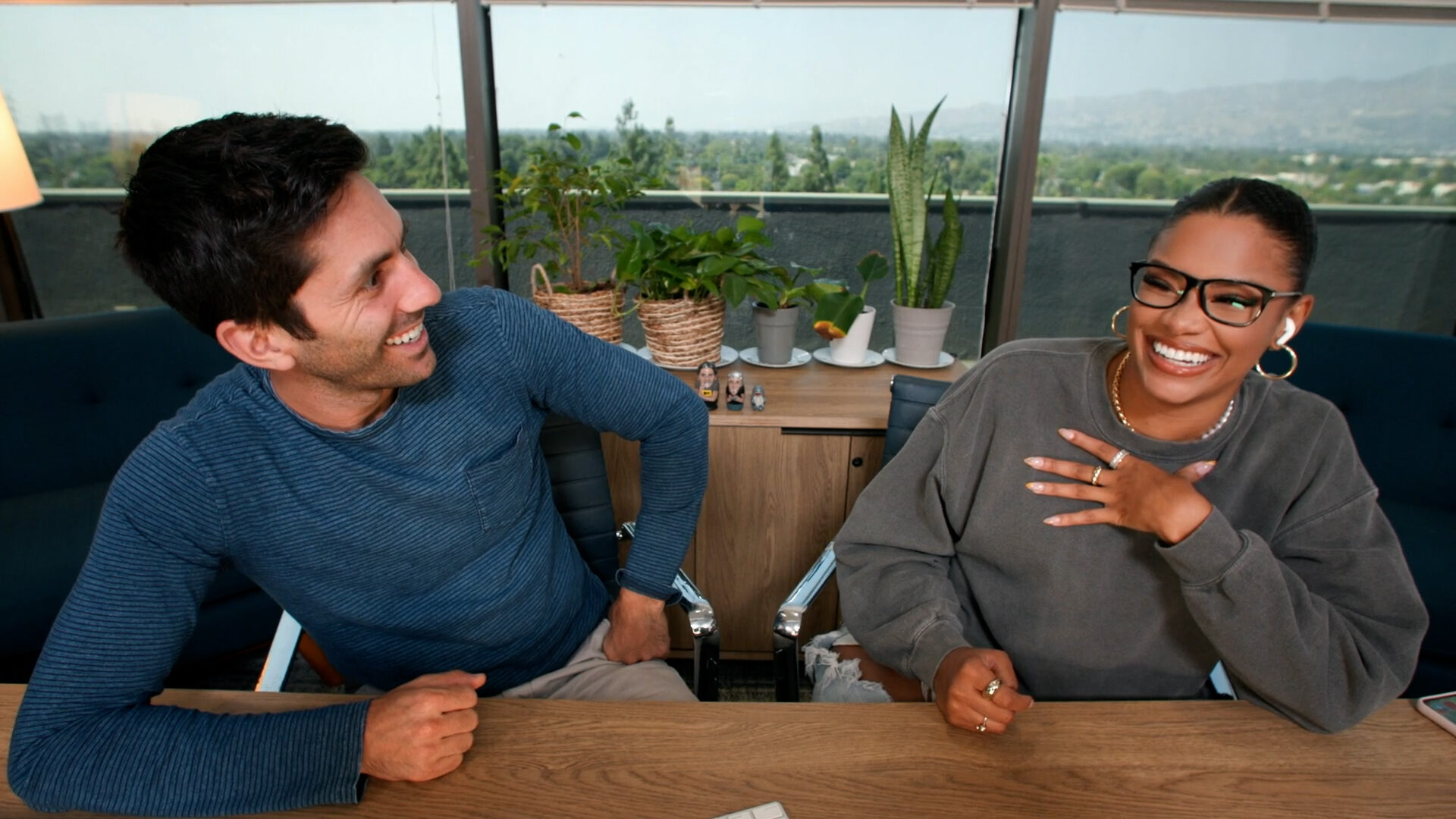 How Do I Apply Pressure To My Online Bae To Meet IRL?
"I'm paranoid," Crawford admitted to GU. The former pageant queen suggests meeting in a public place and not giving out your address, or a location remotely close to where you live. Do something "semi-engaging" with little pressure to perform high on the first date and try something fun. "People these days are so trusting. I listen to way too many true crime podcasts and watch a lot of A&E. Take it off the social media sites and try to get in person as quickly as possible and as safely as you can."
Is Social Media Doing A Better Job At Creating A Safer Environment For Its Users?
"There are definitely ways that we could make the internet a less deceptive place. From what I'm seeing, it just doesn't seem to be happening," Schulman expressed. As someone who has been hosting the show for eight seasons and has based Catfish: The TV Show on his own experience with online deception, Schulman has seen it all and isn't convinced that social media is the safest playground for someone's fragile heart. "There doesn't really seem to be much effort, at least from what I can tell on the Internet's behalf, more specifically big tech to really stop people from using their platforms in whatever way they want. It's great that now you can designate your sexual identity in your Instagram bio, but why don't you have to assign a phone number to a profile? Why aren't they actually doing stuff that will help protect people meaningfully more than just various surface improvements that give the impression that they are hearing us?"
Crawford chimed in, "Their first instinct when something unsafe is happening on their app is to just take the person off, remove their profile, block them, or ban them from whatever site they're on. The same way the CEOs of a lot of these companies can get on live and talk about the new features that they're working on is the same way that they can get on and talk about internet safety. They don't do that because at the end of the day, they just care about more people being on the app. It's really up to the individual people who are using them to make sure that you're protecting yourself because the internet can be a really great place for networking and meeting new people, but can also be a really dangerous place. There's a lot of creeps out there; some of them end up on our show."
Want to know what's in store for Nev and Kamie this season? Tune into 'Catfish' weekly on MTV and check out the official trailer below to get a glimpse of the online madness!
Photo Credit: Patrick McMullan via Getty Images