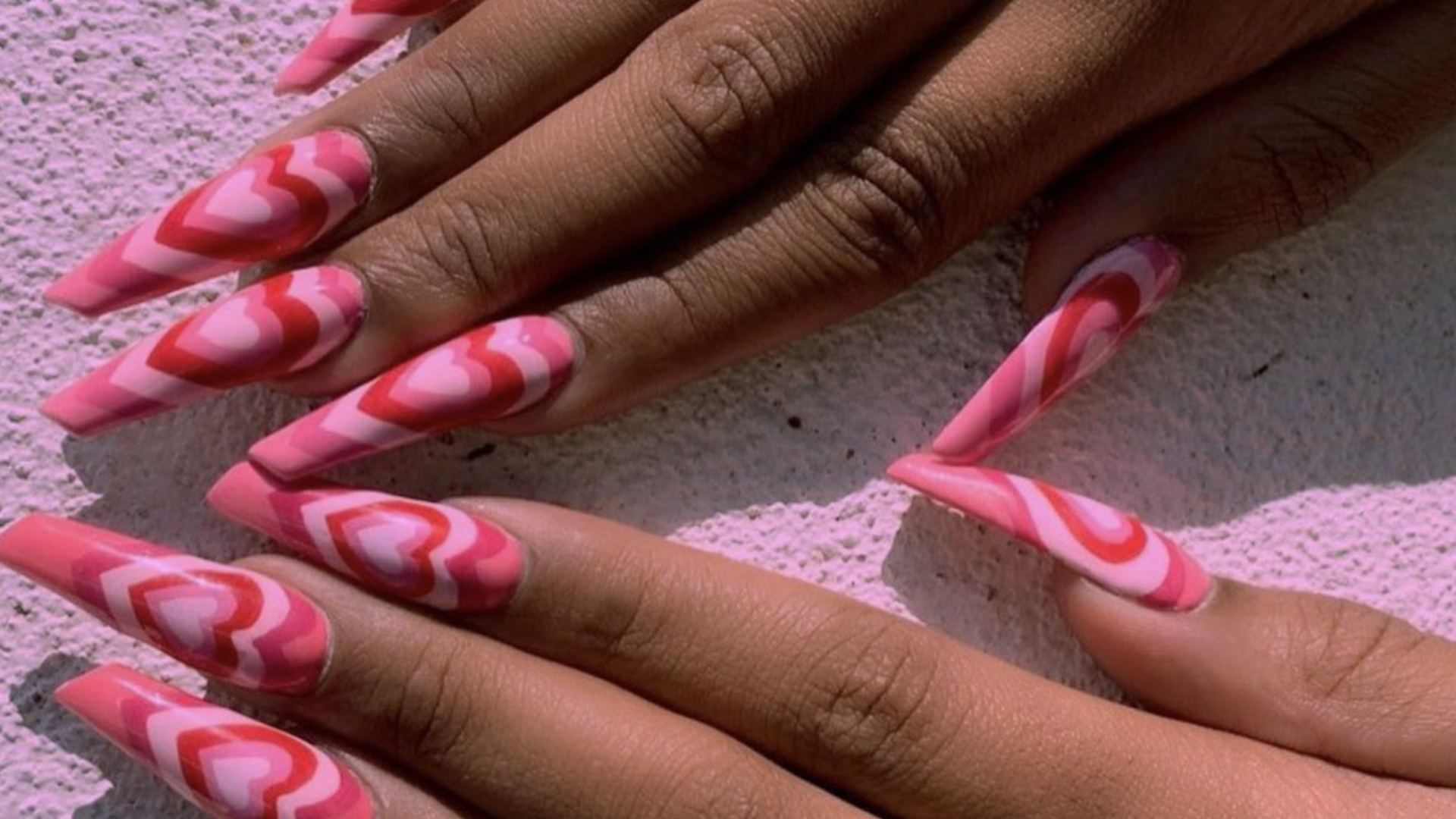 7 Valentine's Day Nail Trends To Try
We're almost at the end of January, which means that Valentine's Day is approaching soon! We're just 3 weeks out from celebrating our significant others, as well as all of the special people in our lives. We'll also be turning looks from head to toe–and that includes our nails.
There are a few nail shapes that are uber trendy right now. Of course we have the lipstick nail that you've probably seen on our queen Megan Thee Stallion. Coffin shape are all the rave as well and you know square tips will always have a special place in our heart.
Read our interview with Maliibu Miitch about her passion for acrylics.
As far as designs go, there are a number of looks you can try that are sure to make you "ooo" and "ahh." This set from @Nayelly_Nails on Twitter takes a softer palette, opting for baby pink, light purple and baby blue. They feature mini hearts, a few silver studs and a bit of glitter.
If you're not hitting the salon to get a fresh set, that's okay. You can get some press ons from Mani X Press. They offer nails in a variety of sizes, so whether you're looking for something short and sweet or you want to go long, you're covered.
Non-traditional nails are taking over this year, too. So, if you're looking for something a little different than the standard pink and red, look no further than Photogenic Nails' Ferrero Rocher set. Inspired by the quality chocolate brand, this short set of rounded stiletto nails blends the gold, white and deep, glossy brown palette that will make your boo smile and your mouth water.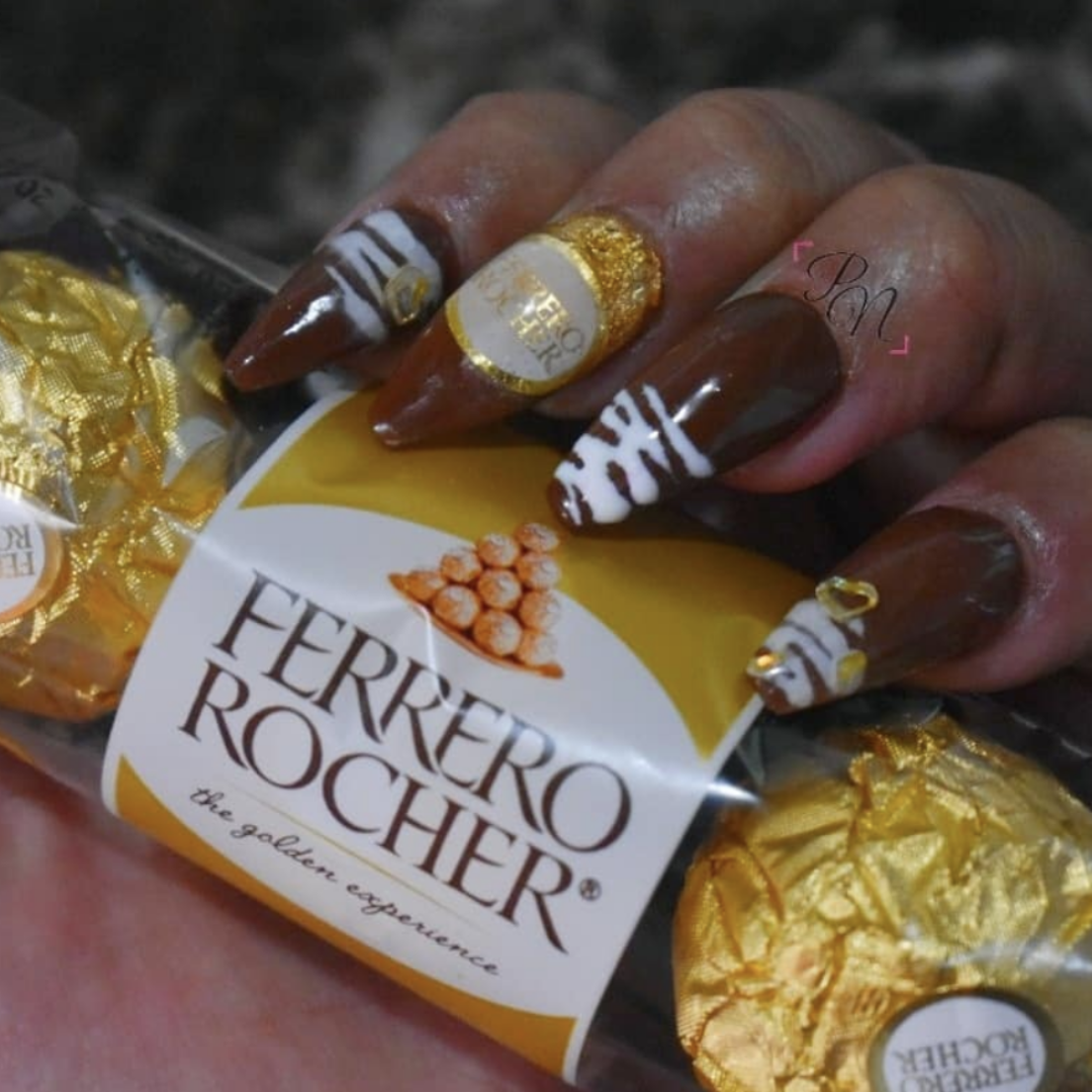 Powerpuff Girls' nails (also called "retro heart nails") are also a hot topic. They're basically the final shot from the 90s cartoon and are all we can think about! They've been featured in other color ways, such as brown and blue, too.
No matter your taste, there's a nail design out there for you!
Keep scrolling for more nail inspiration.