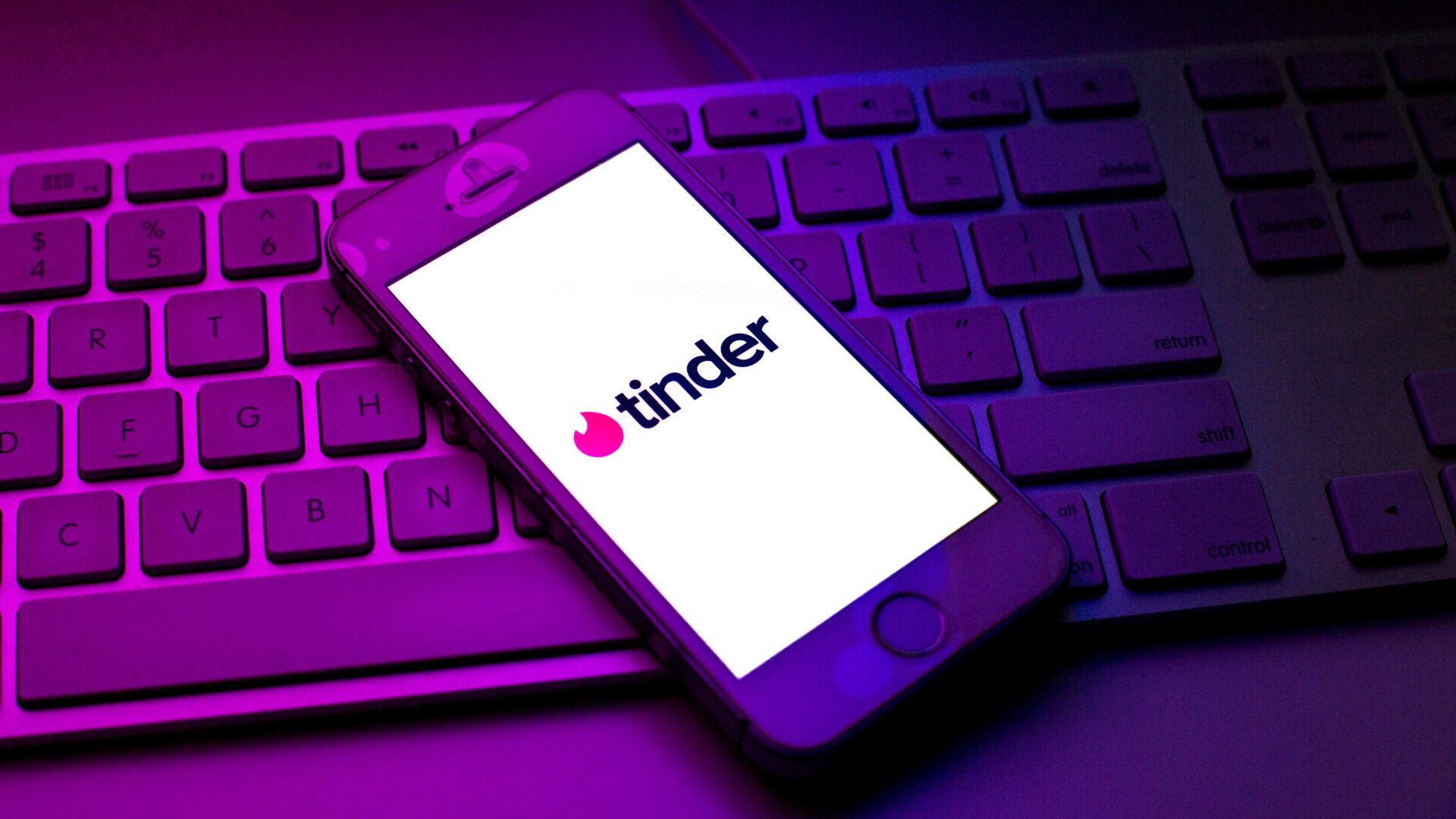 Here's How Tinder Is Creating A Safe Space For Gen Z
Tinder's Senior Communications Manager revealed the app is developing harm prevention features.
As part of its new features this fall, Tinder is bringing back its Emmy-nominated series, Swipe Night, which puts users in the heart of the episode. Described as Tinder's "first-person interactive experience to live on the platform's new Explore feature," Swipe Night gives Gen Z users the opportunity to get to know their potential perfect match through a night of murder mystery and problem-solving. By using the notorious Swipe feature of "Swipe Left" and "Swipe Right," players have full control over how the story unfolds. This fresh rollout is just one of the ways Tinder is being inclusive of Gen Z as they also work to prioritize the group's safety.
Since its introduction in 2012, Tinder has quickly become the most popular app for online dating and connectivity. As the highest-grossing non-gaming app globally, it was essential the app implement safety features and systems to create a safe space for Gen Z daters. Tinder's Senior Communications Manager Sophie Sieck deems Tinder as "the most inclusive dating app out there," due to the diversity of gender and sexuality throughout their team. Sieck further revealed that the platform is developing harm prevention features, including a bounce-back, "Are you sure you want to send that?" prompt when it senses an inappropriate message about to be sent. If you're on the receiving end, you'll receive a message saying, "Does this bother you?," or asking the user if they want to report the message.
"We've actually seen more than a 10 percent decrease in harmful messages sent just as a result of that, which on the scale of Tinder is pretty huge," Sieck revealed. "Little tweaks like those have been really successful in making the platform be and feel safer." In development, Tinder has advanced machine learning that is specialized in catching catfishes before they even make it onto the platform. "These bot networks are really advanced and we're fighting daily to track them and remove them. That part over the last year has gotten a lot better. We have the Safety Center like Noonlight, where members can send their date location to their friends and they'll be able to hit a button and call for help if they feel unsafe during the date for any reason."
"I think the idea for it came out of a desire to bring more interactivity and dynamic opportunities for people to connect," Tinder's Senior Communications Manager Dana Balch told Girls United. She detailed the success of the first Swipe Night in 2019, which she called as a "smashing success" due to its resulting in a 26% increase in matches and over 20 million virtual participants. "It really proved that it was completely different, all new way to meet someone new and connect over a shared experience, which is choosing your own adventure, going through this content piece, and making choices together."
According to Sieck, Generation Z has taken over the online dating space since it was introduced as the new frontier nearly a decade ago. "With Gen Z specifically, they've grown up online. They have entire groups of friends that they've never met in person. It's no longer weird or taboo to meet someone online. I think there are still terrible people out there, but the more we can do to be proactive in providing the tools to even prevent bad behavior from happening in the first place, but also being able to follow up more effectively," she explained.
Sieck also shared Tinder's safety plans and rollout over the next year in response to what young people have vocalized that want from the platform. "Match Group as a whole works with the organization Rain, and Tinder has been working very closely with them over the last year to revamp a lot of our reporting structures in the app so people feel very supported if something bad happens to them offline. We're able to respond to instances of trauma. These are all things that Gen Z has brought to the forefront because we're noticing them in their bios talking more about things like consent and mental health. It's pushing us to think bigger and better about how we're keeping them safe and how we're building a platform that's really for them and the way that they want to date."
In agreement with her colleague, Balch added her excitement about the expansion of Tinder's platform and increase in connectivity for potential daters. The Tinder app now has the ability to match with someone according to your interests including entrepreneurship, outdoorsmanship, being a night owl or an early riser. Now, it's based on more than just looks, but common denominators and connecting with those who shares similar passions and values.
"Tinder has always been a really open-ended experience. We don't have filters. You can't box people out. We're looking for more ways for people to explore what's important to them and what communities they would like to learn more about by having this member-driven experience," Balch shared. "We don't want to put the people in a box and we know that this generation is really dynamic, young and getting to know themselves and what they care about. Explore is really going to be the place where they can have that experience and we're going to grow and change with them based on their priorities."
Photo Credit: Getty Images