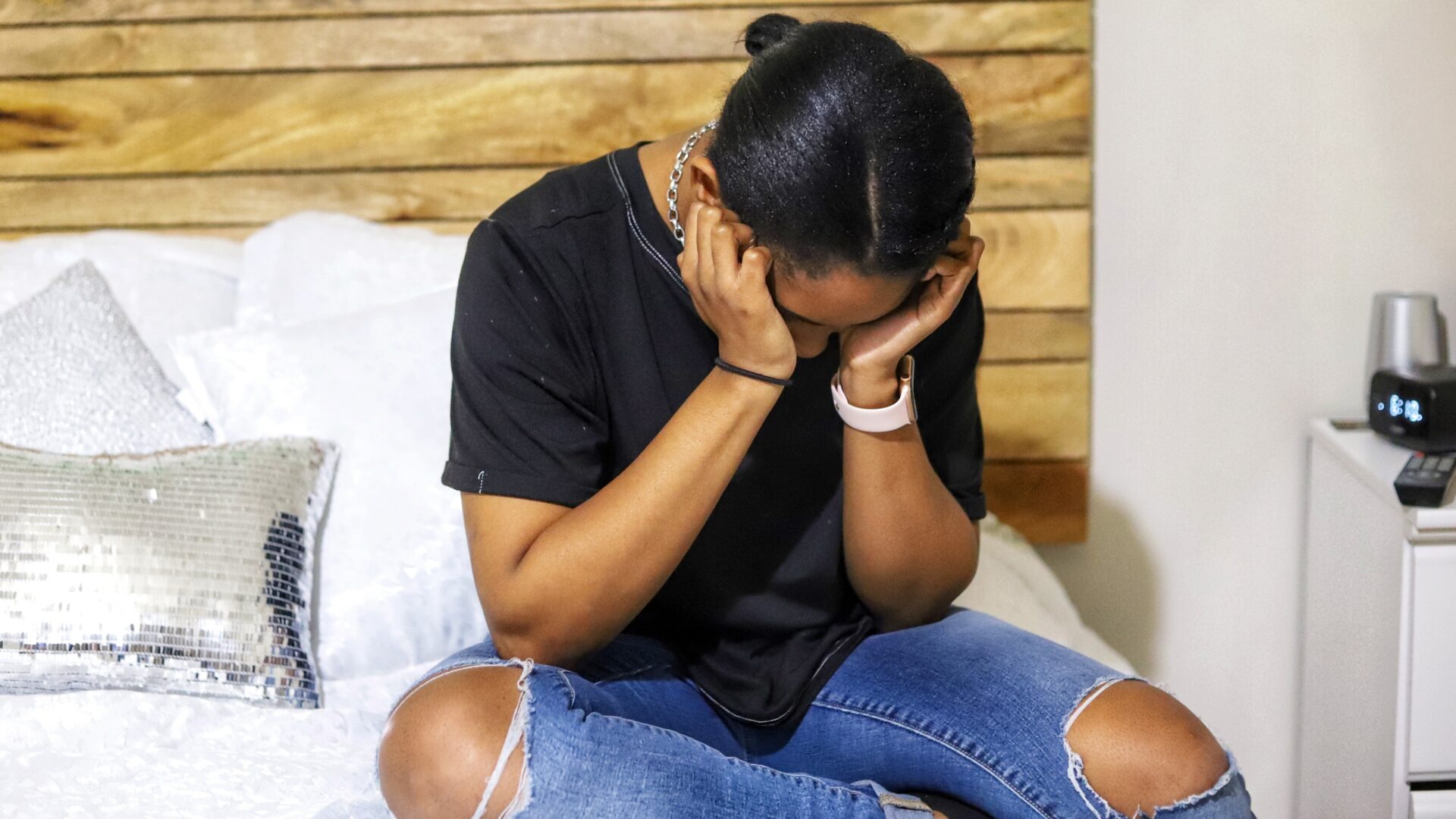 What Is Seasonal Depression? A Certified Mental Health Therapist Explains
Taraji P. Henson's therapist Jay Barnett shares his insight.
Mental health is not a one-size-fits-all type of situation. Everyone has different triggers, mental health management skills, trauma, and resource accessibility that varies from person to person. Unfortunately, for about 5% of adults, mental health issues can arise during the change in seasons. Unfortunately, this is referred to as seasonal depression. Thankfully, there are mental health professionals and certified therapists, and specialists available to explain and dispel everything about seasonal depression for young Black girls.
Introducing "Peace of Mind with Taraji" segment therapist Jay Barnett, a certified LMFT and life coach. As a mental health therapist, author, and speaker, Barnett has an innate ability to connect with today's audience of millennials by discussing in-depth trauma, mental health and other relatively taboo topics in the Black community.
With the seasons transitioning from warmer and sunny to crisp and duller, Barnett offered insight to Girls United about the impact of seasonal affective disorder (SAD), also known as seasonal depression. "SAD is a form of depression that is triggered by the change of seasons and gets worse the closer we get to the winter season," Barnett explained.
Ahead, Barnett shared his expertise with Girls United about the cultural impact of SAD in the Black community, how it shows up in children and teens versus adults, and ways to combat seasonal depression while staying indoors during the winter season. Check it out below!
Q: What are the most common myths and/or misconceptions about seasonal depression?
One of the biggest myths is that SAD only affect people who live on the east coast because their winter months are longer. Seasonal affective disorder can occur in any climate or state because our bodies shift according to the weather as well. And SAD can affect men as well, most of us tend to put on more weight in the winter months which can cause a great deal in men who struggle with body dysmorphia. SAD is not gender bias, it's a disorder that can occur within any person.
Q: How does seasonal depression show up in women and girls, as opposed to men and young boys?
Believe it or not, SAD usually affects more women than men, some studies have shown. Women tend to struggle more in their moods and have low levels of energy. They haven't been able to clearly pinpoint why women experience SAD more than men. However, women's bodies normally tend to produce more estrogen during the winter months. There is not enough information or context on how men are affected by SAD even though we're impacted as well during the winter months.
Q: How does seasonal depression impact kids, teens and young adults in comparison to older adults?
It shows up in kids' behavior because there is less daylight and its dark longer than the spring and summer months. Kids spend more time inside which can impact their mood as well. Believe it or not, we all need natural sunlight to feel the full impact of our endorphins which help regulate our moods.
Q: Why is it important to acknowledge SAD in the Black community?
It's important to acknowledge SAD in the black communities because it has been overlooked for many years and the holiday season or winter month are not always the best in every household. I believe we can have the expectation that everyone is in a great place because of their personality.
Q: What are some ways in which you can combat seasonal depression from home? (i.e. light therapy, opening the blinds, etc.)
One of the ways to combat SAD is to get as much sunlight as you possibly can and increase your vitamin D as well. Create routines that keeps you active beyond the darkness, when the days are shorter, we tend to retreat and eat more. Surround yourself with people of great energy and positivity because SAD can cause individuals to attach to darkness. Changed your light bulbs, buy brighter bulbs to enhance lighting in your home.
About D'Shonda: Born and raised in Brooklyn, NY, D'Shonda Brown is the Associate Editor at Girls United. When she's not interviewing or writing, she enjoys running, dancing, buying sneakers, and binge-watching Lifetime movies.