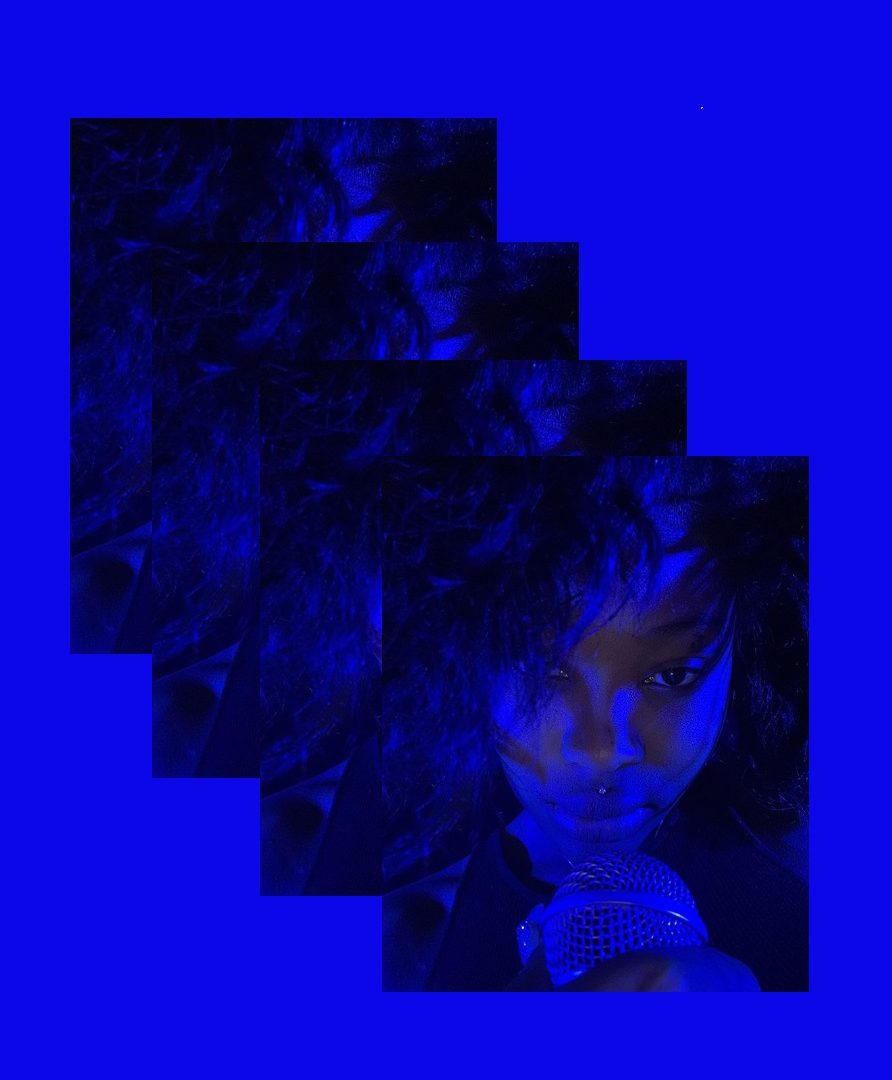 What The Treatment Of Summer Walker Says About Perceptions Of Black Women's Mental Health
Over the weekend, Twitter users spoke on Summer Walker's demeanor and performance style during her Tiny Desk concert. The conversation revealed the true feelings towards Black women who have anxiety.
On Friday (October 18), NPR shared Summer Walker's Tiny Desk performance. Walker recently released her studio debut, Over It, which beat out Beyoncé's Lemonade to become the most streamed R&B album by a woman ever. The 23-year-old's success is due to her talent as a singer and an emotionally-honest songwriter who is unafraid to discuss the highs and lows that come with young adulthood. Walker is also candid about her struggles with social anxiety, and cited her mental health as the reason for her demeanor. Summer mentioned how she was excited and simultaneously anxious beyond belief for her set. "I'm freaked the hell out, I'm sweating, but this is so exciting for me," she said after her performance.
Upon the release of Summer's performance though, critics tore into her for her lack of visual excitement, creating a mass conversation about Black women and mental health.
It wasn't the first time she had discussed her mental health. In August 2019, Walker opened up about her mental health via Instagram. "[Social anxiety] is when you've convinced yourself that everyone in the room is laughing at you…It's walking through a mall and leaving with giant sweat puddles under your arms & and sweaty palms because… people can see you.", she wrote. Anxiety looks different for everyone, but it's crippling nonetheless. It rears it's ugly head at the worst moments, whispering deep-rooted fears and projecting worst case scenarios.
Just last week, I tweeted about how young Black girls don't get the benefit of the doubt when it comes to anxiety. We are vilified, told that we have "attitude problems" and grossly misunderstood. We often have to contort ourselves and betray our boundaries unnecessarily to please others, while people never know what exactly we're going through on the inside.
"A couple of years ago, I didn't have the language for it," says Ashleigh, a Black woman who deals with anxiety and made a viral tweet about understanding Summer Walker's plight. "I had really bad migraines, stomach cramps, and tingling in my hands, [and I] would just feel really sick … There wasn't space for [anxiety] in my family or for anyone outside of my friends."
In an interview with NBC, Dr. Angela Neal Barnett, a director of Kent State's Program for Research on Anxiety Disorders among African-Americans, said "Anxiety is the most common mental health disorder in the United States and impacts African-Americans at a higher rate than any other group — especially African-American women."
But while Black women being disproportionately affected by anxiety should be cause for solidarity and understanding, it's instead viewed as a crutch, or worse, disregarded completely. We are sometimes expected to perform at home, school, and work as if the anxiety isn't there. These expectations are often compounded by creative, hyper-visible careers.
In a 2015 interview with Billboard, rapper, producer, and songwriter Missy Elliott touched on her history with anxiety. So bad is Elliot's anxiety that she actually records all of her music alone, not even allowing her right-hand man of 30 years, Timbaland, to be in the studio with her. During the interview, Missy also touched on the 2015 Super Bowl halftime show she performed at, alongside Katy Perry. When news began to swirl that Missy would make an appearance, she had a panic attack that resulted in her being hospitalized. "Nobody knew," she said of her internal battles.
Cardi B has also been open about her experiences with anxiety. In a conversation with Sirus XM about her success, the rapper said, "…I get anxiety when I go to the studio because everybody is like expecting some crazy magic from me."
In the age of social media, Black women, whether famous or not, need support and grace more than ever. But while it's trendy to claim to be a champion for Black women's mental health, when it's time to be understanding and walk the walk, it's a different story.
As Ashleigh noted regarding the treatment of Walker, "there's no compassion and there's…a weird cognitive dissonance."
There needs to be room for nuance and true empathy when we're talking about mental health. Otherwise, it'll continue to be stigmatized and Black women with anxiety, especially high-profile ones, will be failed.
Photo credit: Instagram