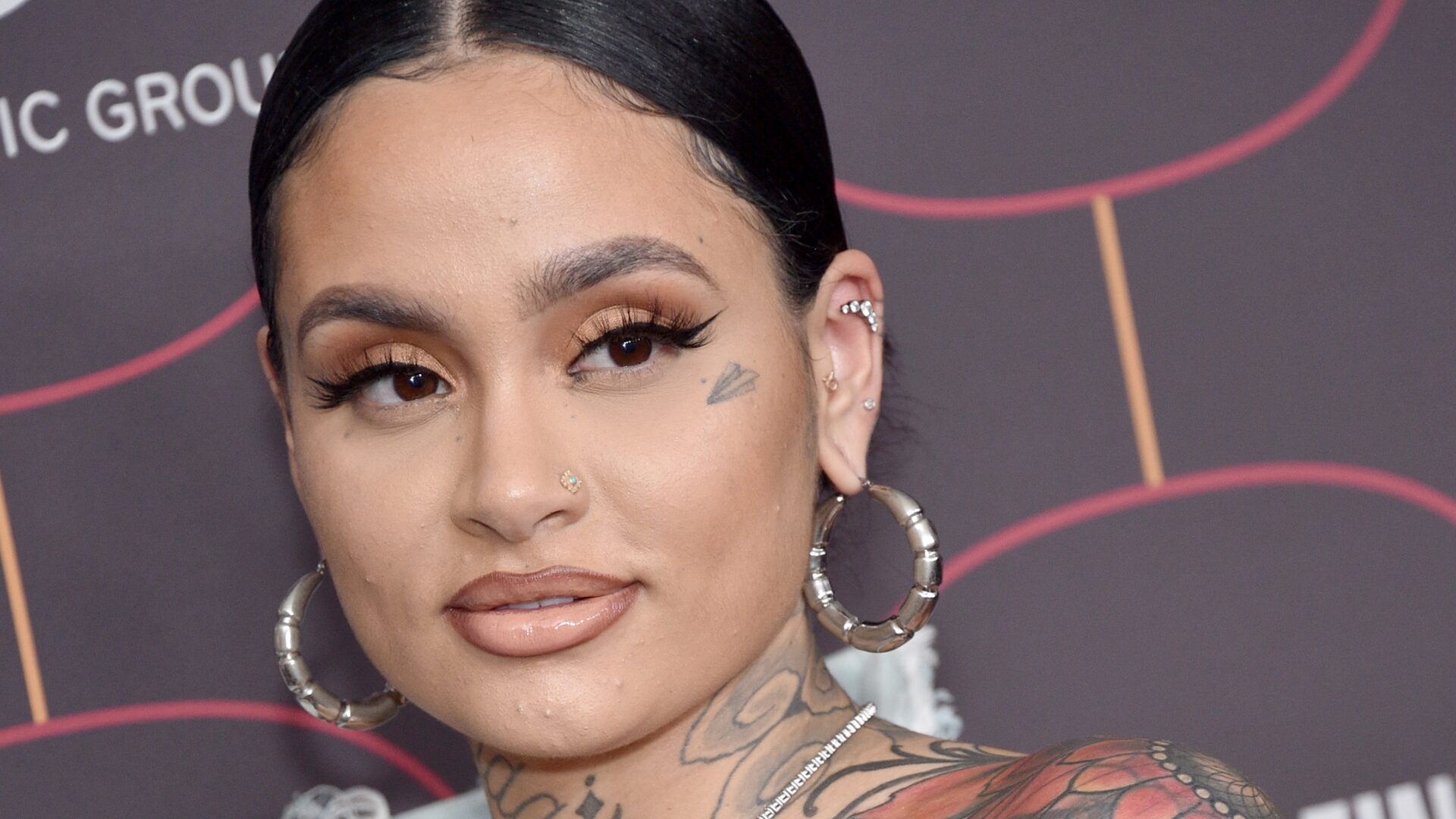 A Beauty Influencer Looks *Just* Like Kehlani—You Have To See For Yourself
"This girl look just like me sometimes," Kehlani said.
What's better than one Kehlani? Two! Last night, Twitter was sent into a frenzy when they discovered the It Was Good Until It Wasn't singer had a TikTok doppelgänger. The influencer goes by the name of erianaj, specializes in beauty-related content, and does not hide her appreciation for the 26-year-old singer.
"I never think people they say look like me actually do but this girl LOOK JUST LIKE ME SOMETIMES," Kehlani tweeted. In a video done over Doja Cat's song "Streets," the TikToker briefly transforms herself into Kehlani with the help of some eyeshadow, concealer, foundation, and contour here and there. Truth be told, not much alteration had to be done.
Want tickets to Kehlani's tour? Tap in to find out more details!
Though Twitter fans were blown away by the resemblance between Eriana and Kehlani, the budding beauty influencer admitted that she didn't initially see any shared physical characteristics. "PSA I don't think we look anything alike," she tweeted after gushing in excitement over Kehlani's repost of her content. "I do these for fun."
This isn't her first go-round at recreating looks inspired by Kehlani. Her first video from August 2020 amassed over 127k views, while the next of her creating a signature half-up, half-down style garnered nearly 140k. Eriana also turns to Kehlani for makeup inspiration, as seen in her earlier videos.
Later that night, Eriana got a surprise of a lifetime when she noticed that her long-lost lookalike was now following her on TikTok. In the video posted last night, which has now garnered over 23k views, she shared her teary-eyed reaction to a screenshot of the official follow.
Check out some of China Anne McClain's best TikTok videos to date!
What do you think, GU? Do we have a twin on our hands?
Photo Credit: Photo by Tommaso Boddi/Getty Images for Warner Music