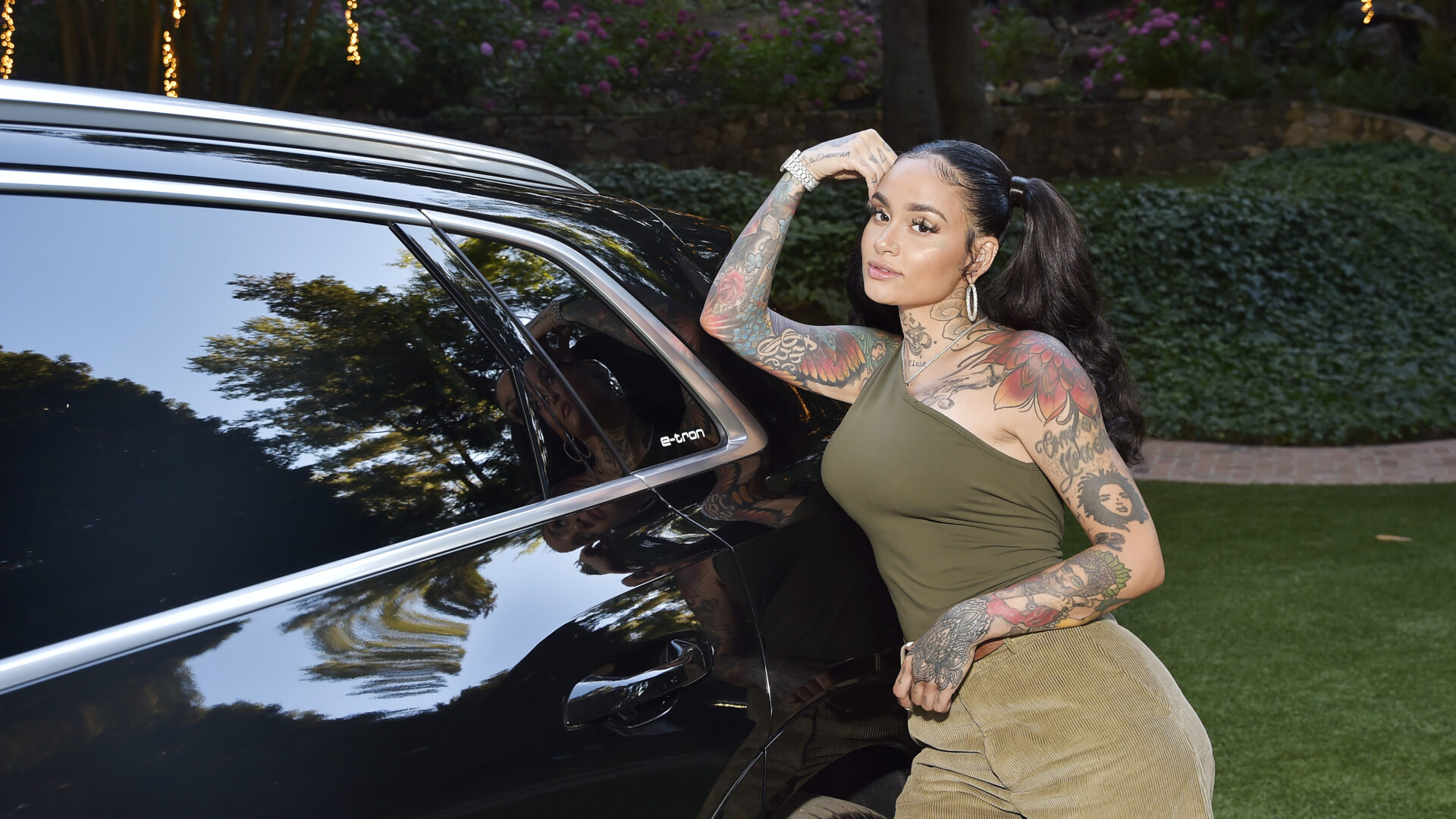 Kehlani Talks About Wanting To Become A Doula: "I'm Currently Looking For A Doula Certification Program"
The singer is a mom to a 22-month-old.
Singer Kehlani is a fly mama. She recently appeared on the cover of Playboy and opened up her early years, being a mom and her interest in becoming a doula.
In conversation with Gerrick Kennedy, Kehlani shared details of her own upbringing, saying, "My aunt raised me, but I also had my cousins and my other aunties and two dogs. They tried to make sure I got lots of social engagement from my family that made me feel full all the time." She works to have her daughter, 22-month-old Adeya Naomi, whom she shares with musician Javie Young-White, surrounded by family as well.
Kehlani also talked about wanting to study to be a doula, which is someone who is offers emotional and physical to mothers and their families while they go through pregnancy/childbirth. Though they are not medical professionals, they do often help advocate for the wellbeing of mothers.
"I'm currently looking for a doula certification program," the singer shared. "The one I'm waiting for is closed until the spring. I'm really anxious to take it, and I'm trying to figure out how to navigate wanting to become a full-spectrum doula while being an R&B singer—or a singer in general."
Read our exclusive interview with soul icon Erykah Badu here.
Given the mortality rate of Black mothers during child birth (Black, American Indian and Alaskan Native moms over 30 are four to five times more likely to die of pregnancy-related causes than white mothers), it is becoming increasingly popular for moms to turn back to having their children delivered at home. "Wake Up Love" singer Teyana Taylor and model/writer Marz Lovejoy are just a few of the visible Black women who have discussed having a home birth in recent years, with trained doula Erykah Badu serving as Taylor's doula for the birth of her youngest child. Black women and women of color are also becoming interested in being of service to their community and are learning more about the practices.
Read Kehlani's full interview with Playboy here.
Photo credit: Getty Images/Stefanie Keenan