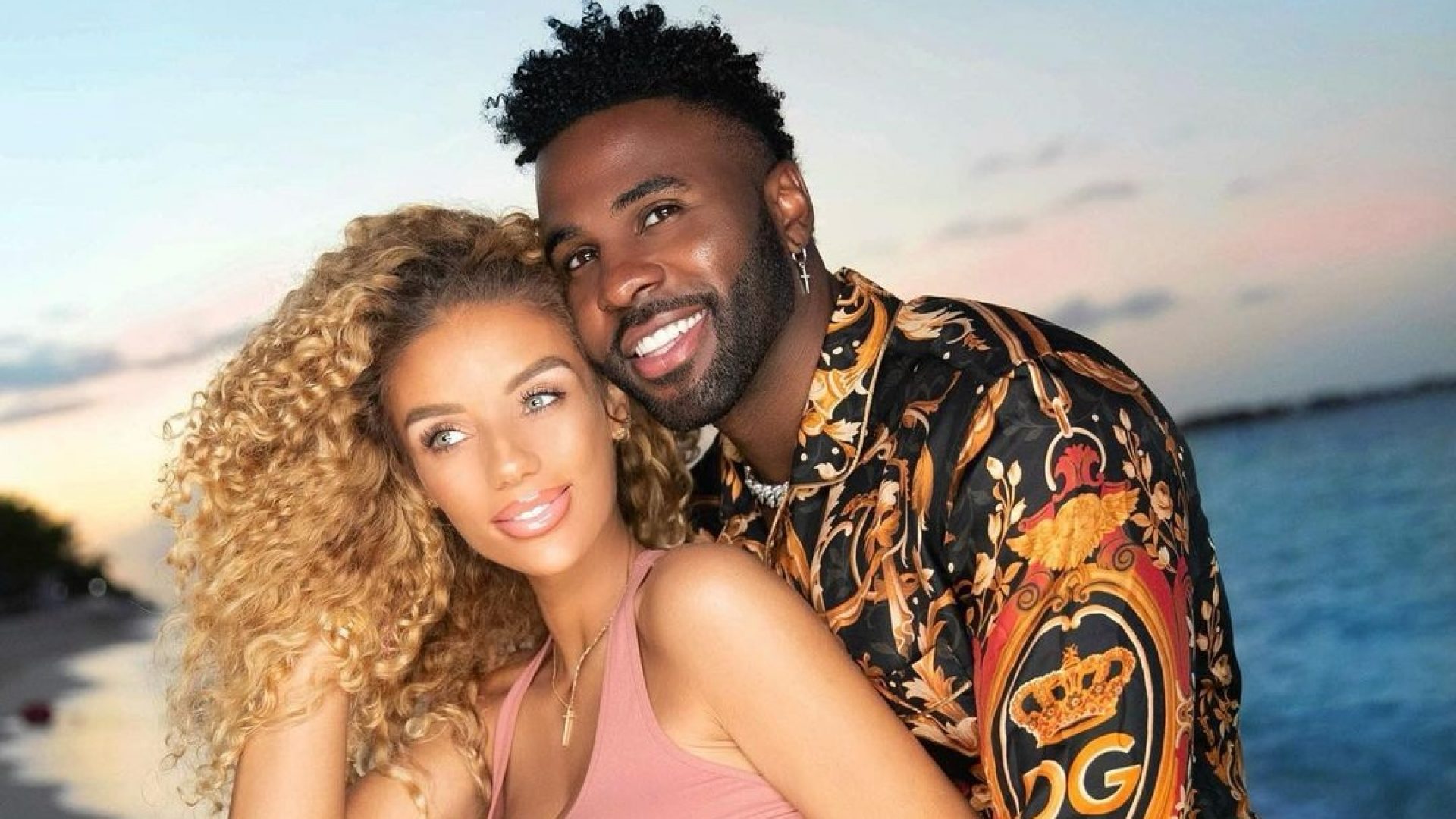 Jason Derulo and Jena Frumes Are TikTok Couple Goals
These two will be hilarious-ass parents!
Yesterday, singer and TikTok star Jason Derulo announced that he and his girlfriend Jena Frumes will be first-time parents. "Couldn't be more excited for this new chapter in our life @jenafrumes," the 31-year-old "Swalla" singer wrote under his Instagram caption while the 26-year-old model captioned "Mom & Dad" under a photo of the two on a romantic setting on the beach in The Bahamas.
According to an interview with PEOPLE, Derulo met Frumes at the gym prior to the COVID-19 pandemic and the two began to date shortly after. Since then, they've been making cute TikToks and entertaining our timelines throughout the quarantine. See below for some of their cutest TikToks that show off their #CoupleGoals energy from working out to hilarious skits:
Oh you thought…. #BussItChallenge
Finish The Lyric Challenge
Jamaica Trip Gone South
Jena Saying Goodbye To Jason VS Their Dog, Ice
This or That: Grocery Edition
What's Jason Derulo's Shocking Morning Routine?
Evidently, This Video Sums Up Their Relationship
Lessons Men Never Learn
TikTok Game Gone Wrong
Photo Credit: Instagram/ @JenaFrumes