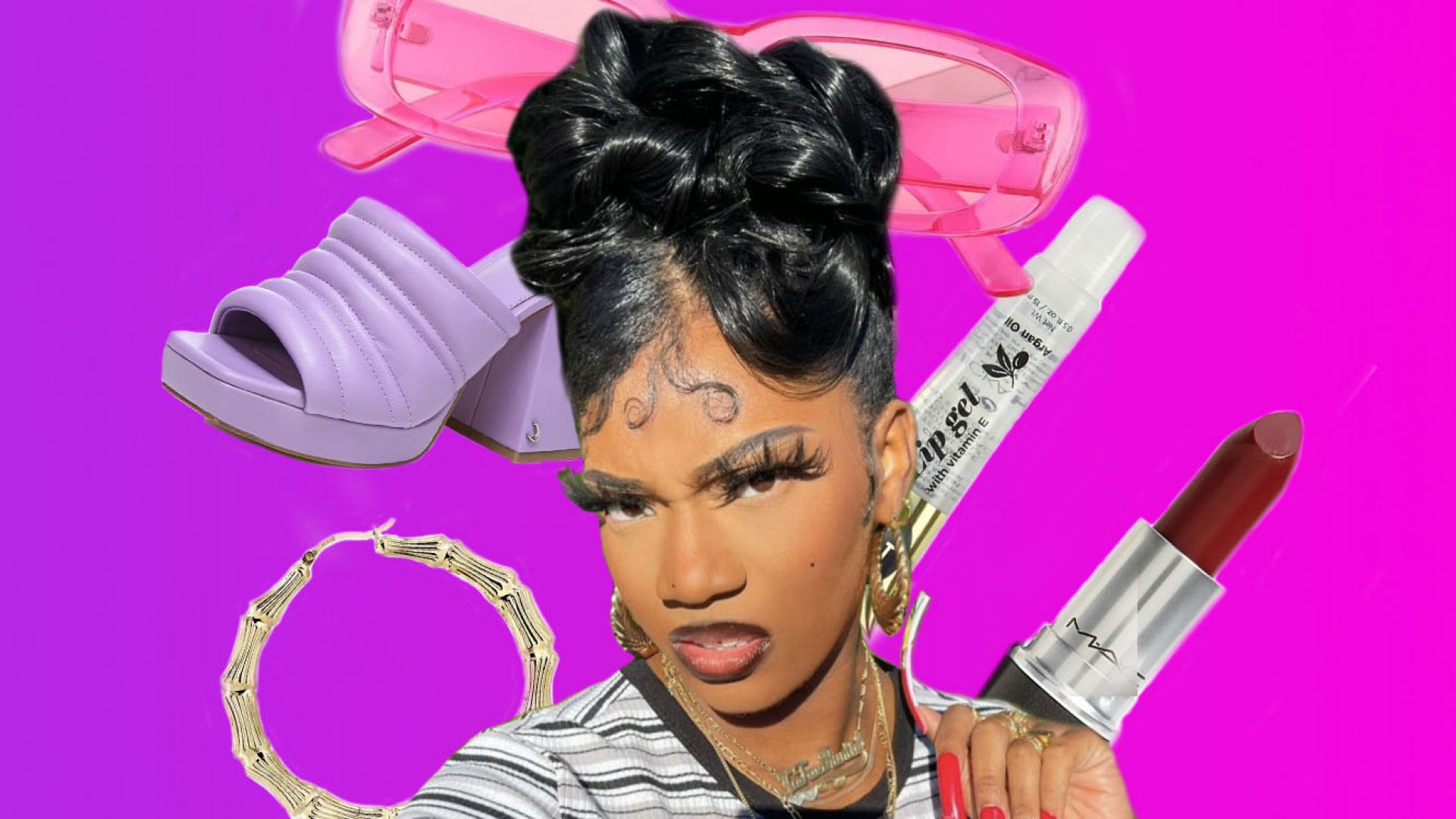 A List Of 90s Fashion And Beauty Looks To Try
Add some throwback vibes to your wardrobe.
All styles come back around, right? That's why it shouldn't be surprising that a lot of the trends from the 90s, like bamboo earrings, gold teeth and Chanel belt chains, are making a comeback. Who doesn't love a nostalgic moment?
You may be wondering why we're looking to the past for inspiration. Well, it has to do with the reverence we have for the fashion statements we grew up seeing, how deeply cultural the style choices were and how we long for a time of a bit more predictability. Of course, the 90s were a wacky time, but there was some stability—well, at least that's what we tell ourselves. But anyways, many of us have fond memories of hitting up the beauty supply store with our aunties, slipping on our older sister's platform sandals and sitting next to our mothers at the nail salon. All of these loving experiences are ingrained in us, so of course we want some of that magic for ourselves.
Below, we compiled a list of must-have 90s fashion pieces, beauty items and accessories that will suit all of your throwback purposes. Keep scrolling to check them out.
Bamboo earrings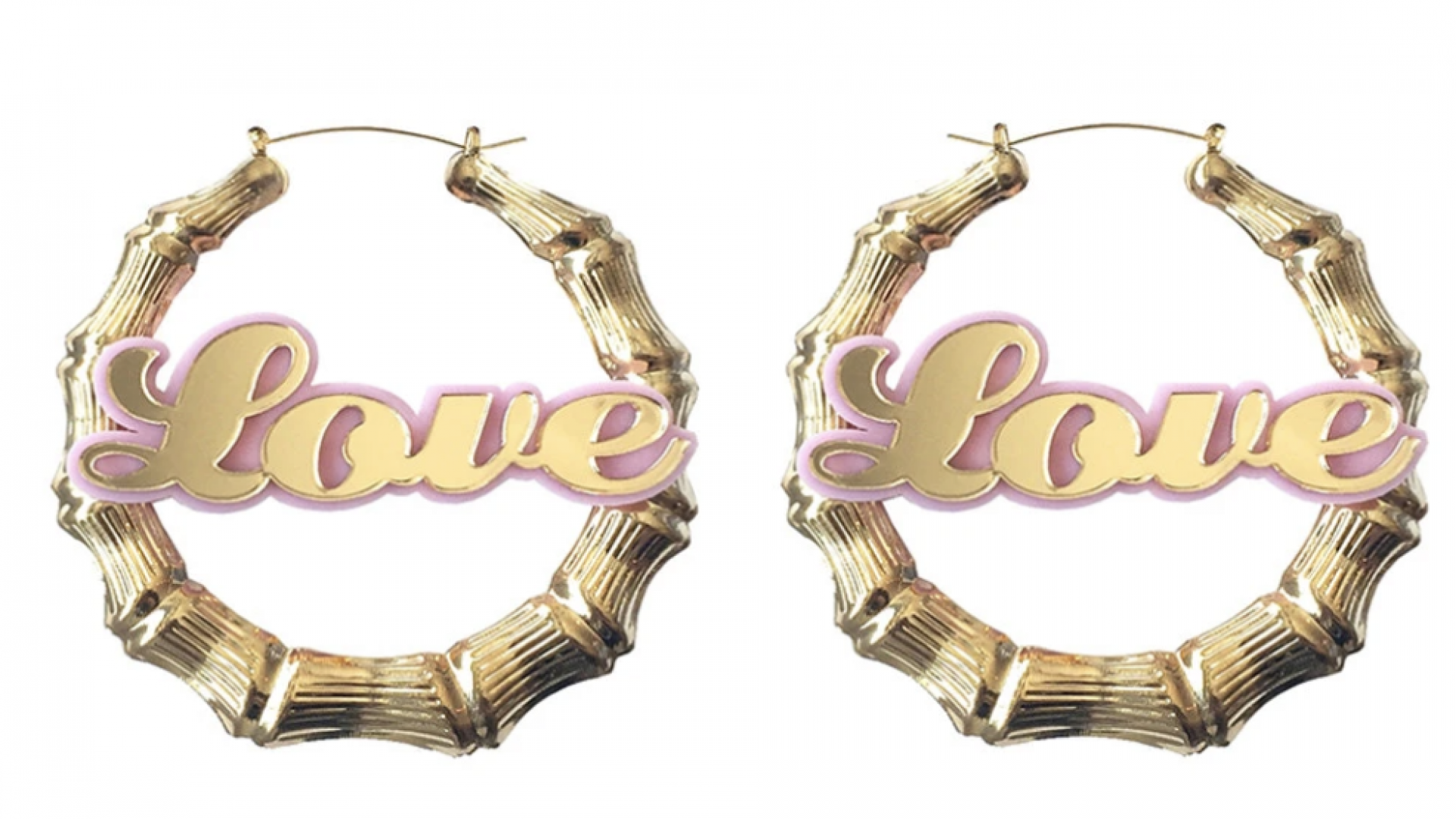 Streetwear brand Melody Ehsani (led by the same woman who is now the creative director of Footlocker Women) produces customizable, authentic bamboo earrings.
If you're feeling something a little more expensive, Mary J. Blige and Simone Smith (LL Cool J's wife) have a collaborative line that is an ode to fly girl jewelry.
Acrylic glasses
Was anyone else obsessed with shades with transparent frames? If you were, SHEIN has these in Barbie pink and sherbet orange.
Striped GAP tee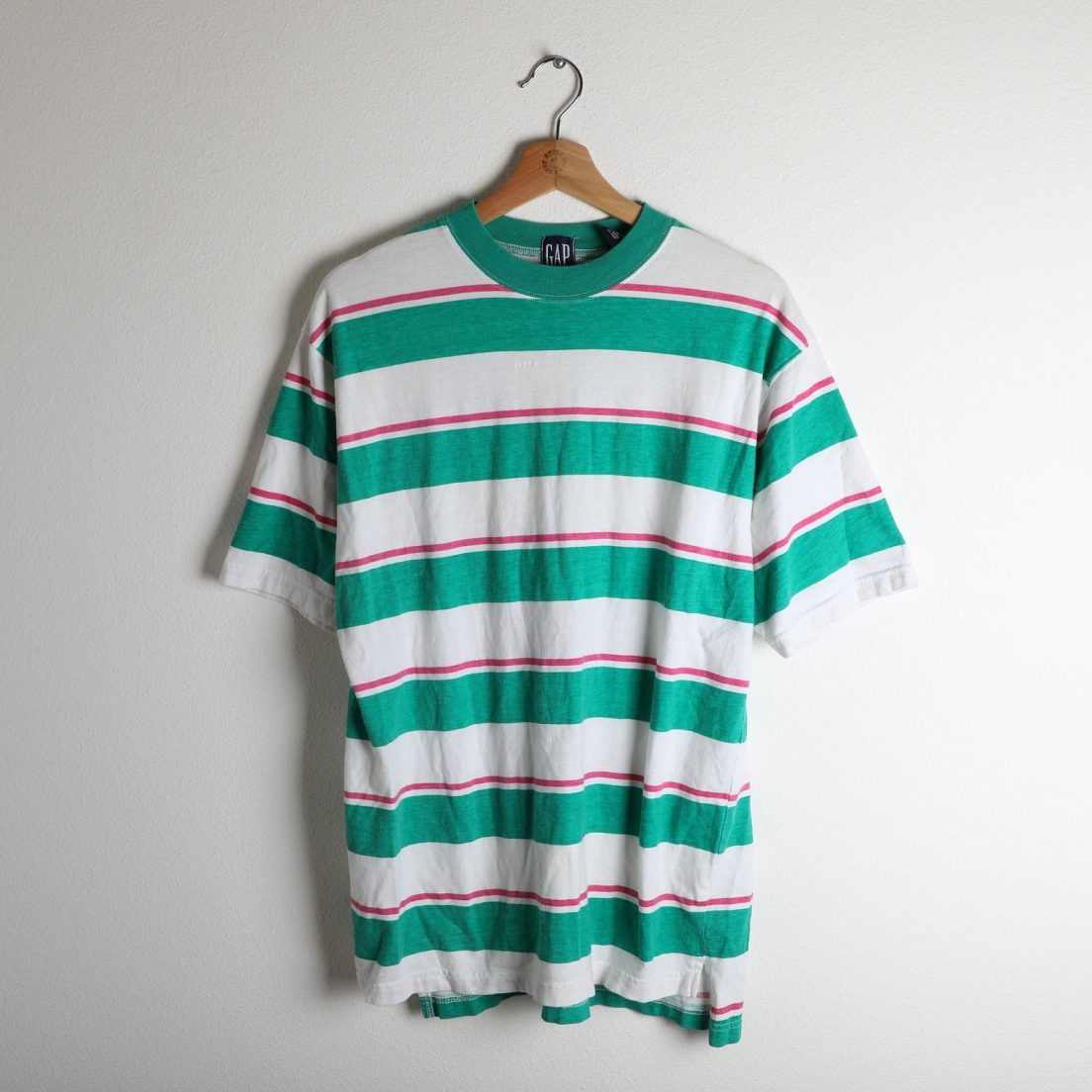 You can grab this vintage GAP shirt for the low on Etsy. It's a men's shirt, so it can fit like a large.
Bodycon dress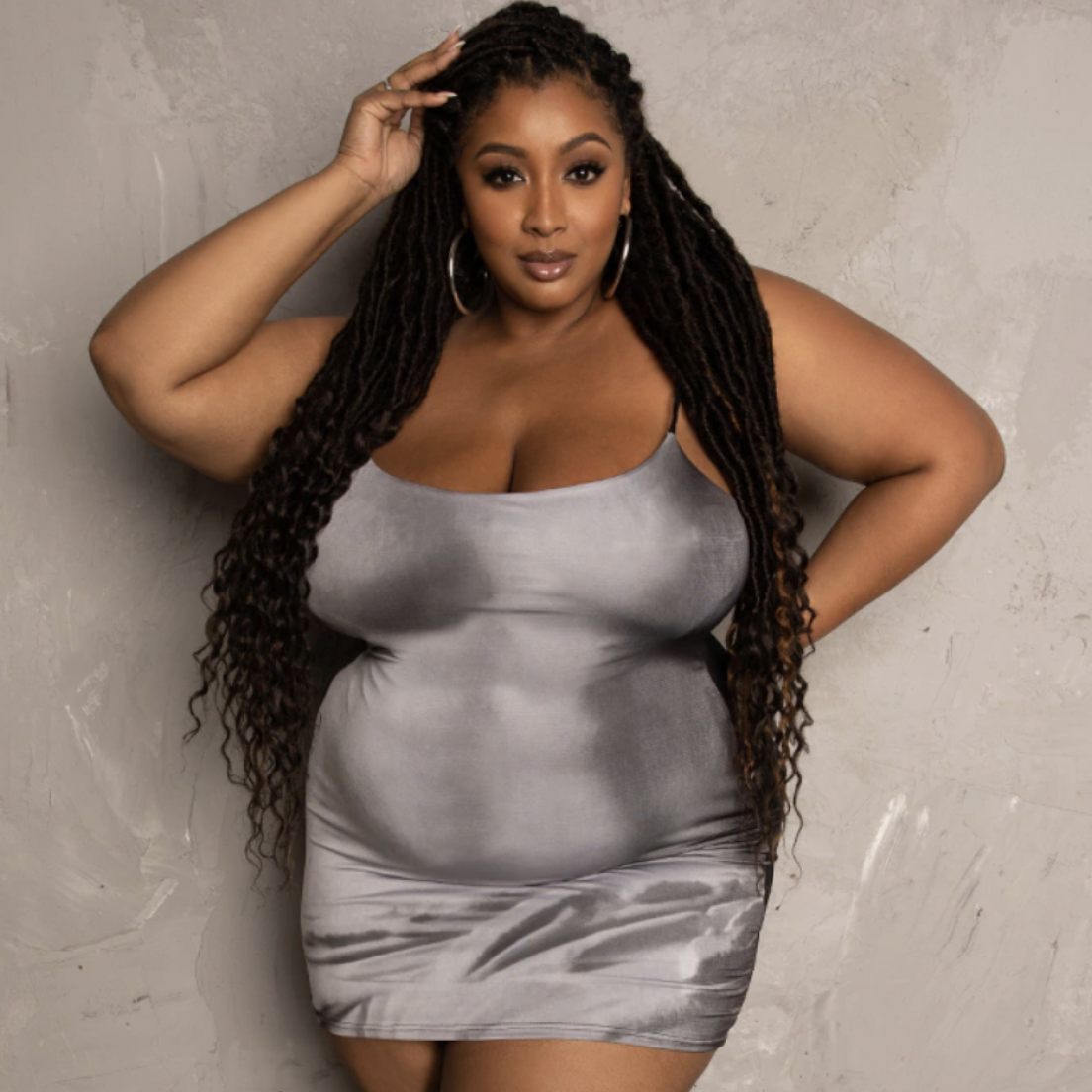 Photo Credit: PrettyLittleThing
This summer, give body-ody-ody in one of these form-fitting, but breathable, bodycon dresses. PrettyLittleThing has a grey one that's perfect for date night. It comes in a range of sizes, from extra small to 5X. Shop it here.
Dark lipstick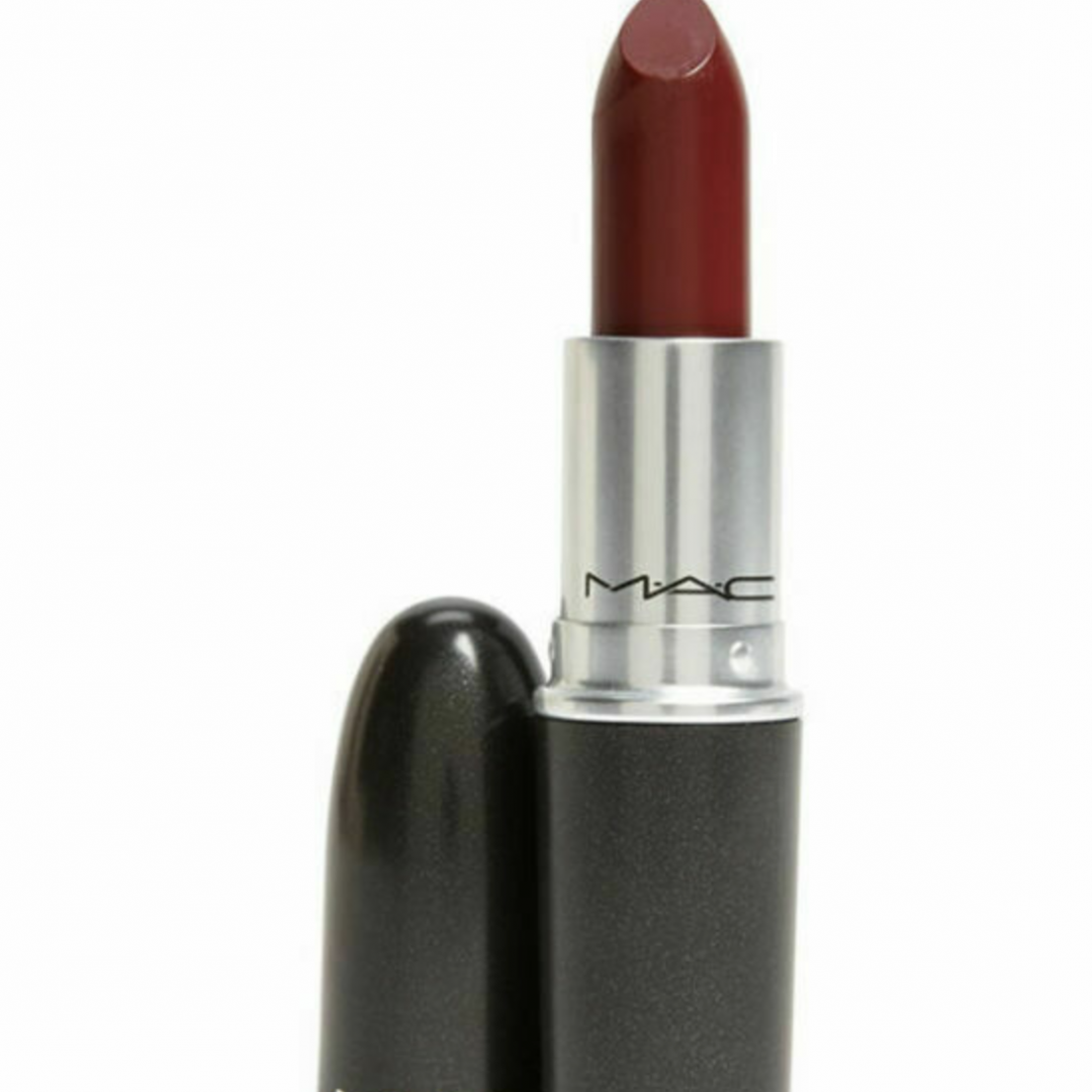 Late R&B star Aaliyah came into the game rocking deep browns and burgundy lips. One of her favorite shades came from cosmetics brand MAC and nearly 20 years after her passing, the brand honored her with her own line of products. Click here to shop MAC's iconic matte lipstick.
An alternative lip option that's still very 90s is lining your lips with brown pencil and going over it with a thick coat of clear lipgloss. Nicka K New York's gloss comes with Vitamin E and argan oil, so your lips are properly moisturized for this look.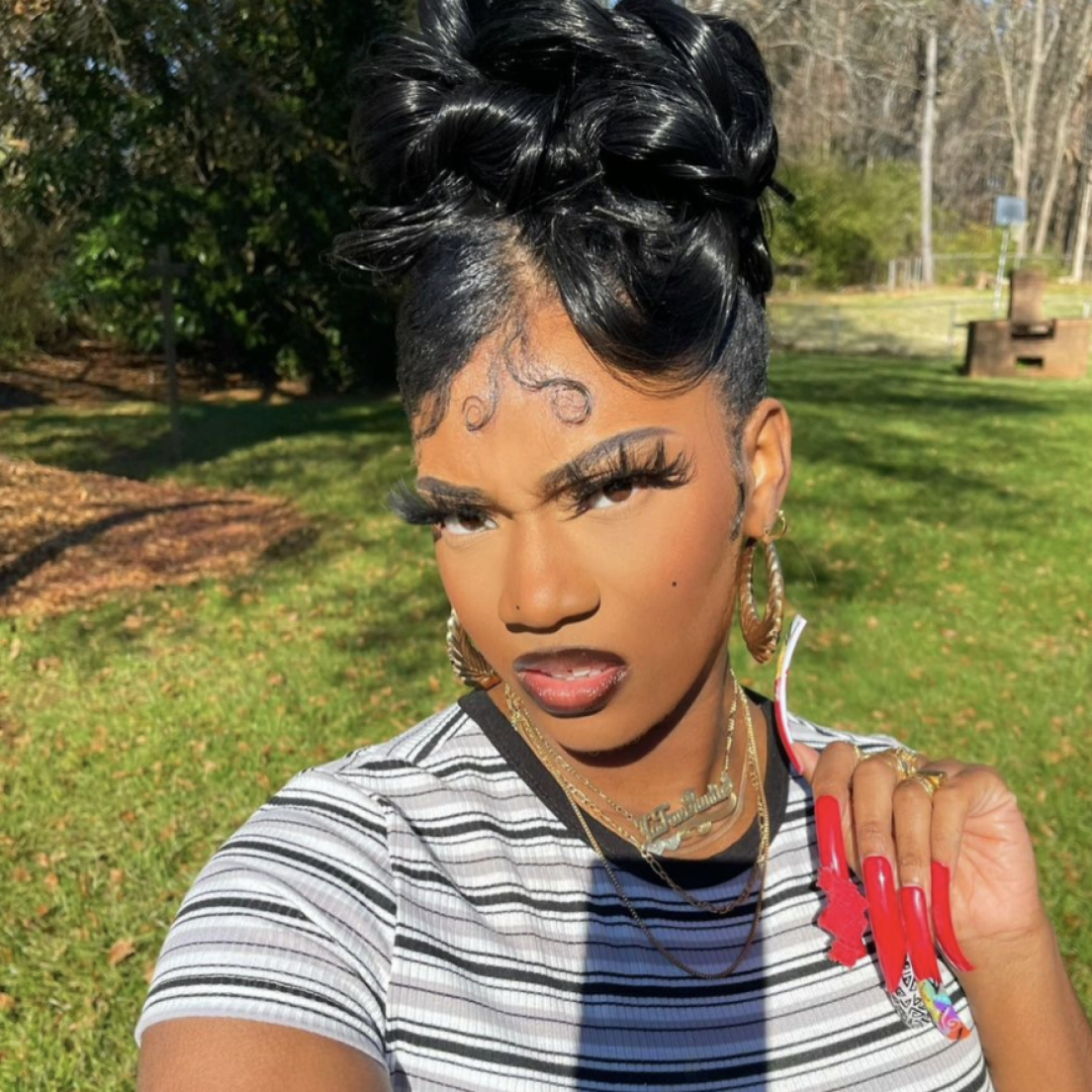 Follow Eden Reid on Instagram here.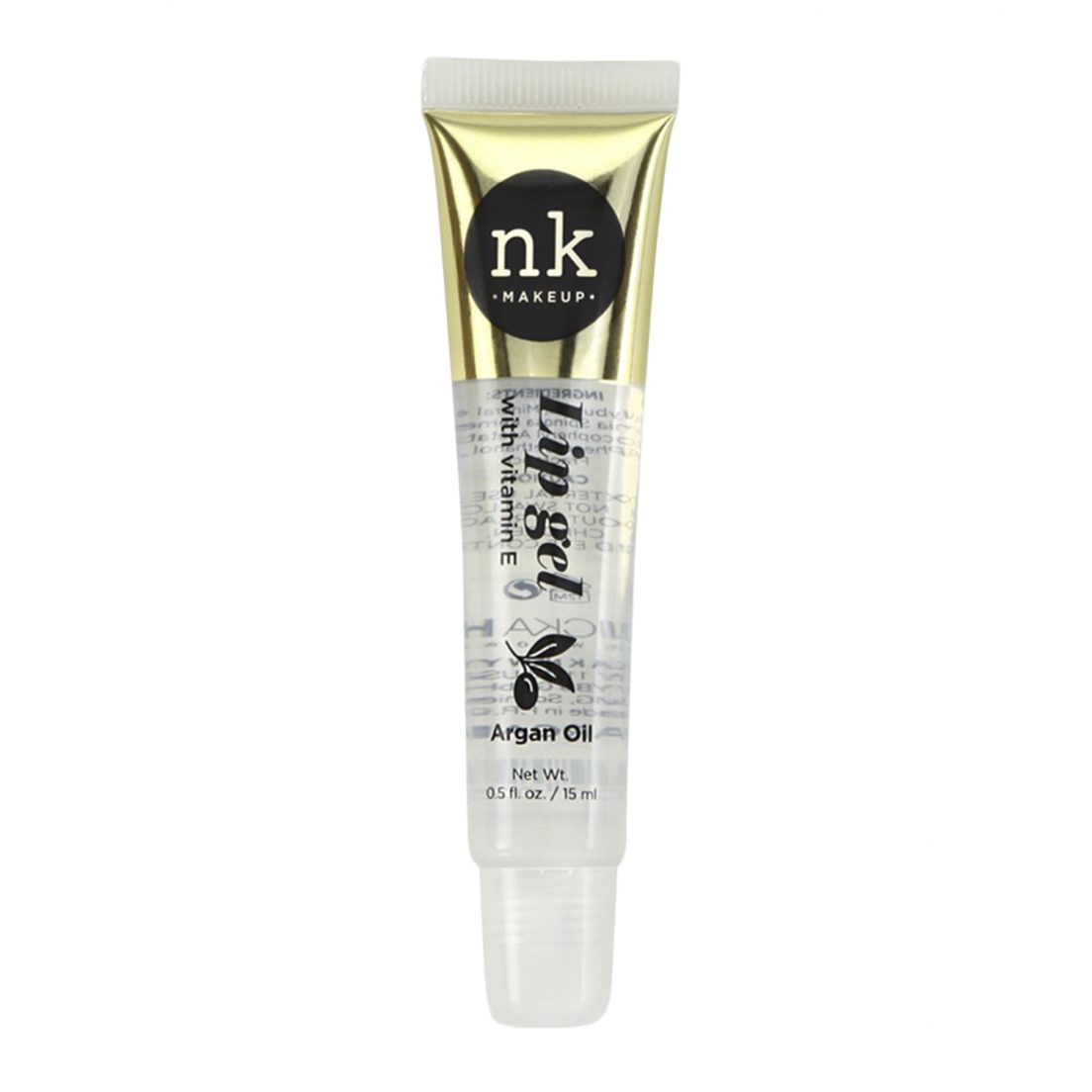 Learn more about Aaliyah's beauty technique's here.
Chanel belt chains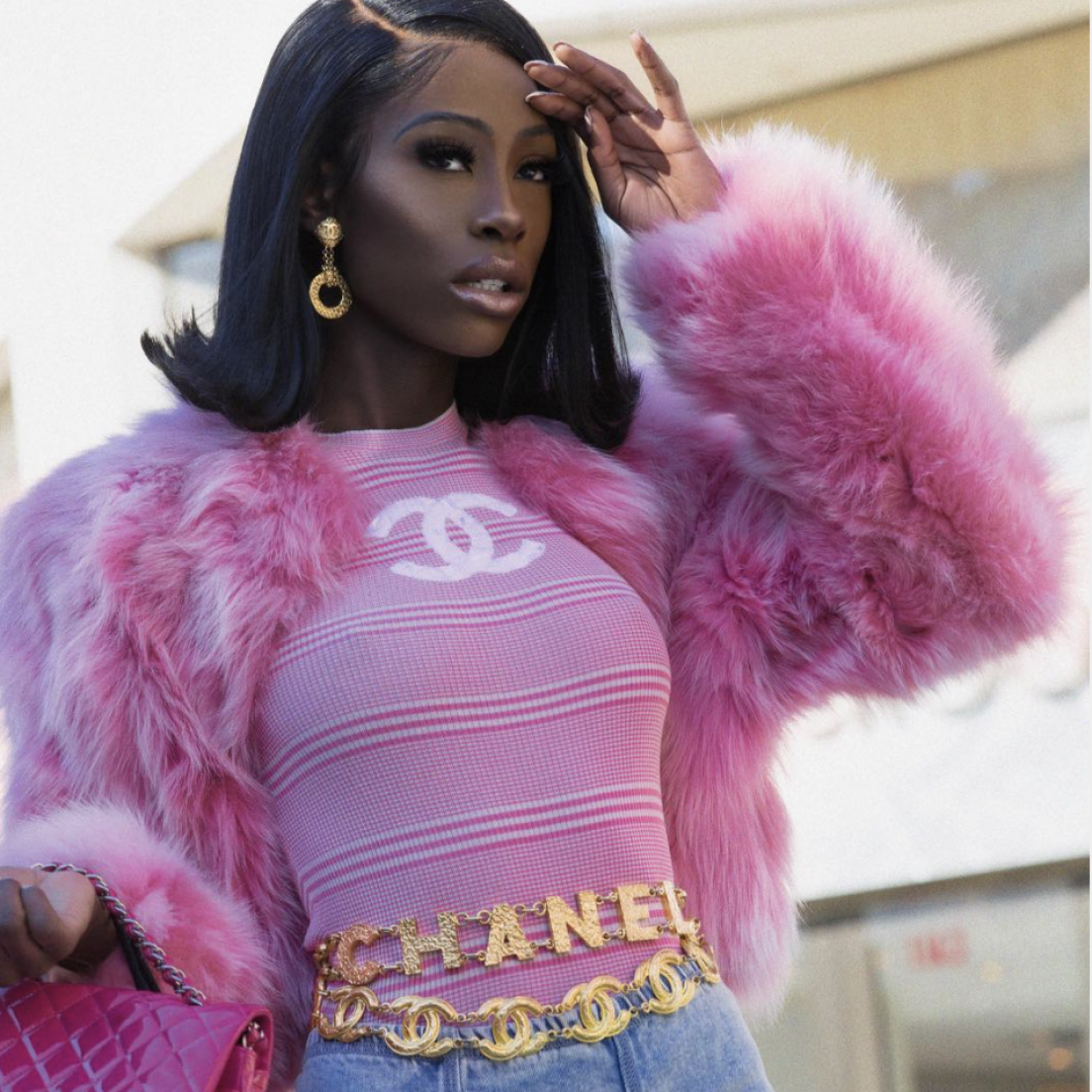 Follow Feyi, the singer shown above, on Instagram.
Some of the luxe fashion girls are going to want a Chanel belt chain. It comes in a variety of styles (Lil' Kim, Teyana Taylor, and Nicki Minaj have all worn different versions of the frame-hugging chain), looks good with shirt + skirt combos, dresses and pants, and says a lot about your personality. They're far from cheap though, so make sure your bag is right.
Read about Lil' Kim's best fashion moments here.
Platform sandals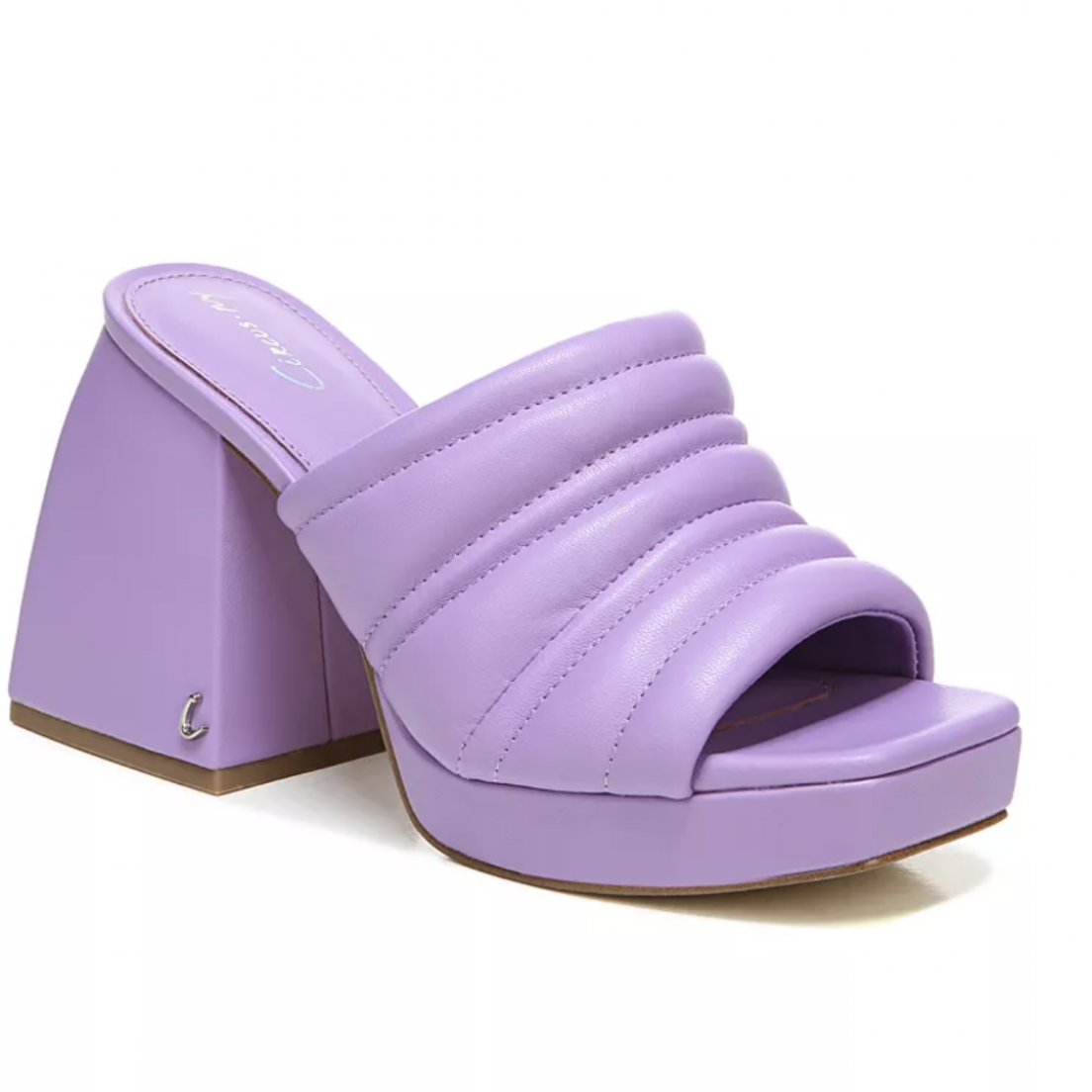 Step like a Spice Girl in Sam Edelman's high heel sandals. They cost $79.99 and come in the following colors: lilac orchid, lemon wash, black and bright white. Shop here.
Curved, square tip acrylics with gold rings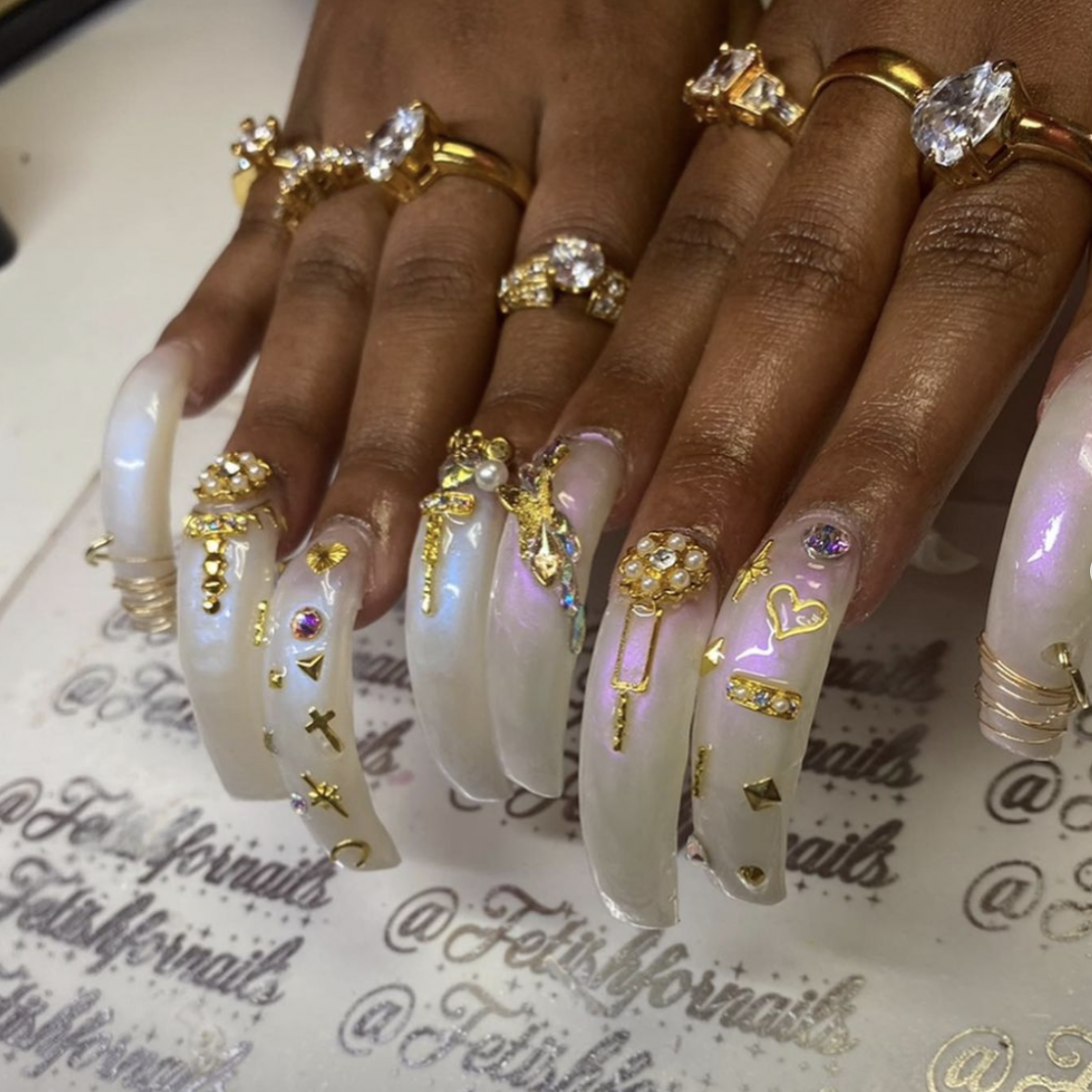 We're taking it back to the era of Coko! Curved nails have made a return in recent years as a tribute to all of the dope ladies of the early to mid 90s. Ask your nail technician what kind of embellishments they have in their archive that you can try this look out for yourself.
Photo credit: Eden Reid/Brooklyn White