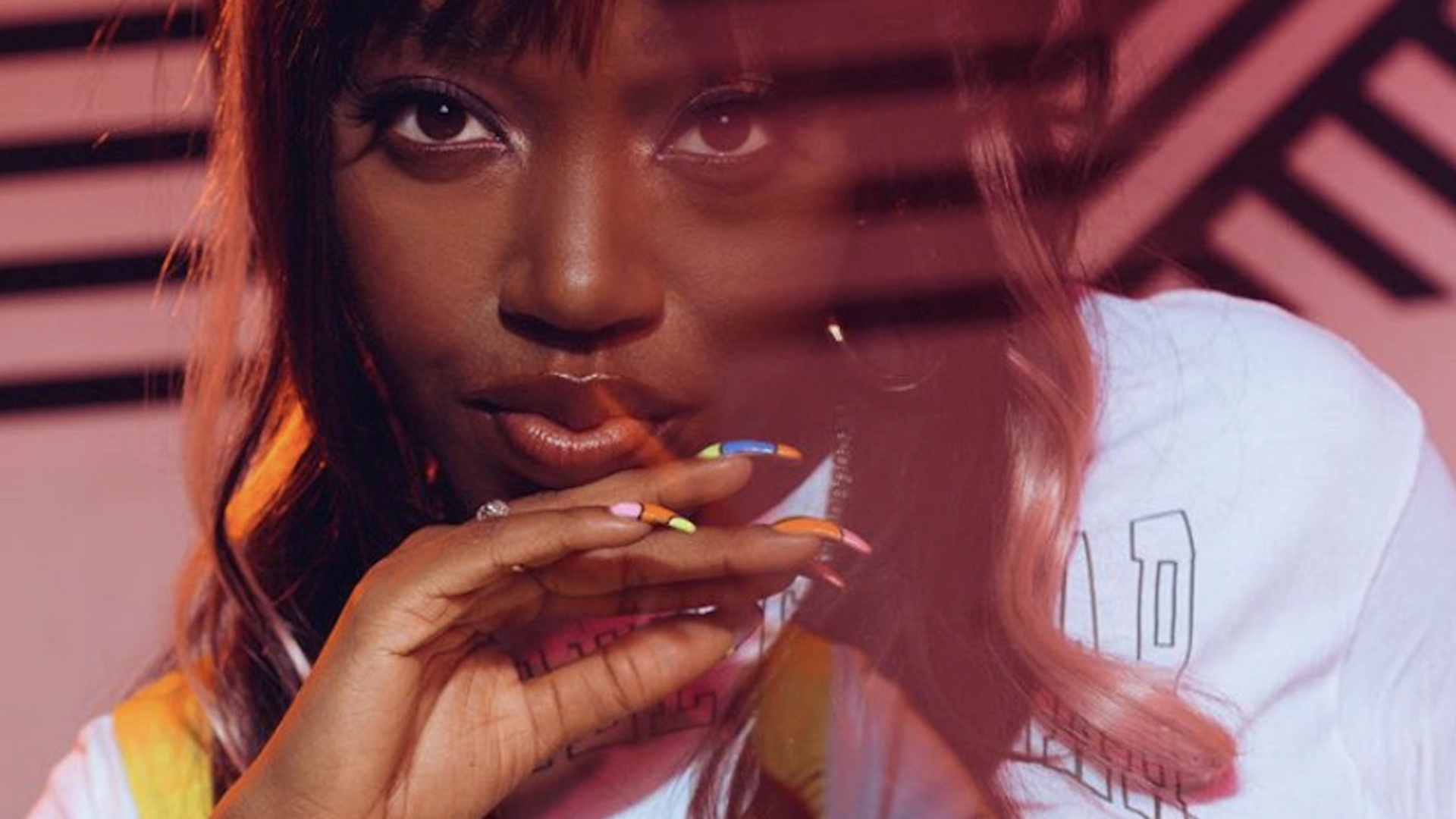 Meet The Black Streetwear Designer Whose Pieces Have Been Worn By Kehlani And SZA
Olivia Anthony recently collaborated with Foot Locker on their 'Behind Her Label' series that honors women in streetwear.
The conversation between GU and designer Olivia Anthony was scheduled during a particularly busy time in Anthony's life—she's currently promoting her upcoming clothing line created in collaboration with Foot Locker Women as part of their 'Behind Her Label' series. The initiative was created with gender gap in streetwear design in mind and sheds light on three women in streetwear.
"When I first got the email I was shook," she said to GU of the upcoming drop with Foot Locker, due out in mid November. The collection is called "Destined to Liv," which she crafted with the messaging "when you wear LIV, you feel elevated and ready to take on the day" in mind.
Anthony has been taking the fashion industry by storm for nearly a decade, and proudly lists celebrities like Kehlani and SZA as wearers of her brand. The designer first launched the brand from her dorm room in 2012, and shared more expansive plan in 2017, grasping the attention of her friends, peers from other colleges, and streetwear lovers around the country.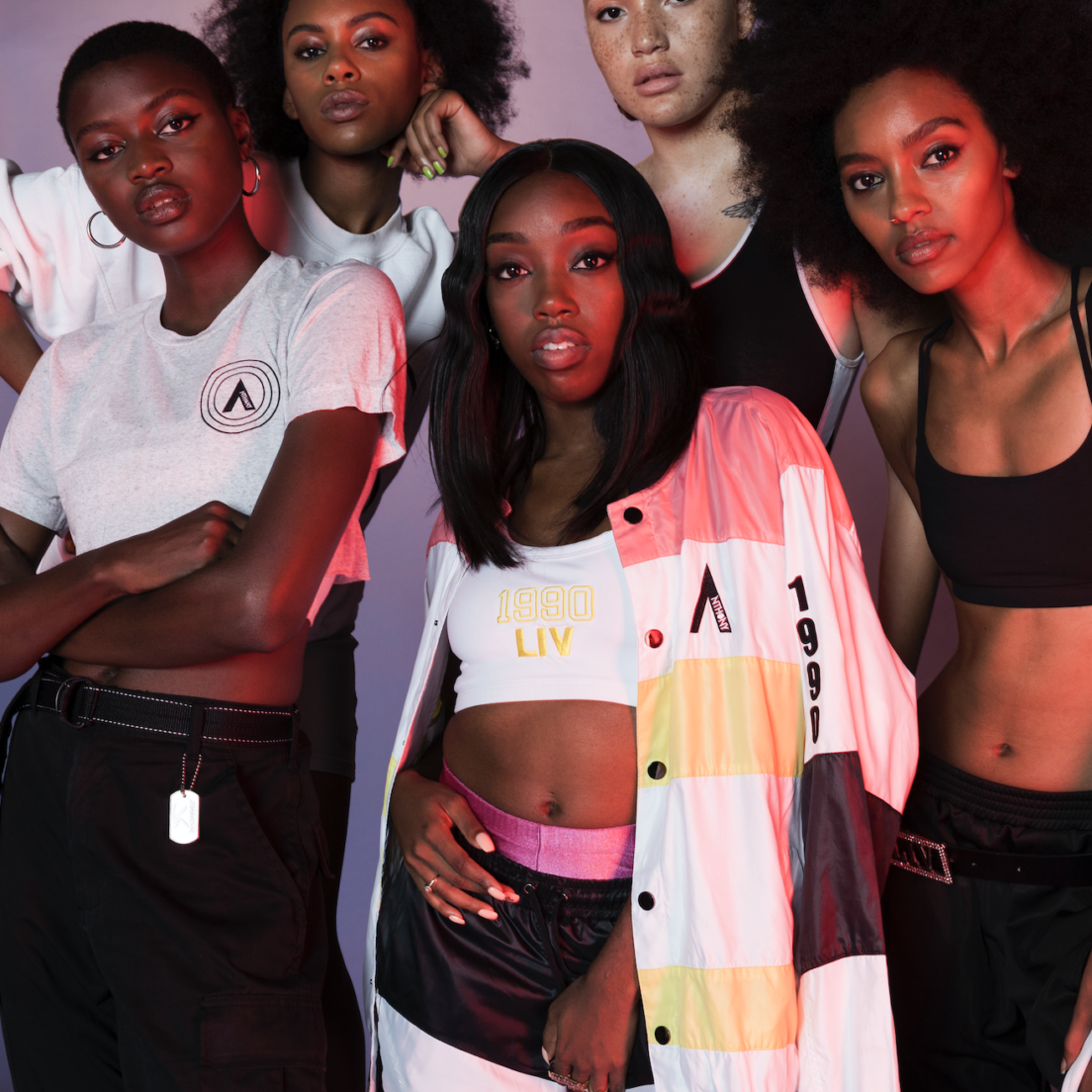 Anthony and a crew of models wearing LIV Streetwear. Shot by Roxanne Hartridge.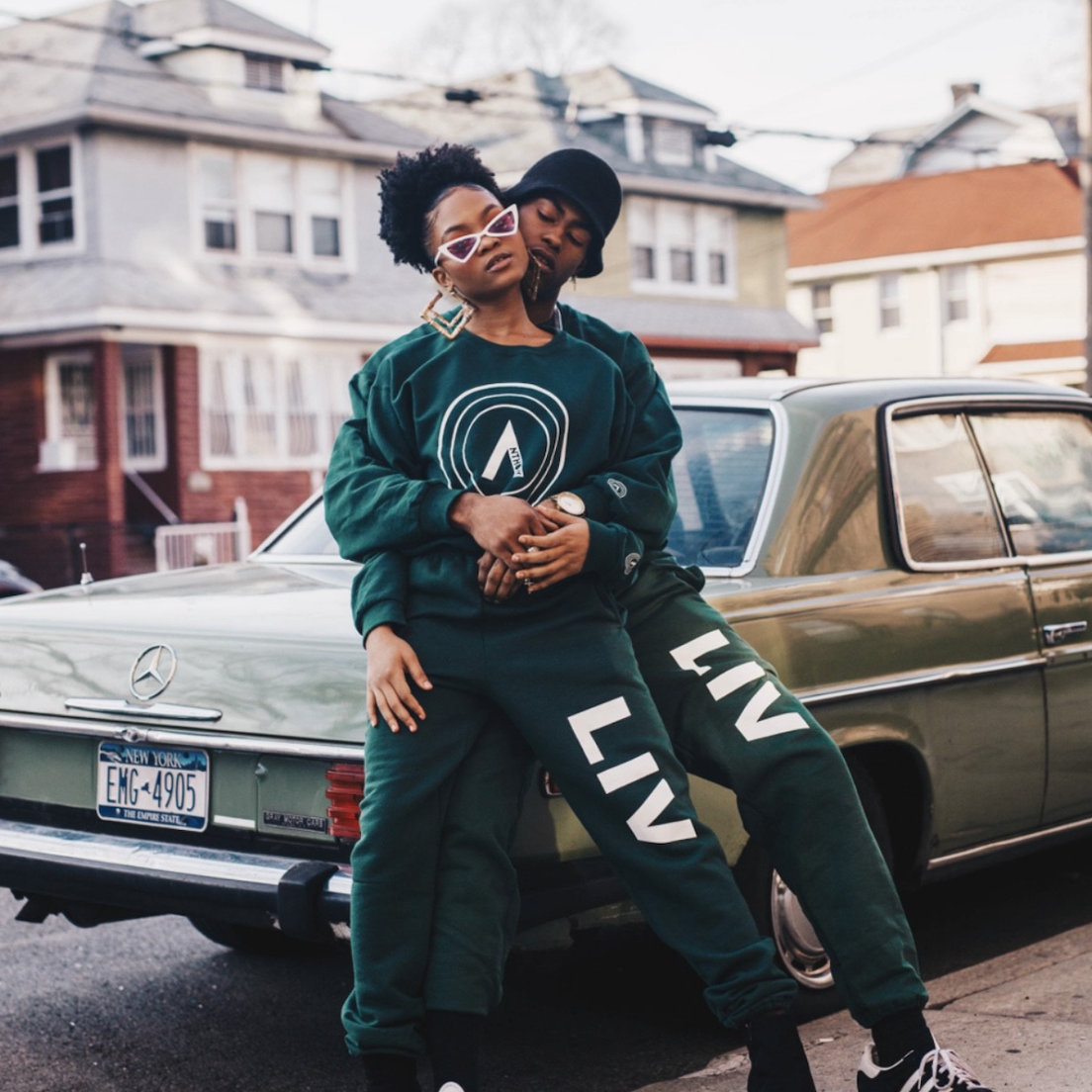 Models wearing LIV Streetwear. Shot by Ben Searles.
LIV Streetwear brand is heavily inspired by designs from the 1990s, exemplified by Anthony's use of bold colors and her stylized graphic tees. She noted that the '90s were a daring time for fashion, and that April Walker, founder of WalkerWear, serves as her mentor. "She was really one of the first women to have a streetwear line," Anthony said of Walker. Anthony also idolizes the Misa Hylton-helmed style of Lil' Kim. "The 90s were so free," Anthony said wistfully. "Even with movies and T.V. shows, like Martin—I get so much inspiration from
Although Anthony's endeavor has been met with success, she noted that breaking into fashion world as a southern, Black woman was not easy. "The girl who came to New York here is a baddie because she was facing so many obstacles," she said with a laugh. "I was going into styling so I was interning at Complex—I learned as I went." She's also currently facing the challenges brought on by the COVID-19 pandemic, which has affected her ability to conduct promotional pop ups.
Since shutdowns began, Anthony has been able to maintain momentum by using the time to reconnect with her clientele, generate new ideas with her team, and participate in virtual events like the "Women in Streetwear" panel with the Billionaire Girls Club.
When I asked about the points she wants her clothing to convey, she was adamant about the notion that the designs are "for everyone," calling it a "fluid brand." Anthony believes that her clothes, and the partnership with Foot Locker is a manifestation of her wildest dreams, backed by 8 years of hard work, of course.
Keep up with Anthony on Instagram.
Photo Credit: Emily Hlavac Green