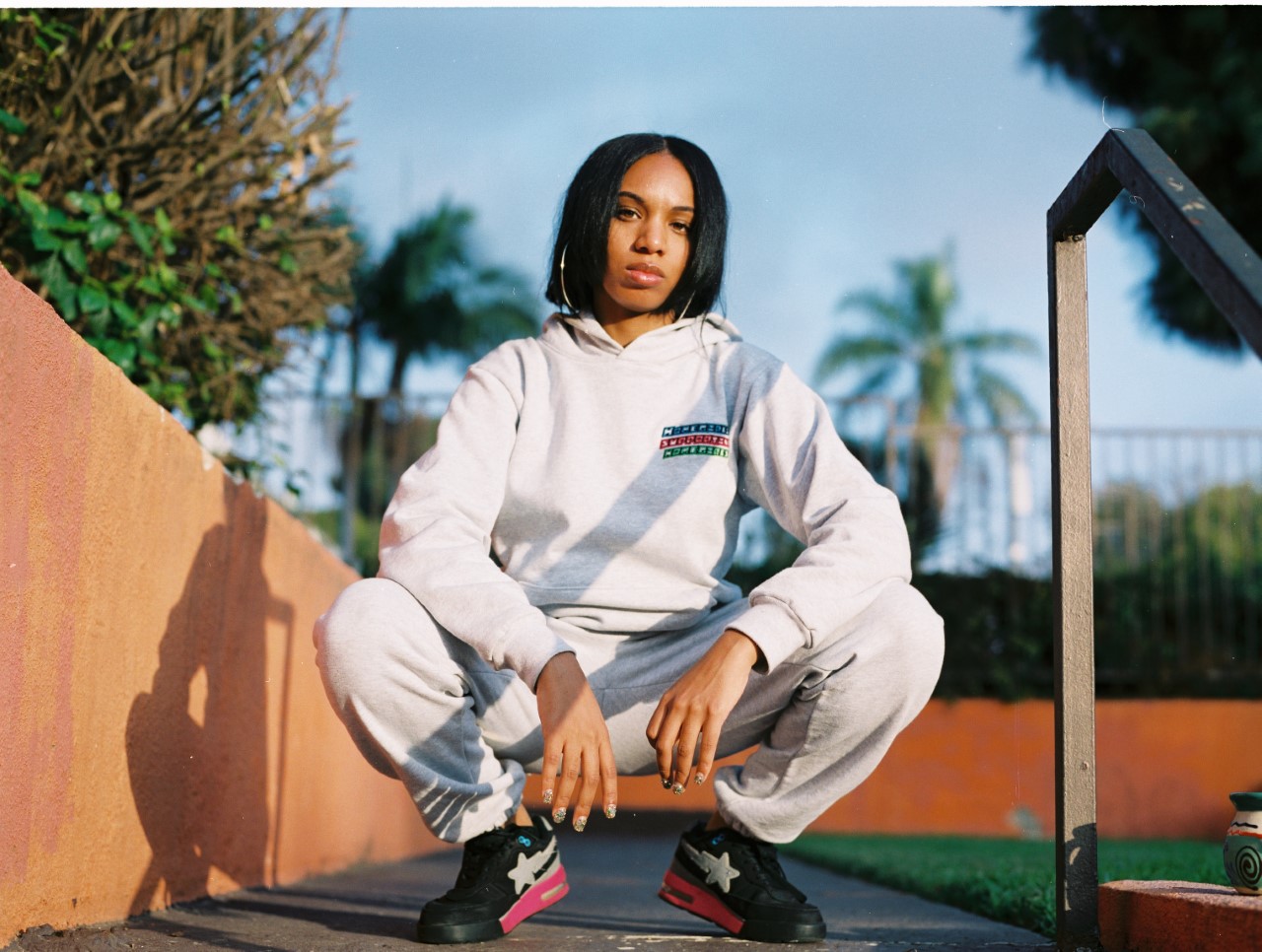 Sonya Harris Is Representing For Women In Streetwear
For New York Fashion Week, we spoke with New York native and owner of IAM.ECCENTRIC, Sonya Harris.
Streetwear hasn't historically been a women's game. Maybe it has something to do with the fact that that comfortability isn't a priority in women's fashion. We're taught to zip, tuck, and suck it in as soon as we're old enough to walk. When women do decide to enter the world of streetwear, they aren't always acknowledged as key players. Sonya Harris, owner of the clothing brand IAM.ECCENTRIC and a devout feminist, is changing that.
Harris was born in New York, spending the majority of her youth in Elmont. It was there that she fell in love with clothing as a young girl. She was particularly awed by the clothes her family members wore to gatherings. "We were taught to come correct or don't come at all," she told us. "This mentality has been instilled in me since then, so I always try to make sure that my pieces make a statement,"
The designer attended Long Island University (LIU), where she graduated with a double bachelor's degree in business management and marketing. The discipline she tapped into as a student also helped her develop a tireless work ethic as a designer — she began IAM.ECCENTRIC during her freshman year. Harris then went on to complete her master's degree in fashion merchandising and retail management at LIM College.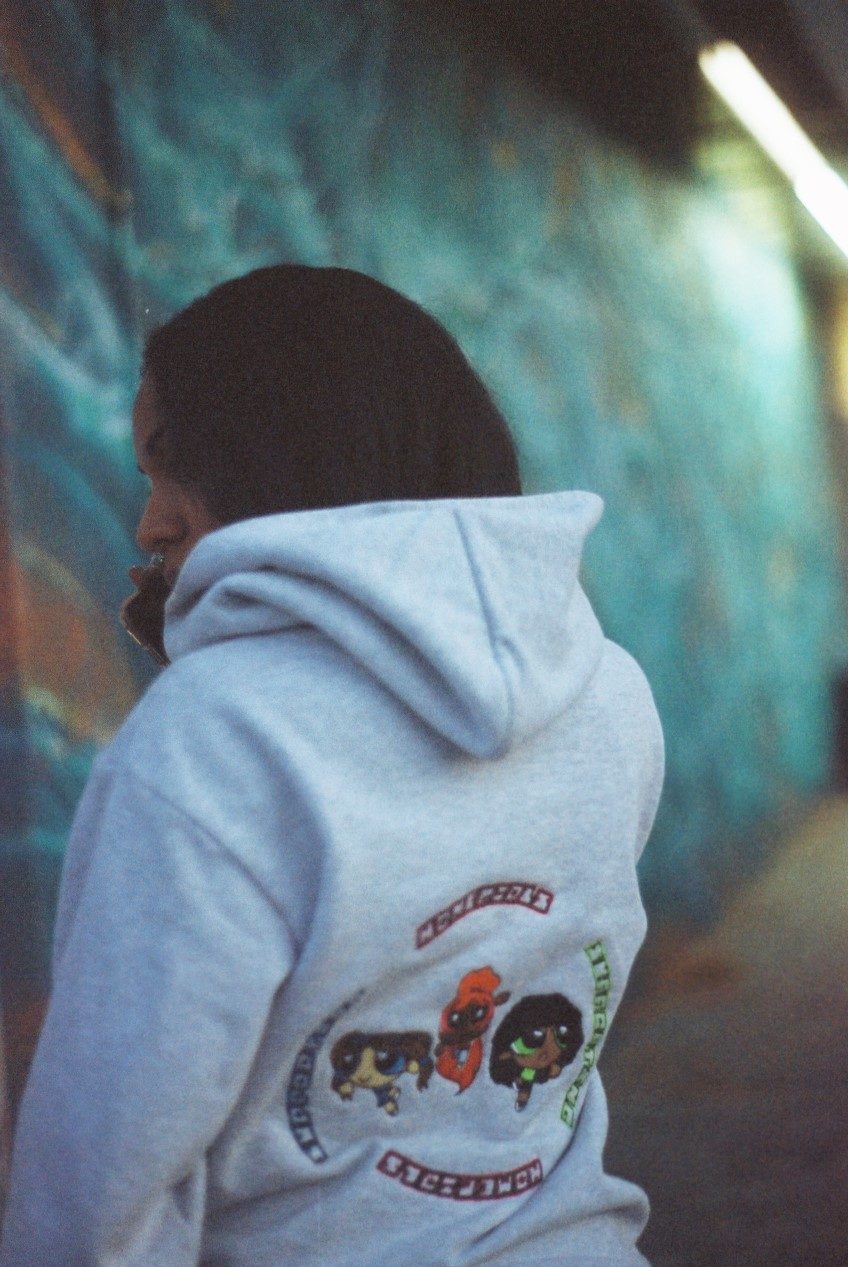 Since then, Harris has been working tirelessly on her brand. She's developed a loyal following of 10,000 on Instagram, and is consistently creating comfy clothing with a strong, feminist message. Big names in rap, such as Asian Doll, 070shake, and Bali Baby, have been spotted rocking Harris' unique designs.
In 2019, Harris relocated to Los Angeles, California, an unofficial streetwear mecca, to take IAM.ECCENTRIC to the next level.
We caught up with Harris to discuss her latest collection, her inspirations, and more. Check out our chat below!
Girls United: People largely ignore women in streetwear. Why do you think that is?
Harris: I feel that we don't hear about women, as opposed to men, making streetwear, because the ratio of men to women having brands is much higher [for men]. We're in a male-dominated industry and I think it's honestly oversaturated with men. We need to shed more light on brands like Melody Ehsani and myself. [We] have been in the game for a minute, putting on for female streetwear and carrying the torch for future generations.
Girls United: Can you tell us about the Powerpuff Homegirls collection?
Harris: This collection was inspired by a movement that I created about three years ago, [called] Homegirls Supporting Homegirls. I wanted to show girls that look like myself, or different shades lighter or darker than me, that it's super cool to be us. I feel that society emphasizes that looking of European descent is what makes you exotic or beautiful, which is not our reality. If you pay attention, all shades and colors are inspired by minorities, and we should be proud and embrace who we are and how we look.
"I feel that we don't hear about women, as opposed to men making streetwear, because the ratio of men to women having brands is much higher [for men]."
Girls United: 90s manga Sailor Moon was the inspiration behind your last collection. This time, you took inspiration from The Powerpuff Girls. Why do throwback cartoons continue to inspire you?
Harris: I was born in 1992, so I'm a true 90s baby. Shows like Sailor Moon and The Powerpuff Girls were [apart of] my TV show ritual of watching that shows I was inspired by as a young child. I always remember seeing female empowerment and unification, and admired how much of an impact they had as group. These childhood memories help guide as inspiration behind my ideas and garments.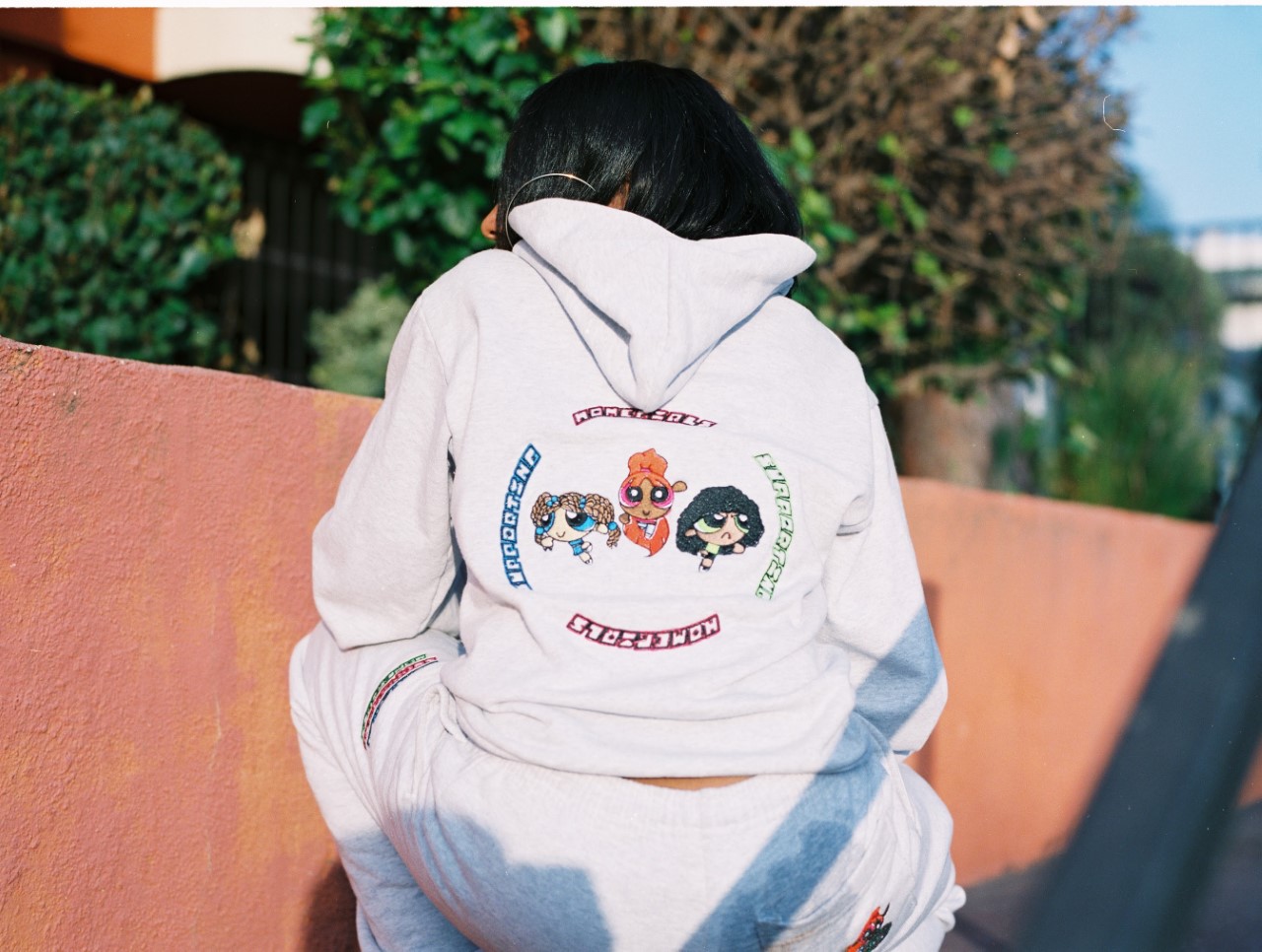 Girls United: How does fashion inform your ideas of the world?
Harris: Fashion informs my idea of the world by creating conversations and dialogue extending past the creation. I think when you can get people to communicate more about your designs, it brings awareness to the message you're trying to convey. I like to spoon feed my consumers potent medicine — AKA information and empowerment messages.
Shop Sonya's latest collection here.
Photo credit: Cara Elise Taylor