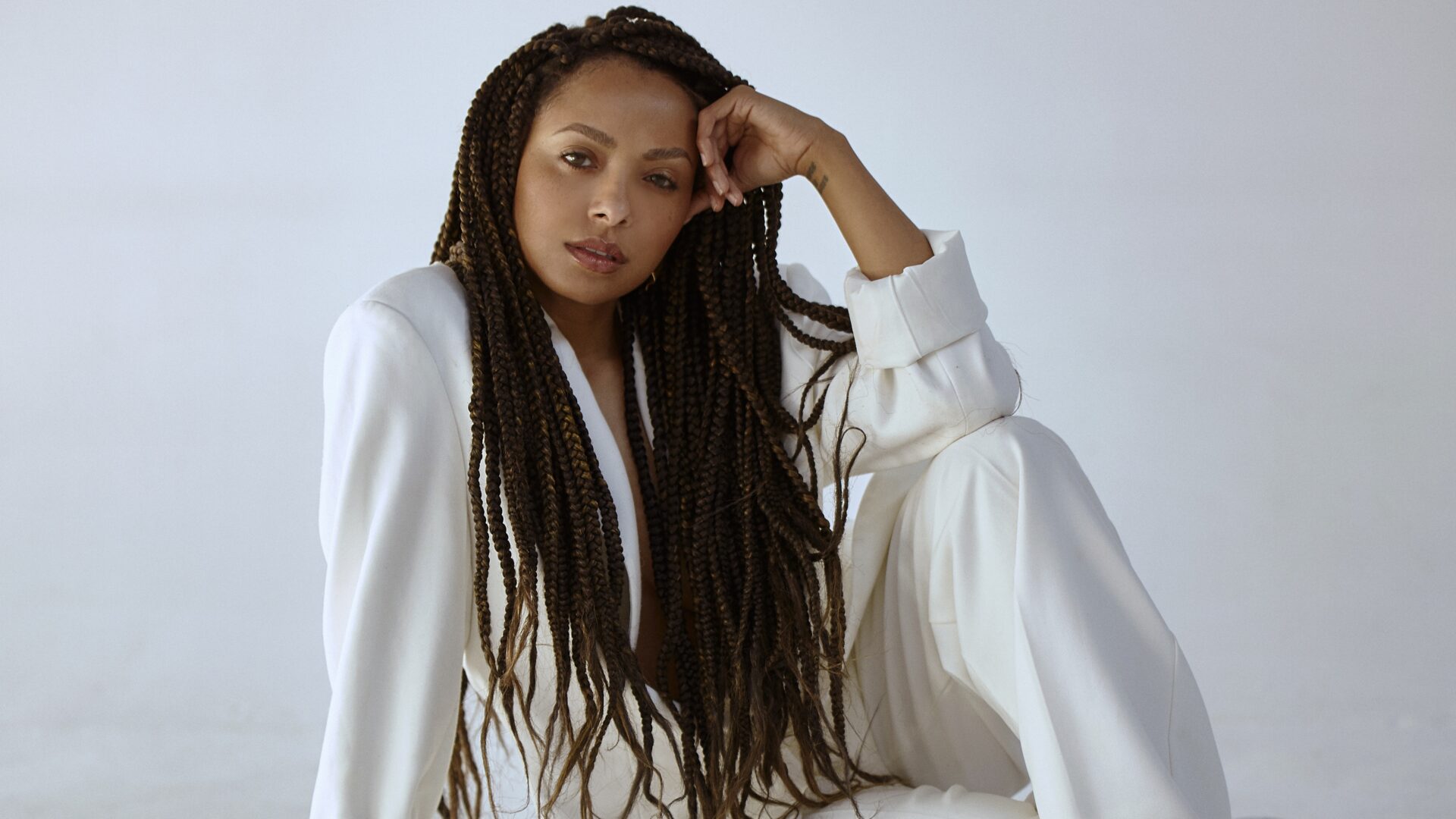 Kat Graham Is Proud To Be 'Out And Loud' About LGBTQ+ Rights Through Pop Music
The 'Honey 2' star is currently touring for her 'LONG HOT SUMMER' album global Pride Tour dates.
Kat Graham has always used her platform as a singer, actress, and multi-hyphenated creative to advocate for the greater good. Whether it be for access to education for young girls or the plight of refugees worldwide, the Honey 2 actress is never too shy to lend her voice to the voiceless and push power behind those who feel powerless. Now, Graham, who also serves as a Goodwill Ambassador for UNHCR, the UN Refugee Agency, has partnered with GLAAD, to announce her new album, LONG HOT SUMMER, which was released June 3rd, with an accompanying global PRIDE Tour.
While making its way across international destinations including Holland, Prague, Shanghai, Ibizia, Sydney, Amsterdam, and London, Graham's tour kicked in in June to help raise money for the organization during Pride Month. As a member of GLAAD's Atlanta chapter since 2009 and a longtime supporter, it was a no-brainer for Graham to celebrate the LGBTQIA+ community by bringing awareness to the GLAAD organization. "Even though it's funny, because I'm a straight female, and I'm so out and loud about LGBTQ rights," Graham told Girls United proudly.
As she continued to gush about her LONG HOT SUMMER album, which she described as sort of an ode to "liberation and self-acceptance," the All Eyez On Me star noted that the album explores who she is in multiple layers throughout her life. The album may be recorded by Kat Graham the artist, but the push behind the album is all curated by Kat Graham, the advocate.
"I do have a record about being African called 'Rosetta Stone.' I do have those kinds of records on the album that talk about who I am as a person, who I am in love, who I am as my personality, but I wanted to do a record and a tour that focused on just really, truly being free," Graham continued. "I think sometimes we take for granted our rights in the U.S.. There are places that I'm going to where those laws to protect LGBTQ rights [aren't] in place. There are certain places that I'm going to and speaking at that are still struggling with finding ways to protect LGBTQ rights. There's a few reasons why I wanted to go on the road."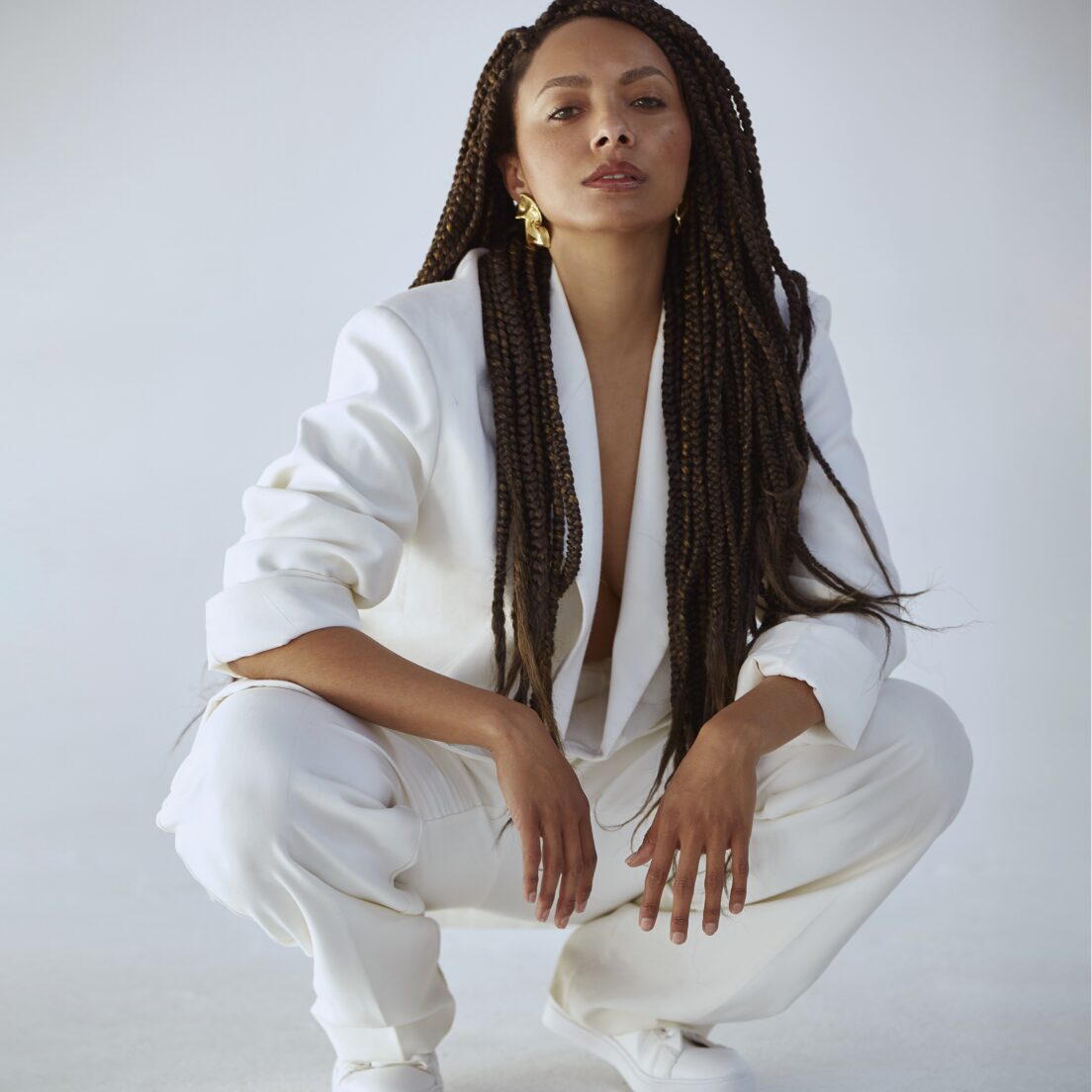 For Pride Month, we spoke with Graham about her desire to experiment with different genres as a rising artist, how the LGBTQ+ community has served as a found family and support system for her music career, and thoughts on her character from The Vampire Diaries potentially exploring bisexuality. Check out the conversation ahead.
Girls United: How would you describe your sound, and how has it continued to evolve over the years?
Kat Graham: I think I like to play around with genres, which is not really a common thing for most music artists to do. They kind of stay in one lane their whole careers. The first records I dropped were dance-pop records. I was coming from the gay circuits [and]this space of doing dance-pop in the clubs, and that's what I had started doing. From then I had gone into this label system that I didn't really love and asked to leave it so that I could do records that I grew up listening to, which were a lot of Babyface, Boyz II Men, Blackstreet, Brandy, so that's when I dropped Roxbury Drive. During that process is when I started working with Prince and he wanted me to do some funk records so I started working on those in late 2015, and early 2016, and Love Music Funk Magic came out in 2017.
I released an experimental, trip-hop, cool vibe and that was Toro Gato, which was the first NFT album in history released in January 2022. I had been sitting on these pop records since I was doing stuff on Interscope [Records] back in 2012 and 2013. Whether it was the Black Lives Matter movement or seeing all of the issues with laws being passed that don't protect LGBTQ rights in the US, I basically was like, "Fuck this, what can I do to make my art more expansive into the organizations I support? How do I put my money where my mouth is? How do I put my art where my mouth is? How do I make something more interesting than just being some dancing artist, releasing pop records for self-fulfillment that is honestly not going to matter in 10 years? What can I do to move the needle forward in my activism with pop records?"
GU: What inspired your advocacy for LGBTQIA+ rights?
KG: I have always felt this wasn't just friends, this was my family. I grew up with just my mom, basically, and everyone around me, whether they were dancers, managers, publicists, or my friends, were all in the LGBTQ community. That became my family, like straight up my family. You're not going to let your family be targeted, discriminated, or allow anything to happen to your family. That's how it feels for me, like, "You're coming after my family. You're coming after me." I think throughout my time being raised by a single white mom in Hollywood, not having a dad, growing up in what I didn't realize until I was older, but was poverty, taught me was that there's so much discrimination.
Some people don't have to deal with the same hurdles that I had to deal with. I didn't realize it wasn't fair for everyone until I got a little bit older. I got on a series [and] realized that how I'm treated is a little different than how other people are treated. I hadn't realized racism, discrimination, and human rights violations until I had something to compare it to. Once I realized that not only me, but my family were being discriminated against, or I was dealing with racism and bullying on social media, that's when my teeth got really sharp. That's when I started to say, "Well, if we're different, then let's be louder. Let's be even more different. If we're the only one of us in the room, let's really be a voice for where it came from."
GU: How has the LGBTQIA+ community continued to inspire you as an artist, musician, actress, and creative?
KG: There's so many incredible stories of friends of mine that are not getting told. We're seeing a little bit more in terms of how writers are bringing in LGBTQ stories and trans stories. I think at one point I was in the airport and I saw Laverne Cox and MJ [Rodriguez] on different [magazine] covers at the same time. I do see the progress. That being said, these are the people that I create with. Everyone from my best friend who's trans and Latina. There's so much creativity and potential that everyone that I've met, been working with, or creating with for the past 15 years has. There's so much creativity in the community. There's so much brilliance whether it's writing or directing or acting or music.
I'm completely inspired and I've been building my career with the help of different people within the LGBTQ community. Honestly, before I even had a hit show, the LGBTQ community was the only community that gave me the time of day. Everyone else was like, "You're not playing our clubs. We don't want you on our carpets. You're not invited to our parties. We don't even want you to audition for this or that. You're not white, you're not this." Now we're seeing way more shows like Harlem, Euphoria, you name it with young Black female leads. Back in 2007, 2008, that was not the case unless it was maybe 50 [years] plus actresses but having young Black female conversations was not really that common. They had more so on when it was UPN before it became The CW. Then those shows pretty much died out and then it became very different.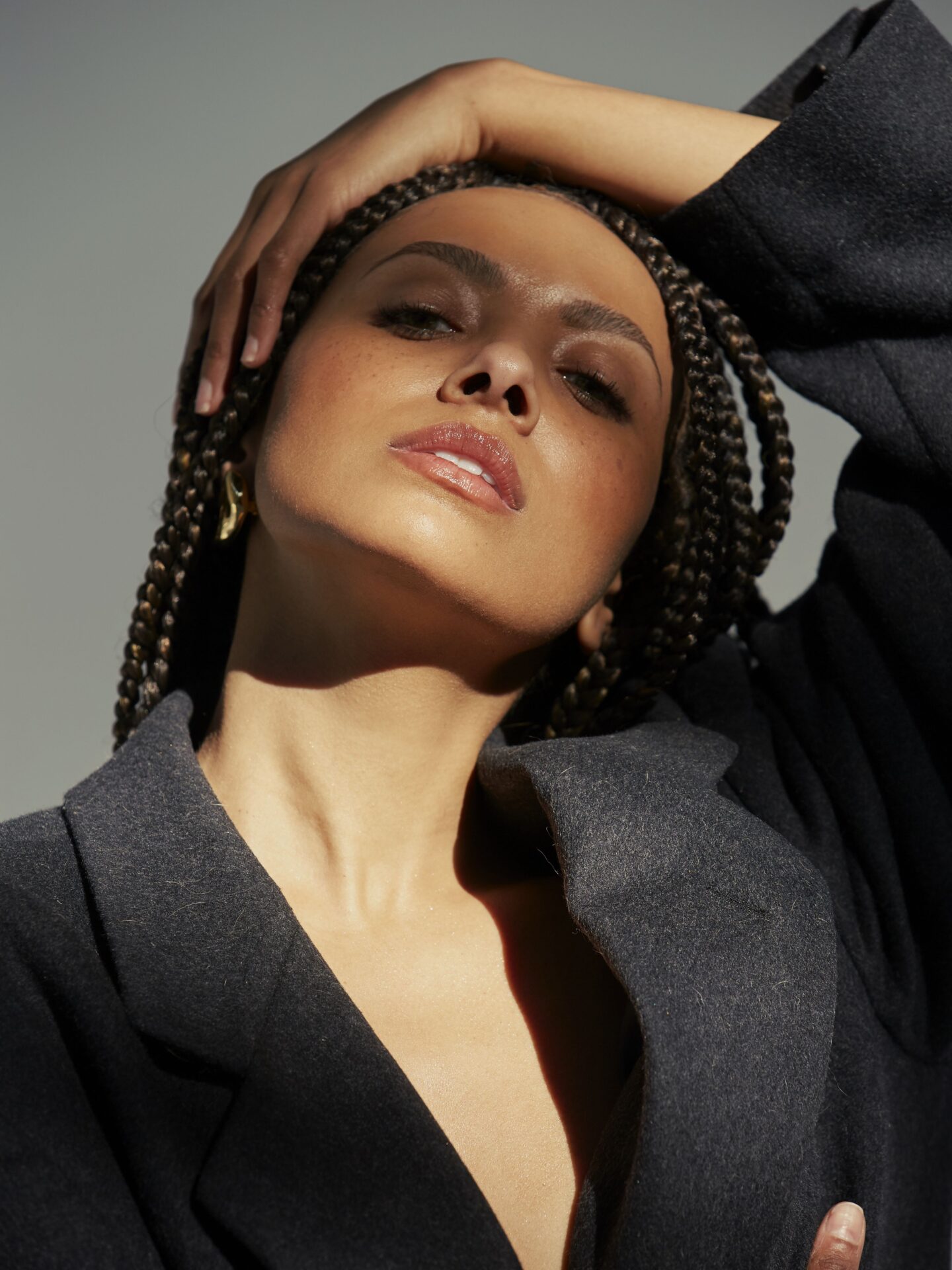 GU: You became a teen idol pretty early in your career from Vampire Diaries to Honey 2 and The Roommate. We've seen you in a lot of different projects, but how have grown you since a lot of us first met you in your career to now?
KG: I hope that I've grown on screen. I hope that people have seen where I started to trust my voice a little bit more. I hadn't realized when I had started the show that it was going to become that popular. I didn't even realize I was going to be the only Black actor on the show period as a series regular. I didn't know what I was getting into and how many people were going to look to me for representation. It's not that I didn't want it, I just didn't expect it. My audience has educated me tremendously and said, "We need you to be this for us. We do not have this, we need this. We are suffering. You are on a hit TV show and you can say something. Say something, go ahead, say something."
In the middle of [Vampire Diaries], I started working with the refugee agency based on being West African and coming from my mom's side, which survived Holocaust. I'd already come from a space spiritually, energetically, where I was trying to protect the people that needed protection. I hadn't quite put the two together [and] hadn't figured out how do I create projects or do roles as an actor that combined the two? How do I become a source of representation for people? I did Netflix right out the gate. They had never had a mixed-race, Christmas film until The Holiday Calendar. There are just certain things subtly that I'd be looking at in terms of scripts, casting, and even directors I wanted to work with that I hadn't really been paying attention to throughout my career.
In 2017, 2018, my activism turned towards my art. I started looking at my art in a much more serious way. I could use my art as a way to be an advocate for rights and not just create something to create it, but create projects, even if they're super lighthearted, that there is a subliminal message to them. Even [Teenage Mutant] Ninja Turtles, which is something I did for the kids, I was the first Black April O'Neil in history to do it. There are just certain things that I'm trying to subtly – and sometimes not so subtly – break the mold and be vocal about it.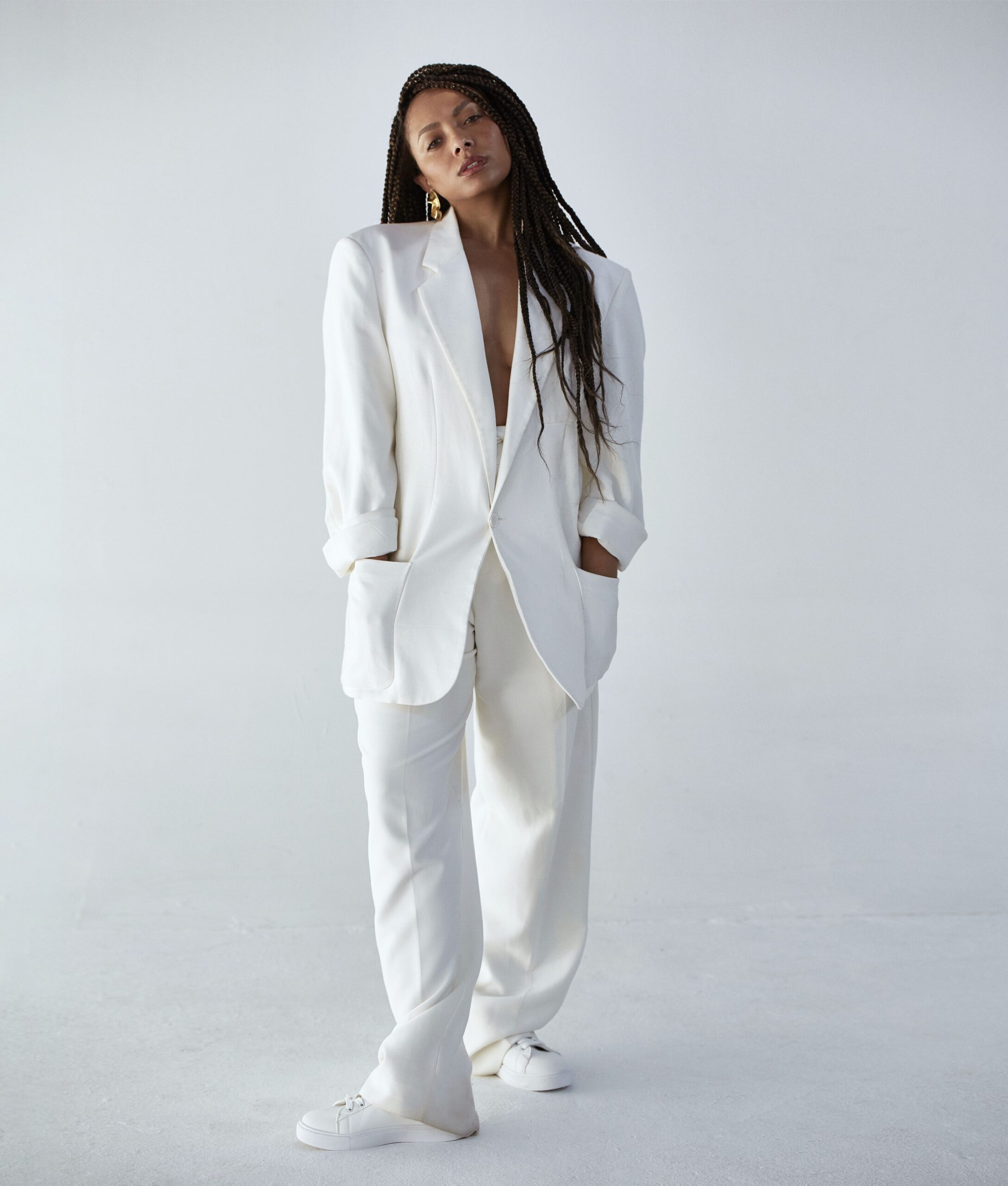 GU: Speaking of vocalization, when you were on Vampire Diaries, you advocated for Bonnie's bisexuality. What made you want to campaign for this additional depth of your character?
KG: There were a few things that I campaigned for, let that be clear. I wanted to play a character that was more multi-dimensional. With this show, in particular, I felt that there was some development that needed to be had. Sometimes with minority characters in film and TV, we aren't allowed to be fully developed. We are sometimes playing second, third, fourth, fifth, or in my case, the sixth tier to other characters that are more developed, and have more relationships and storylines. It's not even about being on screen more; it's about being able to show that we have heartache, loss, wins, growth, and go through the same things yet we're all so different. I think there were a lot of missed opportunities in regards to the exploration of LGBTQ, Asian, Latina, and Black characters on the show.
I can honestly say that I think people do the best to their ability in regards to what they're aware of; I really do believe that. People are honestly good at heart and are trying. It's about having more Black writers in the room and more LGBTQ executives because there were so many great people that I worked with there that saw my vision for wanting to expand what the character could see and feel, to help bring a more tolerant and more loving world. It's not just me playing some random gay character. It's about having a platform here. How can I bring more tolerance to our audience? A lot of middle America watch this show, so how do I expand people's minds?
GU: How do you balance your music, acting, other projects, and advocacy while all trying to make sure that you maintain mental wellness and balance?
KG: I check in with myself every morning, like how are you feeling? How are you doing? Do you need to take the morning off? Is this now the moment that you need to make a decision, to make a shift in a job or a relationship?Before you start your day, set your intention, see what you actually need, and check-in with your spirit. Who do you want to be? What is your purpose of the day? What do you hope to accomplish? Are you coming from a place of ego? Are you coming from a place of weakness? Are you giving your power away? Are you not recognizing your worth? Are you full of yourself? Do you need to humble up?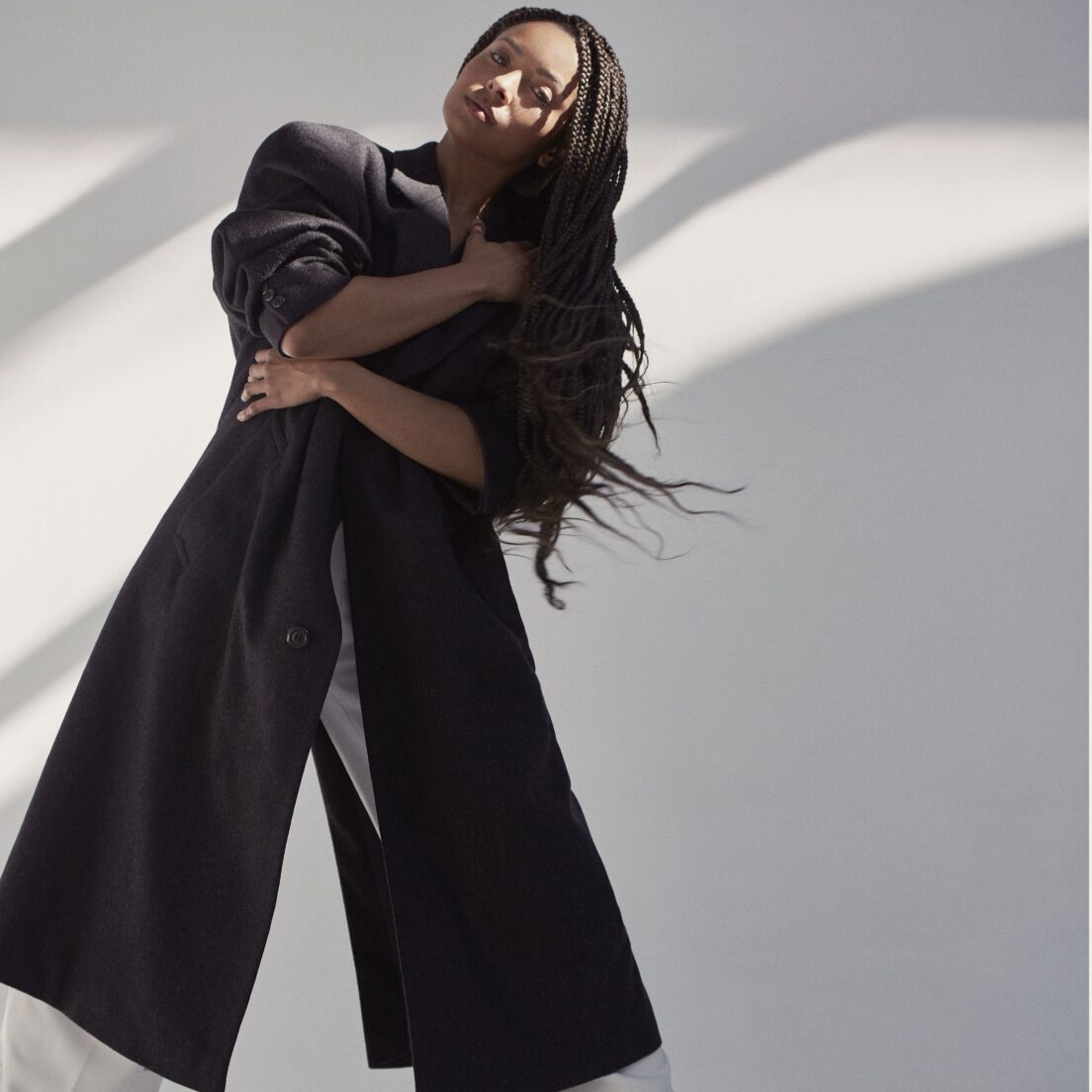 Sometimes we honestly do need more support. I have a team of 30 people and they're all incredible. If for whatever reason, I don't have the support that I need, I make that shift immediately. I hold everyone accountable in my relationships. I hold myself the most accountable, but if there's somebody I'm working with that isn't showing up how I need to show up, I hold them accountable. I need you to show up in this way or I can't do what I need to do. I know what I need to do is try and make this world a better place. I know that's my purpose. I know that's my God walk.
It's usually through refugees, roles, or even music that will bend people that are often silenced, overlooked, discriminated against, or shut out – that's my purpose. I don't have a problem asking for help when I need it and if somebody can't give that to me, that's fine but you're now in my way. And I'm very savage about my God walk.
GU: If you can tease anything, what can fans expect from you in the near future?
KG: I'm hoping that we go more mainstream. I feel like I've been the underdog for a long time and I'm hoping that, especially with the help of Netflix, we get a couple more number ones. I have a refugee documentary that is coming out, where my fiancé Darren Genet and I traveled around the world to help tell the stories of refugees internationally. I'm really excited to help expand global consciousness and rid the world of xenophobia as much as we can with that project. In regards to other projects, Love in the Villa is coming out. I have a film called Collide that I did with Ryan Phillippe that's coming out on August 5th and Ninja Turtles the same day.
Get a taste of Kat Graham's LONG HOT SUMMER below!
Photo Credit: Harold Julian/Courtesy of Kat Graham