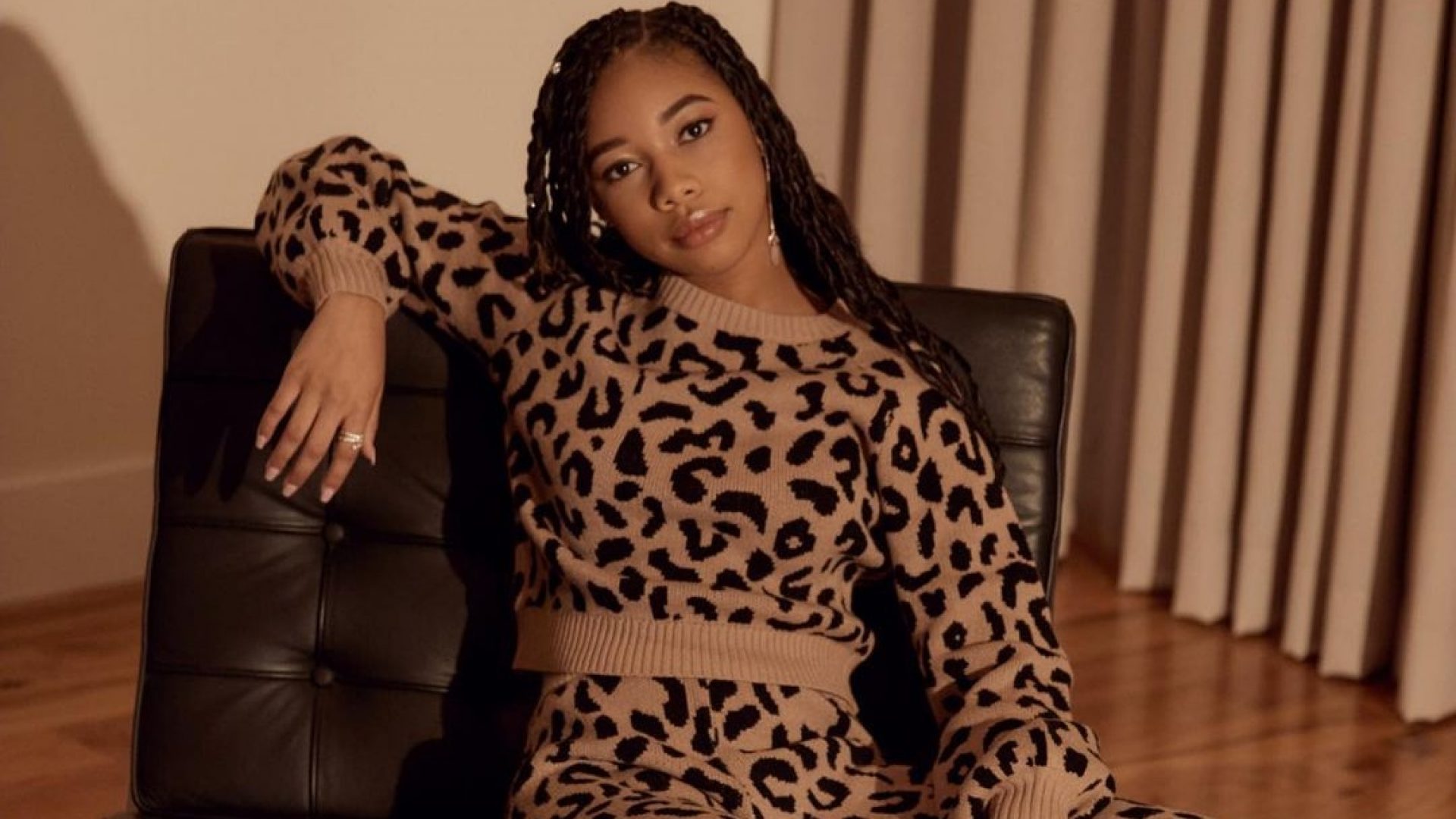 Kyla-Drew on Acting, Academia and Holding Her Own
The actress talks 'Dad Stop Embarrassing Me!,' on Netflix April 14
It's not every day that you meet a multi-hyphenated child prodigy, right? I mean, someone who acts, graduated from high school at 15-years-old and takes a full course load at USC while being fluently bilingual in English and Spanish. Kyla-Drew is all of the things. Did we mention that she's currently learning American Sign Language and Portuguese?
Kyla-Drew will certainly be a name that everyone and their families at home will recognize as she graces the silver screens. Starring alongside Jamie Foxx as his daughter, Kyla-Drew is new favorite teen on the scene thanks to Netflix's new comedy series Dad Stop Embarrassing Me!.
"You should expect to see relatable stories that you can relate to. Everybody has been embarrassed before, whether it's by a stranger, a family member, a friend," Kyla-Drew told ESSENCE Girls United about what to expect from Dad Stop Embarrassing Me!, which premieres on Netflix today April 14. "You should expect to see some kind of image of yourself on screen because some of these situations and scenarios, I'm sure a lot of people have gone through."
ESSENCE Girls United caught up with Kyla-Drew ahead of the premiere to talk about landing her breakout role, major lessons she learned from Jamie and Corrine Foxx, and how she balances being a full-time college student while being a working teen actress. See the full interview below:
On the audition process for Dad Stop Embarrassing Me!:
The audition process was about three weeks long, and I remember when I first got the audition, it was something like 18 pages. I stupidly did not check all the pages and I only printed out like nine of the pages. I didn't realize that I didn't print them out until I was on the way to the audition. My mama was trying to read over the lines with me,' and she was real mad at me 'cause that's such a rookie mistake. I've been in the business for eight years, I should know better. and I was scared. Lucky for me, we only did the first scene, which I memorized. About three hours after my initial audition, I got pinned for the role, which means that there's just heavy interest. The following week I read with Jamie for the first time, and I was super nervous and a little bit starstruck just because it was Jamie Foxx.
The next week I did another chemistry with him with different sides. A couple of days after that, I was about to take a test in my astronomy class and my manager kept blowing up my phone and telling me I need to get out of class. Once we got on the phone, she told me that I booked the show. Then I went back and took the test.
On key lessons that she learned from Jamie and Corrine:
So much. Corinne and Jamie both taught me probably the best lesson that I'm going to use going forward, professionally and in personal life – holding my own. I got the job based on my talent and based on my being deserving of the role. I really just had to understand and process that I deserve to be here, I'm talented too. At times, it could be a little bit intimidating with Jamie and David [Alan Grier] because they're so talented, but they just taught me [that] I got this. I think you can see it in the show. You can really see me getting more comfortable and finding my own light as the show goes on.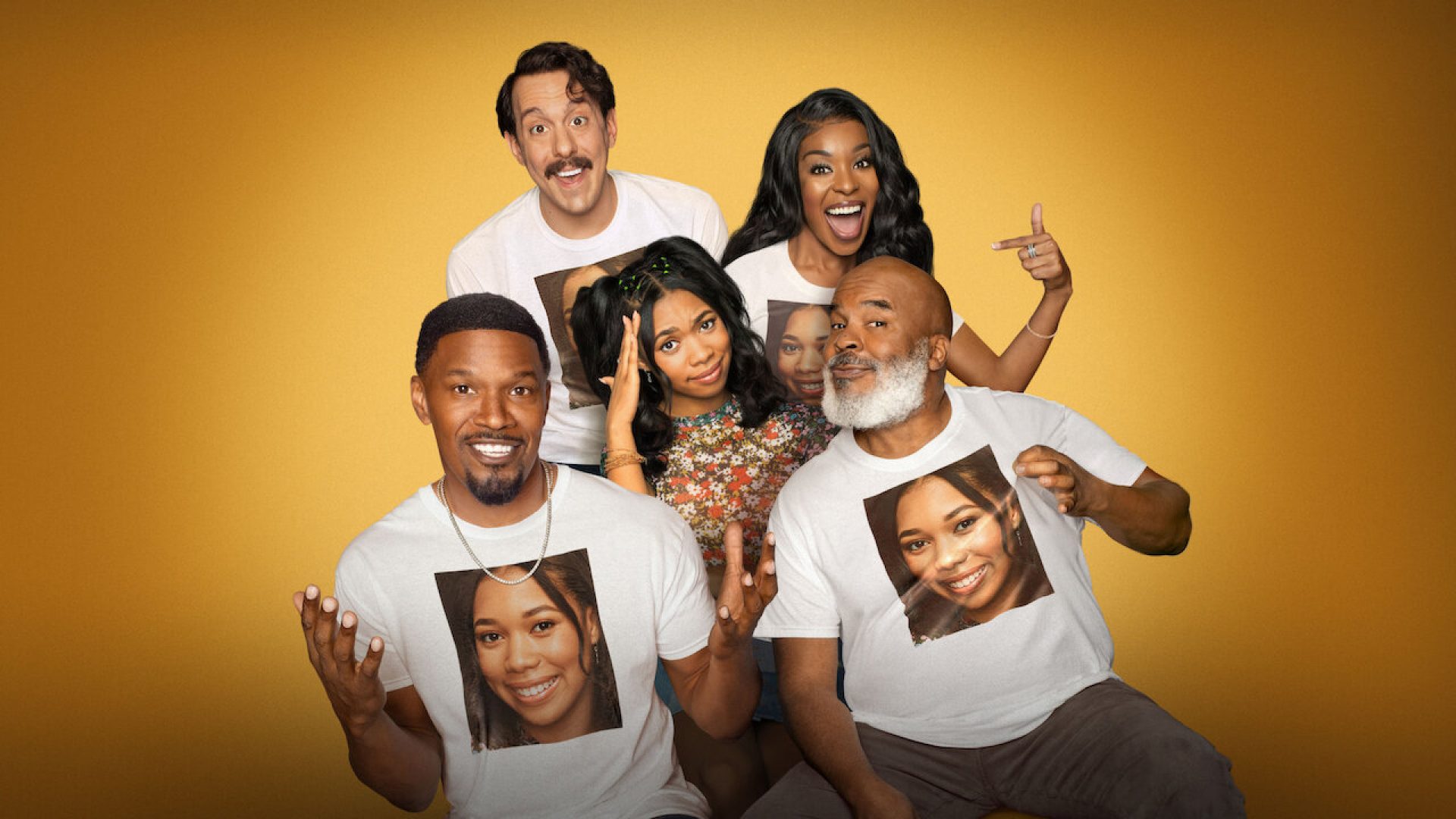 On scheduling time to study between scenes:
I definitely had to make a schedule for myself. I do believe that the work ethic that I built over the years helped me because I was taking a full-time course load at USC while I was filming the first season of Dad Stop Embarrassing Me!. I'm not going to say it was easy. There were times where I was a little bit stressed out, but my professors worked with me a lot. Whenever I was on a break on the show, I was in a zoom class in my dressing room. Eventually, it got down to a science. I would wake up in the morning for an 8:00 AM class. I would go to set right after, or even sometimes I'd have to do that class on set. I would work, do run through, and right after, I had class from 4:00 to 8:00. By the end of the semester, I was wrapping the show and I had got it down. I was on a tight schedule.
On her decision to go to college at 16-years-old:
If we're being completely honest, there are 24 hours in a day, and I'm not a lazy person. I get up, I do my work and I just like to get it done. I've always been like that. A lot of people have the conception that actors don't really go to college and they just stick to acting. I really just wanted to defy all odds. Education has always a priority in my family. My mom went to college and I just knew that was always something that I was going to do. It's just what you do. I'm from the South and all my friends in the South. You turn 18, you go to college – it's what you do.
I guess I'm just not the norm. I've always wanted to finish early. I wouldn't even say it was meant to be a thing; it was kind of a punishment. Every time I would get in trouble, my mom would add another class for me to take. Eventually, my school just told me that I didn't have any more classes to take. I had to graduate. I think I had like 15 credits over the credits that I needed to graduate. I could have been class of 2018, but I was class of 2019. It's a combination of work ethic, my momma was giving me all these classes, making me take chess, game design. It was worthwhile.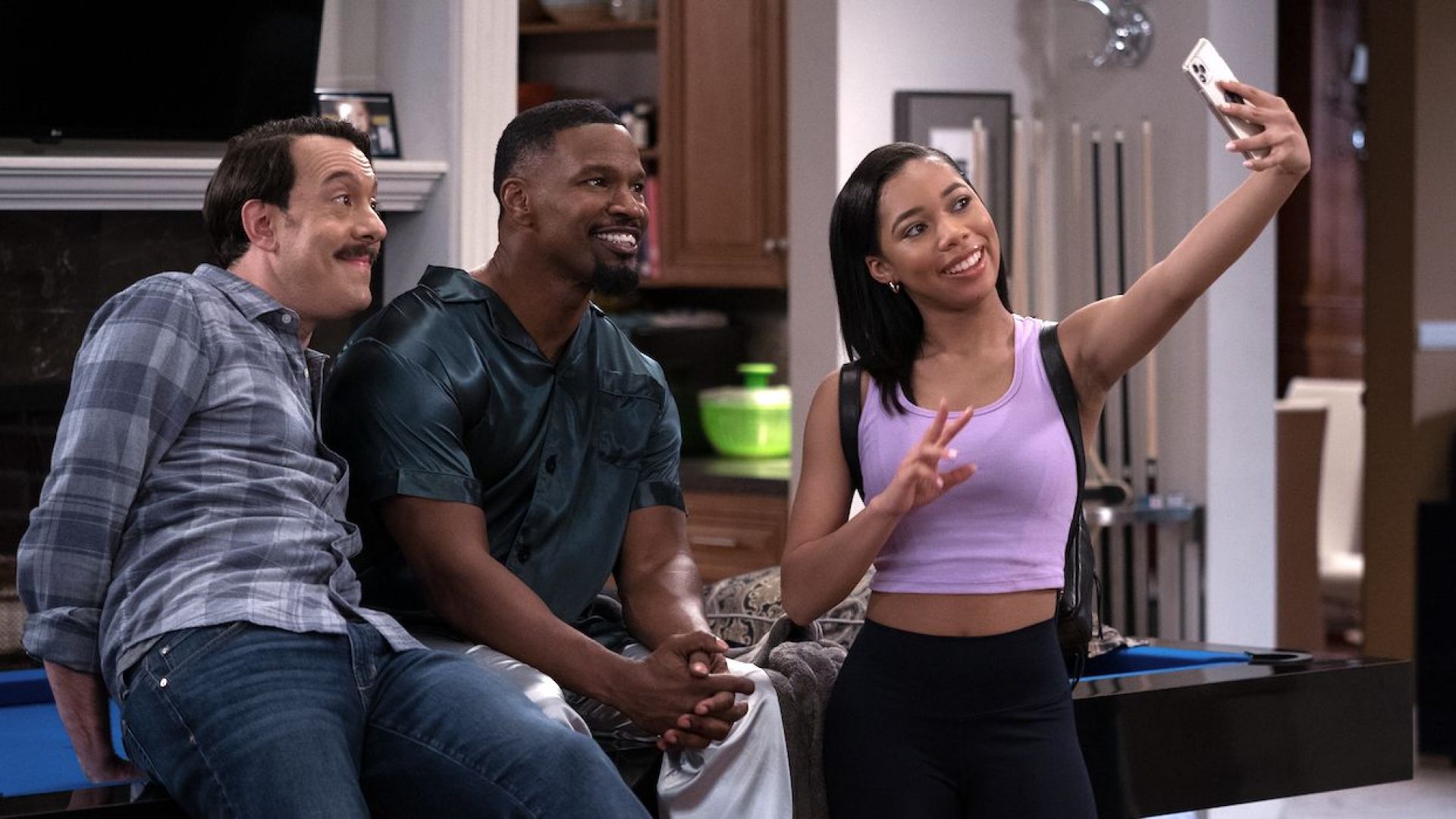 On maintaining balance between social life and working on set:
Sometimes, it can get a lot. I do have to take some time to myself, sit back and be like, "Okay, I can't go over these lines right now. I can't do this essay. It's Kyla-Drew time." I love to get on the Peloton. It's a great way for me to exert stress. I'll do maybe a 30-minute ride along with a meditation aspect. I also love reading. It's very calming to me to indulge in a fictional storyline to kind of get out of my own head and into character's minds. Working out, doing the Peloton, and reading is like my sanctuary.
On staying grounded and humble:
My friends keep me centered by checking in on me and making sure I'm straight, but my mom helps me greatly. She's a single mother, so I've watched her work ethic over the years and I know what she can do. I'm a direct reflection of my mom, so that drive and idea in my head really are what motivates me to continue doing what I'm doing because I want to make her proud. She would be watching me work and then do my school. She would help me be like, "Look Kyla, you need to take a break because you're going to stress yourself out. You're going to get burnt out. Whether you want to go to Starbuck or you want to pop on the Peloton, you do you, but I need you to take a little break." She helped snap my head back into reality to remind me that I'm doing great things, but I'm not Wonder Woman.
Photo Credit: Kyla-Drew/ Instagram: @KylaDrewATLA