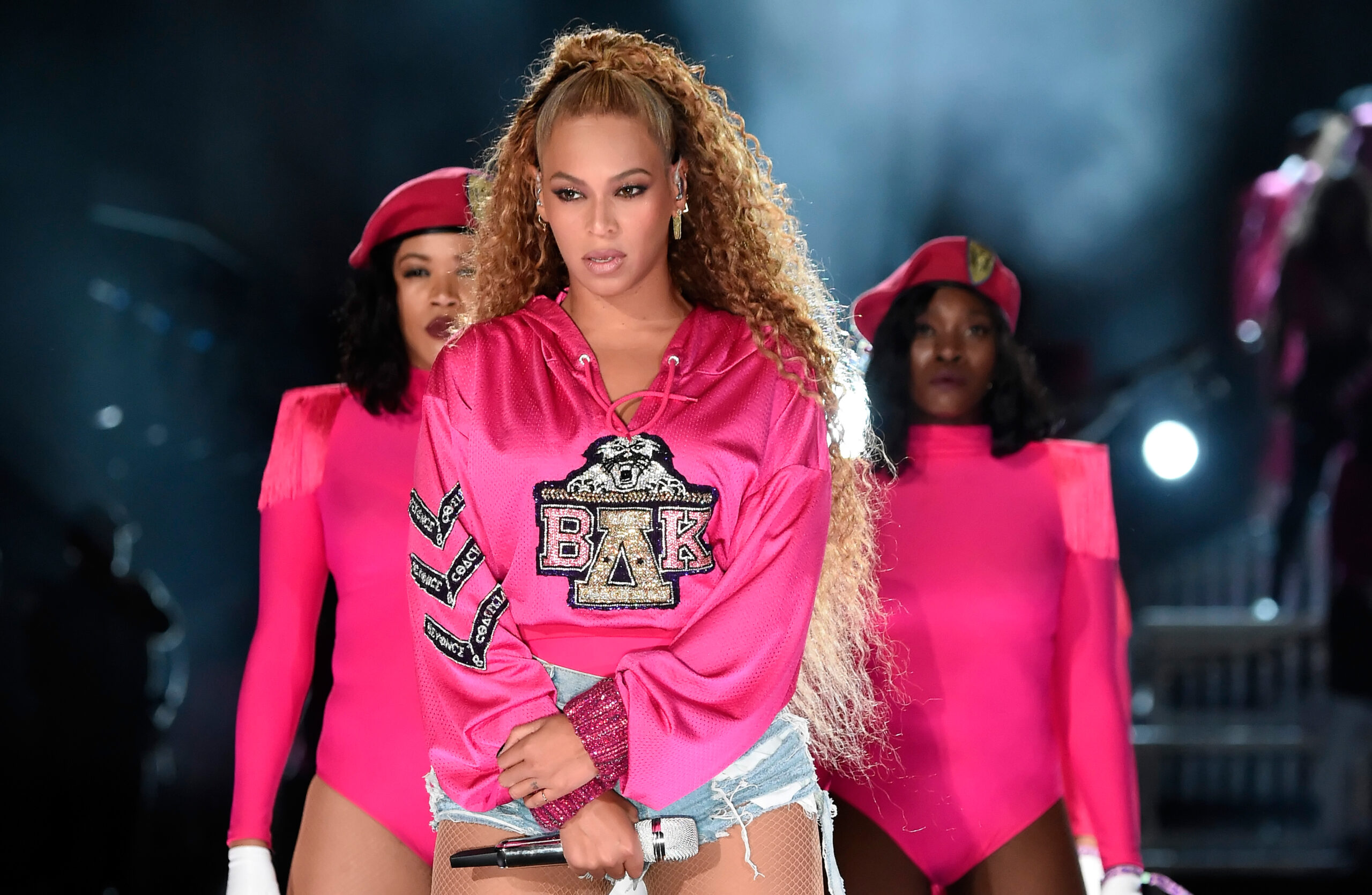 Girls United Ranked The Best Music Projects Of 2022
Did your favorite album make the cut?
As we tapped back into our energy for 2022, music played a large part in what it takes to build up that inner confidence, and so many projects helped bring that to life. From our lovers, hardcore rappers or house music hitmakers, these artists showed up and showed out this year. Depending on the vibe you wanted, they got you from cocky lyrics to vulnerability or some smooth R&B and alternative songs.
Below we weighed in on some of our favorite projects of 2022.
15. Anyway, Life's Great by GloRilla
Once GloRilla came into music, we were immediately hooked on her voice, delivery and the around the way girl attitude. Getting to know her through her debut project helped us figure out who the "FNF" rapper was and what she wanted to portray in each song she dropped.
14. The Forever Story by JID
Seeing JID progress year after year as an artist has been good to watch as he gets sharper in his craft and delivery. The Forever Story provided the elements of storytelling, humor and creativity that brought specific experiences to life.
13. The Lead by FLO
When FLO stepped on the scene with their viral song "Cardboard Box," we instantly fell in love with their nostalgic look and sound. The Lead brought many of us back to our roots of what we loved about girl groups regarding harmonies, chemistry and vocals.
12. Blue Water Road by Kehlani
Kehlani stepped up their pen for the third studio album Blue Water Road. The album told a story from start to finish about healing, grief and finding love. Their openness, tied with clever verses and quality production, created a unique sound that showed their growth and evolution since they first stepped into music.
11. 777 by Latto
This year became a rebirth for Latto in many ways. We got to see her growth as a lyricist, performer and businesswoman. 777 showed the many facets of the Atlanta native as she maneuvered the music industry and spoke her mind through her music.
10. Gemini Rights by Steve Lacy
Although Steve Lacy is not new to the music industry, his album Gemini Rights made major waves this year as he scored a Billboard no. 1 hit and told stories through songs like "Mercury," "Cody Freestyle," and "Bad Habits."
9. You Still Here, Ho? By Flo Milli
Flo Milli created an entire world through her debut album, a continuation of her mixtape of Ho, Why Is You Here? She showed the girls that her flow was not to be messed with and that she could go bar for bar in her music.
8. Wasteland by Brent Faiyaz
Brent Faiyaz showed growth and evolution through this project to shut down the toxic rumors about his sound. He showed listeners that his music is based on storytelling and experience, which many of his listeners could relate to.
7. She/Her/Black B—- by Doechii
The one thing we love about Doechii is her ability to push the envelope with her sound and creativity. When listening to her EP, she switches up the energy for each song, allowing listeners to see various sides of who she is as an artist.
6. Age/Sex/Location by Ari Lennox
Ari Lennox will always be our homegirl in our head that keeps it honest with her experiences with love and relationships. We can count on her to give us raw and real stories about the ups and downs of dating as a millennial woman.
5. Dawn FM by The Weeknd
Through the eyes of The Weeknd, his album Dawn FM brought moments and lyrics to life with a storyline and creative direction for his latest project. It continued a story after his album After Hours that showed life after fame and fortune and told the story of where he is.
4. Traumazine by Megan Thee Stallion
Megan Thee Stallion had a lot to say this year. Through her sophomore album, she took a vulnerable and gritty approach to her music, showing listeners she doesn't owe anything to anyone but herself.
3. Candydrip by Lucky Daye
ESSENCE former cover star Lucky Daye never ceases to amaze us with his skill to bring a new and fresh sound to R&B. His album Candydrip synced different sounds together, giving us a unique experience listening to music and seeing his growth as a songwriter and singer.
2. Special by Lizzo
We can count on one thing with Lizzo: she will give the girls vulnerability. Through her album Special, she created a soundtrack for the people entering a chapter of finding self-love while allowing others to love them properly.
1. Renaissance by Beyoncé
Queen Bey has done it again. With her seventh studio album, she's shown listeners how she is always steps ahead in the music industry regarding melodies, mixing, vocals and lyrics. Renaissance opened the floor for everybody, specifically Black people, to let go and enjoy life while also paying homage to LGBTQ+ creatives and artists that have led the movement and creation of house music and ballroom culture.
About Kenyatta: Kenyatta Victoria is an entertainment and culture reporter passionate about music, pop culture, and marginalized stories. She has bylines in publications such as Chicago Reader, INSIDER, Girls United, TransLash Media, and the Chicago Tribune.