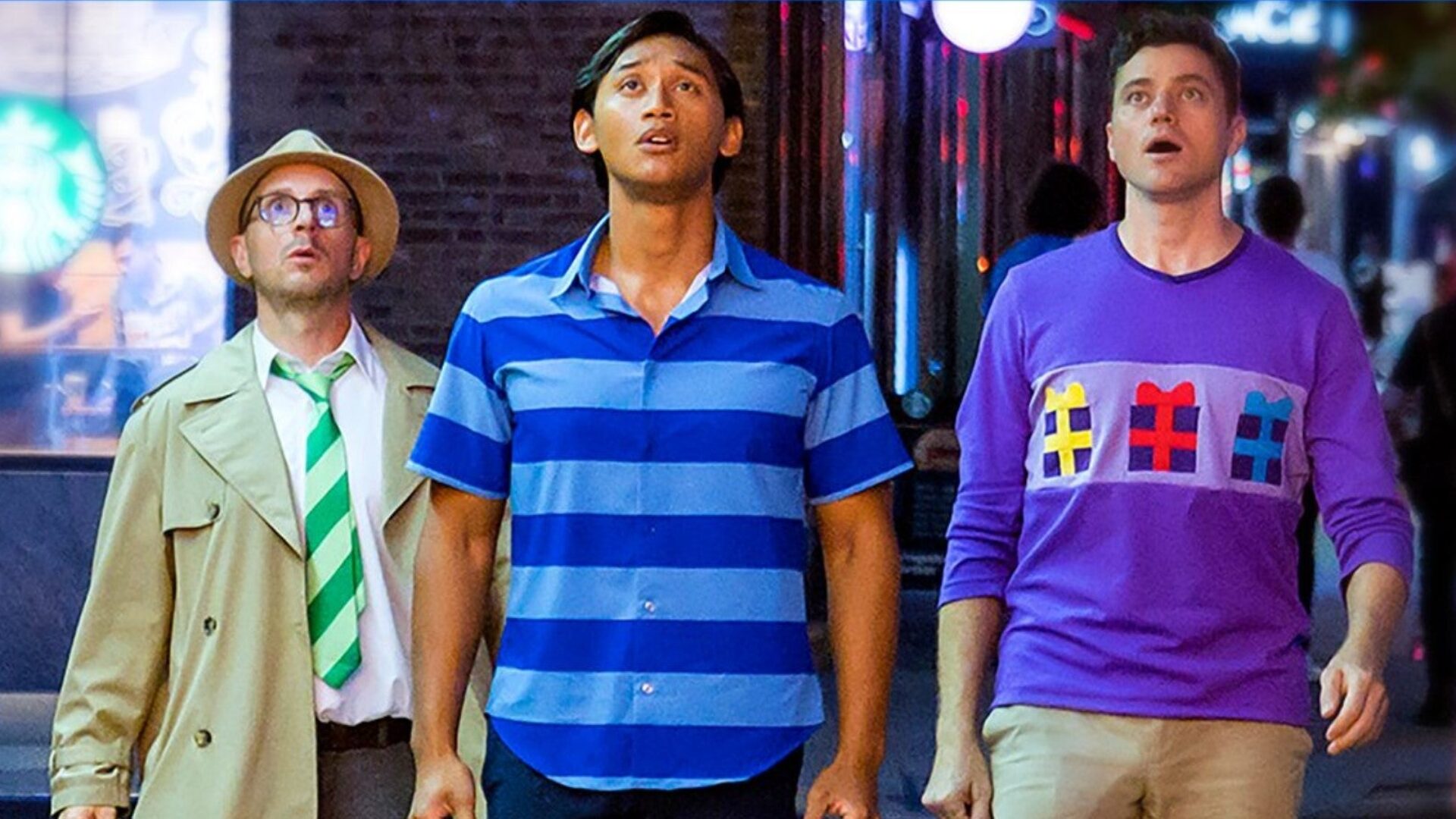 Social Media Reacts To Nostalgic News Of Forthcoming 'Blue's Clues' Movie
Millennial fans are comparing the film to 'Spider Man: No Way Home'
Paramount+ (previously known as ViacomCBS) unveiled a new look at its upcoming 'Blue's Clues' movie, Blue's Big City Adventure, on Twitter this past Tuesday, February 15. The film will follow the animated blue dog and the Nickelodeon series' host Josh (played by Joshua Dela Cruz) as they explore New York City. The two childhood pals will share the silver screen with the show's former hosts, Steve (Steve Burns) and his brother Joe (Donovan Patton).
'Blue's Clues' premiered on Nick Jr. in 1998 as Nickelodeon's designated channel for preschoolers. Burns served as the original host, with Patton taking over the role in 2002, according to Complex. In 2019, Nickelodeon rebooted the show with Blue's Clues & You with Dela Cruz starring as the host.
Across Twitter and TikTok, fans were filled with nostalgia and quick to draw the parallel between this on-screen reunion with Spider-Man: No Way Home starring Gen-Z power couple Tom Holland and Zendaya, according to IGN. In the Marvel film, Tom Holland's Peter Parker is joined in his universe by both Tobey Maguire and Andrew Garfield, two actors who took on the role of Spider-Man in earlier installments.
"Seems like everyone is getting their own NO WAY HOME these days. Paramount+ announced a Blue's Clues movie starring all 3 hosts (Steve, Joe & Josh) coming next year," a Twitter user reacted to the news.
"No Way Home walked so Blue's Clues could run," tweeted another. Another user also likened the upcoming 'Blue's Big City Adventure' film as a preschoolers version of the 2021 Marvel movie.
Spider-Man: No Way Home became the third highest-grossing film in the United States following its 2021 release, according to Entertainment Weekly. Considering the movie's success and the excitement generated from having Holland, Maguire, and Garfield share screen time, it isn't surprising that other popular franchises would choose to adopt the same formula to delight their fans. We'll be waiting for the official release date to travel into our own Blue's Clues metaverse!
Photo Credit: IGN