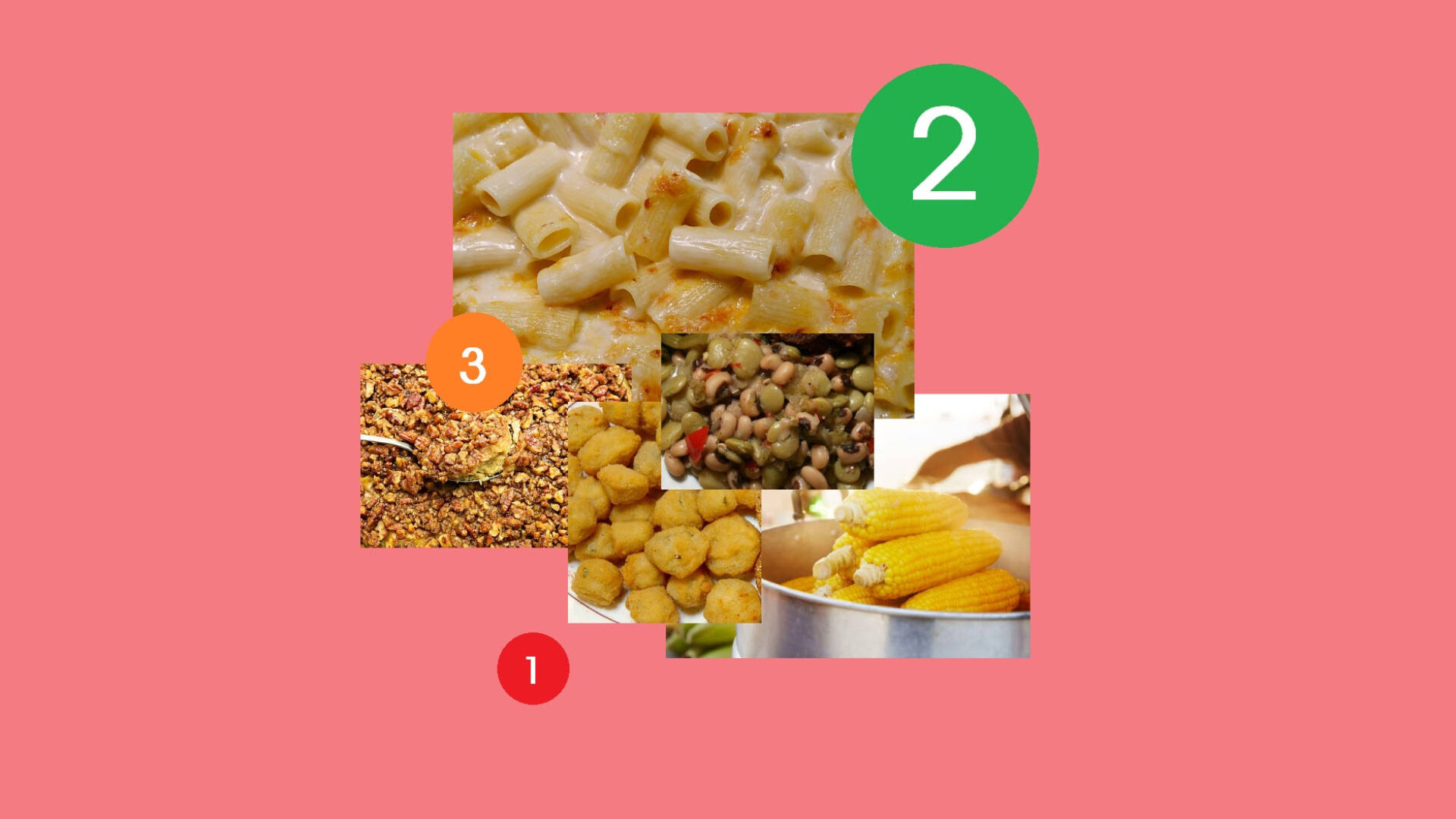 We Ranked Thanksgiving Side Dishes
Can you guess which one topped the list?
Turkey and ham are cool, but everyone knows that the real magic of Thanksgiving lies within the side dishes. There's truly nothing like gleefully skipping over the main dishes and piling your plate up high with greens, yams, and rolls. You probably also know how devastating it is when the sides start to disappear, and you're left scraping the aluminum pan for leftover noodles.
In honor of the upcoming holiday, we ranked our favorite Thanksgiving dishes. Get into our list below.
10. Broccoli Rice Casserole
Broccoli rice casserole is a quick and easy side that includes a veggie and creamy cheese.
9. Black Eyed Peas
Black eyed peas bring good luck on New Year's Day, and they bring joy to your mouth on Thanksgiving. The right amount of seasoning can make this side a meal within itself.
8. Rolls
Honestly, it doesn't matter if your auntie makes rolls from scratch, bakes Pillsbury crescents, or uses Hawaiian rolls, this soft, sweet bread makes the meal better. We're convinced that the lightly toasted tops are kissed by angels.
7. Plantains
Caribbean Thanksgiving is a powerful occasion. Just imagine pans and pans of jerk chicken, oxtails, cabbage, and of course, plantains.
6. Okra
In addition to tasting amazing, okra can also be used for protection spells and also repelling negative energy. Some of that negative energy comes from people who slander the herb.
5. Greens
Writer Britni Danielle asked which greens are the best – turnip or mustard? We're team mustard all the way, what about you?
5. Sweet Potatoes
Here's a little trick. You pack your sweet potatoes, macaroni and cheese, and cornbread side-by-side, so that they touch. So, there's a little cheese on the yams, some bread on the macaroni, and yams on the cornbread. It might sound kind of weird, but it's a flavorful experience. In the words of Future, it's "sensational."
3. Dressing/Stuffing
There's a pretty serious debate happening over the correct way to describe this side. Is it stuffing or is it dressing? Either way, it's bomb.
2. Cornbread
Rolls are the bees knees, but cornbread is undefeated. If you haven't had hot water cornbread, you're missing out.
1. Macaroni And Cheese
Macaroni and cheese is the greatest of all time. Period. It's the perfect side dish – it's filling and it still tastes good a few days later. Yum!