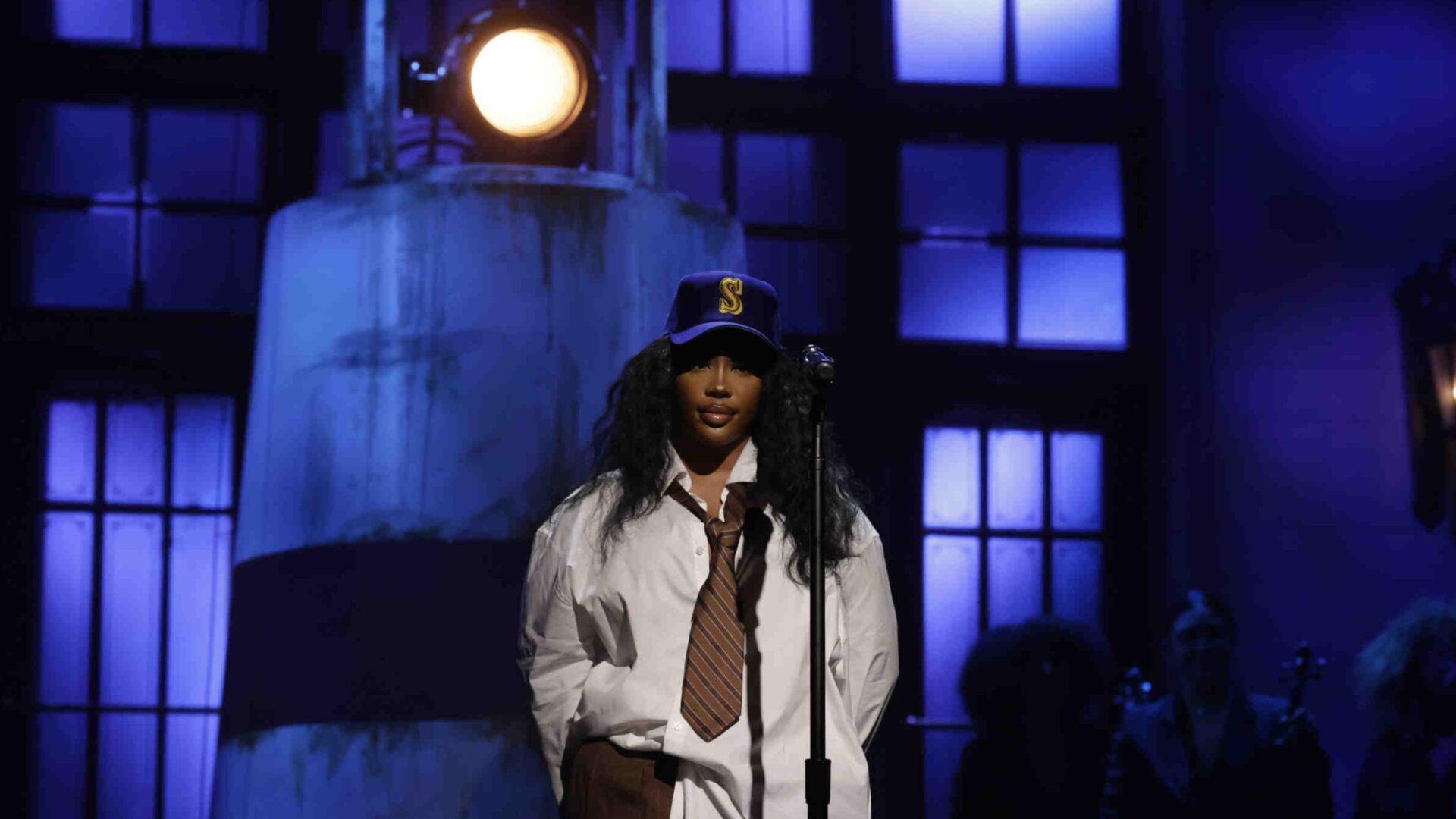 Everything We Know About SZA's New Album
Her sophomore album drops this Friday
SZA dropped some major news on her fans over the weekend: her sophomore album "SOS" will be available Friday, December 9. The rollout began on her birthday, November 8, when she dropped the official teaser for her song "PSA," a fiery visual partnered with savage lyrics, and at the end, she revealed the album title "SOS" in morse code.
Fans began tweeting, and the hype has been at an all-time high. The "Ctrl" singer revealed her album artwork, which is her sitting on a diving board in the middle of the ocean, and yes, that's actually her, and that's a real body of water.
Listeners were soon in a frenzy as they realized the album was finally coming after five years since her debut album, "Ctrl." For many of us, SZA's debut album served as one of the soundtracks to many Gen-Z'ers coming into their own. Now that we've grown up, so has SZA, and it's time to reflect on where many of us 20-somethings are in our lives.
In an interview with PEOPLE magazine, she revealed that this second album would reveal a new layer of her. "It's my first album in five years, so I'm ready to be a different person and step into this new part of my life," she said. "Really exemplify who this character is and get to know myself better while everyone else gets to know me."
She served as the musical guest on the latest episode of "Saturday Night Live" and performed her latest single, "Shirt," which grew major virality on TikTok, and a snippet of her new song, "Blind." After the end of her first performance, she surprised fans, revealing that the album has 23 tracks featuring Don Toliver, Travis Scott, Phoebe Bridgers and Ol' Dirty Bastard. SZA also shared the official album trailer with her fans showcasing what seems to be different elements of herself, getting us ready to see her growth in the past five years, which we're all ready for. 
About Kenyatta: Kenyatta Victoria is an entertainment and culture reporter passionate about music, pop culture, and marginalized stories. She has bylines in publications such as Chicago Reader, INSIDER, Girls United, TransLash Media, and the Chicago Tribune.