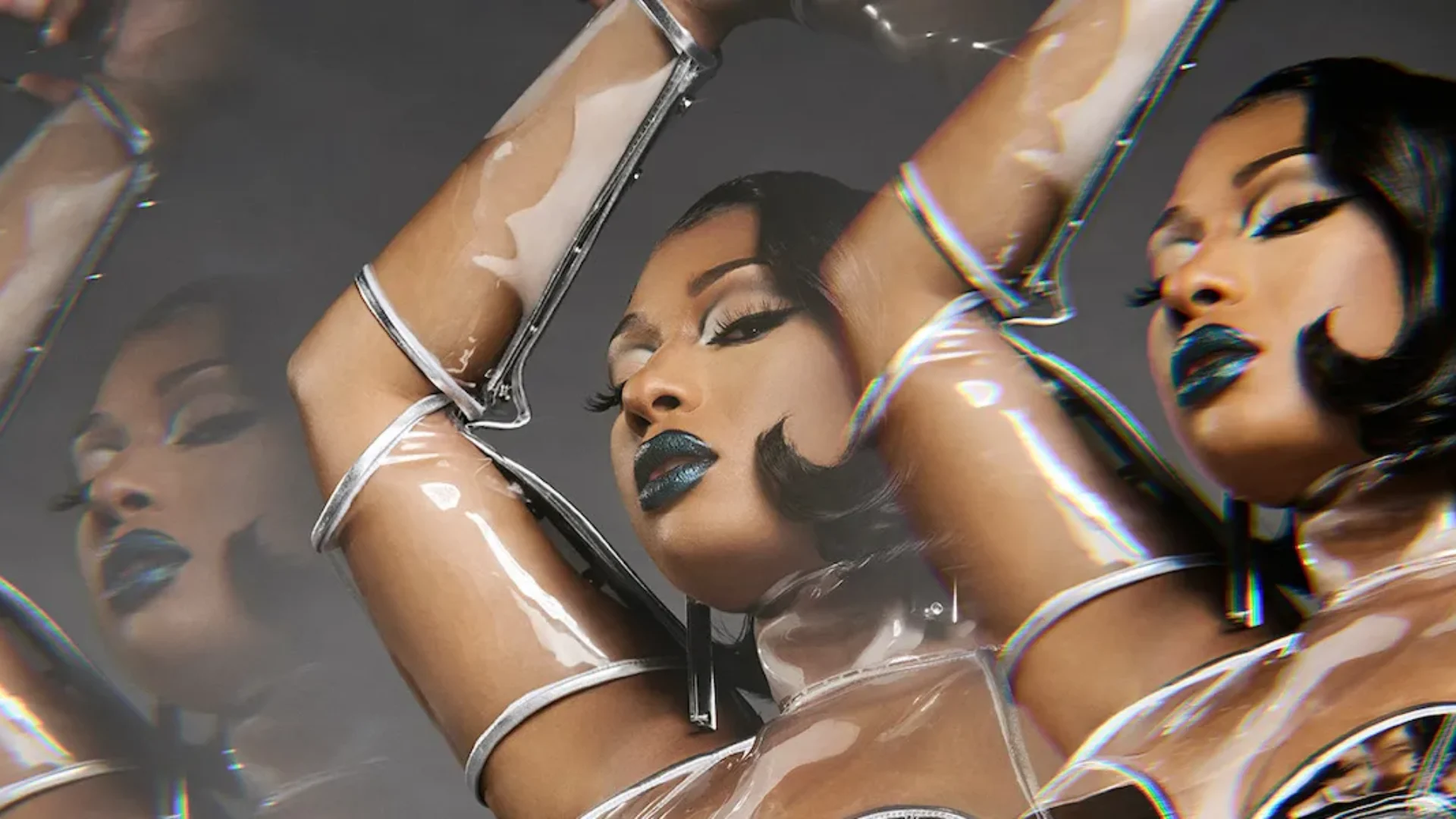 In 'Traumazine,' Megan Thee Stallion Gifts Us With Vulnerability
Here's everything she reveals to us about her life beyond the blinding spotlight.
Megan Thee Stallion doesn't owe us anything — neither vulnerability, humility, nor transparency. At every winding turn in her career, the cruel parasocial entitlement to her trauma has sneered. Yet, in her sophomore album Traumazine, she still offers us unbridled access to her world.
In the robust storytelling of 18 tracks, grief – and the cathartic honesty that comes with confronting it — takes centerstage. There's a sobering admittance of the anguish, remorse and stagnation she wades through each day following the loss of her mother in 2019. Then, there's the rage against the misogynoir that engulfs her in the media coverage of her assault case involving Tory Lanez.
Every polarity woven throughout the anthology thrust listeners along her emotional pendulum while emphatically teaching us that even the deepest sympathy isn't curative for her pain. The fore of the Traumazine isn't solely emotional revelations but the disclosure that a glorified middle finger is her current (and likely final) stance towards the controversy.
In signature Meg fashion, she's curt in her response to the haters with incessant reminders that her magnetism attracts a bevy of money and men. She's still a dominatrix in every way. Her distinct Southern cadence and lyrical prowess ooze out across the long-awaited album. The diversified musicality of her features, however, offers some transformation to her discography: the grizzly Memphis sounds of Key Glock and Pooh Shiesty; R&B musings of Jhene Aiko and Lucky Daye; a gothy-screamo-rap merger with Rico Nasty; Future's f*ck boy energy.
Behind her alter egos of Tina Snow, Suga, and the leader of the Hotties, Traumazine is an exploration of Megan with authenticity in the face of reservations. Below are all the entries into her diaries that she's allowing us to peer through.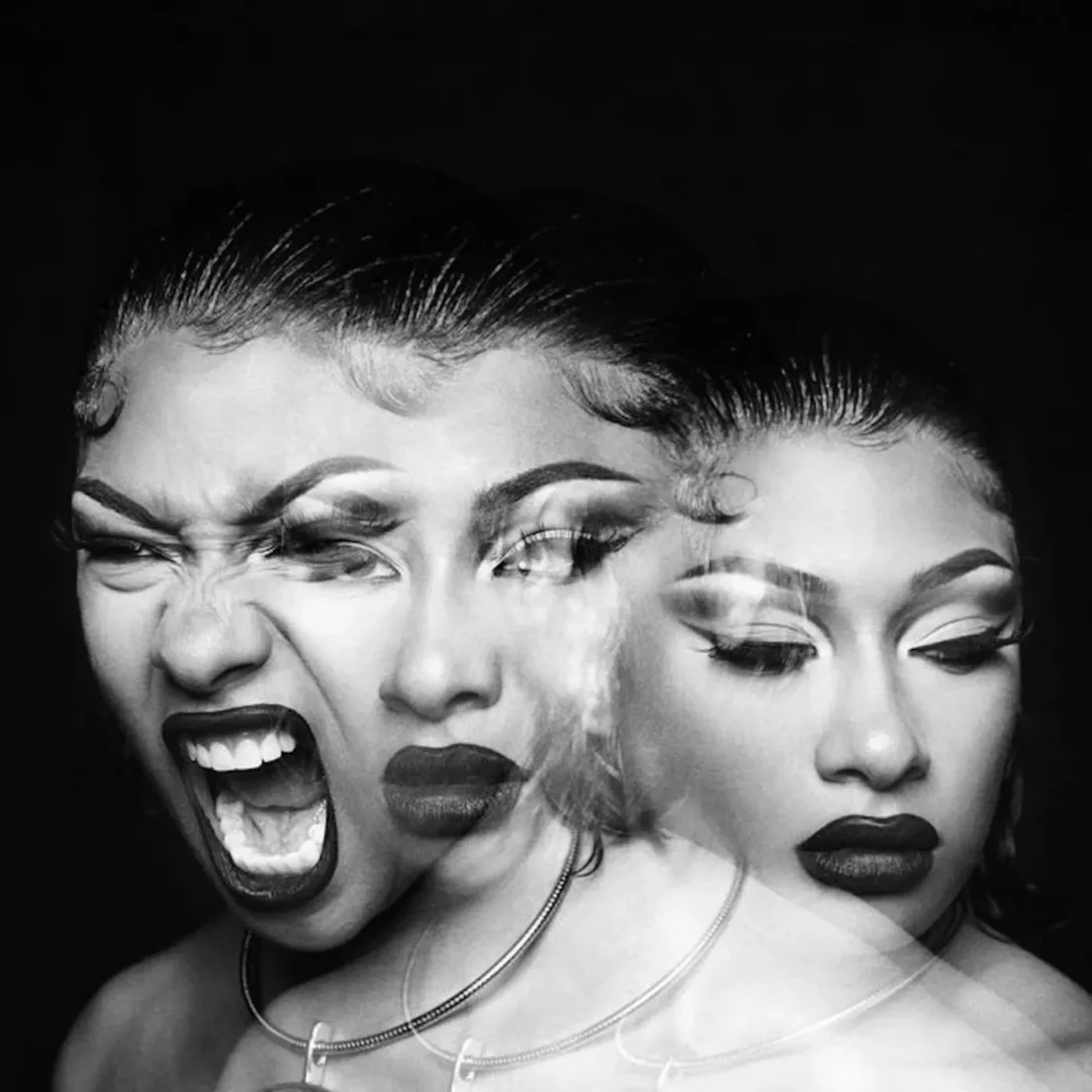 CONFRONTING THE INCIDENT
The album's opener, "NDA," lurches into her assault case with Tory Lanez. Lanez, née Daystar Peterson, was charged in 2020 with shooting the Houston artist in her feet during an altercation. Following the incident, Megan has been accused by social media sites and cultural figures like DJ Akademics of lying. "The next one of you h*es wanna get bold, I'm gone check that / The next one of you blogs wanna tell lies, I'm gone sue you," she spits in a seeming clapback to the media's criticism.
In "Who Me," which features Pooh Shiesty, the 27-year-old also mentions the ongoing case. "Ayy, I feel like Biggie, who shot you? But everybody know who shot me b*tch," she says referencing the cultural amnesia around Lanez's alleged behavior. Furthermore, she pivots from the exhausting nature of the topic to the levity of her materialism — a shift anyone would need throughout such contentious territory. "Now let's stop speaking on the topic, look at this new shit on my wrist."
THE TRADES OF FAME
Every artist grimly departs their honeymoon stage in the industry and must brace the intensity of detractors. For Megan, converting the negativity into fuel is a fair trade. "I ain't finna stop until I make it to the tin-nop / I do all the shit that my haters said I could not," she says in "NDA."
In "Red Wine," she's made peace with the colossal cost of fame: "Happiest when everybody attacking me, keeping these bitches updating their statuses /That's just the price of being a bad bitch." And in a message to the heart-rending betrayal of old friends, she quips, "So many dividends could never be average, how could I lose a friend if I never had them." Her recent cover story with Rolling Stone unveiled her feelings toward her former best friend Kelsey Harris, claiming that Harris who witnessed the shooting went to meet with Lanez just two days later.
Weathering every storm also means acclimating to the calcified demeanor it leaves behind. "I'm doing being nice and when it comes to cutting people off I don't think twice" is the frank declaration of the fittingly-titled track "Not Nice." She continues, "I kept it real, shit I kept it too G, and after all I did for b*tches this is what you do to me."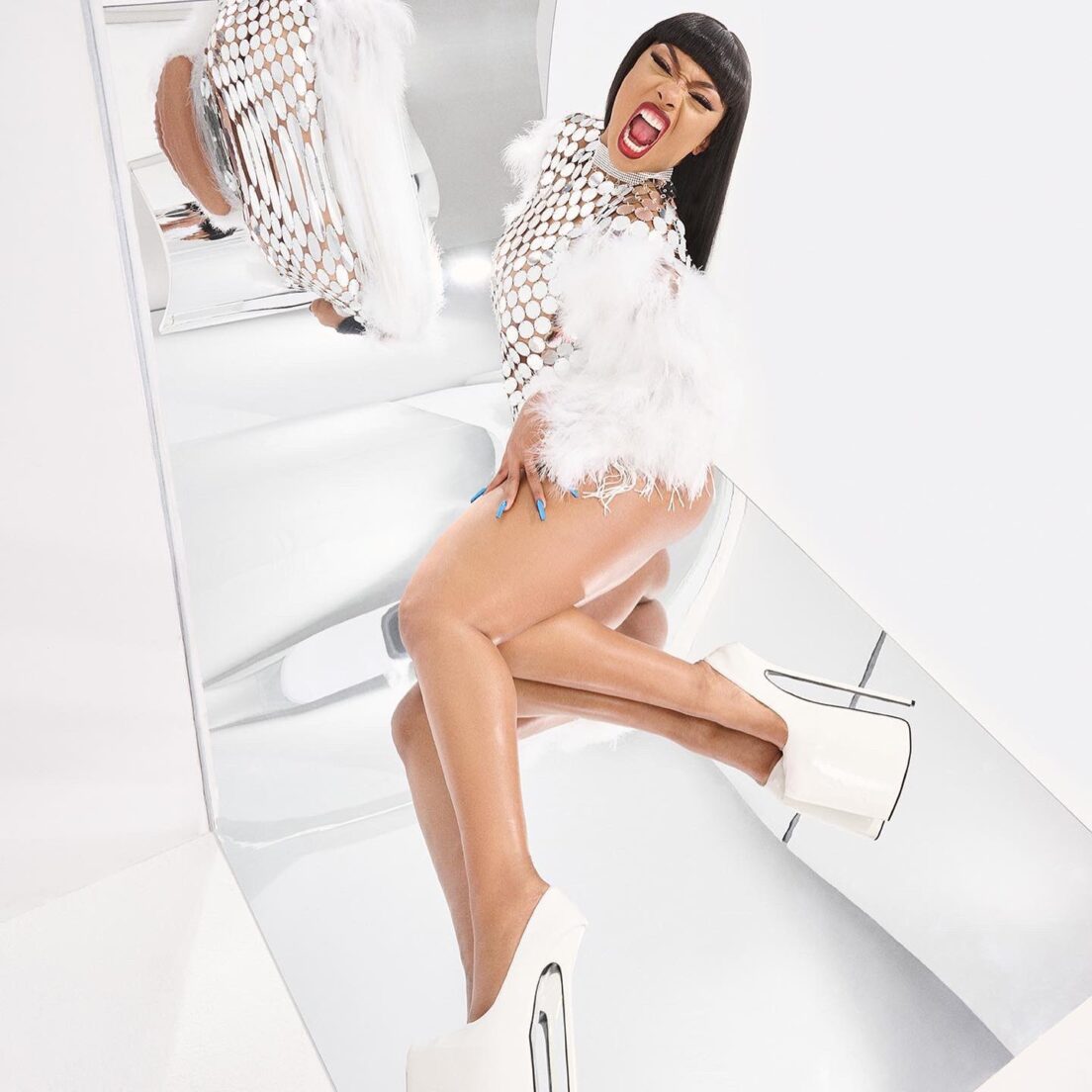 MISOGYNOIR
Black female rappers exist in an embattled industry that has yet to reckon with its storied record of misogynoir. As news of the alleged assault filled headlines, remarks riddled with transphobia and sadistic memes filled timelines. The callous conversations across social media further catalyzed the discourse that Black women with unpalatable features in the lens of white America are subject to disproportionate rates of violence and disregard. "I guess my skin not light enough and my dialect not white enough / well maybe I'm not shaped the way that make these niggas give a fuck," she vehemently raps in "Not Nice."
ANXIETY
"Anxiety," the arguably album-defining song, is a confession that she's a "bad b*tch" with equally "bad anxiety." It's earnest in its approach to the complexities of mental health (isolation, mystification, and invalidation of emotions). "Issues with nobody I can talk to about it / They keep saying I should get help, but I don't even know what I need," she says. Referencing her screams to the void, she continues, "They keep saying speak your truth but at the same time they don't believe me." In one verse, she figments finding camaraderie among Marilyn Monroe, Britney Spears, and Whitney Houston – all of who have experienced their lives tethered to the media's exploitative nature.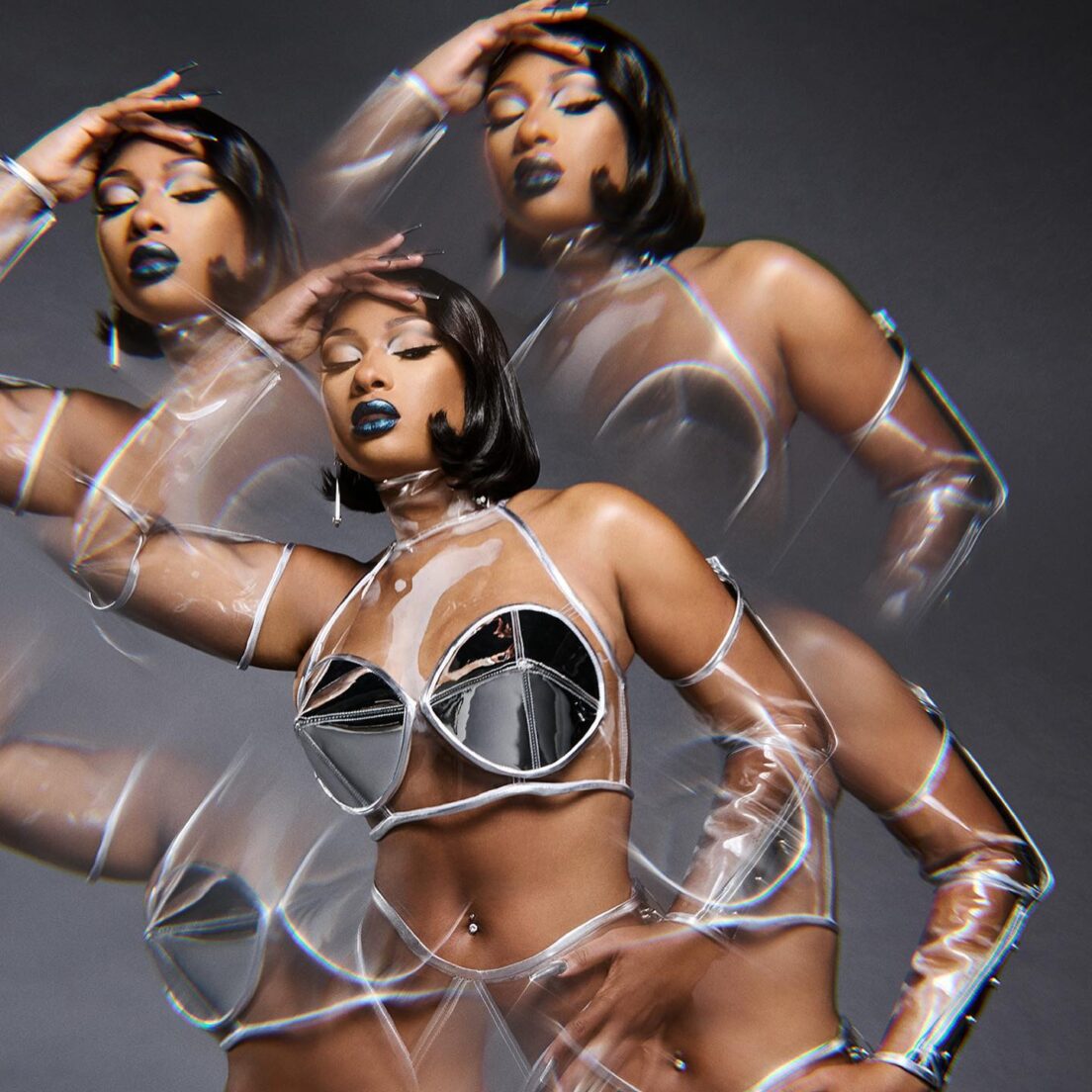 GRIEF
"If I could write a letter to heaven, I would tell my mama that I should've been listening / and I would tell her sorry that I really been wilding and ask her to forgive me cause I really been trying" is her pivotal moment in "Anxiety." The woes of the verse are tense, yet a brutally honest yearn for forgiveness beyond the physical realm.
While the album thematically weaves through betrayal, with "Flip Flop," she illuminates how the absence of her mother's comfort exacerbates it all. "Behind this smile, I'm fighting these tears cause a b*tch be sad as f*ck / Since my mama died in 2019, I don't know who I can trust," she says. Her mother's passing leaves behind a linger contemplation if her meritorious career is even commendable. "I don't know why they want me to fail, I don't know why they hate me so much / I keep racking up all of these wins and still feel like I'm not doing enough."
OWNERSHIP & AFFIRMATION
Tempo-driven by the piano track in "Gift & A Curse," she spits, ""My motherfuckin' body, my choice/ Ain't no lil d*ck takin' my voice." Both a shot to the recent overturn of Roe v. Wade and the criticisms around her provocative ownership of her body, Megan is always amped to recognize the autonomy she wields over her body.
Anthems that evoke sensorial pleasure of being "that girl" are nothing new either. "I'm her, her, her, her, her, her, her, her," Megan repeats in the chorus of her techno-slash-house music inspired record "Her." It lands as a morning affirmation in the mirror and statement that despite everything there's no stopping her as she exclaims, "They don't need eyes to see when you're next to me, I'm a superstar."
About Mia: Mia Uzzell is a culture documentarian covering Black womanhood with bylines in Glamour, Teen Vogue, Grazia USA, and more. You can keep up with her discourse surrounding the intersection of race and gender on Instagram @originalmiadiamond