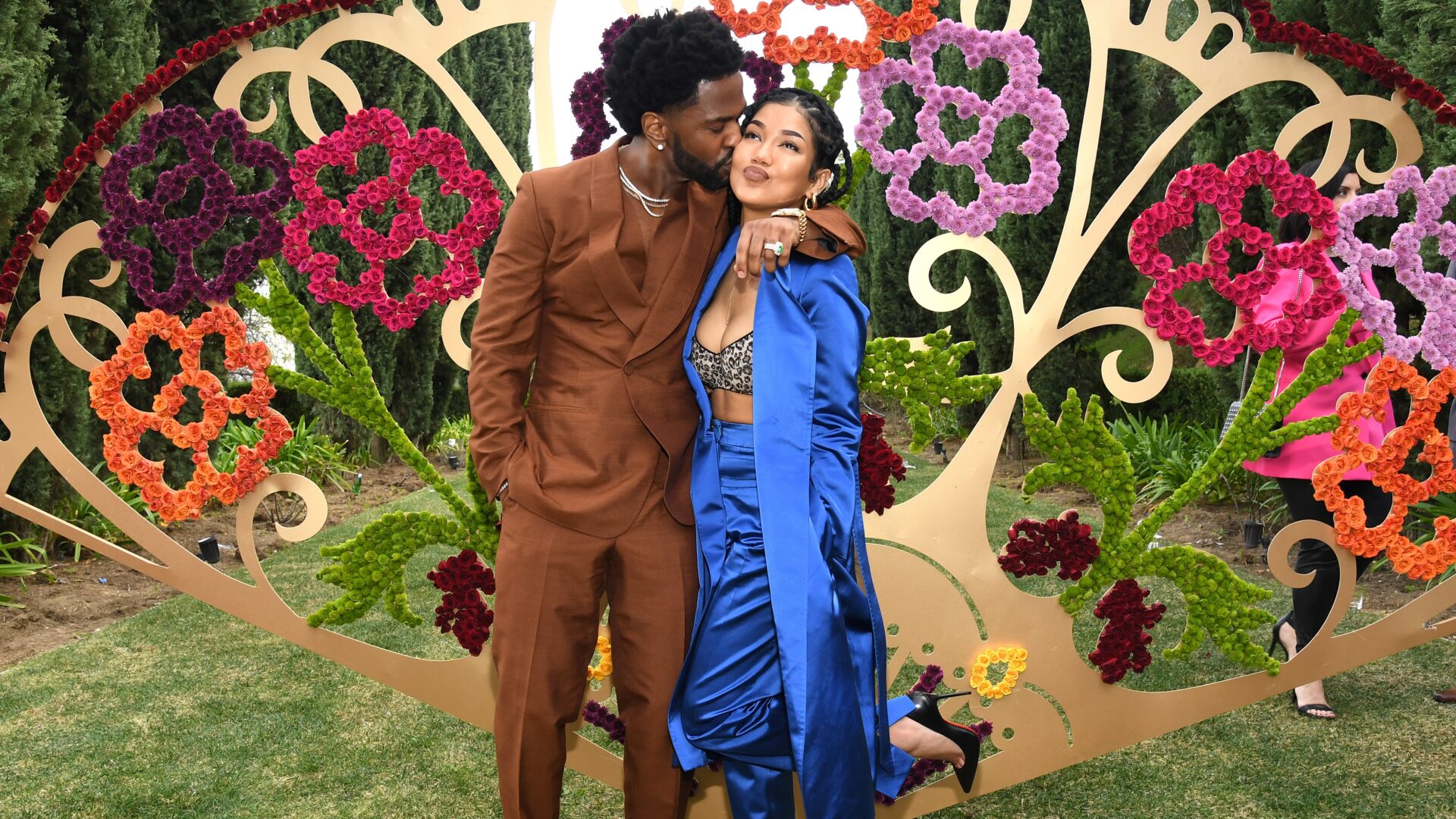 Déjà Vu: A Look Back At Big Sean And Jhené Aiko's Relationship
The two are now expecting their first baby together – their greatest collaboration yet!
While many fans were anticipating the making of another TWENTY88, they're actually going to soon get another collab from Big Sean and Jhené Aiko: a baby! Though in 2020 Sean said a TWENTY88 part-two was coming, fans will be able to truly see the growth of the "Harder Than My Demons" rapper and "Happiness Over Everything" singer.
Starting out simply as friends and musical collaborators, fans of both artists foresaw the two one day becoming much more than colleagues. From "Beware" and "I Know," to "Body Language" and "None of Your Concern," the two have quite the history together and it goes beyond their music, as they'll soon be the parents of a bouncing baby that is likely to have musical talent coming to them, without a doubt. Keep scrolling to journey through the TWENTY88 couple's relationship over the years.
"I Know": I know you've been goin' through some things, wanna get away, baby, let me be your vacation
While many relationships begin with the two as just friends, this was something Aiko has admitted she's not used to. "I'm the type of girl that if they're like, "You wanna be my girlfriend?" I'm like, "Yes." It's just like, "Okay, we're together we've known each other for a week and now we're exclusive and serious," said Aiko in a 2017 interview with Billboard. When the two met in 2012 at producer No I.D.'s studio, they later collaborated on Big Sean's "Beware" and "I'm Gonna Be" in the same year. Still, the two remained friends as Jhené was in a relationship when they met, and Sean was in a relationship after Jhené's relationship ended.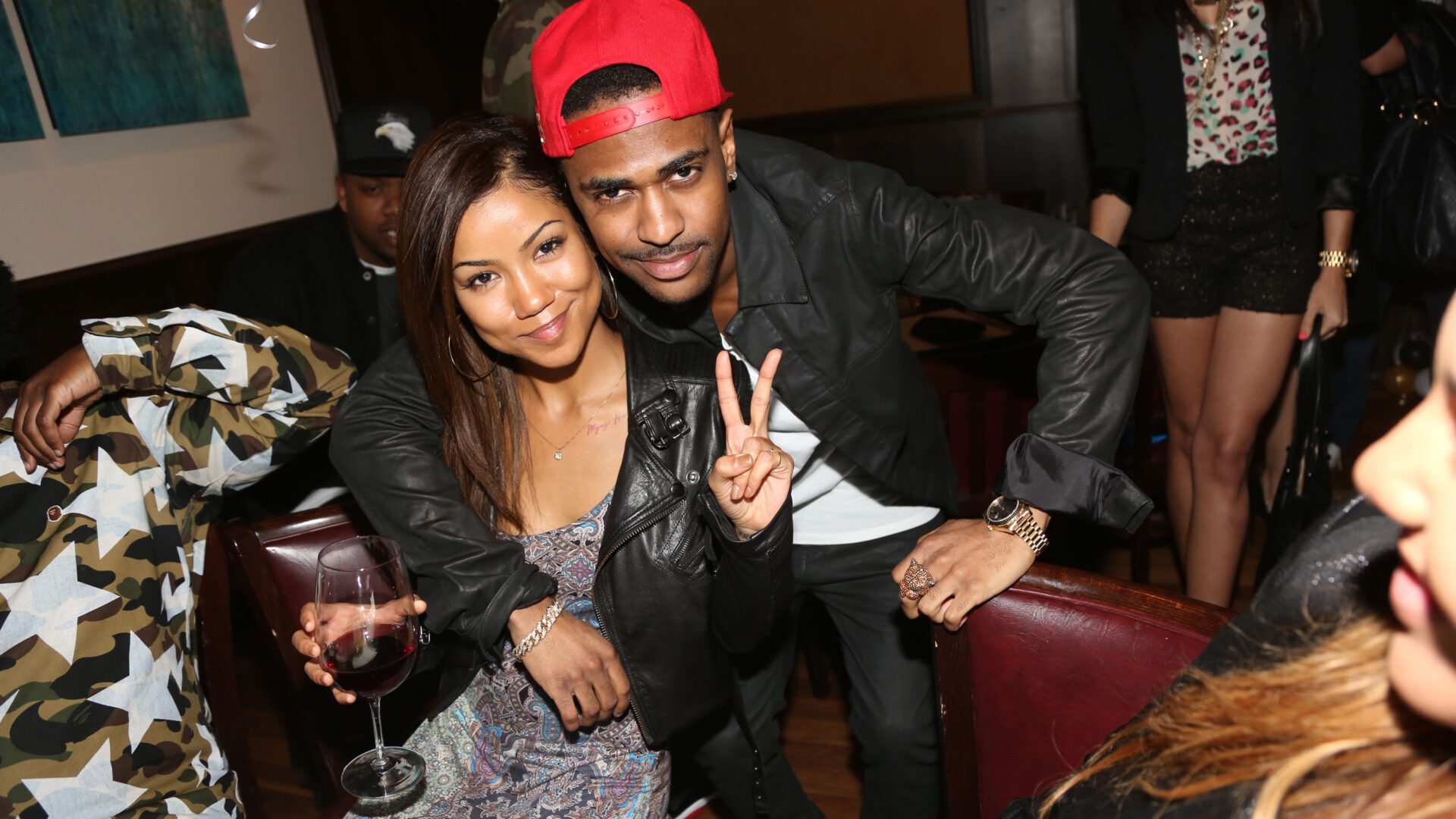 BEVERLY HILLS, CA – MARCH 25: (L-R) Jhene Aiko and Big Sean attend Remy Martin V Celebrates Big Sean's 25th Birthday Dinner at Wolfgang's Steakhouse on March 25, 2013 in Beverly Hills, California. (Photo by Johnny Nunez/WireImage)
"London Bridge": I heard everything must come to an end / Well hopefully the end ain't near / Or for that matter even clear / The only thing that matters is right here.
As 2016 was a big year for what would soon be known as the inseparable Big Sean and Jhené Aiko, it kicked off with a collaborative EP entitled TWENTY88, which peaked at number five on the Billboard 200. The duo first began softly promoting the album on social media by changing their profile pictures to match the @twenty88 Twitter page, and album cover; and both changing their bios to "1/2 of Twenty88."
Within the week, the album dropped and fans quickly caught onto the duo's chemistry on the album cover, on the songs and subsequently in the music videos. "Jhené is more than just a friend," he said. "I don't know how else to describe it — me and her are just cool like that. I love her and I know she loves me," said the "I Do It" rapper. At the time, Aiko was still legally married to producer Dot da Genius, but they were separated and filed for divorce later that year.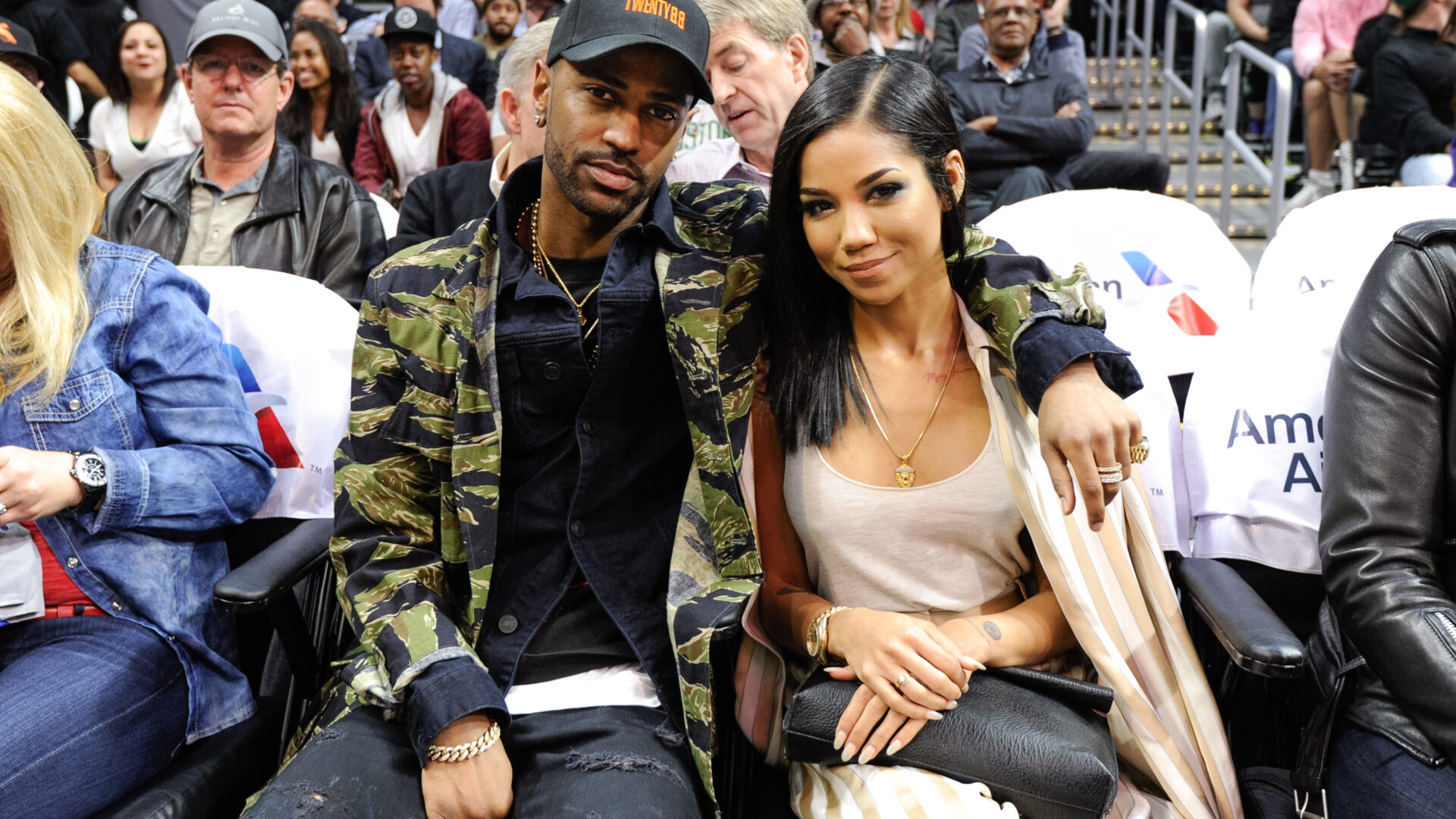 LOS ANGELES, CA – MARCH 28: Big Sean (L) and Jhene Aiko attend a basketball game between the Boston Celtics and the Los Angeles Clippers at Staples Center on March 28, 2016 in Los Angeles, California. (Photo by Noel Vasquez/GC Images)
"While We're Young": We should just do whatever we want / And tell everyone that we fell in love with each other / Oh that we found the one in one another.
After the two kissed onstage at the Power 105.1 Powerhouse Festival in 2016, the internet was buzzing about if they were truly a couple. Rumors were confirmed later that year when they were seen holding hands courtside at a Lakers game. After spending much time together through music and friendly interactions, the two became one, nearly four years after initially connecting. "It just came to a point where it was like, 'I'm single, you're single, we love each other.' We actually already loved each other as people and then it was like, 'Okay, let's just, you know, be together,'" said Aiko to Billboard.
A week after finalizing her divorce in 2017, Aiko broke the internet after she shared her new tattoo – a photo of Sean's face – which she got it covered up a year later. As a self-proclaimed hopeless romantic, Aiko professed her love for the rapper in a Billboard interview while referencing and singing Erykah Badu's Love of my Life. Sean has also been open about his similar sentiments about Aiko, saying that he's had people in circle, "but they wasn't in my corner," he said in an Instagram post of him and the singer, together.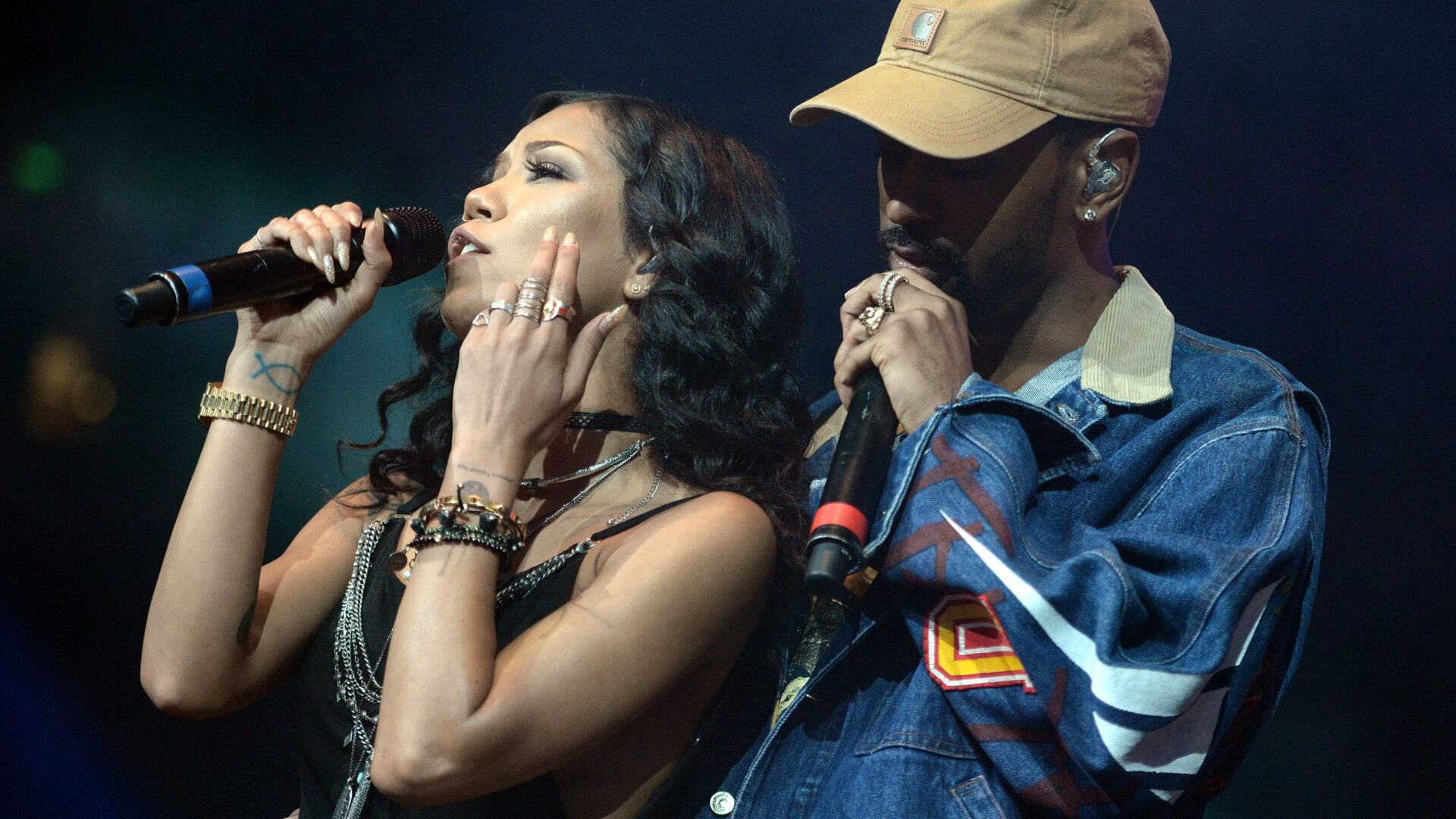 ANAHEIM, CA – JUNE 03: (L-R) Rappers Jhene Aiko and Big Sean perform onstage at the Power 106 Powerhouse show at Honda Center on June 3, 2016 in Anaheim, California. (Photo by Scott Dudelson/FilmMagic)
"Single Again": Told 'em we'll be better off friends / Maybe I should just focus on me.
After much silence from the duo and Aiko's tattoo cover-up, fans speculated that the two had split. Though there was no true confirmation, songs from both artists pretty much answered any lingering questions about their relationship status. With Sean's "Single Again," – which Jhené sang vocals for – and Aiko's "Triggered," it seemed like the two had called it quits. Confusion did surface, though, when Jhené tweeted a link to "Single Again," and Sean replied, thanking her and expressing his love toward her.
"I appreciate you supporting me on this one and I want to just say I love you unconditionally…" tweeted the rapper, who didn't feel as affectionate when he heard Aiko's post-break up song. "He was just like, 'Wow, I'm not your friend,'" she said in an ESSENCE interview about his reaction to the song. "I was like, 'Well, I was feeling that in the moment. This is just a song.'"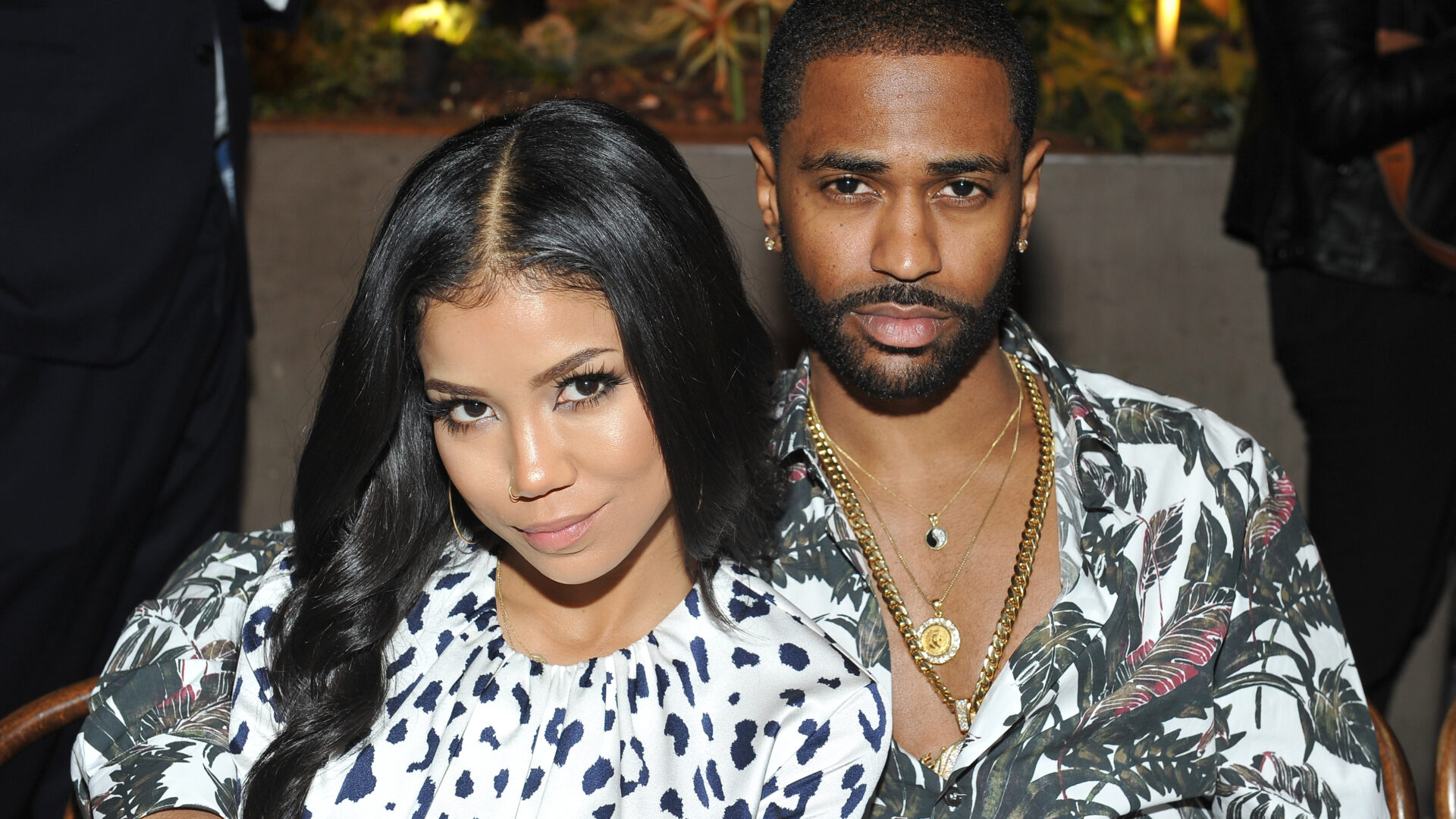 WEST HOLLYWOOD, CA – MARCH 14: Jhene Aiko (L) and Big Sean at the Power Stylists Dinner, hosted by The Hollywood Reporter and Jimmy Choo, on March 14, 2017 in West Hollywood, California. (Photo by Donato Sardella/Getty Images for The Hollywood Reporter)
"None of Your Concern": Seems like I needed you more than I needed myself / Just like I always felt like cheating on you would be cheating myself.
After collaborating on "None of Your Concern," in late 2019, rumors once again spread about a potential reconciliation, but the two never confirmed or denied making amends. They were continually seen together, though. Around that time, Aiko turned off commenting under her Instagram posts. "The internet has made everyone aware of their opinion. As many people as there are in the world, that's how many opinions there are," she explained to ESSENCE. "If you let that many opinions affect your own opinion, and your own way of looking at things, you're going to be so confused."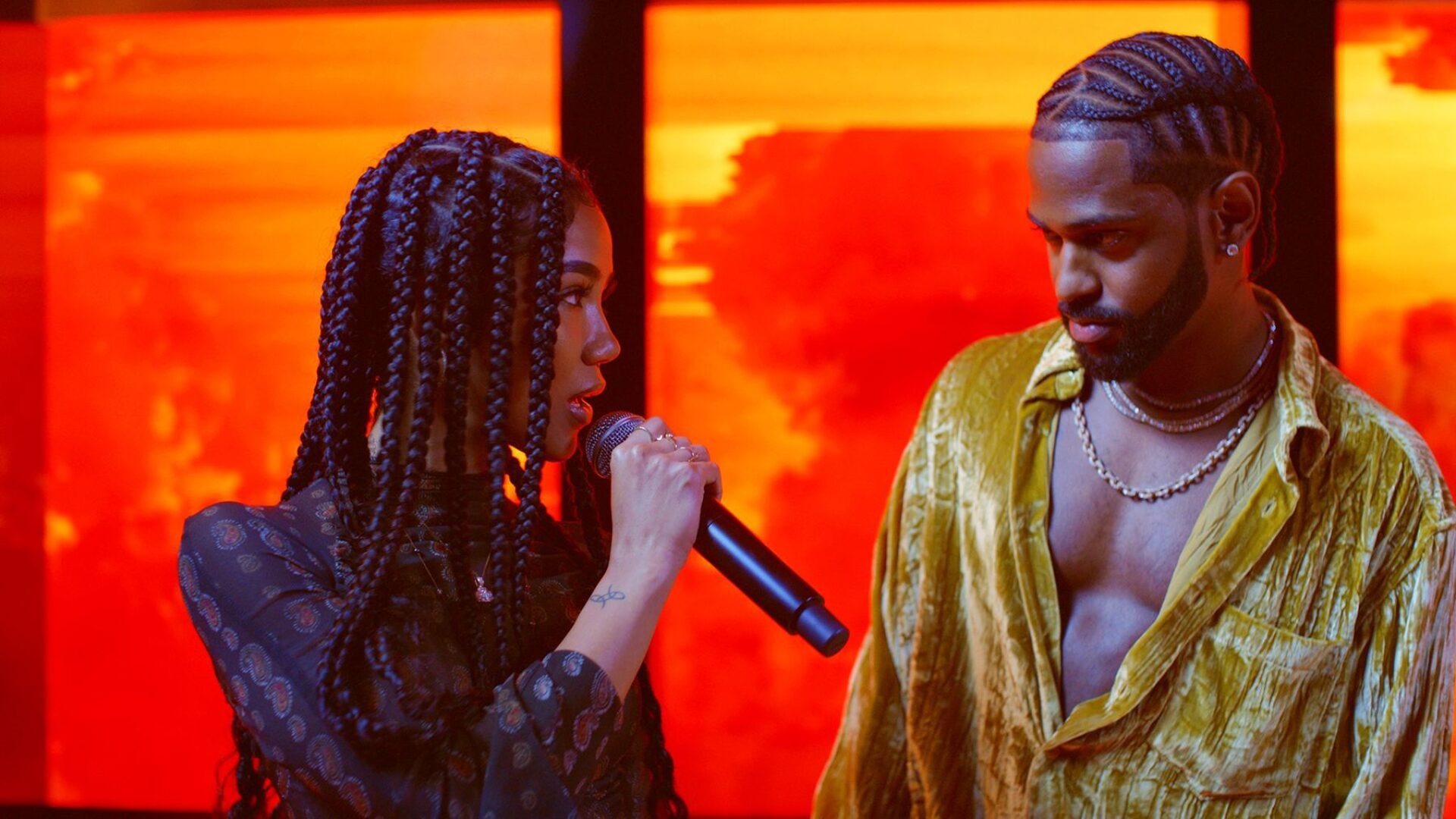 UNSPECIFIED – UNSPECIFIED: In this screengrab released on October 27, (L-R) Jhené Aiko and Big Sean perform for the BET Hip Hop Awards 2020. (Photo by 2020HHA/Getty Images via Getty Images)
"New Balance": You are what I was made for / Yes, I am for sure / Most of all, I just wanna mean the most to you / Most of all, baby, I'm just tryna grow with you.
After pictures circulated of Aiko with what appeared to be a baby bump, rumors of a potential pregnancy circulated. Both Aiko and Sean confirmed their expectant bundle of joy via Instagram, early last month. "Can't wait to be a dad," posted the rapper on his Instagram story. Aiko posted a childhood photo of herself, ironically holding her stomach. The two were on stage together at Lollapalooza – their first on-stage appearance together since the announcement.
"Best part of today was seeing our baby in Momma's belly and you all showing so much love on stage," Sean tweeted. "It took my whole life to get on this Lolla stage, our baby on there at 24 weeks in the womb, thank you for this feeling!" The next day, the couple graced the Mo Pop stage in the soon-to-be dad's hometown – Detroit, where they performed "Beware" and "I Know." Talk about a full circle moment, right?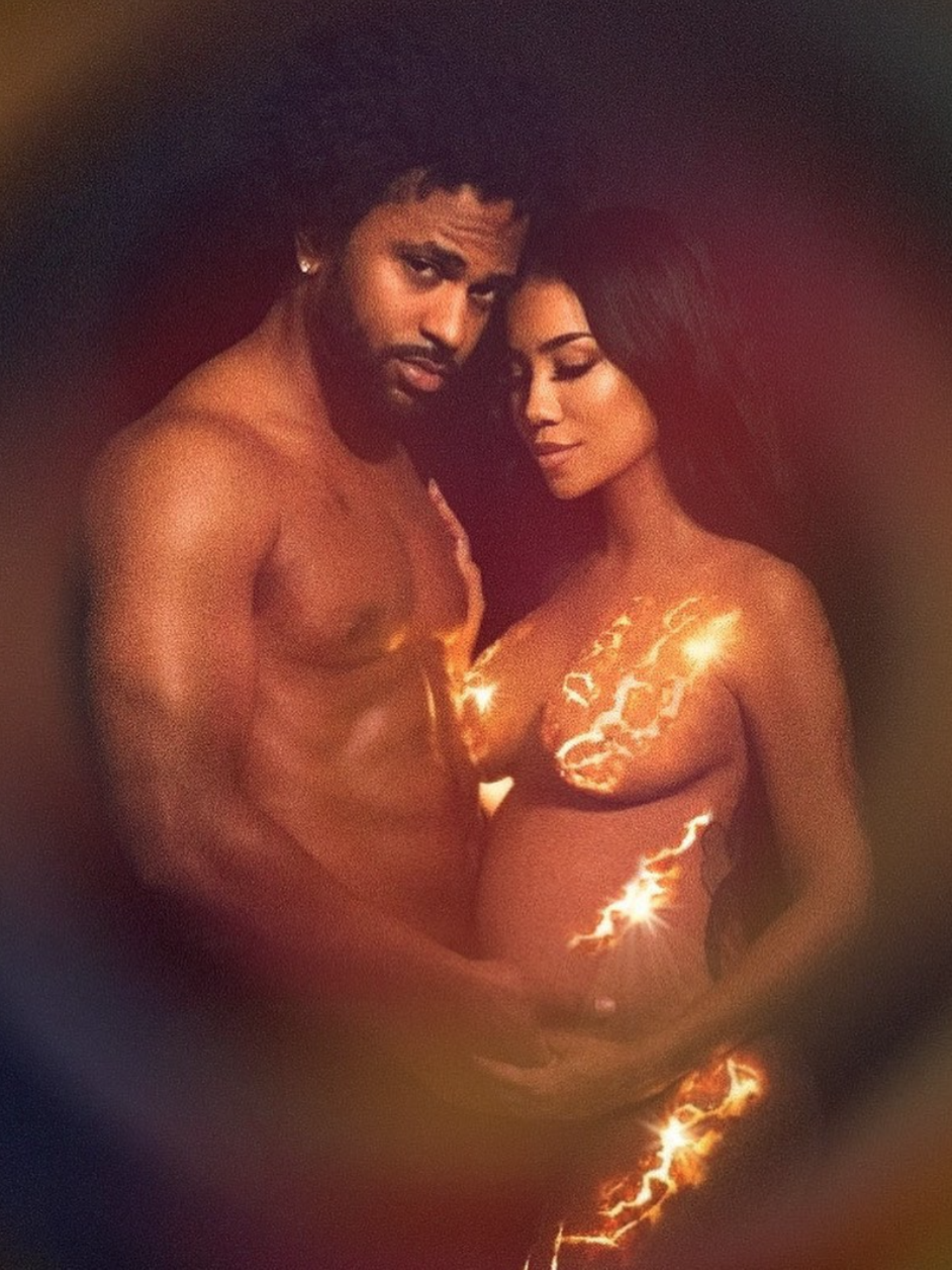 We wish the couple nothing but the best as we anticipate the arrival of their new bundle of joy in less than 16 weeks!
Featured Image: LOS ANGELES, CALIFORNIA – JANUARY 25: (L-R) Big Sean and Jhené Aiko attend 2020 Roc Nation THE BRUNCH on January 25, 2020 in Los Angeles, California. (Photo by Kevin Mazur/Getty Images for Roc Nation)