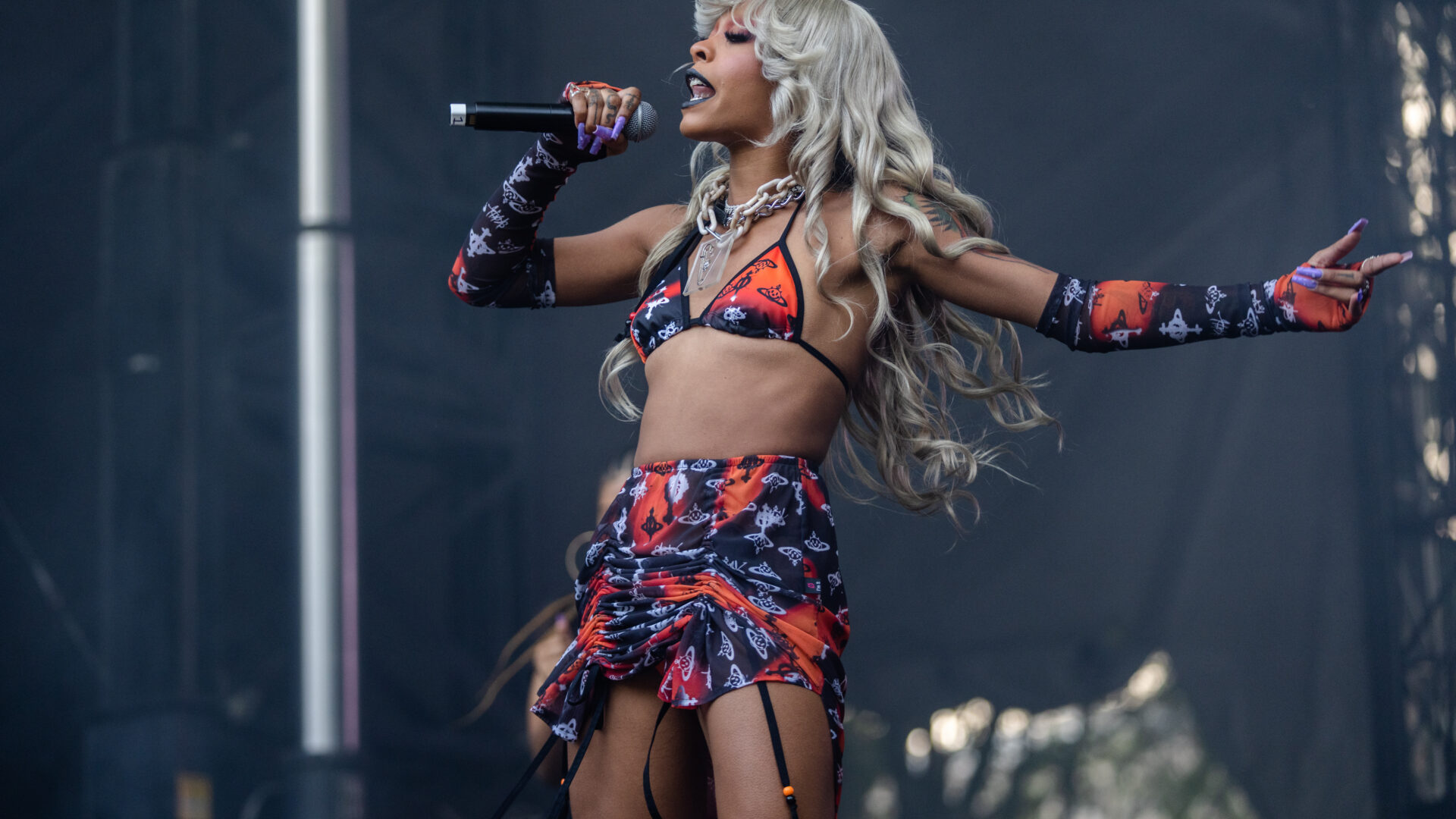 Rico Nasty Deserves More Respect
On Saturday, November 13, the rapper was booed and had a bottle thrown at her as she performed.
Rico Nasty has had enough. On Saturday, November 13, the "OHFR?" rapper was booed and had a bottle thrown at her as she performed onstage. She is the opening act for Playboi Carti as a part of his King Vamp tour, one of her longest string of shows as a supporting artist since 2019. "Who the f— was it?," she shouted before getting off of the stage and going into the crowd. It isn't the first time that Rico Nasty had to deal with similar behavior while performing on the tour.
Rico, 24, also was booed during her set in Los Angeles last week. The rapper took to Twitter to express her anger at how the crowd treated her. "Anti black a– crowd. Weak a– little boys wit blonde p—-. Ugh. Get me out of here," she wrote.
Both Playboi Carti and Rico Nasty's music find inspiration in emo and punk music. With aligning interests, it's clear why she would have been chosen to open for Playboi Carti on tour.
Online, fans quickly started criticizing the crowd for being sexist and racist. "It's so f—-d up how these disrespectful teenage boys are treating her," one fan wrote. "She deserves so much better like f— all of them bruh."
Online, producer Metro Boomin publicly defended Rico Nasty by writing "Protect Rico Nasty at all costs" and following up with "We must ALWAYS protect our queens" on Twitter.
In music, particularly hip-hop, Black women are routinely treated poorly by fans and those within the industry alike. Chicago's Noname has been vocal about her shows being sullied by white fans who refuse to stop saying the N-word during her concerts—even when she performed a version of one of her songs without it. Another example is Megan Thee Stallion being asked inappropriate interview questions about her body and hair, which she also spoke up against. Though the number of women in rap who are chart-toppers appears to have increased, the misogynoir remains.
Read more about Rico Nasty and her sound here.
Playboi Carti's King Vamp tour will be ending in December with dates in New York, Philadelphia, Detroit and more still set to take place. We hope Rico Nasty's remaining sets are responded to with respect.
Additional reporting by Brooklyn White.
Photo credit: Josh Brasted/FilmMagic