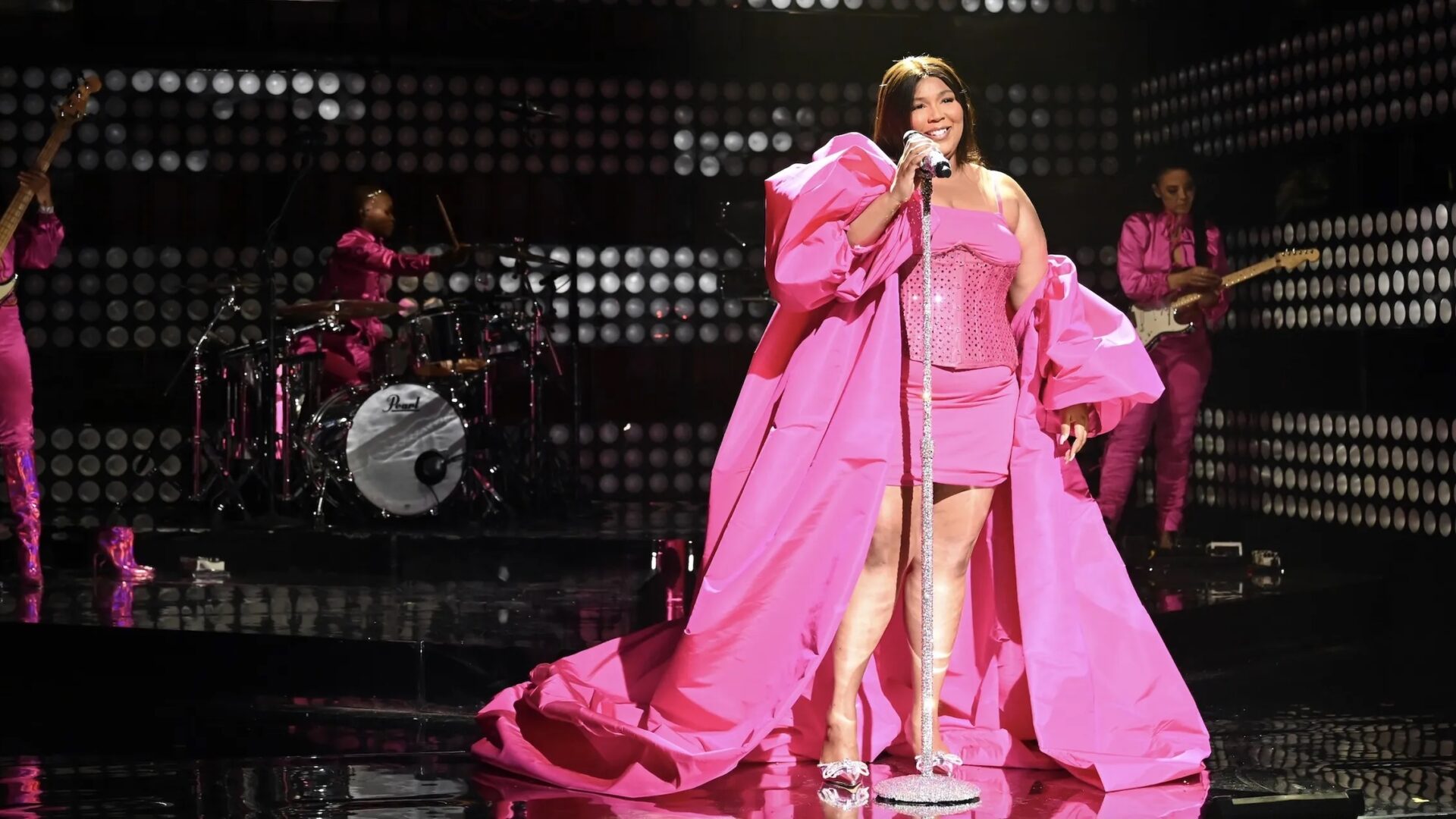 Here's How Lizzo Made History On 'Saturday Night Live'
For the most-recent episode, she appeared as the show's host.
On April 16, the singer and entrepreneur Lizzo hosted Saturday Night Live, where she also served as the show's musical guest.
"Ladies and gentlemen … me," Lizzo announced before performing her latest single "About Damn Time." She is the first female host to introduce herself as the musical guest on Saturday Night Live.
Before her, Chance the Rapper also served as both host and musical guest in 2019, according to the Huffington Post. Lizzo initially thought she was the first before rectifying her mistake. "Whoops lol they told me I was the first," she tweeted. "First woman then haha it's all good!"
"About Damn Time" is Lizzo's first song release since dropping "Rumors," featuring Cardi B, in August 2021. The track borrows Van McCoy's "The Hustle" flute solo and hails from the performer's upcoming fourth album, "Special," which will come out on July 15. "Have you been feeling stressed? Have you also been feeling sexy? Well I got the remedy for you," Lizzo wrote in an Instagram caption. "I put my whole Lizussy in this one!… ABOUT DAMN TIME IS OUT NOW!"
During her SNL appearance, the three-time Grammy Award-winner also performed "Special," an unreleased song from her upcoming album. Lizzo's mother, Shari Johnson-Jefferson, who introduced her. "Having my mom introduce me was a risk cus she's such a diva she coulda sang the song herself," she jokingly wrote on Instagram. "Love you mommy."
Watch Lizzo play "Special" for her mom, here.
Online, fans marveled at Lizzo's performance on Saturday Night Live. "Last night's entire episode of SNL was lovely (no notes!) which I haven't said in a long time cause sometimes it's hit or miss but when you have Lizzo running the show, the writers have no choice but to make it iconic," tweeted one user. "Ok but can Lizzo be on SNL all the time? I swear that was the best episode all season," tweeted another fan.
Watch Lizzo's performance of "About Damn Time" below: