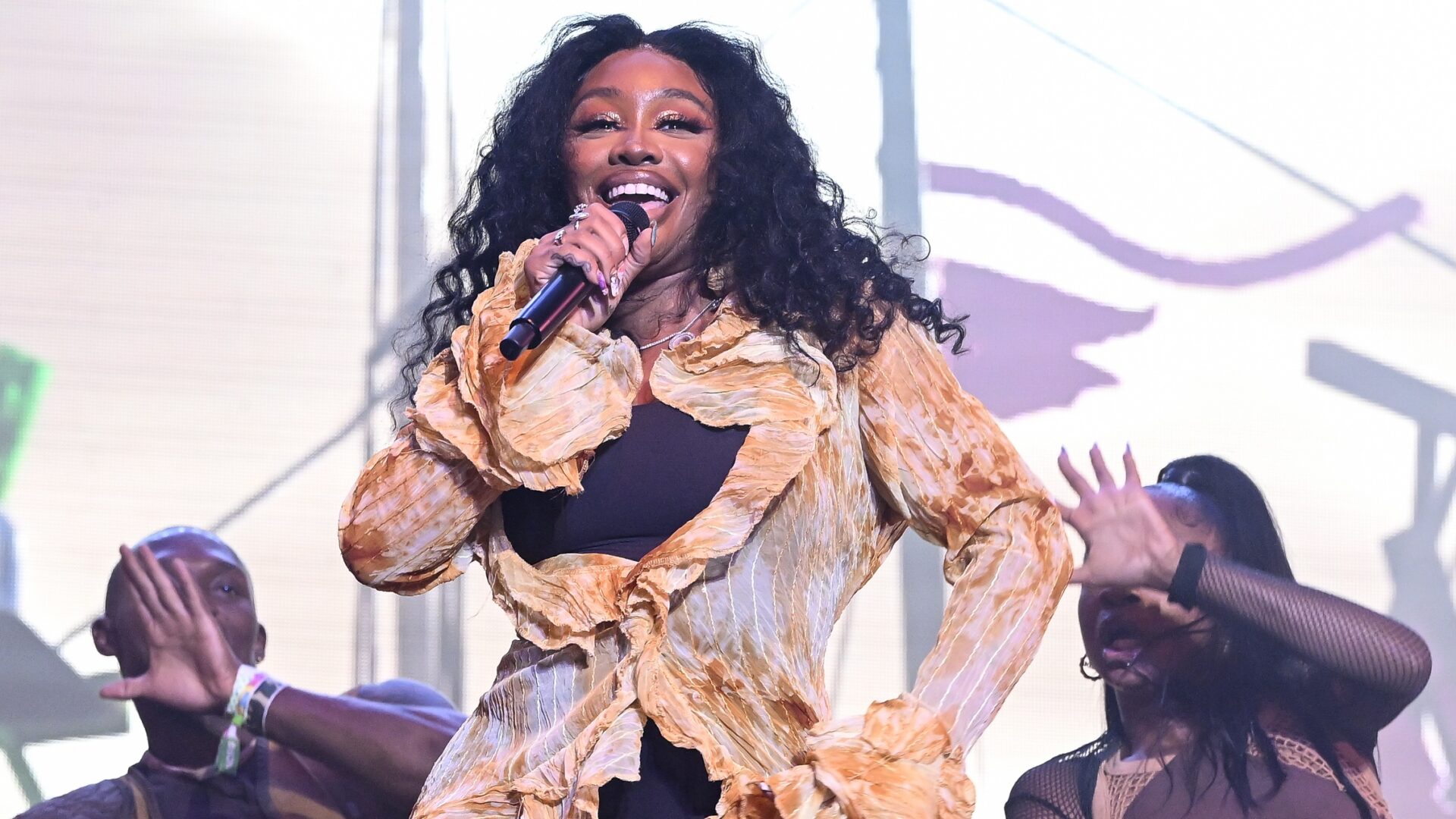 Happy Birthday, SZA! The Ultimate Playlist Complete With SZA's Top Hits!
Our favorite lover girl turns 33 today.
There's very few artists whose album anniversaries are revered as arbitrary measures of time to reflect on how their music has transmuted us — let alone their debut album. But, every year in June, we look to SZA's CTRL as a gilded souvenir from our past lives. The 2017 album not only introduced us to SZA's salient confrontation with diminished self-esteem, desolation, and futile romantic prowess but to our own fragility.
In her lyricism, we've all sorted out the muddled experiences of young Black womanhood without any humiliation. As Kristen Jere for Refinery 29 wrote, "The album embraced messiness and sexual liberation — two things Black women rarely get to be out loud." From our introduction to her lyrical genius to her present offerings, we've all fallen in love with seeing ourselves in her reflection.
In honor of SZA's 33rd solar return, we have rounded up her best hits to blast in the car for our needed reprieves from heartbreak or our meditations on how far we've come.
"Love Galore (ft. Travis Scott)" (2017)
As the second single from her timeless Ctrl album, the release of this Travis Scott collaboration lit the internet in wildfire in 2017 and later landed a Grammy nomination for Best Melodic Rap Performance.
"This song is about being played by a dude," she previously told Genius. The song muses on the regrets entangled in the chaos of affairs and encapsulates the relatable toxicity of romance. She continued, "But somewhere in between this whole mayhem of whatever's going on, you got over it, and you flipped the script and didn't say anything. Why play yourself? You want me, you enjoy it, I want you, we have a good time and you're still not here for some strange reason."
"The Weekend" (2017)
In yet another classic selection from SZA's discography, she — flipping the script of her R&B predecessors — tells a story that faces the taboo of knowingly being a mistress. Yet, the introspection isn't from a place of glorification but an assertion that women, too, could be involved in shoddy affairs without shame. The song is far from a "side-chick anthem" (as critics have exclaimed) but a narration of pining away from love with a man with too many interests to fulfill.
"Garden (Say It Like Dat)" (2017)
"Garden" is known not only amongst SZA's staunch fan base for its ode to craving emotional vulnerability and reassurance to soothe one's insecurities but the infamous concluding monologue from SZA's maternal grandmother Norma. The artist's grandmother became etched into her musical identity and fans know the gravity of her passing for the singer. "I've buried so many people in my life, you would think that I would be used to it, or just have a threshold. But my grandma broke the threshold for me," she said during an interview with Rolling Stone.
"Normal Girl" (2017)
It's an honest emotion to face not feeling worthy of the coveted meeting with your partner's parents. SZA knows no bounds when it comes to divulging how insecurities are meant to be treated like close companions. "I think pretending to not be insecure was hurting me more than just accepting these are things I feel weird about," she said to Vulture. "I'm trying to break these things actively sometimes — so wearing less makeup or wearing no makeup for a week. You really have to put yourself in self-esteem school!"
"Drew Barrymore" (2017) 
There's desperation, looming loneliness, and a somber SZA in "Drew Barrymore." It's an art of transparency that the singer has mastered and in this hit single, she's reflecting on her shattered self-image. "It's not like you can practice a little self-love, and then you just have it for a lifetime. No, it's more gradual. You've got to start this hobby — this habit — of feeding yourself love," she said to Vulture.
"All The Stars (ft. Kendrick Lamar)" (2018)
There is nothing more musically synonymous with the pantheon of Marvel Cinematic Universe main credit songs than this lead single from the Black Panther soundtrack. "This may be the night that my dreams might let me know / All the stars are closer, all the stars are closer," SZA sings in the catchy chorus.
"Hit Different (ft. Ty Dolla $ign)" (2020)
This single was SZA's first sole lead release after her acclaimed CTRL album, coming at a time when she expressed her contentious relationship with her label Top Dawg Entertainment and sparked the #FreeSZA movement. "I was swimming in my brain about what I wanted to say first, what I wanted to bring energy-wise first and I just really — I just stopped trying to like overthink and I just wanted to give people something just to vibe because I have so much stuff that I'm just done holding onto," she said about its release in an Apple Music interview.
"Good Days" (2020) 
"Good days on my mind, safe to take a step out / Get some air now, let yo edge out," SZA soothingly croons in the song's opening. It lands as a diary entry of us all in the midst of the exodus from the past and welcoming the horizon. Written during quarantine, the singer said the song is her trusted mantra to always seek healing. "I have nothing else but to believe in good days because if not, what? I'm just going to let it spiral out of control? And that's not an option," she said to NBC News of her first single to reach Billboard Top 10.
"I Hate U" (2021)
Debuting at slot seven on the Billboard Hot 100, this previous demo that was dropped on an anonymous SoundCloud account garnered much of its popularity from TikTok's viral sound cycling algorithm. "Literally, I put ['I Hate U'] on SoundCloud because I wanted a reason to be like, pressure free, and be like, 'I don't want the stress of putting out an album,'" she said at the 2022 Met Gala.
"Shirt" (2022)
This recently-released banger derived from a snippet on the singer's Instagram story in October 2020 and fans immediately fell in love. As the sound reached TikTok virality through dance challenges in 2021, SZA was convinced to officially release it at some point in time and even let her audience select the title. "I heard y'all named the tik Tok song "shirt" lol. I'm fine with that," she wrote to Twitter.
About Mia: Mia Uzzell is a culture documentarian covering Black womanhood with bylines in Glamour, Teen Vogue, Grazia USA, and more. You can keep up with her discourse surrounding the intersection of race and gender on Instagram @originalmiadiamond
Photo Credit: SAN FRANCISCO, CALIFORNIA – AUGUST 05: SZA performs on Day 1 of Outside Lands Music And Arts Festival at Golden Gate Park on August 05, 2022 in San Francisco, California. (Photo by Steve Jennings/WireImage)