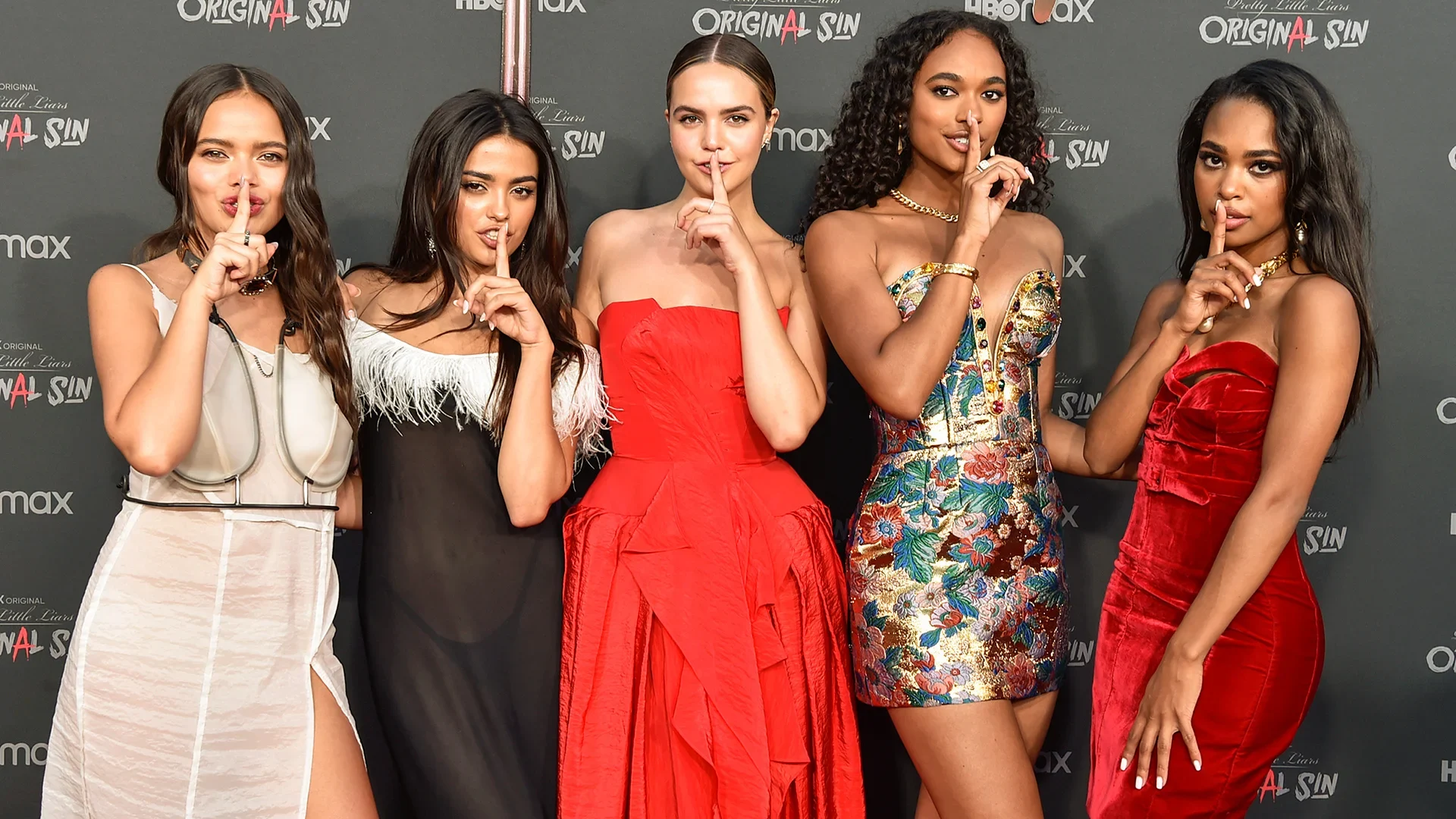 7 Bingeworthy Reboots And Spinoffs Worth Watching (Over And Over Again!)
Looks like they're breaking the dreaded reboot curse!
We've heard the sayings that the sequels will never be as good as the original, or why fix what's not broken? Well, these reboots, spinoffs, and remakes are proving to the world of television that they may just be able to hold a candle to their predecessors. It's safe to say that the reboots and spinoffs hitting our streaming platforms and television airwaves are making big splashes in the best way possible.
From Coco Jones' breakout performance as Hillary Banks on Peacock's Bel-Air to Yara Shahidi and Trevor Jackson carrying on through five seasons of grown-ish, it's proven that these new shows should be tee'd up in your queue, if they aren't already.
If you're looking for something new to sink your teeth into, check out this list of series, spinoffs, and reboots that you're sure to love if you were a fan of – or even familiar with – the originals. Check them out below!
Grown-ish (Spinoff of Kenya Barris' black-ish)
This Gen-Z spinoff of Kenya Barris' hit ABC show follows Zoey Johnson (played by Yara Shahidi) as she embarks on a journey called adulthood through her years at Cal U. Now in its fifth season on Freeform, grown-ish's cast stars Yara Shahidi, returning stars Diggy Simmons and Trevor Jackson, and welcomes new castmates Justine Skye, Slick Woods, and Marcus Scribner as Zoey's younger brother Junior.
Pretty Little Liars: Original Sin (New chapter of Pretty Little Liars)
Got a secret – can you keep it? Well, the secret's out that Pretty Little Liars is back, but this time with a new 2022 spin in the town of Millwood. The first three episodes of Pretty Little Liars: Original Sin is available now on HBO Max and fans get to follow a new trail of liars as these teens try to solve the mystery of "A"s identity while dealing with teen pregnancy, dating, microaggressions, and mourning.
Good Trouble (Spinoff of The Fosters)
If you were a fan of The Fosters on ABC Family, you'll be sure to enjoy this new spinoff Good Trouble on Hulu and Freeform. The spinoff follows Callie (Maia Mitchell) and Mariana Adams-Foster (Cierra Ramirez) as they support each other through careers, relationships, and family drama as they navigate through their 20s while living on their own for the first time together.
Saved By The Bell (Reboot of 1989 original series Saved By The Bell)
Starring Moxie actresses Alycia Pascual-Peña and Josie Totah, Peacock's revival of Saved By The Bell is just the feel-good nostalgia that the world needs. With guest appearances from original Saved By The Bell star Mario Lopez as A.C. Slater, the show follows a group of students at Bayside High School as new kids are integrated into the school following announcements of the closing of underfunded high schools.
Gossip Girl (reboot of The CW's Gossip Girl)
Gossip Girl, here – and she's back with a new taste for vengeance in New York's Upper East Side. Starring Whitney Peak and Jordan Alexander, the HBO Max reboot of Gossip Girl follows half-sisters Julian Calloway and Zoya Lott as they learn to co-exist in the Big Apple after discovering each other's existence while trying to work together as they dodge the tips leaked by the revival of Gossip Girl on Instagram. Will Constance Billard be big enough for the two of them?
Bel-Air (reboot of The Fresh Prince of Bel-Air)
The side-holding, knee-slapping, feel-good Fresh Prince of Bel-Air is back, but with a dark twist in certain places. While the story of Will Smith (Jabari Banks) moving from West Philadelphia to live with his upper-class family in California's esteemed neighborhood, Bel-Air is more updated, more nail-biting, and more dramatic, but with the same love and representation for Black joy, Black wealth, and Black storytelling.
iCarly (reboot of Nickelodeon's iCarly)
Wake up the members of my nation! Miranda Cosgrove, Nathan Kress, Jerry Trainor, and even Drake and Josh star Josh Peck are back for the long-awaited arrival of iCarly. Now available on Paramount+, Carly, Freddy, and new best friend Harper and Freddy's stepdaughter Milicent go through their wacky daily adventures with an updated, more mature spin on the satire as they film a new season of their once-viral webshow.
Photo Credit: BURBANK, CALIFORNIA – JULY 15: Malia Pyles, Maia Reficco, Bailee Madison, Chandler Kinney, and Zaria arrive at the Exclusive Screening Of HBOMax's "Pretty Little Liars: Original Sin" at Warner Bros. Studios on July 15, 2022 in Burbank, California. (Photo by Steve Granitz/FilmMagic)