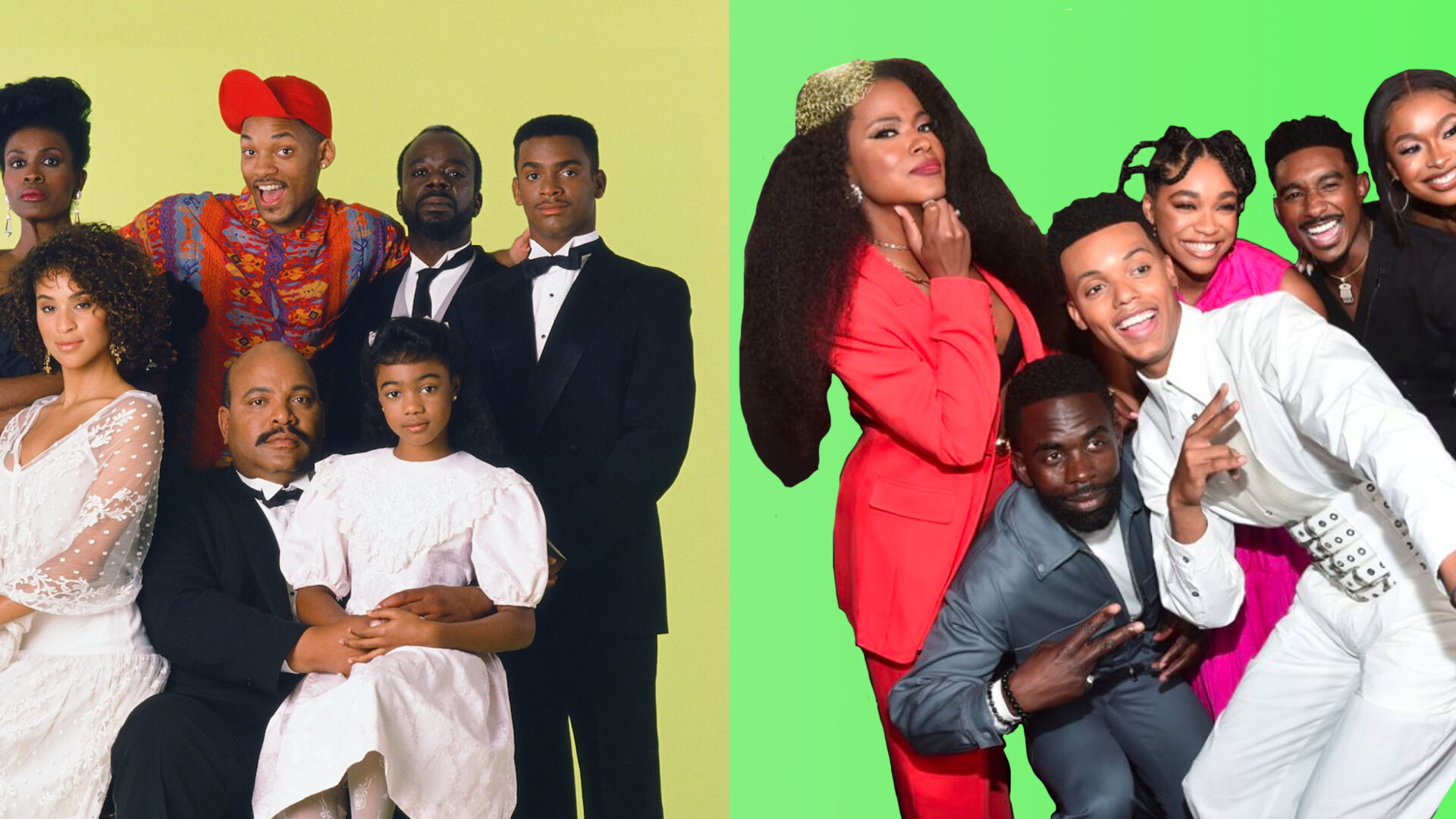 How 'The Fresh Prince Of Bel-Air' Originally Made A Splash—And Why The Reboot Is Just As Appealing
We're exploring how the original show resonated with viewers in the 1990s and what's making the new version stand out to Gen Z.
In the summer of 1990, The Fresh Prince of Bel-Air aired for the first time. Fictional Black families had been an on-screen focus before—think Good Times and Family Matters. So progress regarding the illumination of the Black life on television had been made, however, The Fresh Prince of Bel-Air was a new pinnacle.
Good Times, which debuted in 1974, portrayed a family that was strictly focused on love and survival. Starting in 1989, Family Matters gave us the working class version, with a Black police officer as the family's leader. Viewers from various domains of Blackness all resonated with something or someone in the sitcom that kept them coming back for more. Decades later television has blessed us yet again with a reincarnation, Bel-Air, as a way to continue pumping air into the lungs of an essential piece of culture.
Why The Fresh Prince of Bel-Air was a phenomenon
When watching The Fresh Prince of Bel-Air, viewers were able to get a visual of people who looked like them in positions of economic comfort. The show's parents had well-paying jobs and lived a grandiose lifestyle that America didn't always illustrate on television.
"They represented my Black world experience, one that is not always seen or acknowledged as being," 90s viewer Leah Henderson said to ESSENCE GU. The pioneering work of The Fresh Prince of Bel-Air gave viewers a window to witness the dynamics of a well-off, unified family on screen. As for the show's main family's dynamic, there were two caring parents in the household, three kids who poked fun at each other (and loved one another immensely), and a nephew who stood out, but still fit right in.
At the time of the show's debut, divorce rates were high, especially for Black couples. In 1995, Joseph Veroff, Elizabeth Douvan and Shirley J. Hatchett had their book "Marital Instability: A Social and Behavioral Study of the Early Years" published, wherein they observed the marriages of 199 Black couples and 174 White couples for the first five years of marriage. They found that within three years, 17% of the Black unions had dissolved. Money, drugs, and changing societal views of what the nuclear family needed to be, contributed to the breakdown of somoe Black families. The show answered that reality by portraying a flawed, yet ultimately unified family.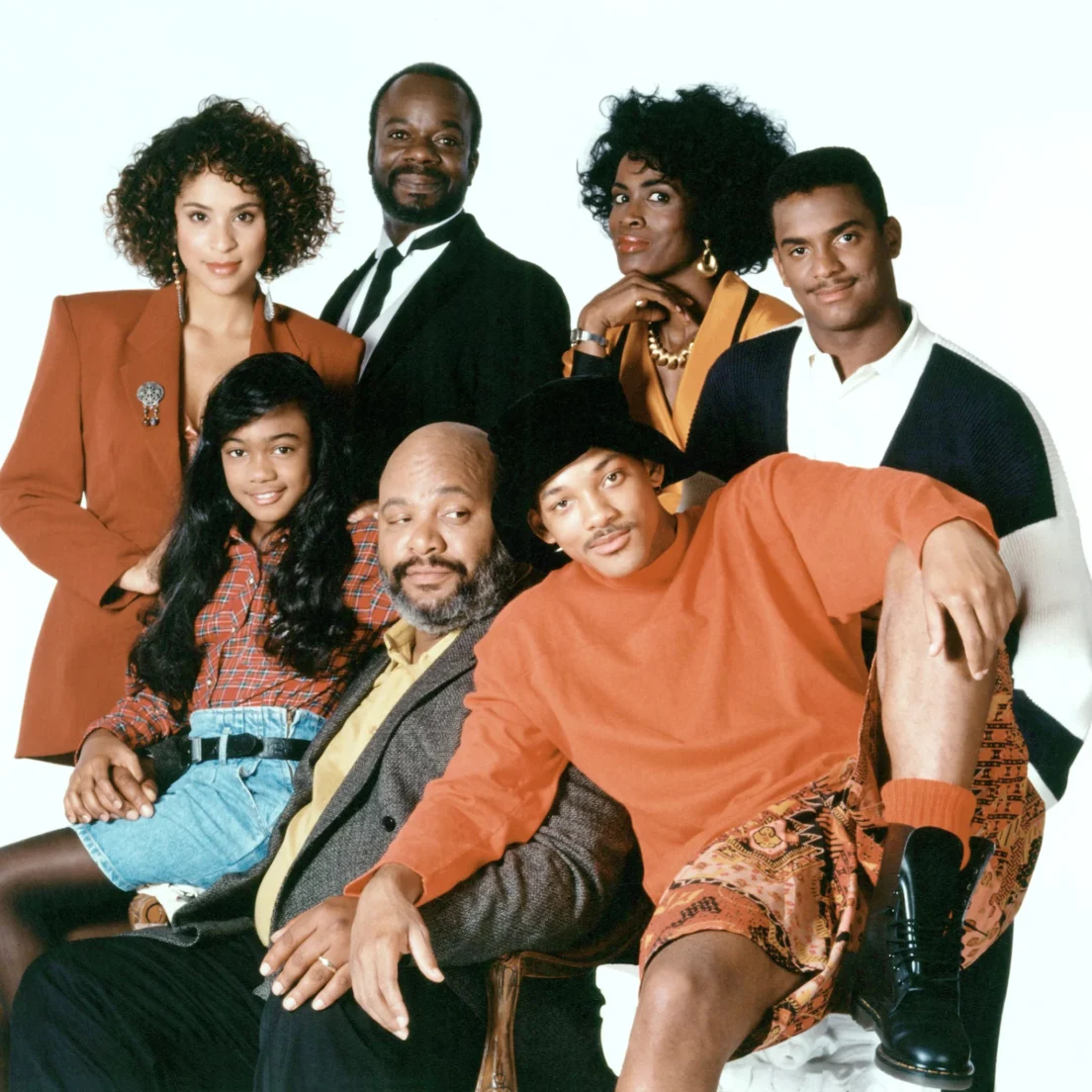 The show also took off because of the main character, of course.
Will, played by Will Smith, was a breath of fresh air with his eccentric bravado, Philly proud aura, and sense of humor. He wore Jordans, listened to hip-hop, and expressed himself through style and lingo. Early viewers identified with his love for the then-budding culture of hip-hop.
"It was watching Will dancing, rapping, and mirroring what I knew to be my everyday high school experience set in a "rich" environment. This display of blackness allowed me to see my culture and a vision of wealth all in the same place, which gave me hope that this type of life was attainable," Opia Astwood, who was a teen when the show aired, said.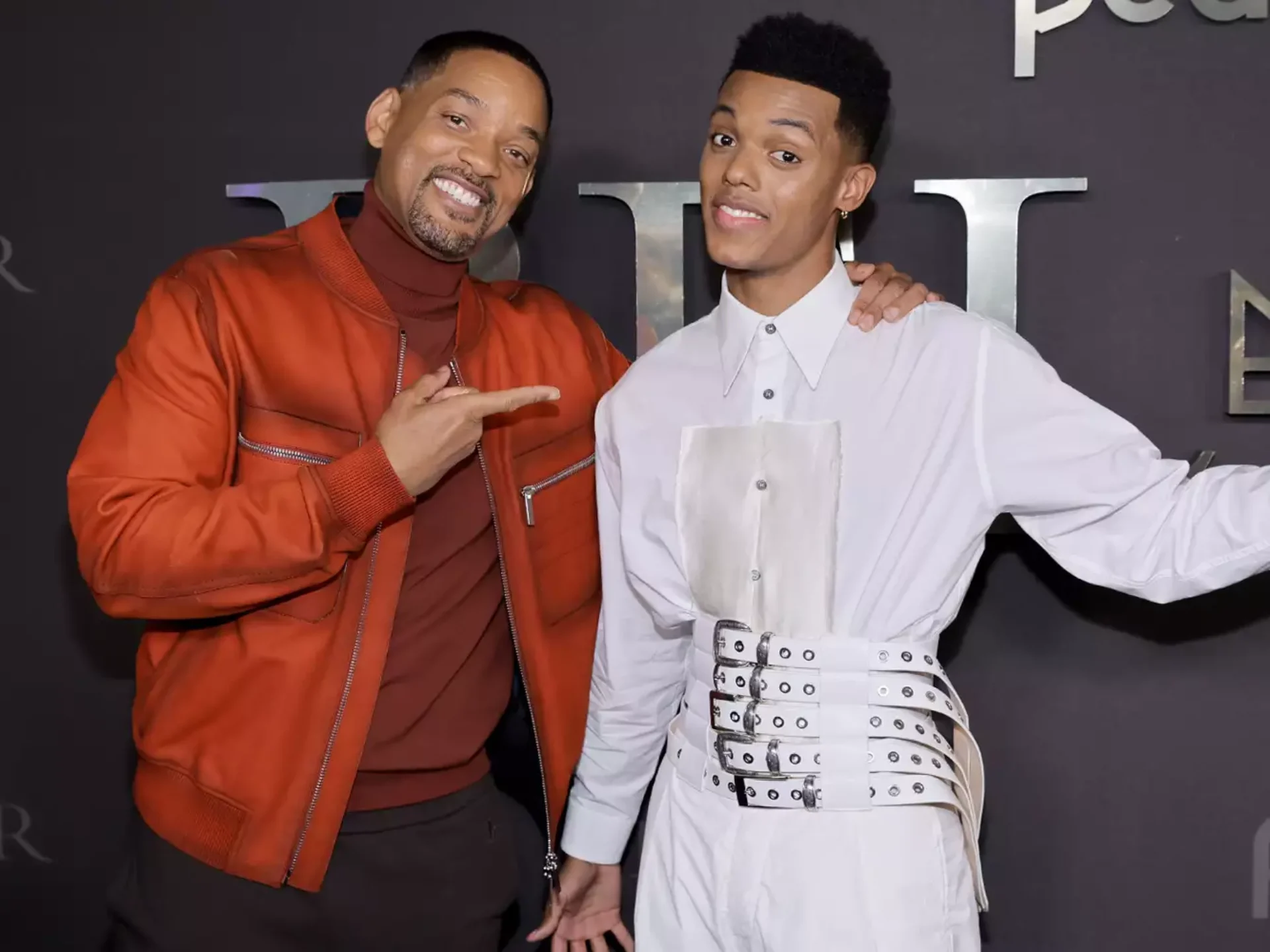 The sitcom was also a hit due to its exploration of real world topics, like drug use and racial profiling. At the time of the show's airing, ecstasy, also known as "the party drug," was exploding in popularity. In season 3, episode 19, Carlton is shown dabbling in another amphetamine, speed, grasping the attention of viewers, and their parents, whether they were using or not. The show had the range to be witty, and dip into more gripping subject matters, too.
In addition to being a cult classic, The Fresh Prince of Bel-Air was also a network success. From 1990-1992, the sitcom ranked #12 on the list of top shows on the NBC network. The following year, the ranking ascended to #2 on the list. At its peak during the second season, nearly 20 million viewers tuned in weekly. The love for the original has translated to respect for the 2022 reboot, Bel-Air.
Why Bel-Air is a hit in it's own right
On Bel-Air, the series' target audience is Gen Z. Leaning into today's tech savvy society, Bel-Air has focused on keeping up with modern interests. Hilary is an influencer with determination to be successful in the business of social media. (This correlates with how 54% of the demographic wants to have a similar career.) Will keeps up with life in Philly the way young people of today do — via Instagram, Twitter, and Facetime. Technology having a large role in the new series is a means to connect with the audience.
In a recent study from Jason Dorsey on Gen Z and tech dependence, it was revealed that a vast majority of this target audience own a laptop, smartphone, gaming console and various social media accounts. Young people being able to see their interests reflected back at them is a way to gain, and keep, their attention.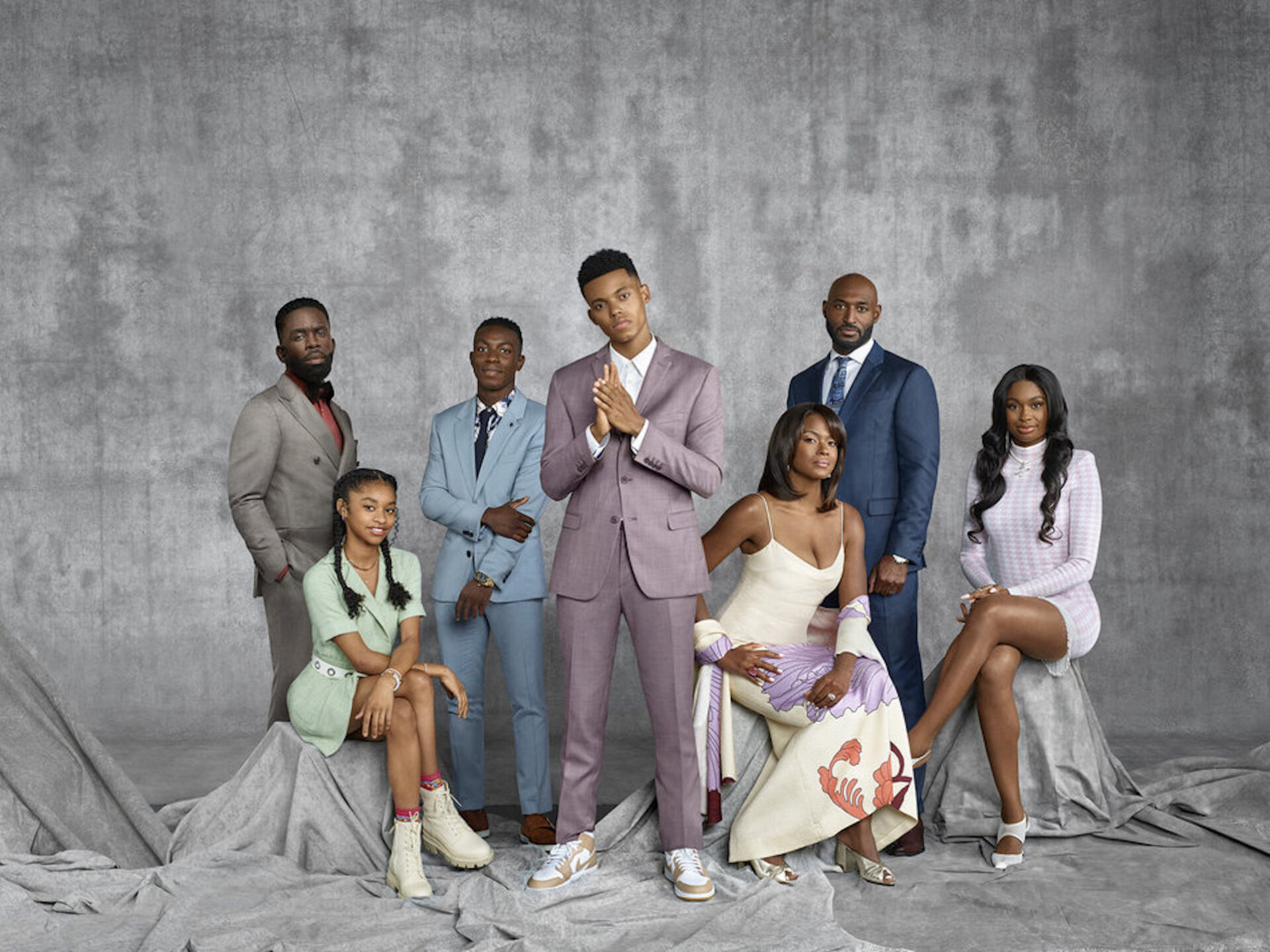 Young people also appreciate Will's mother's sacrifices to preserve his life and his dreams. "Will's mother stuck by his side even after he messed up and found a way to give him a better opportunity. She didn't cut him off after the arrest," Midrac Sadrac said to ESSENCE Girls United. "A mother's love is limitless, and this really rings true in the first few episodes of Bel-Air," she continued.
What appealed to another young viewer is the fact that Will remained true to himself. "Will never switched up and his time to shine in Bel-Air came to him naturally," Kevin Eustache said.
As for its critical success, 74% of viewers rated Bel-Air 3.5 stars of higher for the first season on Rotten Tomatoes. The show was also renewed for a second season after the pitch was greenlit in 2020.
Both the original sitcom and the recent spinoff will continue to be welcomed into the homes of many families. Across age lines, the Black community needs on-screen representation and examples of ways to deal with everyday occurrences. We can count on the new sitcom to bring representation and possibility to the foreground, just as we counted on The Fresh Prince of Bel-Air to keep it real about Black life.
Photo Credit: Brooklyn White