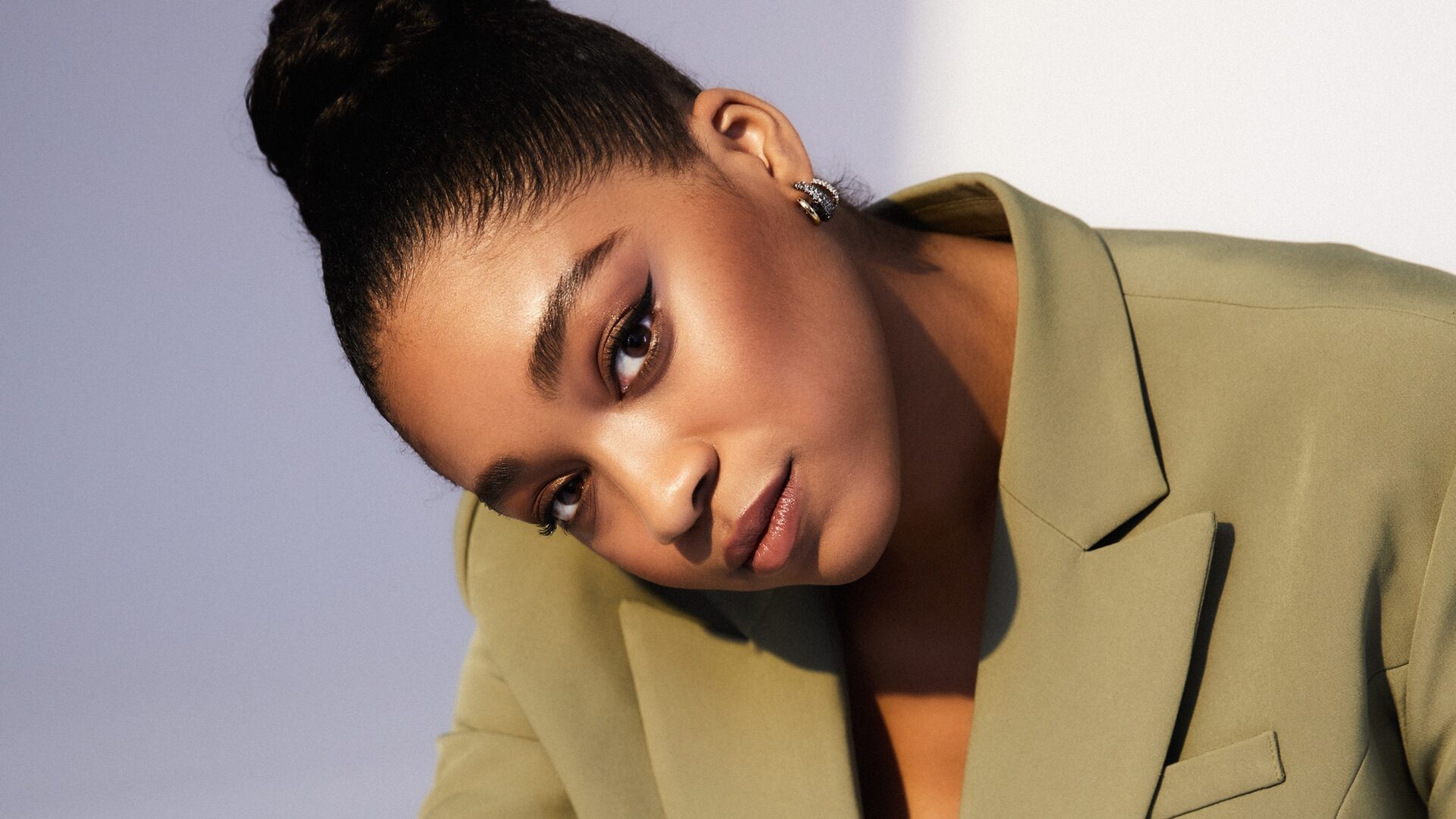 The Joys Of S!MONE: From Carnegie Mellon To 'Bel-Air'
The 'Bel-Air' actress spoke to GU about joining the show, playing Lisa, and her music career.
To no surprise, Simone Joy Jones' personality was as radiant and serendipitous as her name. The Bel-Air actress joined the conference call with happiness in her voice and met my eagerness with her own as we immediately began to chat like we'd been friends forever. Per my interview ritual, I asked the 23-year-old about her mental health but for the first time during an interview, we had checked in with each other at the same time.
"My mental is really good. It's been fueled by a lot of good community coming from the show," Jones told me during our phone call. "My cast members or my parents just came and watched me perform in Hollywood so my mental is really sunshining right now. I'm grateful." The Carnegie Mellon University alumna was only a few days post-Oscars weekend, meaning she was still coming down from the high of showcasing her beautiful voice to the world in front of friends, family, and peers including Jabari Banks, Coco Jones, and Alycia Pascual-Pena.
While a lot of us may recognize her from her role as Lisa Wilkes in Peacock's reimagining of Bel-Air, not too many people acknowledge her burning passion, desire, and talent for singing. Before hitting our television streaming platforms, Jones went by the stage name S!MONE and released songs such as "Ball Out," "Reckless," and a collaboration with DanSully titled "We," which has amassed over 168,000 streams on Spotify.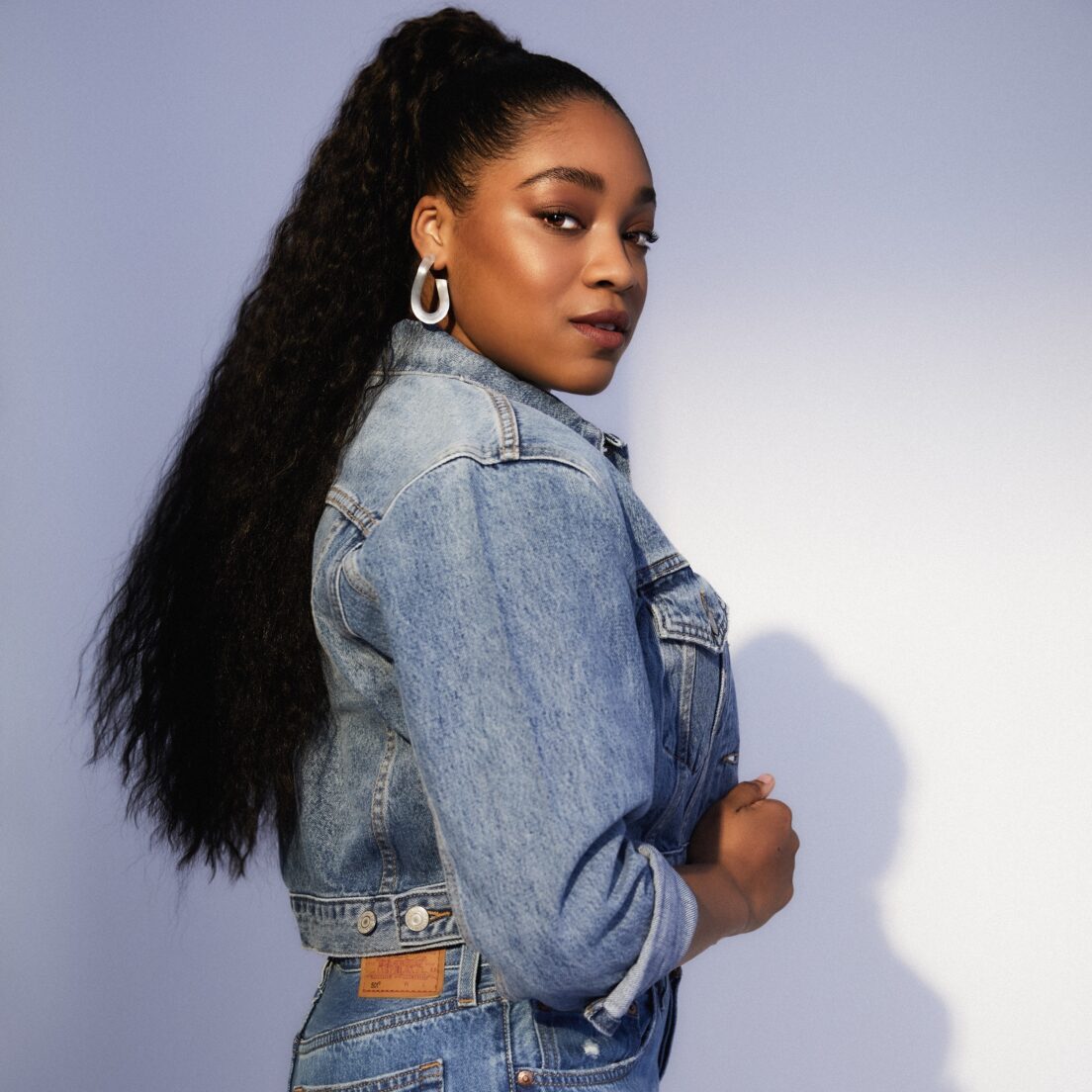 While she's known professionally as Simone Joy Jones, and plans to use her full name when she ventures into writing and directing, she describes S!MONE as a "bold" alter-ego. "My alter ego, it's a marriage between like a dragon that brings that breeds fire and a siren, like from mythology," Jones said playfully.
What initially started as doodles in her notebook and playing around with the "i" in her name, Jones eventually grew attached to the moniker and the way it made an "I'm here" sort of statement when written down. "I was like, 'You know what? It looks a little corny right now when you're not famous, but when you're famous, everything was great.' That's what we're doing," she admitted. "With that S!MONE, and also having it differ them from your name, it gives you a little freedom to have an alter ego and to put some fire behind it, like Beyonce's Sasha Fierce. That was the capitalized S!MONE who was really talking her sh*t and doing what she feels."
Girls United caught up with the multi-hyphenated performer about her time on Bel-Air, what we can possibly expect from the newly announced second season, and how her love for music has influenced her acting trajectory.
On Bel-Air breaking the reboot curse:
"You know as well as everybody else about what a risk this was. At first, when it came across my desk, I was like, 'I don't know,' but after reading the script and meeting Morgan [Cooper] and TJ [Brady], I was like, 'Oh, yeah. Whatever this is, I got to get on board because they're doing it right.' I'm so grateful for that too because we would've had to skip town if we didn't do this right, honestly."
"I would say it broke the reboot curse by just being authentic to the new version, to the new characters really committing to the new people that we are, and in the way that we reimagine different situations. It was not just like, 'Oh, remember that one thing in Fresh Prince that worked really well? Let's do it again.' It's like, 'No, we can't do that. It works really well in that space and in that space only, and it should keep for that space.' The new space that we're in, t's a whole different culture where we are right now. So it's like, 'Let's keep the same ideas that struck us and that stayed with us,' and the reason that we're doing it again is because we want to make those moments again. We want to keep the same feeling, but do it a different way."
On her initial hesitancy of joining the Bel-Air cast and what changed her mind:
"The people hands down. I'm telling you – there's a bunch of Black people working on the show and the people who were touching my hair, touching my body with the fittings, who were having conversations about me about who Lisa is, and who do we want her to be? Everybody was Black at the table and that matters, especially when you're making a project with Black people and you're talking about Black issues. And if you're not Black, like a TJ, you're a great listener, you're so great at what you do, and you're here for it."
"I think that won, the people being Black, and also the people being just good and genuine people. That's what's making the project sore as high as it is because everyone [is] in their different field. Matthew Cherry came and directed and he's this incredible person. We really had conversations about where we're going with this, how we're doing and how we're doing as people too, but they didn't also forget the Simone in the Lisa."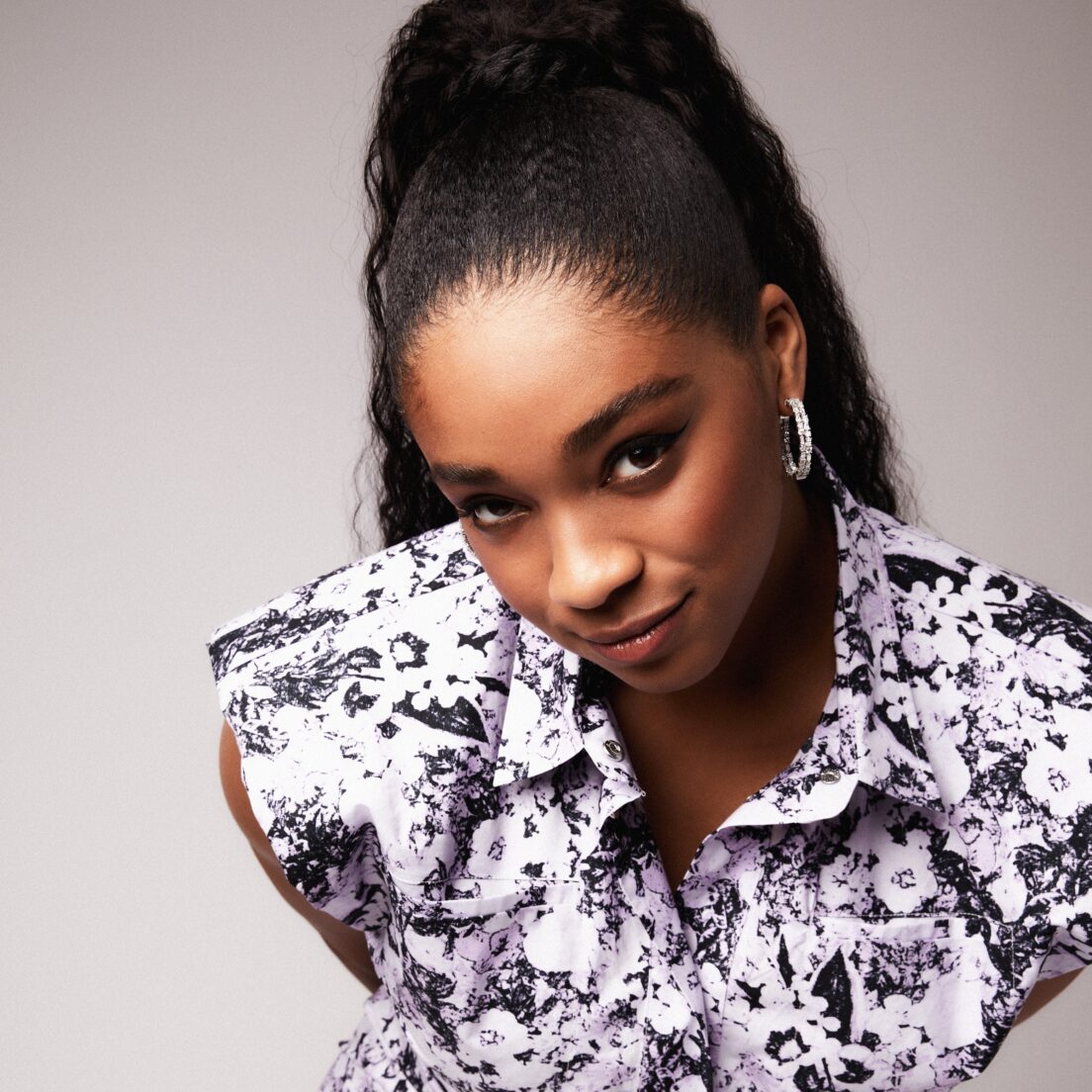 On comparing Nia Long's Lisa in Fresh Prince to her Lisa in Bel-Air:
"Oh my gosh, first of all, I love and adore Nia Long. I cannot wait to meet her, but these are just drastically different because we use Lisa is now in the mix a lot earlier. We meet her a lot younger and she's also with ties between these different worlds of Will, the Banks family, and Bel-Air in general. She's like in the center of the wheel. There's a word to that and I feel like she is that."
"It's a lot of freedom to reinvent because we have no preconceived notions about Lisa where she is right now. We've only met Lisa that was [Will's] love interest in college. The one that he settled down with. The things that I think that they're similar in is they get each other when Nia Long came in the original, she was not taking any B.S. She was like, "What" 1, 2, 3, sit down because I'm running the show," and so I wanted to keep that same energy and essence. Lisa's also going through it this season so it's a lot to contrast, but what I can keep and influence on my work is just the energy and the essence."
On her love for music and her song, "Ball Out":
"It's crazy that song got on the show, which is so incredible. It's my first sync. It was in episode eight and I knew it was going to be there, but watching it in real-time, I was like, 'Wow, let's go!'
"I first started singing probably as soon as I could talk. I watched my mom singing in the church choir and I grew up in North Carolina and in Texas, so this whole music thing was of being in church and her not getting a babysitter. I'm sitting in the pews watching her, so that; and I've always just been performing my whole life. I went to Carnegie Mellon for musical theater and I've always found a way to story-tell with my voice. I think that's where my voice is most comfortable with storytelling and I feel like I've blossomed in that way."
"I've really been singing all my life and then I figured out I could act. I was like, 'Wow! I love that for me.' I think my artist journey really began [in] 2020. As an artist and an actor, we mold ourselves to different stories that people write for us. [In] 2020, I really sat down and I was like, 'What is Simone's story? What does she want to talk about? How does that manifest in her music?' It's really been up from 2020 so I'm very proud of it."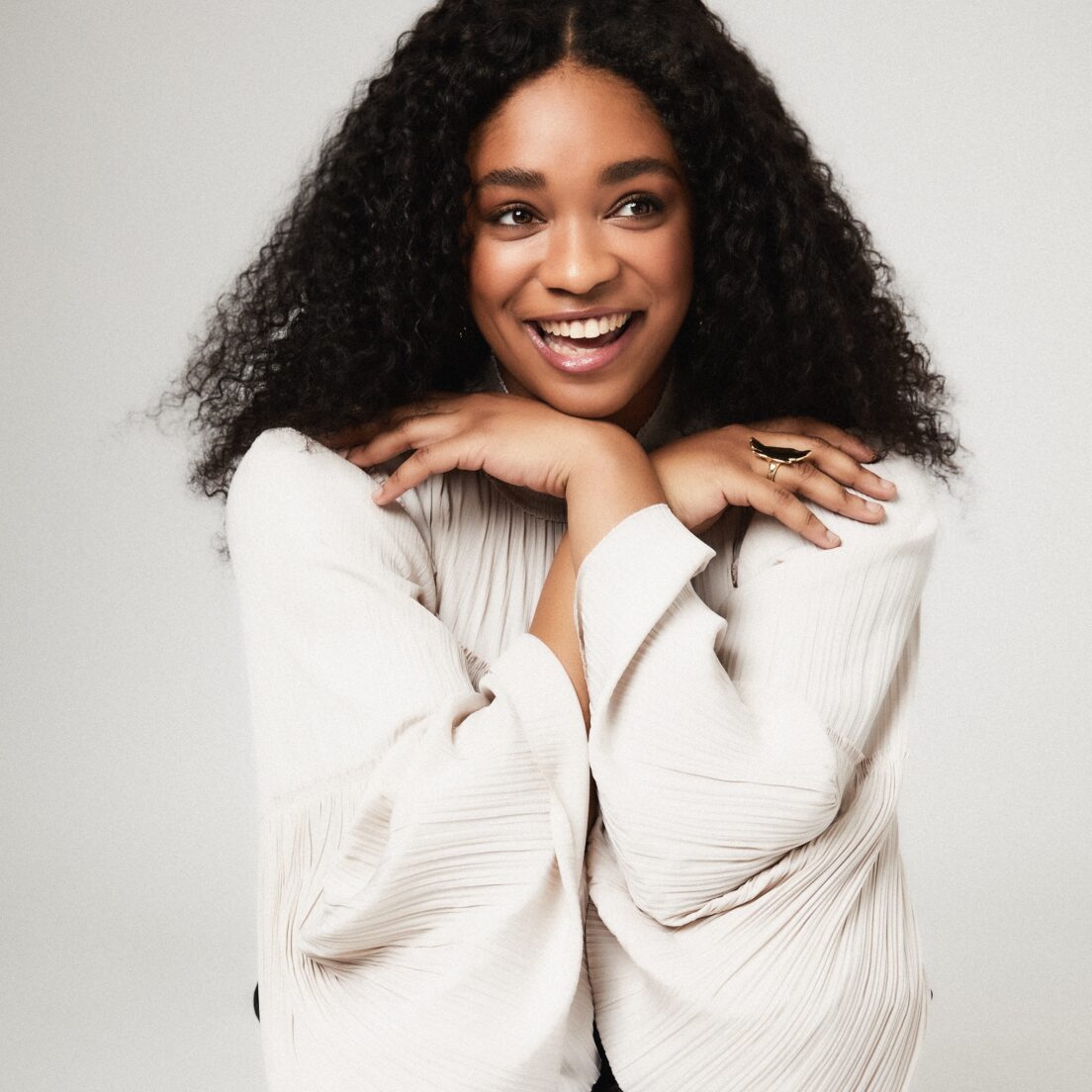 On what being on Bel-Air taught her as a musician and an artist:
"I think the experience from Bel-Air has taught me just a lot of strength and a lot of being authentic to yourself. Because when you say truly what you want and then you're not fake laughing at jokes that aren't funny. You bring the experiences that make you belly laugh. You shouldn't stay in rooms where you don't feel comfortable. I owe that authenticity to myself and when you bring it to your music and then when you hear somebody else be authentic to themselves, you're like, 'Wow, it's so inspiring.' I think authenticity is my biggest takeaway from Bel-Air. Just watching the cast members, watching Morgan Cooper be authentic to themselves and their vision – that is so special. it's so powerful. I just want to bring that to my music."
On her plans to release another EP, LP, or mixtape on the near future:
"Come on, all the P's! Right now, I'm really in exploration mode so I am just building, but I'm going to come out with a visual for 'Ball Out' soon and I'm also revisiting that project because it came out a year ago and now people are listening to it. I'm like, 'Okay, you're right. This was good. Let me bump it again one more time.' I have a new song coming out called 'One Way' and it's crazy because I wrote that in May before any of this happened. It was me talking about how I need a one-way ticket out of Pittsburgh; one way, not round trips because I'm not coming back and I'm going to make it."
"What's crazy is, I was on my way to LA anyways, because I was like, 'You know what? I graduated college. I'm going to do it. I've never really been to LA before to live, but I know I can't go to New York because the theater's going through it right now.' I just felt called to LA for some reason. I booked the show halfway there because I drove, I booked the show in Texas, on my journey. Isn't that wild? In the song I said, 'Never used to be terrified of what I don't know/One day at a time to get real slow.' I was just so scared, but I was just like, 'I know my dreams are bigger than me because they're God-given, and so what do I look like Letting fear stop me?.'"
"No! Especially with the things that I've accomplished, you don't come this far just to get this far. There's a lot of things [in] the last six months, seven months that I've been out of my comfort zone, but I think God puts everything in my life for my good. I'm like, 'Well let me go get some more good and I'm not going to let fear or my own limitation stop me.'"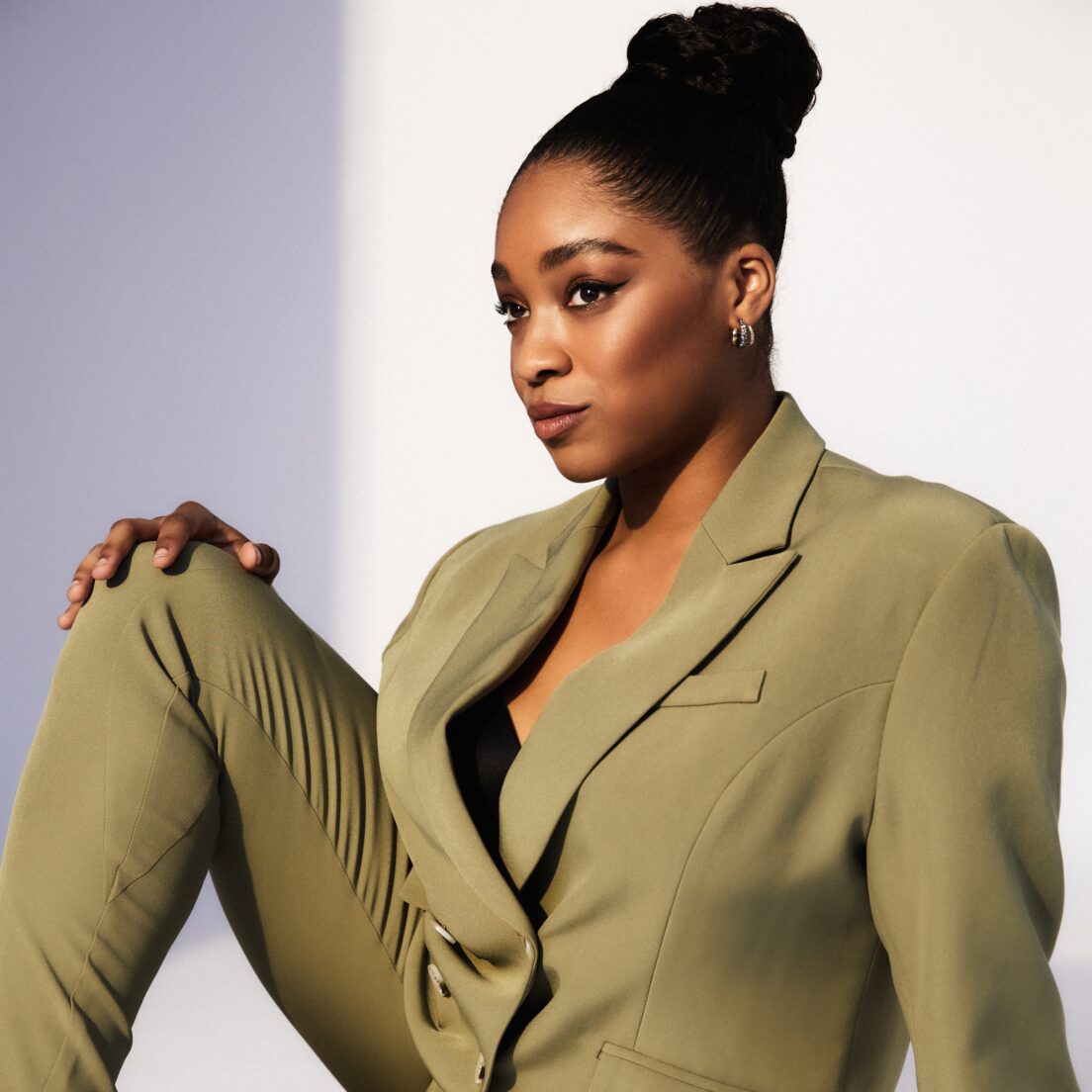 On the Bel-Air cast and crew's reaction to her singing voice:
"It was definitely funny because you know the things about yourself especially I've been singing for so long and I did my first Broadway show at 10. I've been doing this for a while. I think Coco [Jones] first knew 'cause she came to one of my shows in Hollywood. I was singing at The Classic Cat and she was, 'Girl!' We don't have intersecting storylines in the show so when we hang out, it's only just being, 'Girl, you free? Because let's go step out.' Me, Jabari [Banks], and Olly [Sholotan] are singing all the time because I don't know why they don't like to say it, but they went to musical theater school, too. If you sing some show tune around them, I guarantee they'll know it."
"With Coco, I think it was two weeks ago. She just really sat me down and she was like, 'Girl, you can really sing!' It's such a joy exploring everyone. It's really nice that people would just get to peel back the layers of you. Work is not just work. It's a community for us to be together. Morgan Cooper also came to that show. They all left the Teen Vogue dinner to come and watch me sing in this little club; it was amazing. They brought everybody – they brought some of the cast from Stranger Things [and] On My Block. Sierra [Capri] was like, 'Girl, what?'" Everyone I've met has been so kind and lovely. It's so refreshing because you don't know with Hollywood how it's going to be or how people are, but people really truly are giving love. Morgan Cooper was like, 'Wow, I did not know you could sing like that,' especially on my album because it's very studio. I'm singing the mic. It's very soulful, very slow."
On what to expect from season two of Bel-Air:
"I'll be completely honest, I don't even know what to expect from season two. There are days when I script the night before. In the Twitter Space today, we were talking, Rashid [Newsom] was talking about just exploring the world of Bel-Air more. We were talking about Lisa and exploring her relationship with the Banks family and some more light and laughter because this season Lisa was going through it. Between the forces of Carlton and severing and also healing that relationship as the season went on, and also the magnificence of Will and how she so captivated. She kind of doesn't know why because she really doesn't want to. It's like, 'I'm having a lot of trouble with guys right now, but you're something that I just can't get out of my brain.' We have a Black woman in high school living her life and I want to just see her live and not have to be so strong. I want to just watch her live. That's what I want from season two and I think we're on track for that.
Listen to S!MONE's hit single "Ball Out," now available on YouTube and all streaming platforms.
Photo Credit: Timothy Fernandez