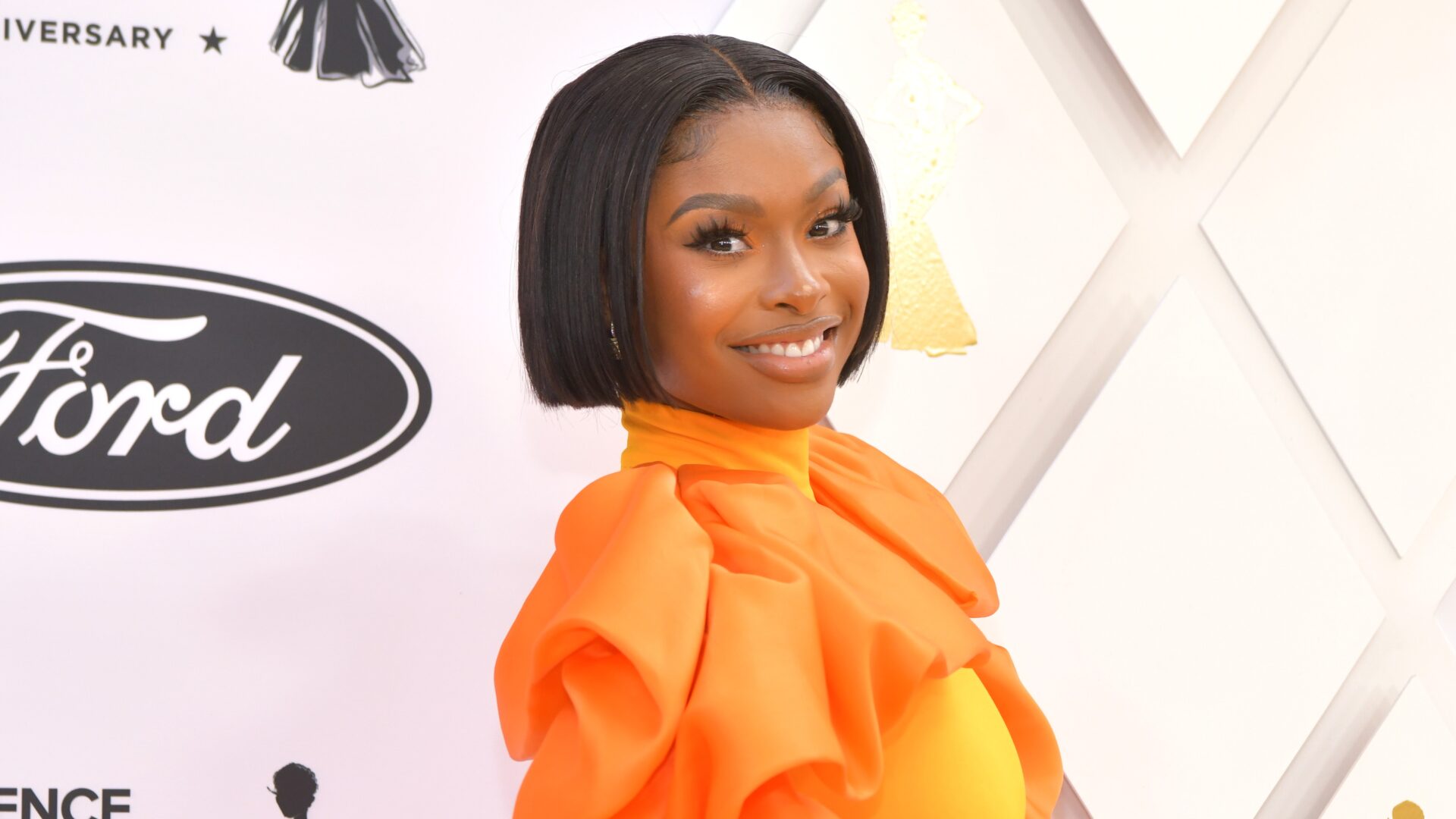 GU Jams: Lizzo Teases New Single, Plus Listen To New Music By Latto, Coco Jones, Chance The Rapper And Cardi B.
Some of our favorite artists are back with some serious bangers.
GU Jams is Girls United's column dedicated to sharing and discussing new music and music news.
If you've been seeking new music, look no further. This week, some of our favorite artists released new and exciting projects that will surely get you dancing, singing, or swooning. From Coco Jones' comeback to music to Lizzo teasing her next single, discover the music that inspired us this week below.
Coco Jones releases a new single, "Caliber."
The 24-year-old never ceases to amaze. The evening after hosting ESSENCE's Black Women In Hollywood with Style & Beauty Editor Blake Newby, the Let It Shine star gave fans a highly-anticipated treat. Following a successful season as Hillary Banks in Peacock's hit Bel-Air reboot, Jones is going back to her love of music with her latest single, "Caliber." Jones' singing chops perfectly blend with a mellow R&B instrumental, rendering a song that both feels current and timeless.
Cardi B is featured in the extended mix (and music video) for "No Love," by Summer Walker and SZA.
Summer Walker and SZA topped the charts with their sultry single "No Love." The duo not only just released a beautifully crafted, ethereal music video, they also invited Cardi B to lay down her own vocals. This comes as Cardi B's debut album Invasion of Privacy officially became the first album in history to have every song certified platinum or higher. Congrats Cardi!
Latto releases her highly anticipated album, 777.
Latto is back with her second studio album, 777. After teasing fans with the album's lead single "Big Energy" and sharing a tracklist just a few days ago, Latto is back with a second studio album, titled 777. It features artists such as Childish Gambino (also known as Donald Glover), 21 Savage, Lil Wayne, and Lil Durk.
Lizzo teases new single, "About Damn Time," and announces that a second album is on the way.
Lizzo is back! The Grammy Award-winning artist and "Rumors" performer teased a snippet of her next single during an appearance on The Late Late Show with James Corden. The song is reminiscent of the disco-era groove and has us wanting more. Lizzo also announced her second album is on the way!
Chance The Rapper releases a new song and video, "Child Of God."
For his latest release, Chance The Rapper delivers a beautifully written and melancholic song. "This song is about confidence, purpose, and process," wrote the artist on Instagram. Chance The Rapper collaborated with visual artist Naïla Opiangah for the music video. We promise this one will get you right in the feels. "Child of God" features artwork by painter Naïla Opiangah, with whom Chance collaborated with previously on Chance's House of Kicks studio in Chicago, with the Coloring Book artist handling directing and "other creative duties while Naïla worked on bringing to life a new piece that stands 11 feet tall and six feet wide," according to Complex.
Photo Credit: Photo by Rodin Eckenroth/Getty Images