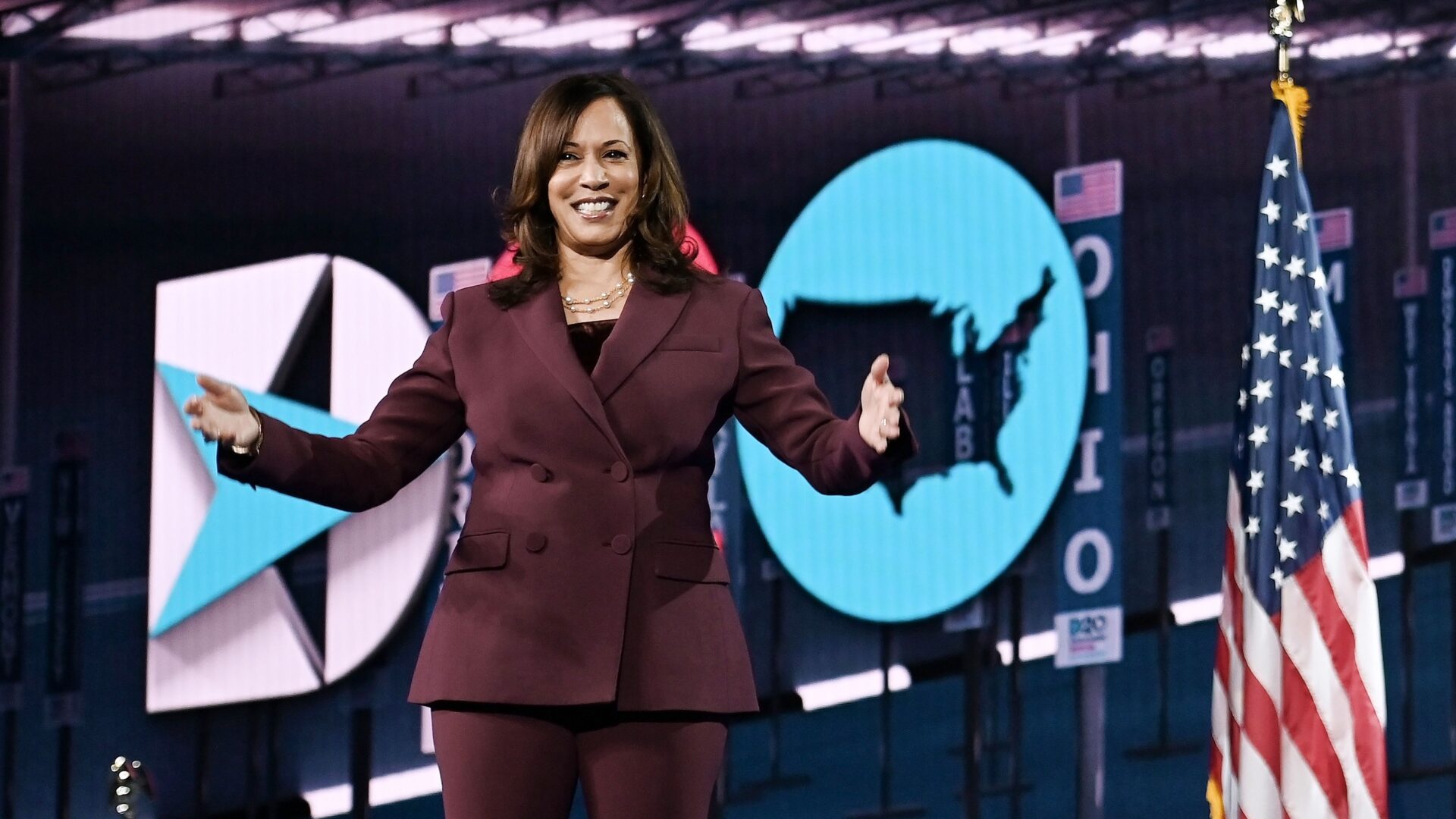 Watch Sen. Kamala Harris' Speech From The 2020 Democratic National Convention
"Donald Trump's failure of leadership has cost lives and livelihoods."
The 2020 Democratic National Convention is in full swing, with notable figures like Former First Lady Michelle Obama and Sen. Bernie Sanders speaking out in support of presidential hopeful Sen. Joe Biden. On Wednesday, August 19, the penultimate night of the event, the Democratic party's vice president nominee Sen. Kamala Harris gave a lengthy, passionate speech on historical Black women, the importance of family, the multitude of crises that Americans are experiencing and President Trump's inability to lead.
Sen. Harris began her remarks with an ode to Black women who have made the work she, President Obama and Sen. Hillary Clinton have done possible. She honored a few by name, including Mary Church Terrell, a suffragette whose name is often ignored in discussions about suffrage and its intersection with racial equality. The namedrop was especially impactful given that August 19, 2020 was the 100th anniversary of the passage of the 19th Amendment. But her emphasis on Black figures was the true standout, given how frequent erasure is.
"They paved the way for the trailblazing leadership of Barack Obama and Hillary Clinton," Harris said. "Women like Mary Church Terrell and Mary McCleod Bethune. Fannie Lou Hamer and Diane Nash. Constance Baker Motley and Shirley Chisholm."
She then segued into a conversation about women who aren't exactly famous, but managed to change lives in their community and family. Harris told the story of her own mother, the late Shyamala Gopalan Harris, a single woman who raised two Black girls in the midst of the civil rights movement and the Black is Beautiful campaign of the 1960's. "My mother instilled in my sister, Maya, and me the values that would chart the course of our lives," Harris said to viewers. "She raised us to be proud, strong Black women. And she raised us to know and be proud of our Indian heritage."
Sen. Harris also spoke on the vision she and Sen. Biden share for the country—"where all are welcome, no matter what we look like, where we come from, or who we love." She then talked about America's current state due to COVID-19 and how President Trump hasn't been helpful.
"Donald Trump's failure of leadership has cost lives and livelihoods," Harris began. "If you're a parent struggling with your child's remote learning, or you're a teacher struggling on the other side of that screen, you know that what we're doing right now isn't working. And we are a nation that's grieving. Grieving the loss of life, the loss of jobs, the loss of opportunities, the loss of normalcy."
The speech culminated with how future generations will look to current adults who have the power to change the world for the better.
"They will ask us, what was it like? And we will tell them. We will tell them, not just how we felt. We will tell them what we did."
Watch the full speech below.
Photo credit: Getty Images