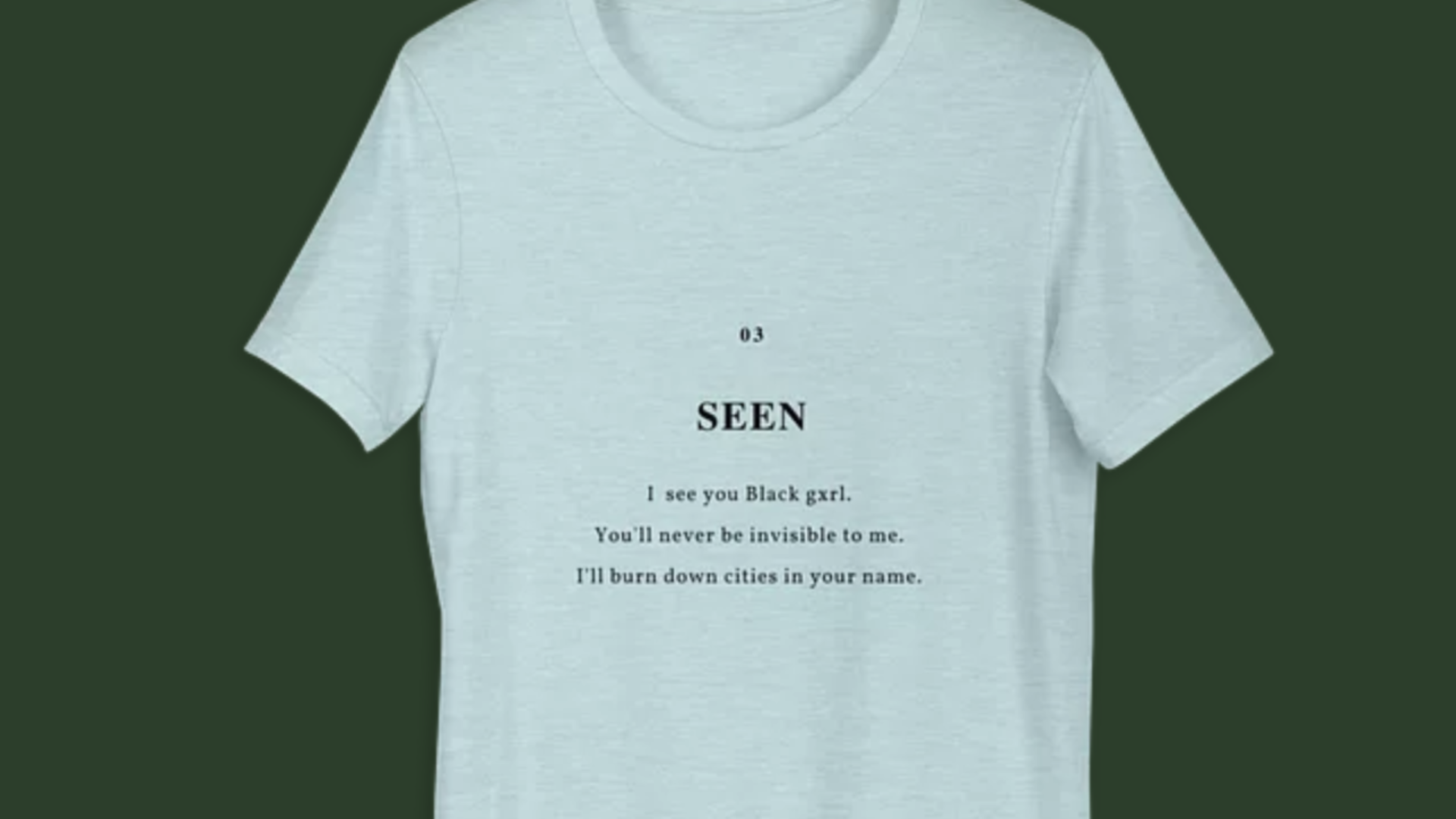 Simi's "Seen" T-Shirts Are Raising Awareness About Violence Against Black Gxrls
50% of proceeds go directly to Black womxn and members of the LGBTQ+ community.
Barbara "Simi" Muhumuza, a Black, Brooklyn-based communications specialist, is the force behind the impactful "SEEN" t-shirts you've likely spotted making rounds on social media.
The shirts read: "SEEN(,) I see you Black gxrl. You'll never be invisible to me. I'll burn down cities in your name." Simi re-shared the design early this morning, and it has amassed over 35,000 likes on Twitter alone.
The designer says that the repost, which was presented without the link to purchase, was less about an opportunity for a sale and more about the meaning behind her words. It coincides with the news of the killing of 19-year-old activist Oluwatoyin Salau.
"I didn't originally post the link because this was about the message more than it was a moment to share a link," Simi said in a tweet. "Purchase if you'd like but know that this ain't a promo moment. What matters is the words."
Simi has maintained that 50% of all proceeds from the line will go towards "Black womxn, queer and trans people."
Another form of the t-shirts are available in the following colors: ice blue, peach and soft cream, and sizes range from small to 4XL. The saying also appears on a hoodie, a cropped hoodie, a crop top and a tote bag.
Shop here.
Photo credit: By Simi