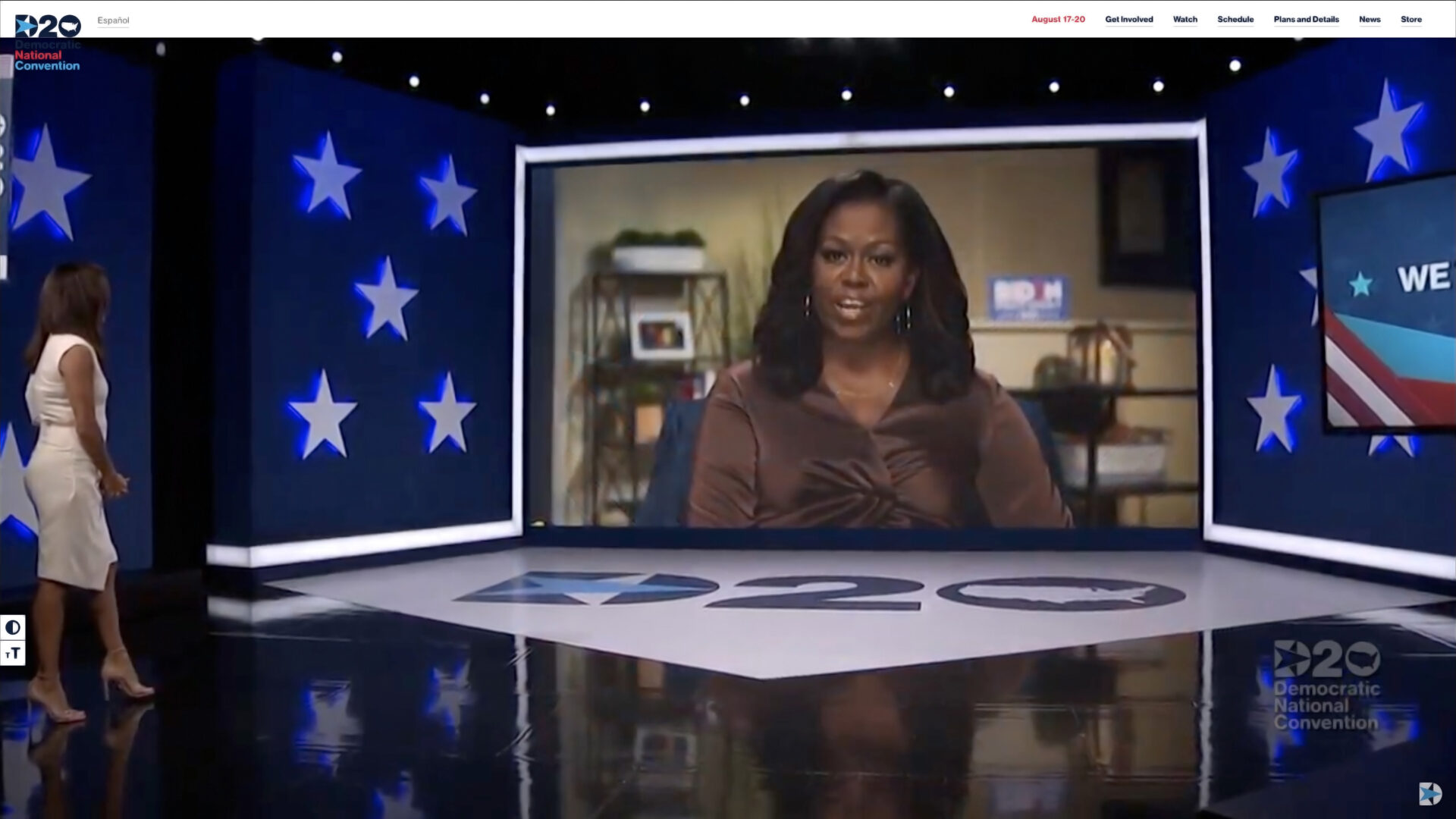 Former First Lady Michelle Obama Expresses Support For Sen. Biden
She also called President Trump "the wrong president."
On August 17, the Democratic National Convention kicked off with a series of impassioned speeches from politicians and everyday people, including U.S. Senator Bernie Sanders, Philonese Floyd (sister of George Floyd,) and Kristin Urquiza, a woman who lost her father to COVID-19. One of more discussed speakers of the night was former First Lady Michelle Obama, who endorsed Sen. Joe Biden and spoke freely about her thoughts on President Trump.
"It's a hard time, and everyone's feeling it in different ways," she began. "And I know a lot of folks are reluctant to tune into a political convention right now or to politics in general." This is true, as people have become rather apathetic about voting and politics in general given the election of President Trump, racial unrest and the COVID-19 response.
The former first lady also spoke at length about her support of Sen. Joe Biden and outlined exactly why she believes he's best suited for the presidency. "If we have any hope of ending this chaos, we have got to vote for Joe Biden like our lives depend on it," Obama shared. She also spoke on him from a personal perspective, giving a testimony to the work she believes he'll be able to accomplish.
"I know Joe. He is a profoundly decent man, guided by faith. He was a terrific vice president. He knows what it takes to rescue an economy, beat back a pandemic, and lead our country," Obama said.
She was also fearless in critiquing of President Trump and how he has failed Americans during this time. Obama called him the "wrong president for our country" and said "[h]e has had more than enough time to prove that he can do the job, but he is clearly in over his head."
Watch the full speech below.
Photo credit: Getty Images