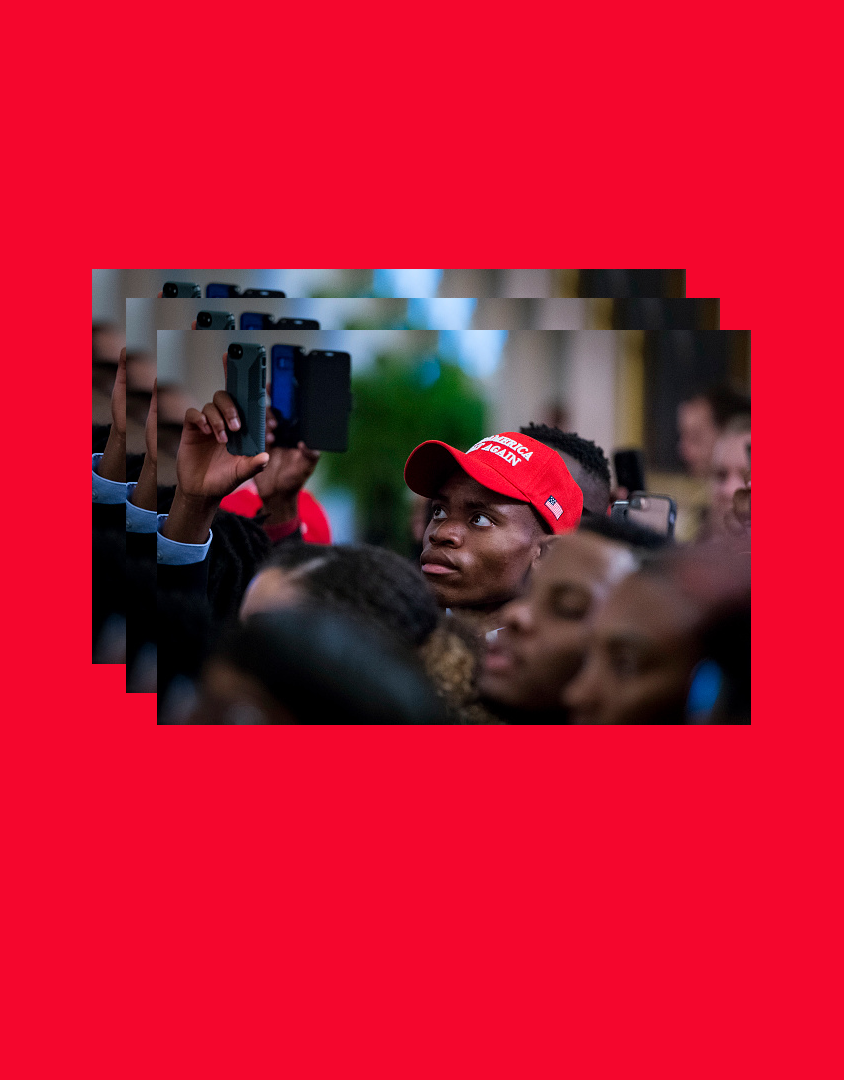 Do Black People Really Support President Trump?
Black Voices for Trump may sound like a joke, but it's real.
On Friday November 8, President Trump traveled to Atlanta, Georgia, to attend the first Black Voices for Trump rally. According to the New Yorker, the minimal crowd was peppered with a few well known Black people, such as Alveda King, one of Dr. Martin Luther King's nieces. Excited White people were present as well. Some White attendees even wore shirts that read "Blacks for Trump." You can't make it up.
For his 2020 campaign, Trump has enacted a strategy that entails pandering to Black voters by outlining his benevolence towards us. The low unemployment rate (which Trump credits himself for) and Democratic disregard for Black people are thrown around during conversations, as are reparations. For the upcoming election, the president plans on leaning into Black American hopelessness. This is evidenced by his unofficial slogan for Black America: "What the hell do you have to lose?" It's a disappointing tactic to the 85% of Black people who either strongly or somewhat disapprove of Trump.
It's generally believed that beyond Kanye West and Diamond and Silk, Black people don't really support the president. But even though the numbers are low, there are still Black people of varying ages that endorse Trump for a variety of reasons. His support of HBCUs (which is real) was cited as cause during last week's rally. But, truthfully, breakdowns of what Trump has actually done for Black people are often rooted in historically inaccurate imaginings, and work done by President Barack Obama.
Even though it wouldn't make a difference, this mini-conference was not about acknowledging the power of Black voters or media. It was a message to his White supporters. Black Voices for Trump is merely a ploy to make White voters feel better about themselves for voting for a president who has an ever-so-slight interest in Black people – but only when it benefits him.