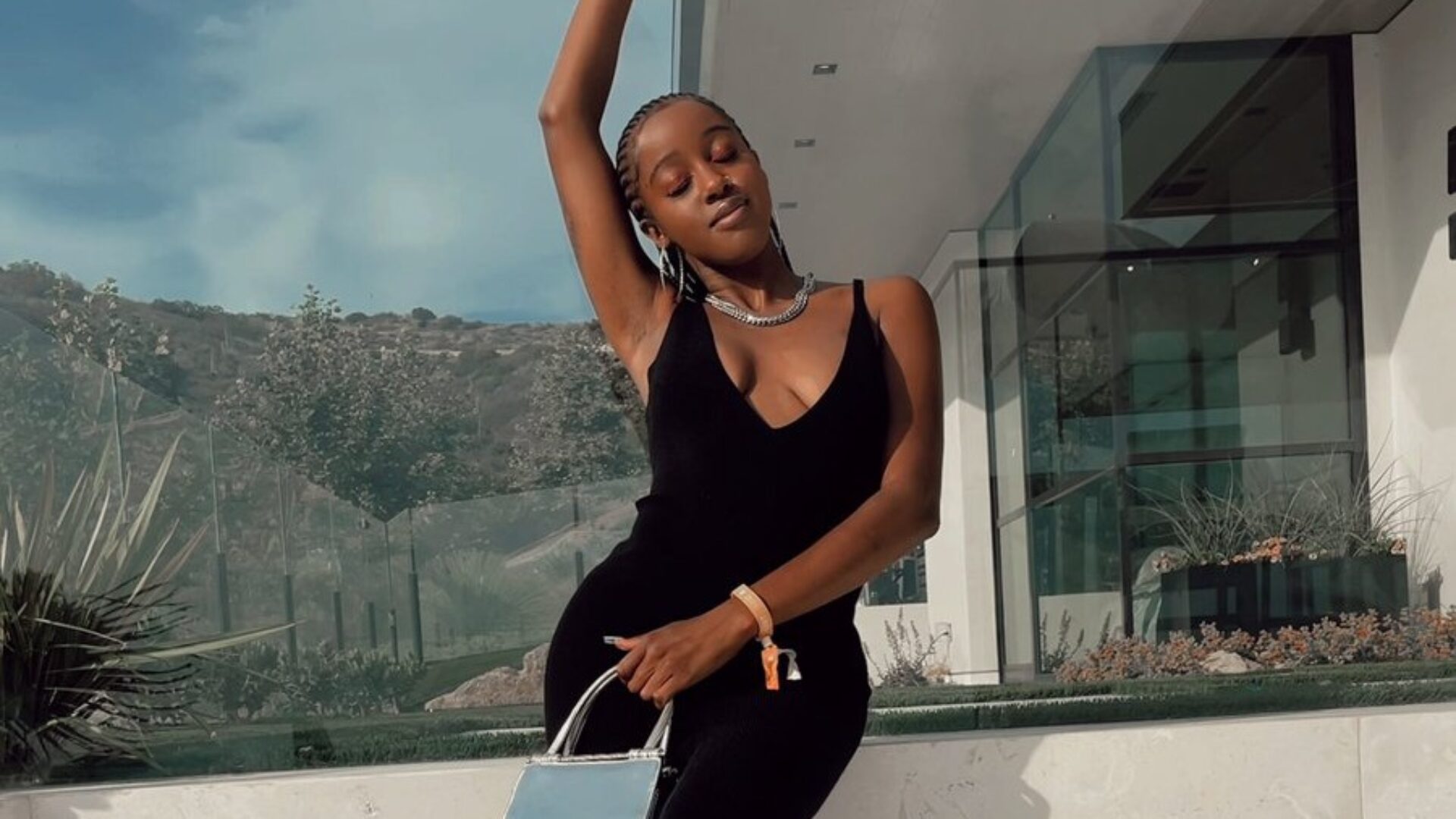 Breyona Holt Is Ready For Her Close-Up
Breyona Holt has photographed Normani, Summer Walker and more.
It takes more than holding a camera to call yourself a photographer. It requires skill, talent, and an exquisite eye. Breyona Holt is behind the Atlanta-based Exquisite Eye brand, but before she was shooting notable names from former OMG Girlz member Bahja Rodriguez to rising stars Summer Walker and Normani, Holt was a young girl who admired her father's creativity.
Holt first became interested in the art of photography at a very young age. With her father being an active photographer, she had a love and appreciation for jumping in front of the lens early on. Shortly after discovering that she enjoyed being creative, she joined the journalism program during her sophomore year of high school and begun to sink deeper into her love for the camera. That same year, her father bought her her first official camera at only 15-years-old. The rest is history.
"Growing up in a household where my parents were both artists had a huge impact on who I am today. I was able to witness the labor and the result of their ideas manifesting into reality," Holt told Girls United. She described their home as having a "plethora of photo albums" which embodied their Black creativity and individuality. "Everything in the photo albums always felt intentional, from the fashion, to the set, to the lighting. Even though it had been years ago, it still moved and inspired me."
Holt knew that she wanted to be a full-time creative and photographer in college once her clientele demand was increasing. "It made more sense at the time to go full-time with something I truly love and now looking back, that one decision has changed my entire life," she said confidently of her decision during her young adult years.
Check out our exclusive interview with Vanessa Simmons about her 'sweet' new position as Pastry's Creative Director.
Her first celebrity gig was capturing Bahja Rodriguez, a singer-songwriter based in Atlanta. Holt and the "Hold You Over" songstress met while Holt was on set for another job working as a creative director. "I ran into Bahja who mentioned that she knew who I was from Tumblr and we decided to link up shortly after. At the time, Bahja was embarking a solo career and we both began to lock in and create content almost daily," Holt said.
Read our exclusive interview with former OMG Girlz member and 'The Mix' host Zonnique Pullins.
Since then, Holt's Exquisite Eye Studios brand has taken flight. She has expanded her lens and photographed influencers and popular music artists including Summer Walker, Normani, Joyce Wrice, Mereba, and Giveon.
"All of these artists inspire me with their sound and have given me the freedom to expand my artistry which allowed me to create timeless visuals that can live alongside their music," Holt told us. Most recently, Holt photographed stylist and entrepreneur Aleali May for the launch of FENTY EAU DE PARFUM.
"Counting on yourself is the best investment you will ever make and when you follow your intuition, it will never lead you wrong," Holt advised young creatives who are hesitant to take the leap of faith. "The journey will be challenging, but as long as you stay focused and consistent you will accomplish anything you set your mind to. Don't fall into comparing your journey to others and know that what is for you will always be for you."
Photo Credit: Twitter/@Exquisite_Eye