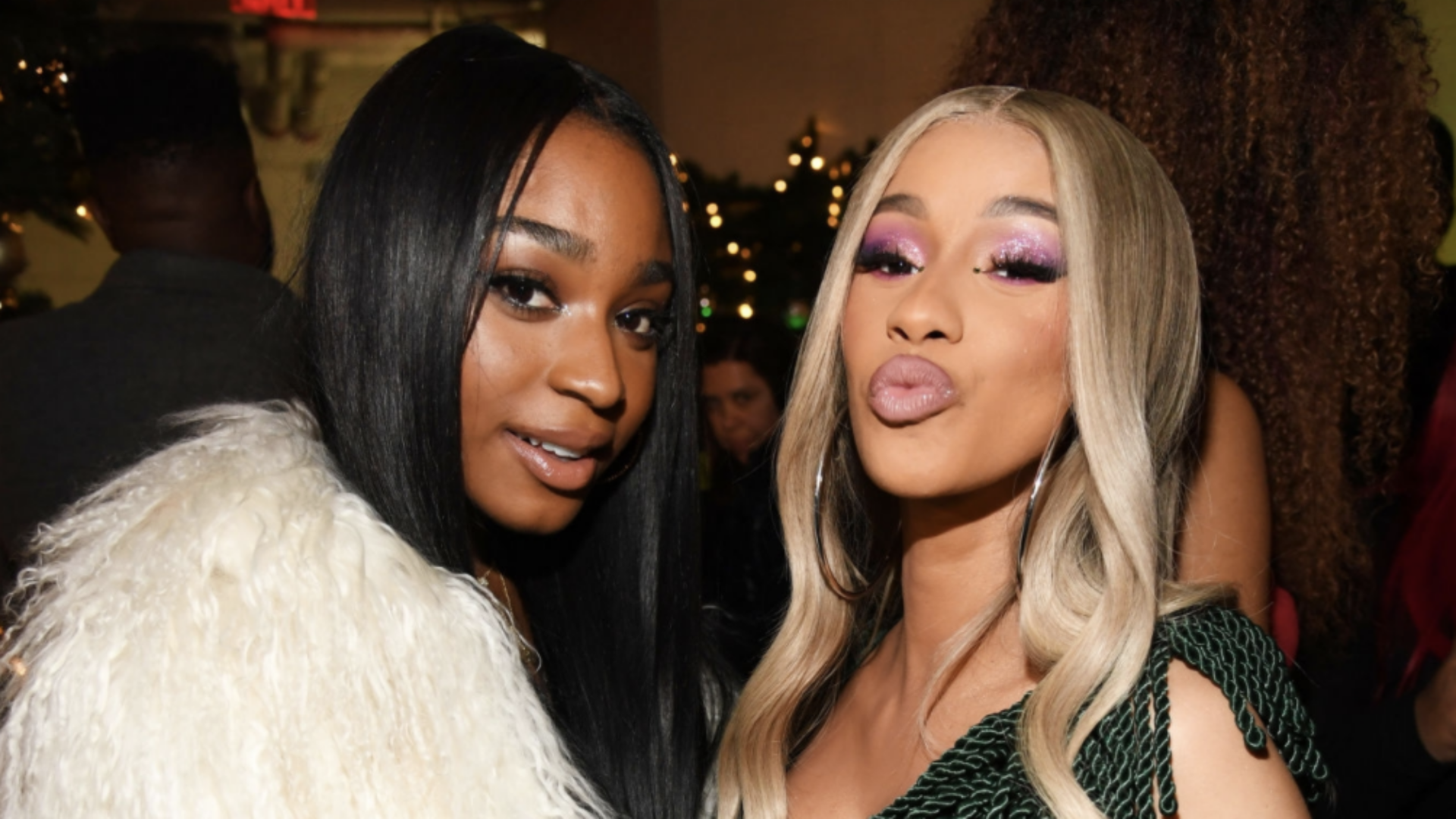 Normani And Cardi B Will Collaborate On New Single, "Wild Side"
We can't wait to hear it.
The girls are coming!
It has been announced that Normani will release her new single, "Wild Side" on Friday, July 16. The new track will feature Cardi B.
This will be Normani's first single since 2019's early 2000s-inspired song, "Motivation."
Fans began to speculate the new single was in the works when Cardi B teased news on July 13 via Twitter. "So, I gotta secret to tell you tomorrow guys!," Cardi said, fanning her hand and smiling excited. "I'm scared but I'm excited."
Normani has had fans on high alert when she cleared out her Instagram feed with the exception of two posts. The first was a video from February 2021 that showed the singer listening to an unreleased track. The second featured her in a cheetah print one piece, which we now understand to bee an allusion to the upcoming song's title.
Cardi and Normani connected for the video for Cardi B and Megan Thee Stallion's 2020 release "WAP." They were also spotted together for a photo opp backstage for a 2018 holiday event in New York.
Cardi B has released and been featured on a number of tracks since her first album, 2019 Grammy-winner Invasion of Privacy, including "Please Me," "Clout," "Press," "South of the Border, "Yes" the controversial "WAP" with Megan Thee Stallion and "Up." The 28-year-old has also had a guest appearance on "Type Sh*t" from Migos' album, Culture III. She revealed her pregnancy with her second child during her debut performance of the song at the 2021 BET Awards.
Normani offerings have been sparse and beloved by fans. She shared a 2-song EP, Normani x Calvin Harris, in 2018 and has released a handful of singles in recent years. She shared a remix to "Motivation" with 21 Savage last year, collaborated with Megan Thee Stallion for the Birds of Prey soundtrack, worked with 6LACK on "Waves" and linked up with fellow Texan Khalid for "Love Lies." Additionally, she was featured on two tracks
Watch Normani and Megan Thee Stallion's collaborative video here.
Listen to a snippet of "Wild Side" below.