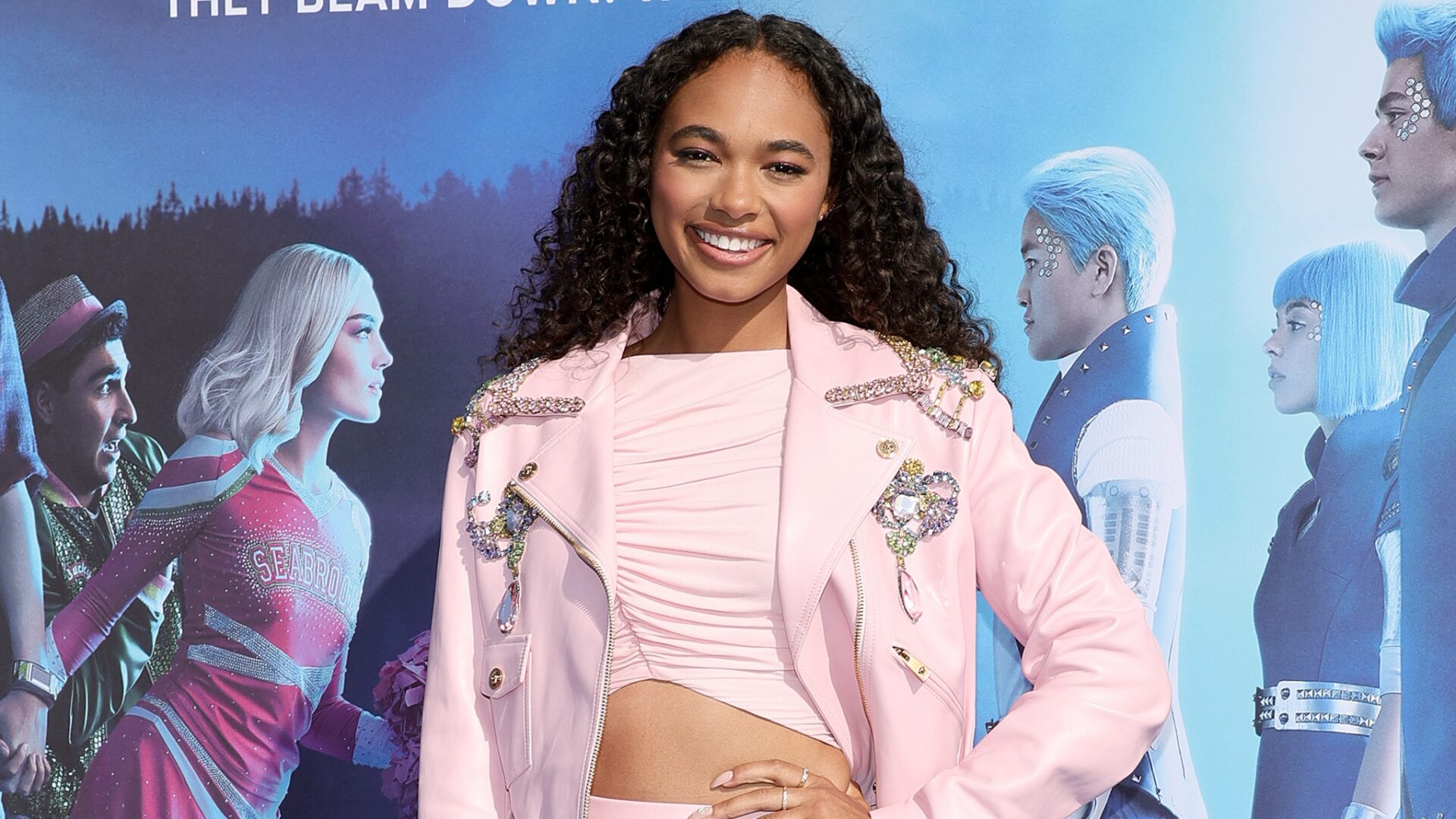 Chandler Kinney 'Idolized' Zendaya For Making Her Feel Seen On Disney Channel
"It makes you feel like your dreams are achievable," the 'Zombies 3' star told Girls United
Chandler Kinney came onto the Zoom screen with a sweet smile, rosy cheeks with a flush of flattering blush, and a personality that you just couldn't help but vibe with. Even her "hi" made me wake up a little more like a hot shot of espresso – minus the caffeine jitters.
Kinney couldn't help but express her "excited energy" at the top of our interview as we geared up to talk about all things Zombies 3. "I'm just so excited about the movie, and for fans to see it because it's been highly anticipated. Just thinking about it, we were on set literally filming it exactly a year ago so it's crazy to now be here talking about it," Kinney said about the time and energy put into the Disney Plus franchise film.
Kinney sharpens her claws and teeth for her role as "Willa," who serves as the fierce and fearless leader of the werewolves. Before she became part of the Zombies family, the California native was seen in "American Horror Story: Asylum," "90210," "Haunted Hathaway's," and as a series regular in "Lethal Weapon" with Damon Wayans. In comparison to other drama and action projects that she'd filmed before, you can say that filming a musical children's movie was a bit out of the box for Kinney – but in the best way possible.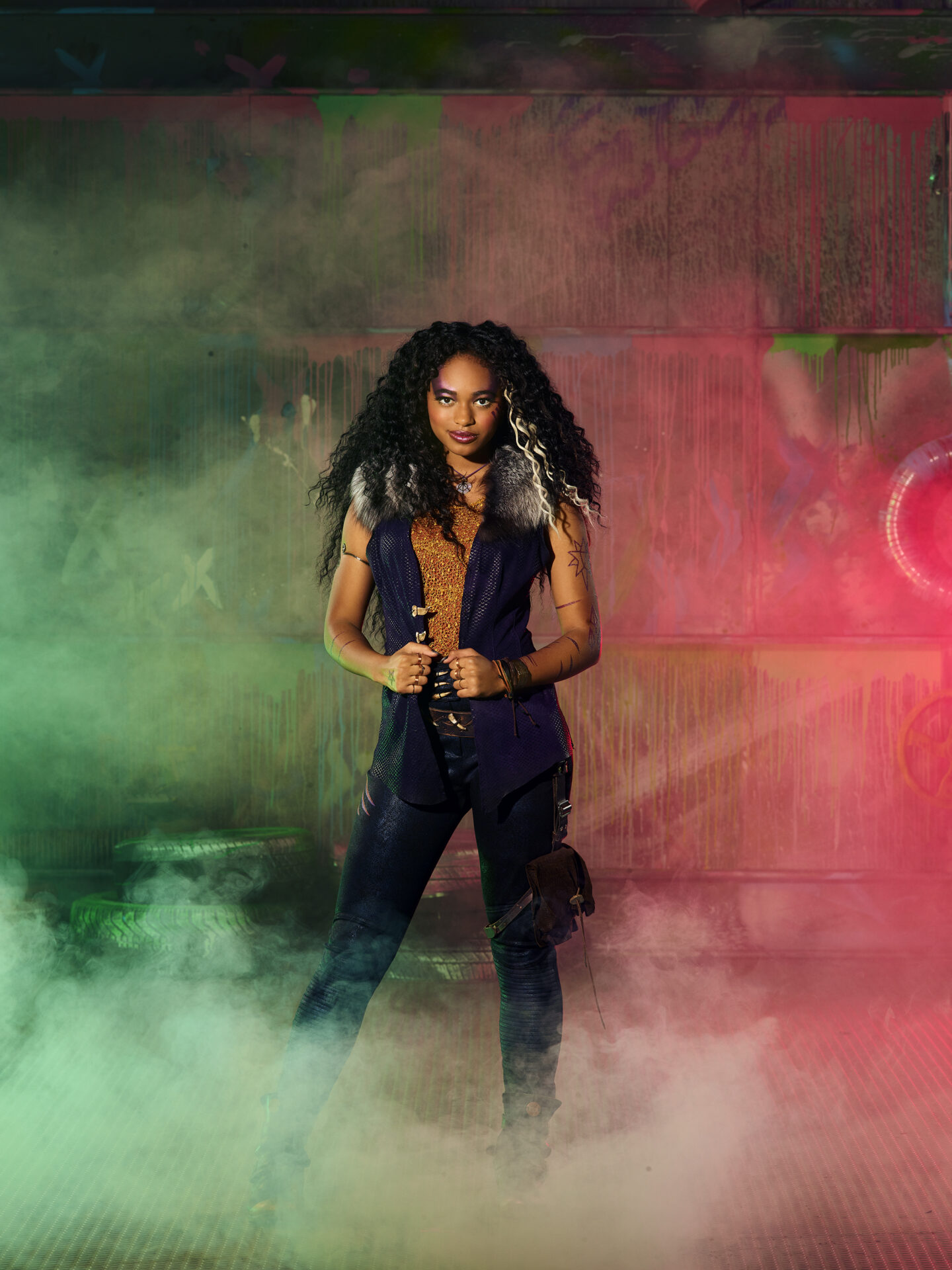 Photo Credit: ZOMBIES 2 – Disney Channel's "ZOMBIES 2" stars Chandler Kinney as Willa. (Ed Herrera/Disney Channel via Getty Images)
"Willa is a very strong woman – strong young werewolf," Kinney corrected herself while laughing. "She is the leader of the wolf pack, she's very protective of her family and that is a quality that I absolutely love about her, and that we definitely share." The actress confides in Girls United that she often finds herself struggling to warm up to others instantly, so she would love to take a page from her fictional character's book and know that it's okay to trust others.
In addition to channeling more energy and enthusiasm, Kinney said that making everything "bigger and better" with her cast mates on set was nothing less than an amazing experience. "I'm really proud of what we created together. We all poured so much love into the entire project and this entire franchise, but especially Zombies 3," Kinney said humbly. "I think everybody's going to tune in and expect something huge, and I don't think that this movie will disappoint."
As a young Black girl starring in a franchise as well-received as Zombies, Kinney doesn't take her role lightly knowing that other Black girls are looking to her as a role model. Especially because she was once in the same seat, admiring a certain Emmy award-winning actress during her Disney Channel days.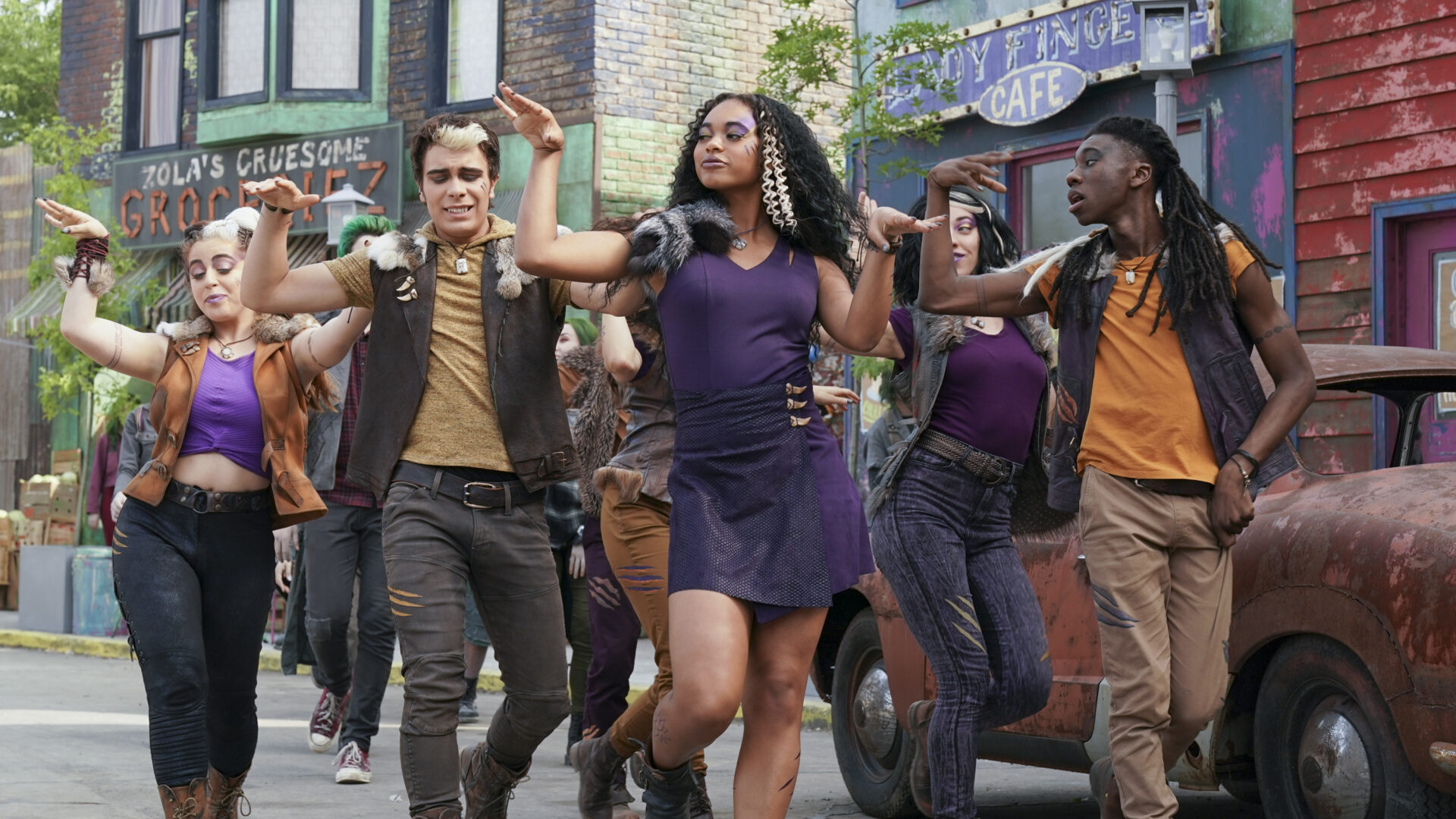 Photo Credit: ZOMBIES 2 – Disney Channel returns to ZOMBIETOWN and SEABROOK in "ZOMBIES 2" (John Medland/Disney Channel via Getty Images) ARIEL MARTIN, PEARCE JOZA, CHANDLER KINNEY
"I idolized Zendaya on Shake It Up. It was great because I was able to see myself. Being able to see someone that looks like you, and may see things the way that you see things, makes you feel included," Kinney said. Before Zendaya was Rue on HBO's Euphoria, she starred as Rocky Blue on Shake It Up, and for young Black girl dancers such as Kinney who has been dancing since she was three, being able to see herself in the main character meant the world to her. "It makes you feel like your dreams are achievable. You have to see it to believe it."
Kinney was once able to work alongside her Emmy award-winning idol when guest-starring as a high school student named Monique in the Disney Channel series, "K.C. Undercover." Without any hesitation, Kinney gave Zendaya her flowers the moment they met on set and didn't hold back how she felt about the impact she had on her life. She was instantly inspired by Z's ability to not only act as an undercover spy but be involved in technical production and business management. "I definitely told her. I was like, 'You were iconic. I hope you know that,' which she does," she laughed.
She admires Zendaya as "someone that can do it all,", especially in an industry where people are typically boxed into one area of expertise. "I think women, in general, are sometimes made to feel that they have to limit their abilities or their talents, or that they can only be one thing, but [Zendaya] is a total embodiment of doing everything that she wants to do, and not letting anything stop her. Just her existence and everything that she does is a reminder of that," Kinney added sweetly.
Fast forward to 2022, Kinney is able to contribute to the diverse representation that is the Zombies franchise throughout the cast. She wants young girls to watch her Willa character and feel empowered to speak their minds, embrace their individuality, and always stand up for themselves. "It really means a lot to me when I hear from young girls or their moms or their parents. They'll come up to me and say, 'Because of you, my daughter now embraces her natural curls,' or 'My daughter now feels that she can go after her goals because Willa is so fearless in all of her pursuits.' That means the world to me." 
In addition to starring in Zombies 3, Kinney is preparing for her sophomore year at UCLA while gearing up for the release of Pretty Little Liars: Original Sin. Growing up as the self-proclaimed "biggest Disney fan in the world," she was honored to have been part of something so iconic while making her dreams come true as an actress, singer, and dancer. However, while preparing for the reboot, she understands that her audience is going to be a bit different.
"We're definitely not dancing and singing, I'll say that," she laughed. "So I do miss that aspect a lot, because it is just such a core part of who I am, but in that story, we still touch on really important topics. I definitely would say that conveying those messages through dance and song can be pretty fun too, which I love that about our Zombies family."
The Disney+ original movie "Zombies 3" premieres on Friday, July 15th, 2022 on Disney+. Check out the official trailer below!
Photo Credit: Photo by Matt Winkelmeyer/WireImage for Disney+ Original Movie "Zombies 3" Los Angeles Premiere