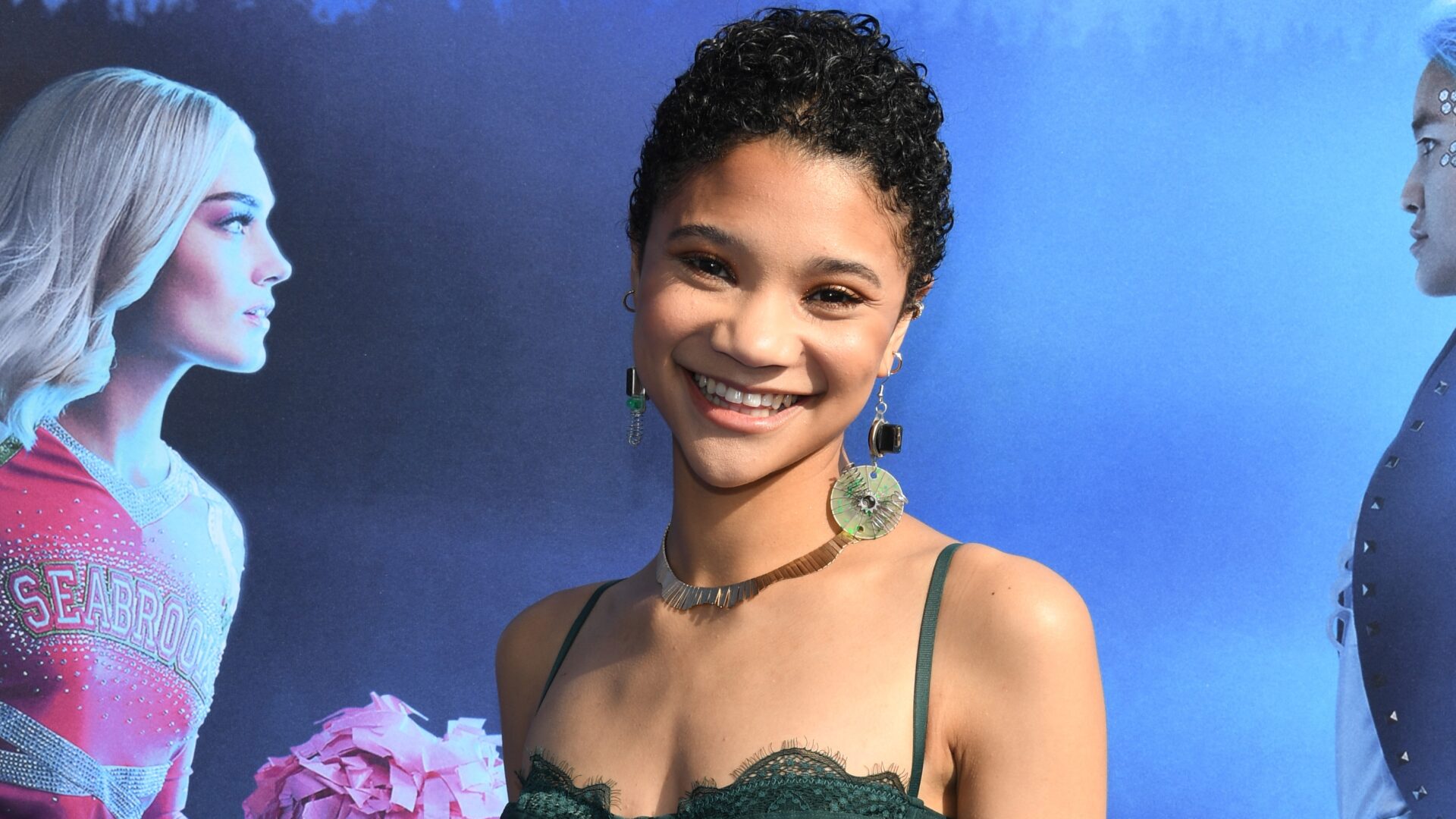 'Zombies 3' Star Kylee Russell Wants Her Daughter To Learn From 'The Good Messages' In The Movie
The Disney+ original movie "Zombies 3" premieres on Friday, July 15th, 2022 on Disney+.
You may remember her sweet face as Corbin Bleu's sassy on-screen sister in the Disney Channel Original Movie Jump In! alongside Keke Palmer. You might have even seen her guest-starring in a few of your favorite shows from Disney Channel's reboot Girl Meets World to the nostalgic Just Jordan on Nickelodeon. Now, Kylee Russell is all grown-up and starring in a new Disney Channel fantasy franchise called Zombies.
The 25-year-old actress stars as Eliza, Zed's (Milo Manheim) techie genius best friend and oftentimes his voice of reason. Her character is also a proud activist for zombie equality and a rebel at heart who doesn't take any nonsense from any zombie, alien, or creature. "I think what the movies represent and what it teaches kids, I've never done a children's movie that taught such valuable lessons so I think that's also what separates it from everything else I've ever done," Russell raved about her decision to join the Zombies cast.
"Zombies was my first musical ever, and it was always on my bucket list. I always wanted to do something where I can sing, act, dance, and do all the things that I love," the Los Angeles native confided in Girls United. Prior to joining the successful franchise's cast, Russell had a knack for being a talented singer, songwriter, and dancer. Russell is currently one-third of a member of the girl group Dandridge, along with her sisters Halle Russell and Chelsea Tavares, who stars on CW's All-American.
Girls United caught up with Russell about evolving since her days as a Disney Channel child star, advice she'd give herself about maneuvering through the acting world, and what excites her about raising her baby girl Greyson.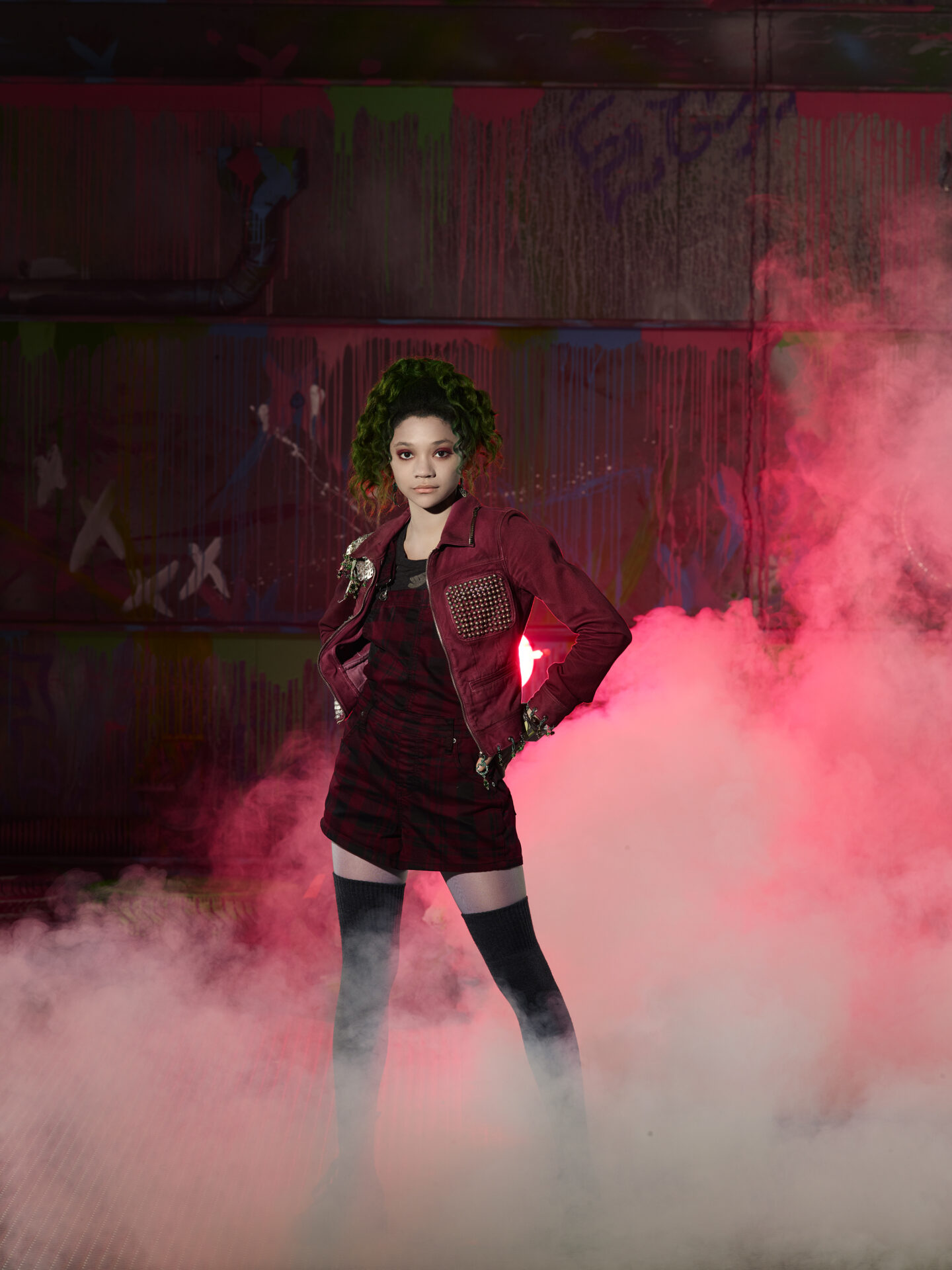 Photo Credit: ZOMBIES 2 – Disney Channel's "ZOMBIES 2" stars Kylee Russell as Eliza. (Ed Herrera/Disney Channel via Getty Images)
Girls United: With you being in Zombies and Jump in!, you're essentially a Disney kid. As somebody who's been in Disney, how would you say that Disney does at portraying diversity inclusion to kids?
Kylee Russell: When I did Jump in!, that was 2007. From what I'm aware of, that was really one of the first Black Disney Channel movies. Since then, it has been really nice to see more diversity as far as race and even gender identity. I feel like it's been doing a lot better. There's always still room for improvement but I've noticed a massive difference, and I'm very happy with where things are heading.
GU: How have you grown over the years as an actress, and how has Zombies pushed you and challenged your craft?
KR: I think [with] the long days and the long dance rehearsals and constantly going, going, going, it pushed me to see just how much I can push myself. If I'm tired, [I say] "No, Kylee, keep going. No, Kylee, more energy. Kylee, you got this. Just remember these two steps here. You got this," because I doubt myself a lot. When I'm doing it, I feel like I'm doing an awful job and I'm like, "Oh my God, that was horrible. I'm so scared for this movie to come out. I don't want to see it. I'm going to look a mess." Then I watch it, and I'm like, "Wow, we did an amazing job. We all came together and did the best that we could do, and we created something amazing that kids love and enjoy." It's such a blessing.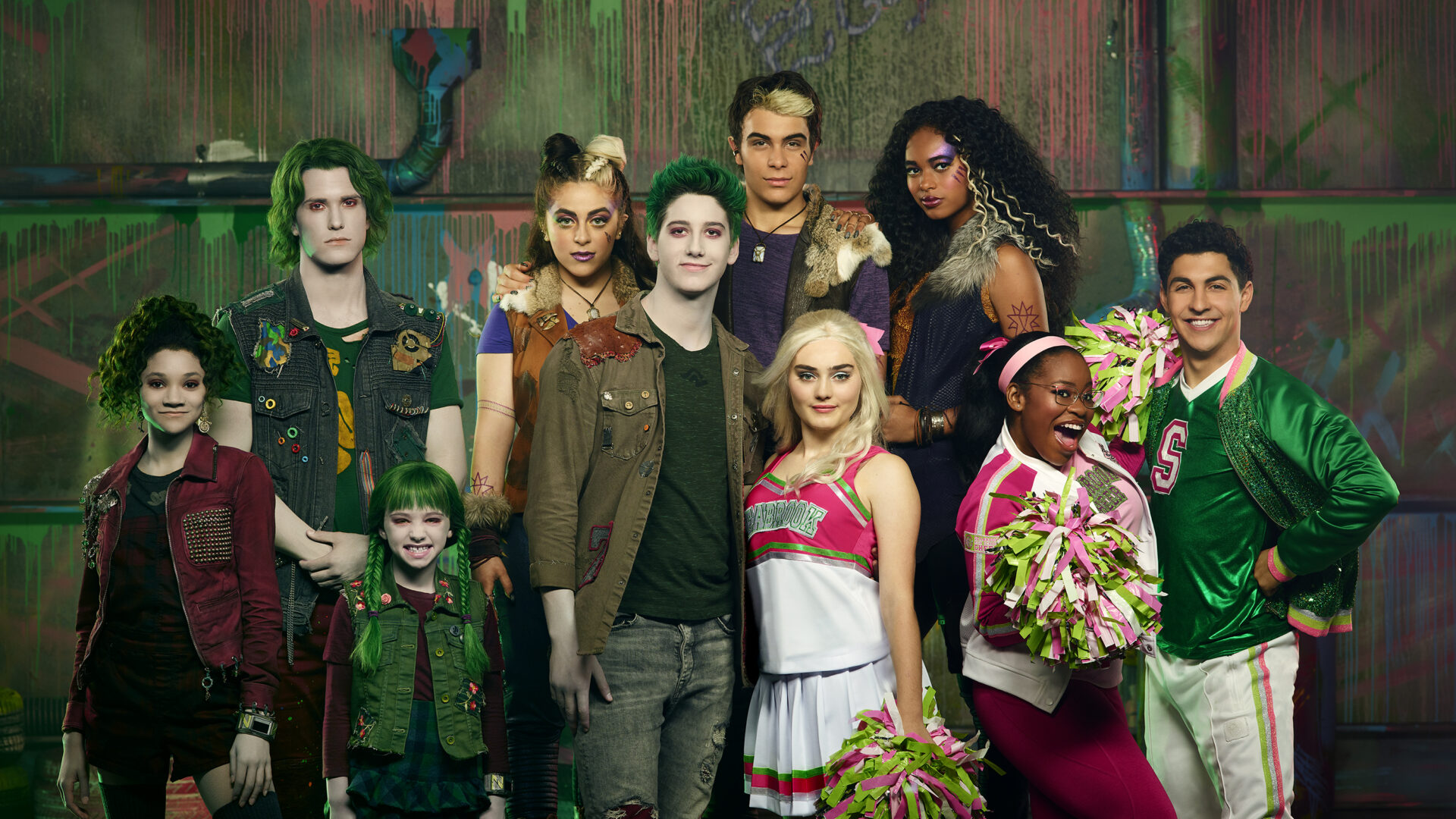 Photo Credit: ZOMBIES 2 – Disney Channel's "ZOMBIES 2" stars Kylee Russell as Eliza, James Godfrey as Bonzo, Kingston Foster as Zoey, Ariel Martin as Wynter, Milo Manheim as Zed, Pearce Joza as Wyatt, Meg Donnelly as Addison, Chandler Kinney as Willa, Carla Jeffery as Bree, and Trevor Tordjman as Bucky. (Ed Herrera/Disney Channel via Getty Images)
GU: Not only are you an actress, but you're also a wife and mother. How would you say that you've been doing as far as balancing motherhood and being a wife on top of being in the entertainment industry?
KR: For the first six months, I couldn't balance it. I was all over the place. I felt like my life was falling apart. At the same time, everything about it was perfect because we have our daughter. I was like, "Everything around me is falling apart, but it's okay because you're so cute," you know? I just called my agency and I was like, "Hey, I think I need a minute to just figure out my home life for a second, and then when I kind of have that figured out, I can jump back into work and stuff."
For Zombies 3, I filmed that shortly after having my daughter Greyson. I brought her on set with me, and honestly, having her on set makes it so much better. I don't know how I would've done it if she was at home. I would've just been like, "I need to go see my baby." Being able to bring her to work with me puts me at ease because it's like, I can do my thing, go to my trailer, see my kid. Everything's good and then I feel recharged to go back.
GU: How do you feel knowing that one day when she gets older, she's going to see the projects that you do and be like, "Oh my God, that's my mom"?
KR: It's wild to even think that. I don't know why, but I feel like when she watches Zombies for the first time, because of the hair and makeup, she's not going to believe it's me. I'll be like, "That's mom." She's like, "Mm, no. Sorry. You don't have green hair. It's not you." (laughs) It's interesting because she'll be a year on the 10th, and she already likes watching different shows. You can see that even at this young age, she's absorbing everything. I try to be mindful of what she watches; the good messages.
When she's old enough, I would like her to watch Zombies just because it focuses on inclusion. I don't ever want my child to look at anyone [and] be like, "Oh, they're different. I don't want anything to do with it." I want them to embrace different. I want them to want to take the time to get to know someone on a deeper level and just love and spread kindness. The more I can have her watch stuff that involves that, the better.
GU: If you could give young Kylee a piece of advice about maneuvering through the entertainment industry, balance, and trying to be that strong Black woman trope of trying to do it all, what would you tell her about where she's going and where she's going to be?
KR: I guess I would tell my younger self that it's okay to step back for a minute. Everything's going to be okay. You're going to eventually end up where you want to be. Keep moving forward, keep doing your best, keep going. When you're feeling overwhelmed, it is okay to take a second and regroup. I think that the main thing I had an issue with was knowing when I was overwhelmed and I need a break, but not wanting to take a break because I didn't want to let anyone else down. In reality, all I was doing was letting myself down because I was hurting myself by not taking a second to relax and regroup.
The Disney+ original movie "Zombies 3" premieres on Friday, July 15th, 2022 on Disney+. Check out the official trailer below!
Photo Credit: Photo by Jon Kopaloff/FilmMagic for Disney+ Original Movie "Zombies 3" Los Angeles Premiere