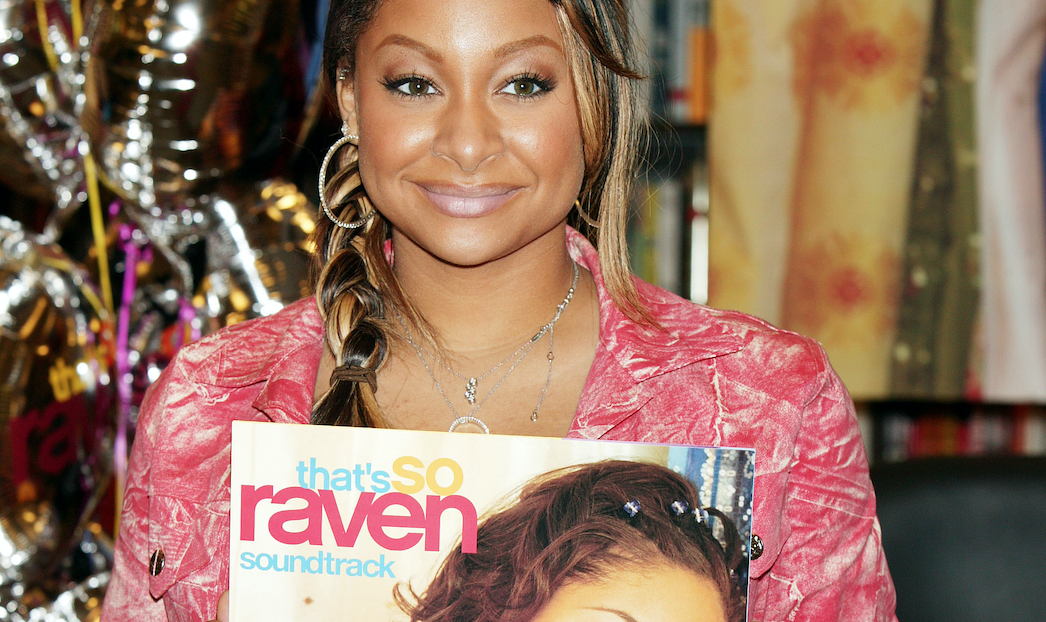 How 'That's So Raven' Helped Black Girls See Themselves
'That's So Raven' ran on Disney Channel from 2003 until 2007.
Growing up, I spent weeknights at my aunt's house, planted in front of the T.V. that remained untouched in my absence. When I returned each day, the television would be on the same network I'd left it—Disney Channel. I had first seen Raven-Symoné as Nicole, the title character's younger cousin on Hangin' With Mr. Cooper. Then, a little over a decade later, Symoné burst onto the scene as Raven Baxter, a fashionable Black teenager with the gift of clairvoyance and the star of That's So Raven.
As an adult, I'm mesmerized by the humanity she was afforded. She wasn't traumatized and there were no painfully dramatic storylines for ratings. Though the show touched on important topics, like body image and racism in fashion, it never felt like I was being fed excessively disturbing narratives about Black girlhood. Raven Baxter could've easily been me, or any of my spiritual friends. I had visions of seeing myself considered in the pop culture offerings that were accessible to me, and I got them in Raven.
Situated in the nearly-two decades between Moesha and Grown-ish, That's So Raven was a breath of fresh air. Moesha had suddenly ended three years prior to Raven's debut, and beyond Raven and UPN's One on One, live-action shows about Black teen girls weren't prevalent in the early-to-mid 2000s. Symoné was a champion for Black girls everywhere, and she quickly became known as a multitalented superstar.
The 2004 That's So Raven soundtrack featured four tracks from Symoné and sold over 500,000 copies. The show was "the highest-rated original in the channel's history," according to AV Club. Symoné proved that some of the limitations Black actresses once faced were indeed fading away, and that Black girls wanted shows about Black girls. Raven also paved the way for future, young Black celebrities, like China Anne McClain, Zendaya and Keke Palmer. In addition to actresses, everyday girls were influenced and encouraged by That's So Raven, too. Many of us were forever changed from the first time we saw Raven bouncing down her high school's hallways, and have indirectly allowed the show to influence the turn from strict Christianity to mysticism. Even my own interest in fashion is directly connected to Raven's on-screen work as a designer.
It's true that representation is not the end all-be all, and that diversity is sometimes nothing more than a marketing tactic. But in That's So Raven's case, representation was what that Black girls needed to navigate an uncertain future.