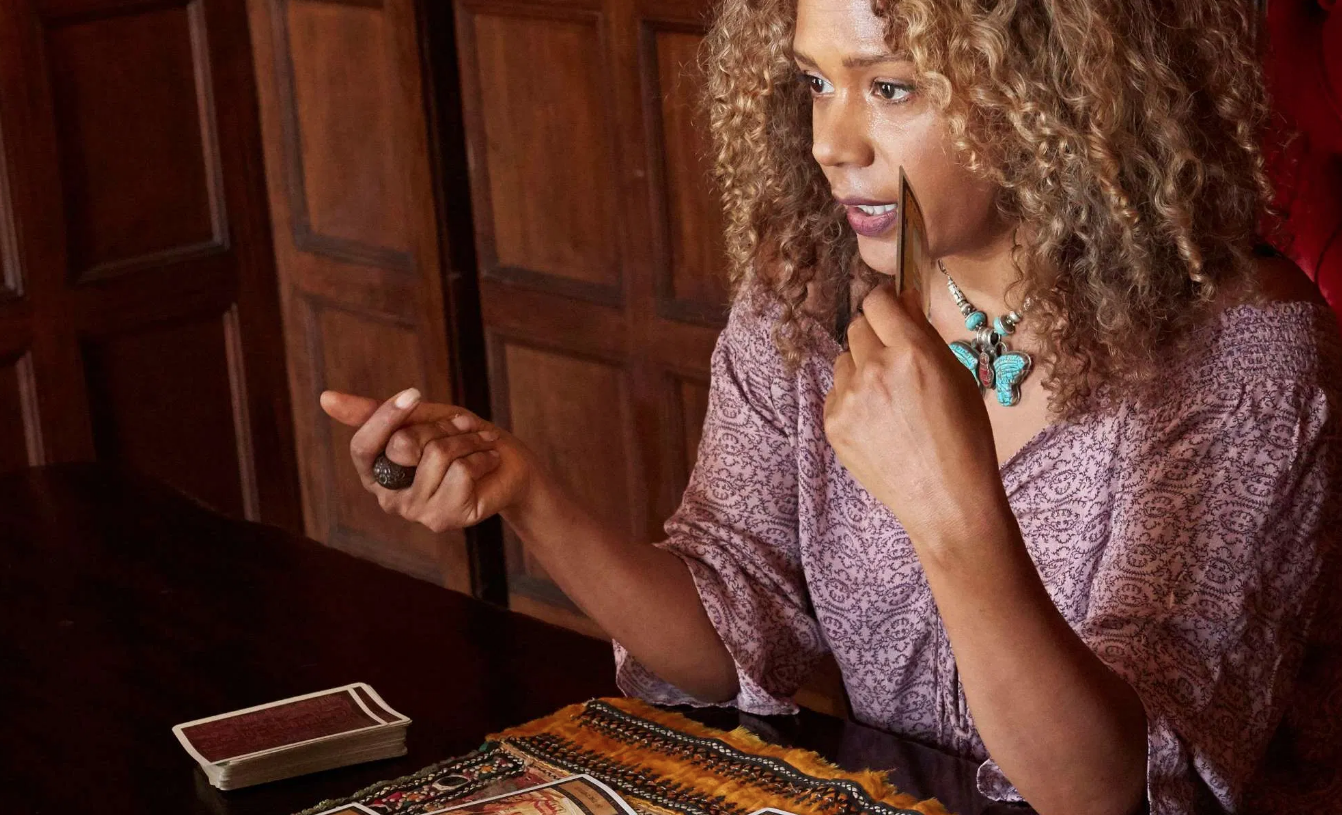 Rachel True Is Set To Release A Deck Of Tarot Cards
True's debut book will be published simultaneously.
Over the past several years, Rachel True has become a premier tarot reader. Grammy winner Billie Eilish and journalists from the feminist publication Jezebel are just a few testaments of her work. Now, True is helping a wider range of people understand her process through her own deck of tarot cards.
True rose to prominence for her work as an actress. She appeared in films such as The Craft and Half Baked, as well as the television show, Half & Half. But since she was a teen, even before her role as teen witch Rochelle Zimmerman in The Craft, True has been passionate about the occult. In fact, she used tarot to help her balance her acting career.
"I've [practiced] tarot since my teens as a way to stay on my course," True told Dazed Beauty in 2019. "In a profession like acting this is a huge comfort. It's easy to get wrapped up in your ego when you're an artist. To stay grounded when the world is smoke and mirrors is a challenge."
During a Twitter exchange, True revealed that the True Heart Intuitive Tarot, Guidebook and Deck will be available for pre-sale this summer. The deck will come with a handy guidebook, which will encourage users to be led by their intuition rather than the cards' literal meanings. "True's stance is that tarot cards don't predict the future, but rather suggest possible outcomes based on the reader's present energy," the deck's official online description reads.
Hopefully, this continues the trend of Black women creating their own tarot cards.
Photo Credit: Nasty Gal