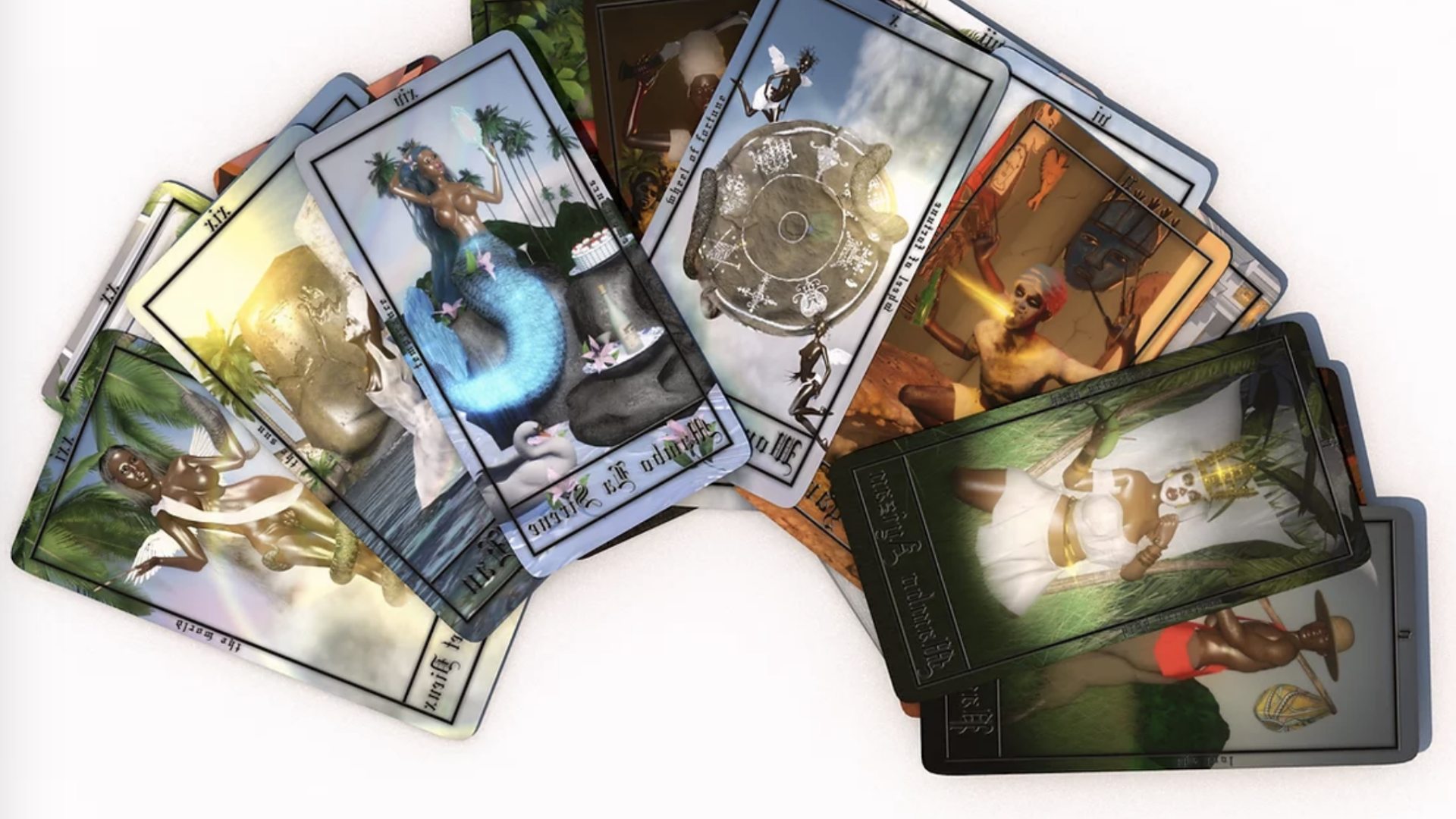 Sarah Nicole François On Her Vodou Tarot Cards
Sarah Nicole François tapped into her Haitian roots by making a Vodou tarot deck.
Vodou is not what some people think it is. Like any religion, it's about the totality of life and righteousness. Artist Sarah Nicole François is sharing that message through her Haitian Vodou tarot cards.
How It All Began
François' career began with her designing clothes in the early 2010s. She found success as a designer, and her unique bondage-meets-outerwear style quickly took off. François initially created 3D models so her #000SPORTSWEAR/// lookbooks showcased her clothing in a futuristic way and soon, her 3D art designs became sought after, too.
In 2018, François worked with Solange Knowles and her team on the roll out for When I Get Home. She created a 3D version of the singer, an opportunity she knows manifested through her spoken desire to work with the afrofuturistic artist. The collaboration set the stage for more high profile work from François, with her recently making artwork for Brooke Candy and Rico Nasty's new single, "FMU".
A Florida native, François (who is Haitian) looked to blend her love for 3D art with her own culture; so, she designed a 3D Vodou tarot deck.
"With my learning [more about my culture], I thought it would be such a good idea to turn all these figures into something that you could look up to represent the positive spin through a Vodou deck," François said to GU. Mainstream media portrayals have given Vodou a bad rap, but François shared that it's actually akin to Catholicism. She believes shows like American Horror Story have made Haitian Vodou, which differs from African and Louisiana Vodou, out to be evil.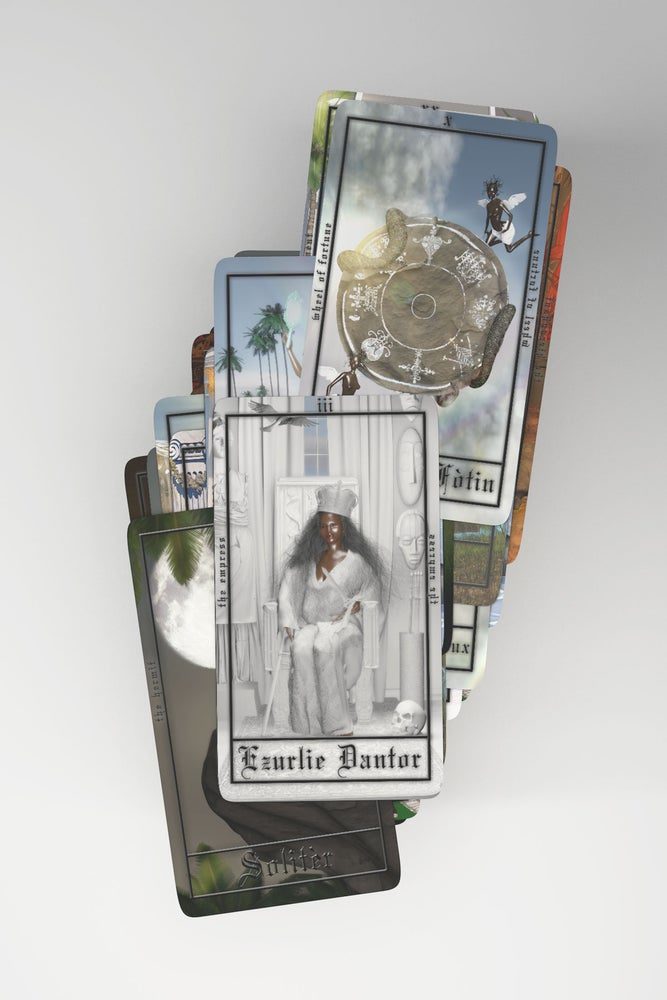 An Afrofuturistic Revolution
François was also inspired by the similarities she noticed between Vodou and Latin tarot cards. "A lot of the themes in…Vodou culture are very similar to the mystique of tarot," she said. "It's like, judgement and justice, and the empress and the emperor…There's a lot of parallels there that I was finding even before I decided to turn it into a deck."
One of François' unique cards took inspiration from a real life figure, Haitian Vodou priestess and revolutionary, Cécile Fatiman. The artist passionately discussed how Haiti was the first Black republic in the west to gain their independence from Europe. This happened through a slave revolt, which was proceeded by a Vodou ceremony conducted in part by Fatiman in 1791.
"Cécile Fatiman played an important role in that slave revolt because [during the Vodou ceremony,] she channeled a very important deity in Haitian Vodou called Erzulie," François said. Sarah chose Fatiman to be the face of justice for her deck.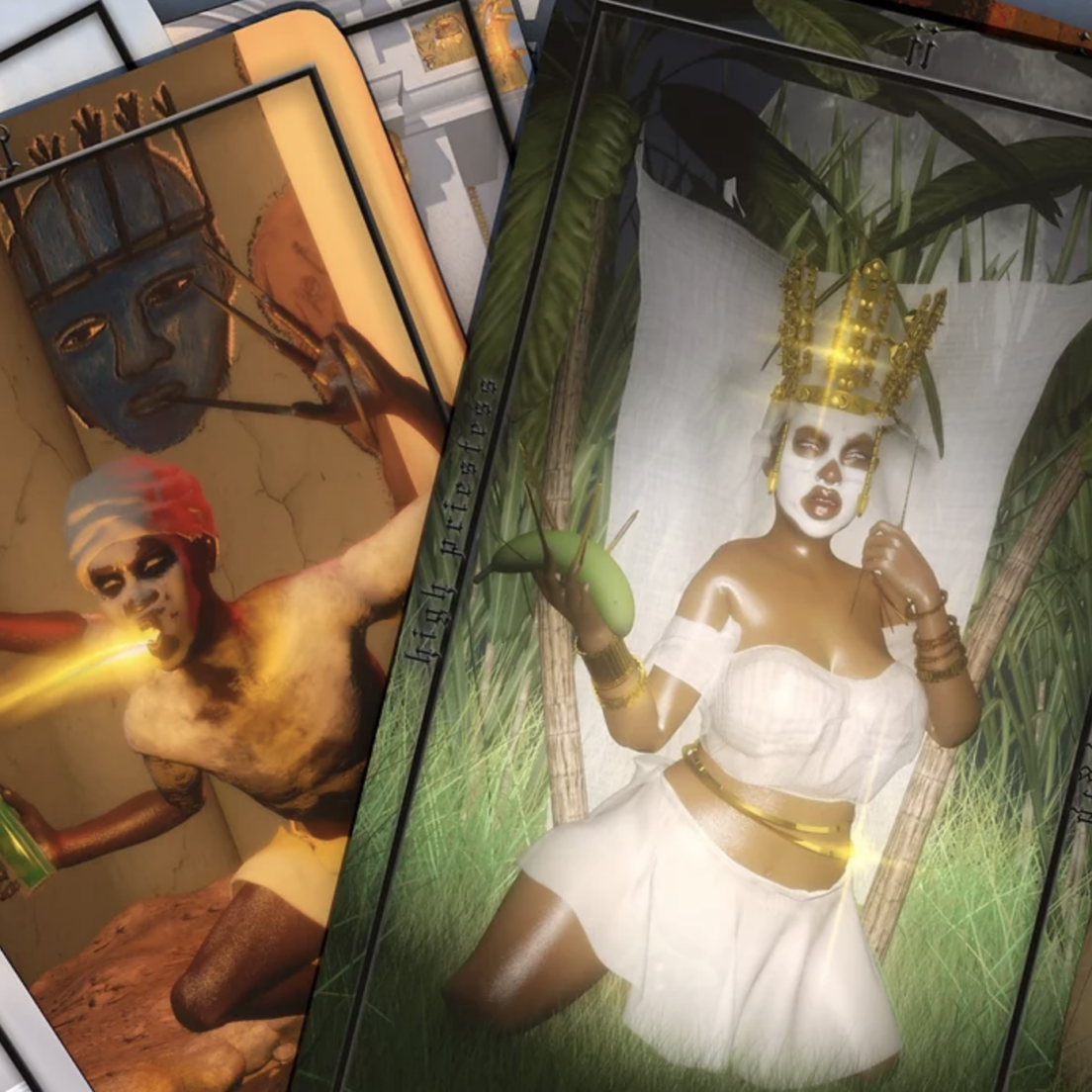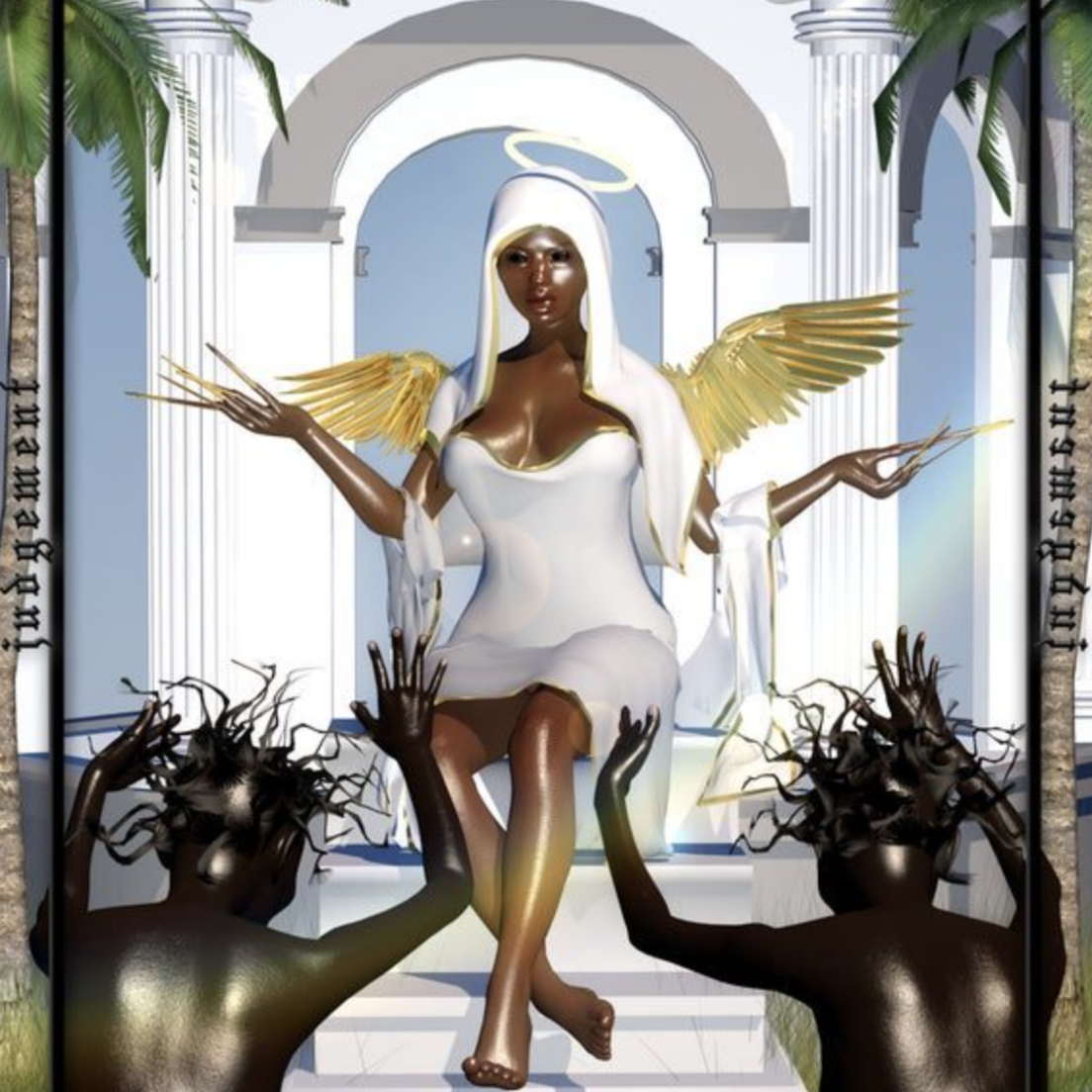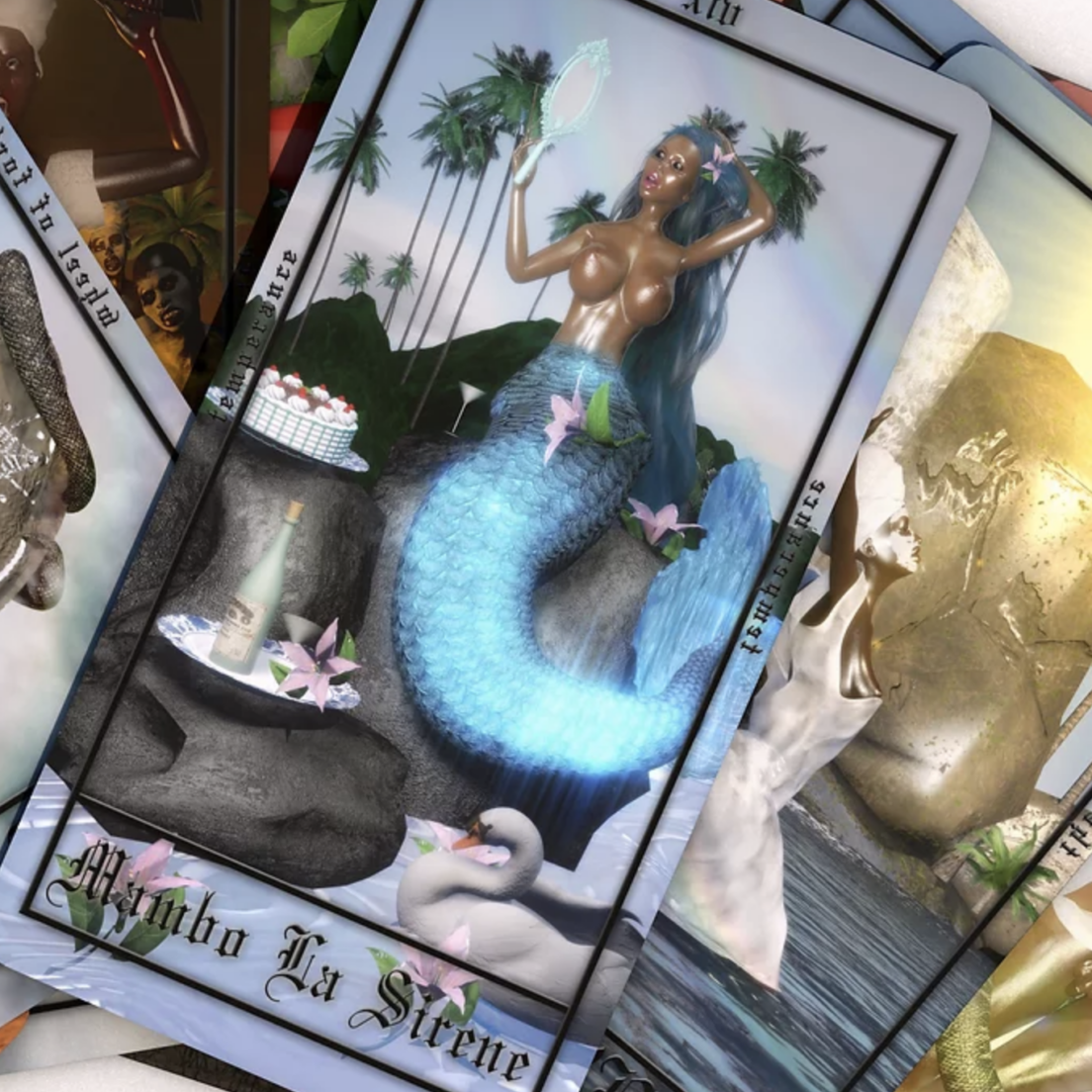 "I thought [Cécile Fatiman] was perfect for the Justice card because it's…the epitome of justice. It's the moment [the Haitian slaves were like] 'we deserve our human rights.'"
You can purchase her Vodou tarot deck here.
Photo credit: Sarah Nicole François' site