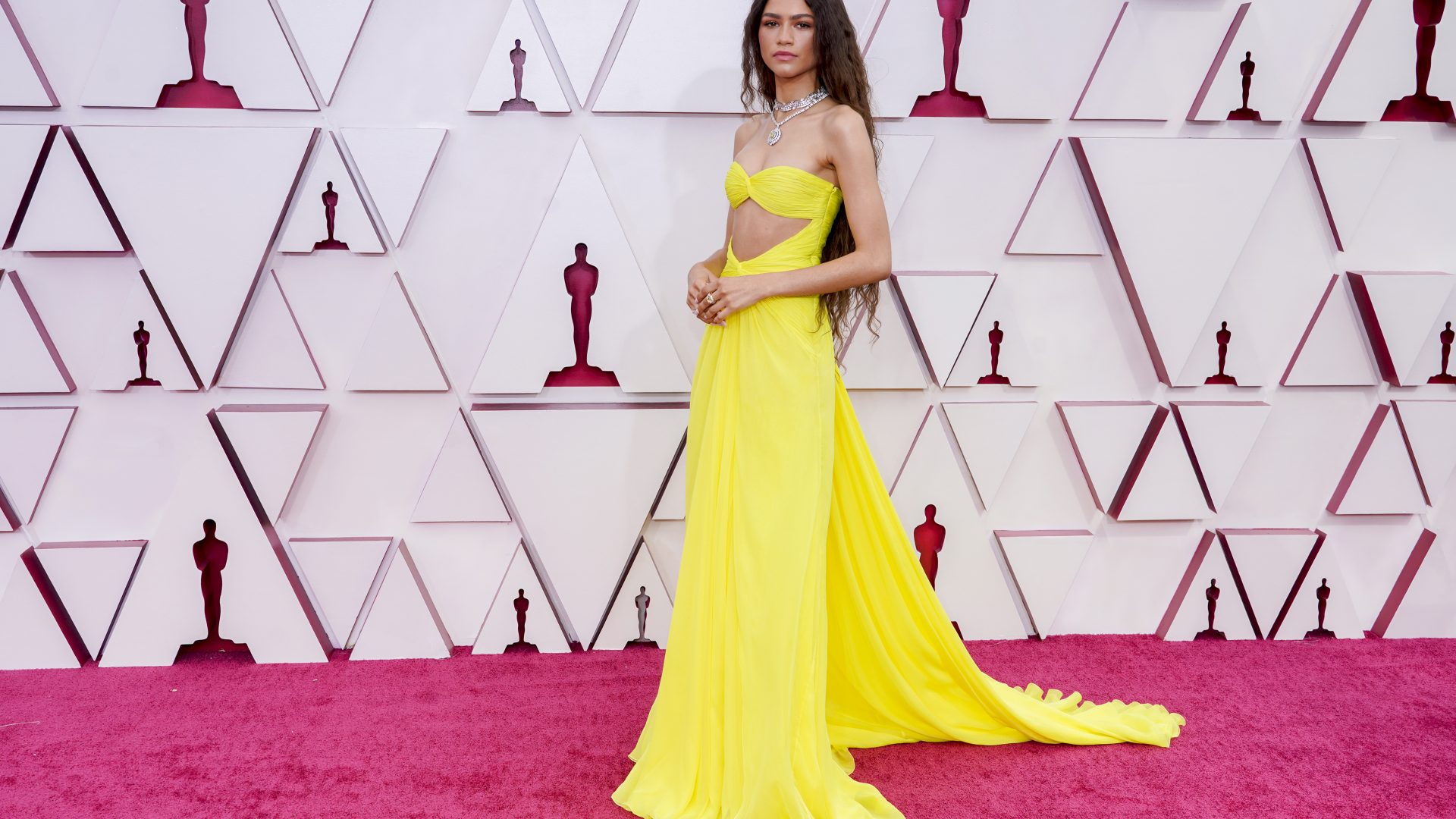 Zendaya And Labrinth Team Up On New Song, 'I'm Tired,' For 'Euphoria' Finale
Did you catch the snippet of the song in season 2, episode 4r?
Zendaya is tapping back into her passion and talent for music and we couldn't be more excited. The Emmy-winning actor joined forces with Black EDM-pop singer/songwriter Labrinth to collaborate on "I'm Tired," a song composed to compliment the soundtrack of the hit HBO show Euphoria.
Part of the song could be heard in episode 4 of season 2, ("You Who Cannot See, Think of Those Who Can") when Labrinth performs the gospel-inspired track in an emotional church scene. For the second season's finale, viewers got to hear the last minute of the song, which features Zendaya's vocals accompanied by a piano.
"She was like, 'Check out this scene, this is what we're talking about," Labrinth told Variety about his collaboration with Zendaya. 'Then I [sang], 'Hey lord, you know I'm tired.' And then she was like, 'Oh sh*t!' And we just started writing the song." Labrinth shared that the creative process behind writing the song was all "impulsive inspiration."
He also shared what it was like appearing in the church scene. "I was like, 'I haven't performed for a while and I've not been on American TV before or been an actor before — oh sh*t, what do I do?' I [was] like, just be in the moment. And I know what Rue's character is going through, so I was like, 'Zone in and let go of your own issues.'"
Labrinth has been composing Euphoria's original score since its first season. Tracks like "Still Don't Know My Name" and "Yeh I F*ckin' Did It" have been met with immense popularity since the show first aired in 2019. Just like lighting and wardrobe, music is an essential part of the storytelling of the show. Each original track is composed to underline a character or the atmosphere of a scene. Labrinth also approaches the show's score as if he were composing an album rather than an accompaniment. "It feels like you're getting an album like somebody is making a real album behind TV, and I think that's a different experience from what's traditional," he said during a Rolling Stone interview.
Singer and future The Little Mermaid star Halle Bailey praised Zendaya for her vocals on "I'm Tired." Bailey tweeted, "hearing this song at the end made my heart swell," followed by a series of heart emojis. "you sound beautiful." Rapper Kid Cudi also jumped at the opportunity to tweet his appreciation for the Spider-Man: No Way Home starlet's collaboration and expressed his desire to be on the remix. Zendaya tweeted back, commenting that the joint venture would be "a dream," to which Labrinth tweeted back, "Let's open a new dimension." Do we sense a remix on the rise?
It isn't Labrinth and Zendaya's first time collaborating on Euphoria's original score. They sang together on "All For Us," a powerful track that could be heard in the final episode and concluding scene of the first season, which was met with much praise from fans of both Zendaya and the show.
The dream collaborative pair also worked with Dominic Fike, who plays Elliott, to compose "Little Star," as revealed in an HBO featurette following the finale. The track was performed by Fike in the season finale of Euphoria, in a scene where we see Elliott soulfully playing the guitar for a tear-filled Rue. "The cast are not just acting, they're part of the music now," Labrinth told Billboard. "And I think that makes it even more special."
While Euphoria wrapped up airing this season, the show will be back with a third installment. Plot details and whether the full cast will be back for season 3 have yet to be announced. Right now, it seems like Euphoria will be back in 2024, as reported by PureWow. Thankfully, we have the show's original score to help us wait until we get to enjoy more 'Euphoria Sundays'.
Check out the official lyric video for Zendaya and Labrinth's "I'm Tired" collaboration below:
Photo Credit: HBO Max/Euphoria