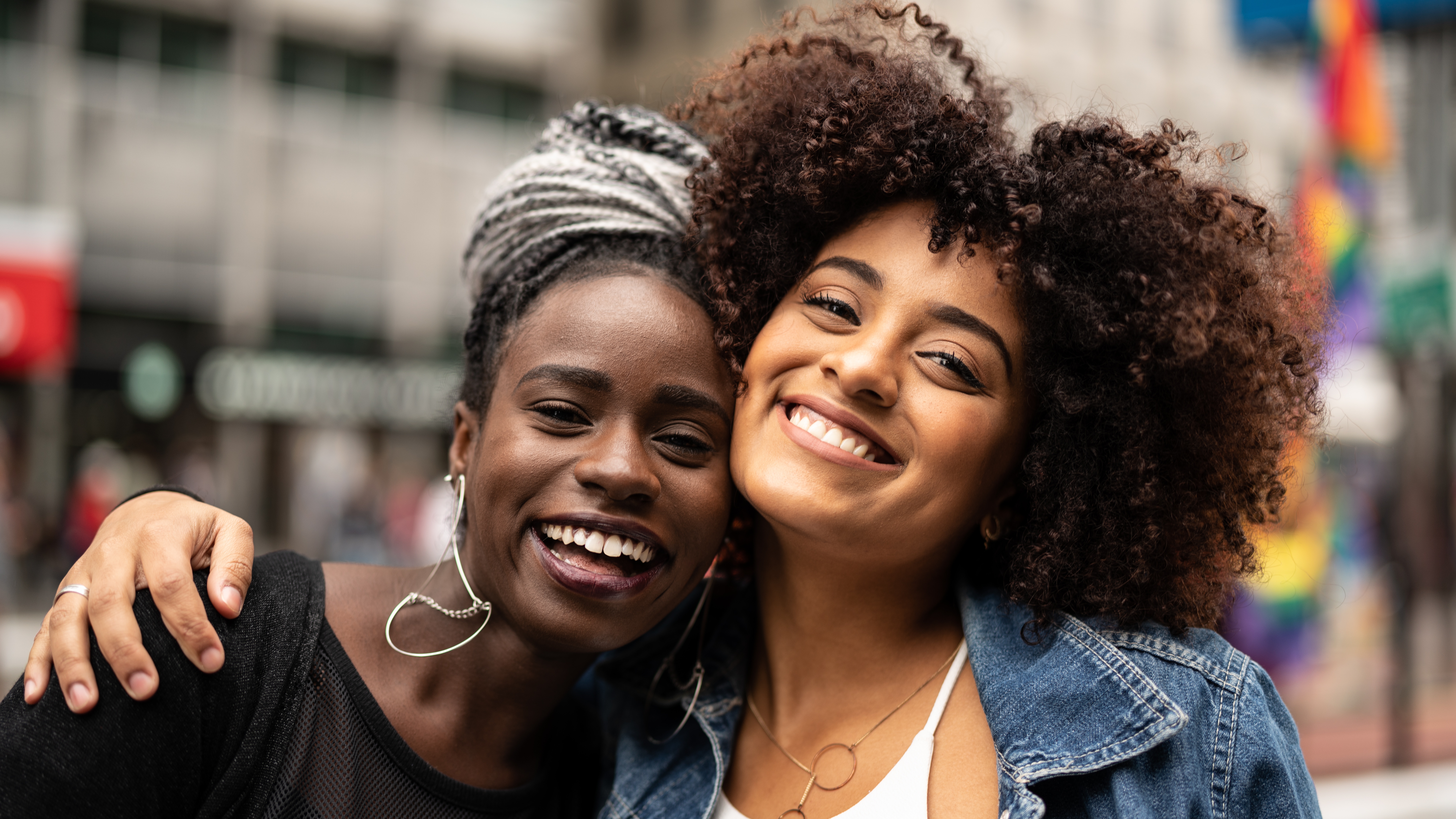 11 Reasons Why Black Women Will Always And Forever Be The Blueprint
Culture shifting is just something we do.
The fulfilling thing about making an impact is that you're able to open the door for a new generation to do the same. Black women have always been and will forever be the blueprint of the culture, which is often imitated but never duplicated. At this year's Girls United Summit, we'll be celebrating with our #ForeverTheBlueprint theme.
Black women have stood out and set the bar high in different areas when showcasing their talents. But it's more than showing off their abilities. It's about how these women have voiced their biggest dreams and fears unapologetically.
Through the women who have opened doors by using their voices and going the extra mile, the next generation can benefit from the hard work and sacrifice that will continue to live on forever. Check out some of our favorite fields Black women dominate and show the sky is the limit.  Prepare for the same impact at GU Summit 2022, which will also stream live on ESSENCE Studios. For more information and to RSVP, visit https://girlsunited.essence.com/gusummit2022/. 
Sports
It's something powerful about Black women exuding strength in the field, from the U.S. Open to Olympic gold medals and inspiration to those who dream of becoming a champion, such as Venus and Serena Williams, Naomi Osaka, Trinity Rodman, and Simone Biles. These women remained true to themselves and always stood up for themselves in a male-dominated industry. 
Technology
Black women fighting for space and opportunity in the tech space has always been an obstacle, but it never stopped them from making a change. Kimberly Bryant, founder, and CEO of Black Girls Code, created a space where young girls can enter and thrive in technology. 
Beauty
The beauty industry has evolved tremendously from the makeup space with companies like Fenty Beauty from Rihanna or Monique Rodriguez's Mielle Organics natural haircare line. Black women know the importance of creating products made for us by us. 
Fashion
Black women deserve luxury fashion too! So many fashion founders are paving the way for quality clothes and fire looks. Women like Anifa Mvuemba, the founder of Hanifa, have changed the climate of what it means to create pieces that stand out and cater to the bodies of Black women. 
Wellness
Since the pandemic, the health and wellness concern for Black women has grown exponentially, and it's been essential to keep mental health a priority. For women like Koya Webb, founder of Get Loved Up, and Jessamyn Stanley founder of Every Body Yoga. These women are creating a platform for Black women to tap into holistic wellness that allows them to maintain their mental health. 
Arts and Culture
Black women keep the culture fun and outside the box, so there's no difference when it comes to the arts. The latest example is Solange Knowles, 36, becoming The New York City Ballet composer for its Fall Fashion Gala, making her the first Black woman to compose a production score.
Academia
Education is something that could never be taken away from a Black woman, no matter how often people try to silence their voices. Women like Nikole Hannah-Jones are fighting for the teaching of critical race theory in schools, which helps the education system for the next generation of students.
Entrepreneurship
This is the era of ownership and business for many Black women who are building their empires. Women like Pinky Cole are carving a blueprint of what it means to leave something valuable behind for your family and create generational wealth. 
Music
The resurgence of Black women taking over in music is at an all-time high and providing various inspirations to show Black women can make it to the top. From Beyoncé to Victoria Monét, there are many women in their lanes and speaking out on what they deserve in the music industry. 
Internet Culture/Trendsetting
With the internet growing daily, there's a visible timeline of Black women who created a new lane. Whether it's Jackie Aina's makeup hacks, Jalaiah Harmon's latest dance moves or Dearra's latest lifestyle content, these women have their impact and inspire other women to set their trends. 
Journalism
Storytelling is essential in the culture, and it is even more vital for Black women to tell those stories dedicated to our stories. Women like Danyel Smith and Clover Hope have paved the way for women who want to use their voices and spotlight many untold stories. 
About Kenyatta: Kenyatta Victoria is an entertainment and culture reporter passionate about music, pop culture, and marginalized stories. She has bylines in publications such as Chicago Reader, INSIDER, Girls United, TransLash Media, and the Chicago Tribune.