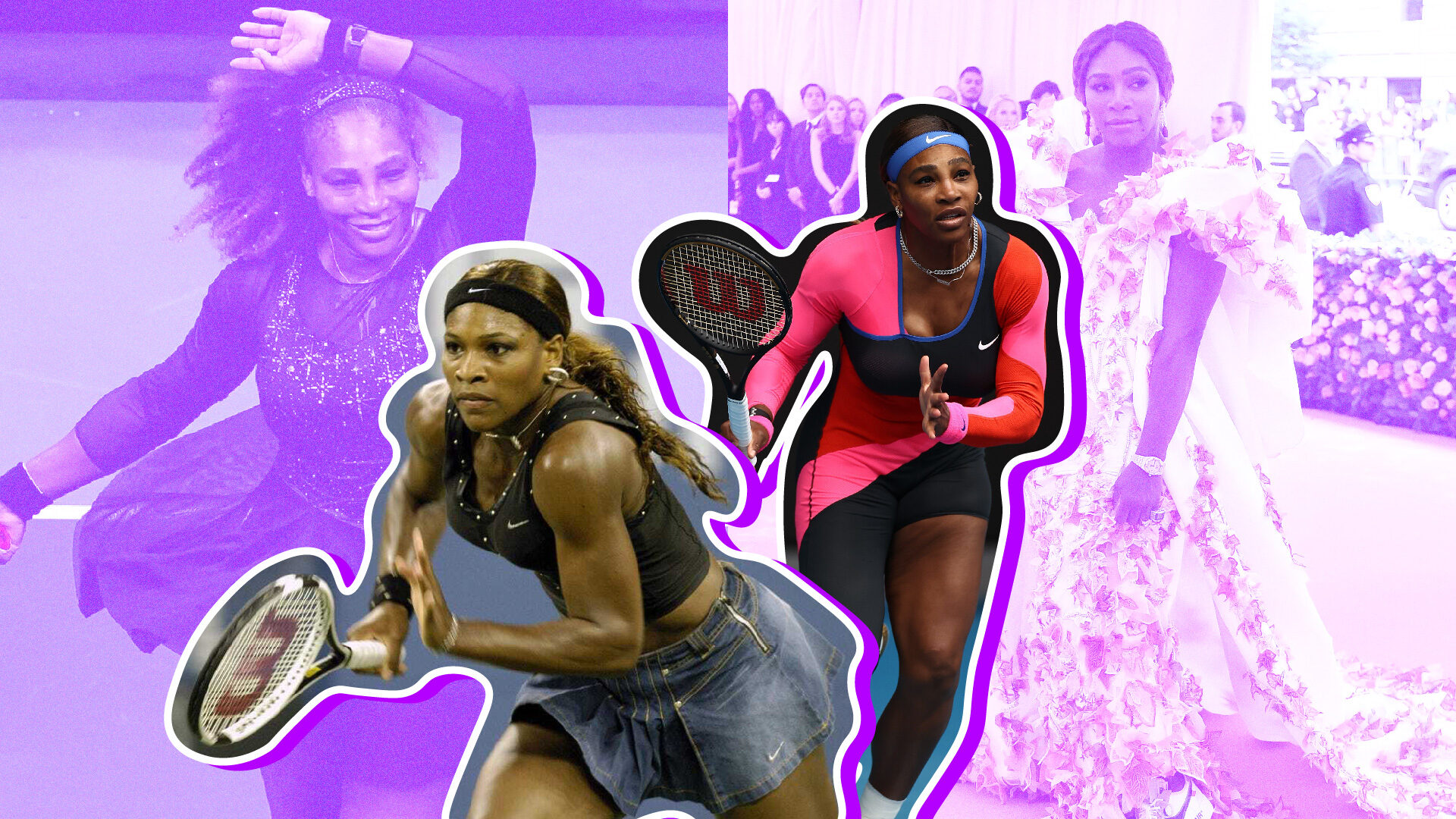 Six Reasons Why Serena Williams Will Always Be The GOAT
Happy birthday, Serena Williams!
All great things must come to an end, but we are so proud of all of the accomplishments that professional tennis player Serena Williams was able to achieve after officially retiring from 27 years in the game. From humble beginnings of playing with her older sister Venus and receiving training from her father Richard Williams to winning and creating a family of her own, we're truly seen an icon rise.
Serena has always persevered and pushed through adversity, even when others didn't believe in her. The tennis champ began her tennis career in 1995 after growing up in Compton, California, and made a debut appearance in her iconic white braids in her first US Open that same year. Though she lost her first match, Serena refused to be knocked down and continued to serve as an inspiration to Black girls everywhere. The relationship between Serena and her father, as well as her career progression, are depicted in the 2021 film, King Richard starring Saniyya Sidney, Demi Singleton, and Will Smith.
"I've been reluctant to admit that I have to move on from playing tennis. It's like a taboo topic," Serena said regarding her retirement and what's next for her in her Vogue reflection piece. Though still feeling the effects of this life transition, Serena hopes that she is known for more than her contributions to tennis but for what she has been able to achieve and how she's been able to make people feel.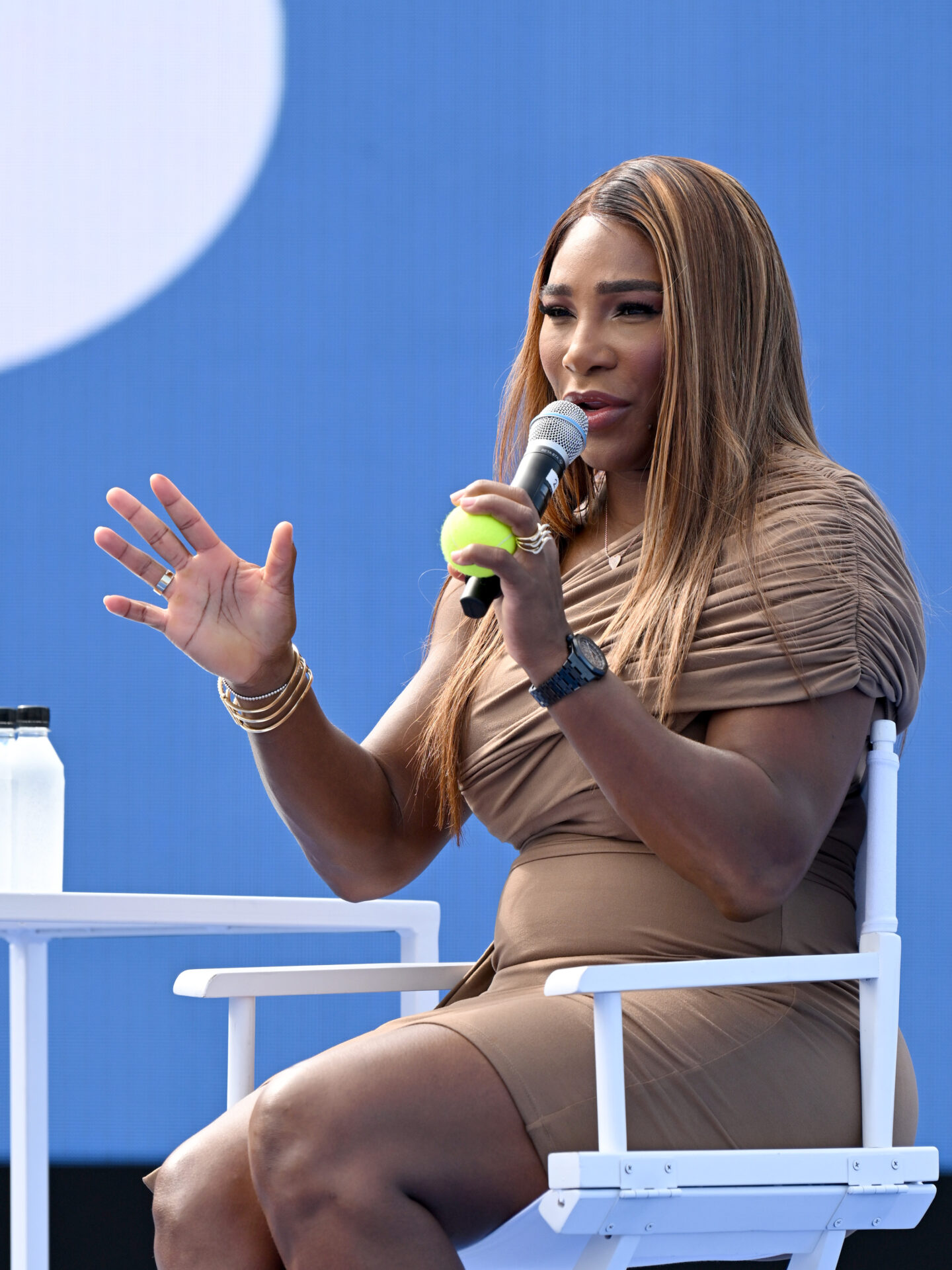 NEW YORK, NEW YORK – SEPTEMBER 12: Serena Williams speaks at GLAM SLAM Presented by NYFW: The Shows and Chase Sapphire Session 6: S By Serena Presentation with Serena Williams during NYFW: The Shows 2022 at Spring Studios on September 12, 2022 in New York City. (Photo by Bryan Bedder/Getty Images for IMG Fashion)
From stunting during New York Fashion Week at the Glam Slam activations serving it up on the courts, we're more than positive that Serena Williams can do it all and has nothing more to prove. To celebrate Serena on her special day, here are some moments that will forever be in our hearts.
Her Philanthropic Pursuits
Since becoming a UNICEF Goodwill Ambassador in 2011, Serena has made it a point to ensure that she is giving back to her global community. By partnering with UNICEF, she has been able to help their efforts in ensuring education is being provided to children in need. She also gives back through her venture capital fund called Serena Ventures. Through this endeavor, Serena has been able to provide funding to diverse business owners and jobs to those in the finance industry.
According to The Sport of Philanthropy, Serena did not publicly announce the firm's existence until a few years after its inception in 2014 as it was just getting off the ground. In an Instagram post, she wrote, "I launched Serena Ventures with the mission of giving opportunities to founders across an array of industries. Serena Ventures invests in companies that embrace leadership, individual empowerment, creativity, and opportunity."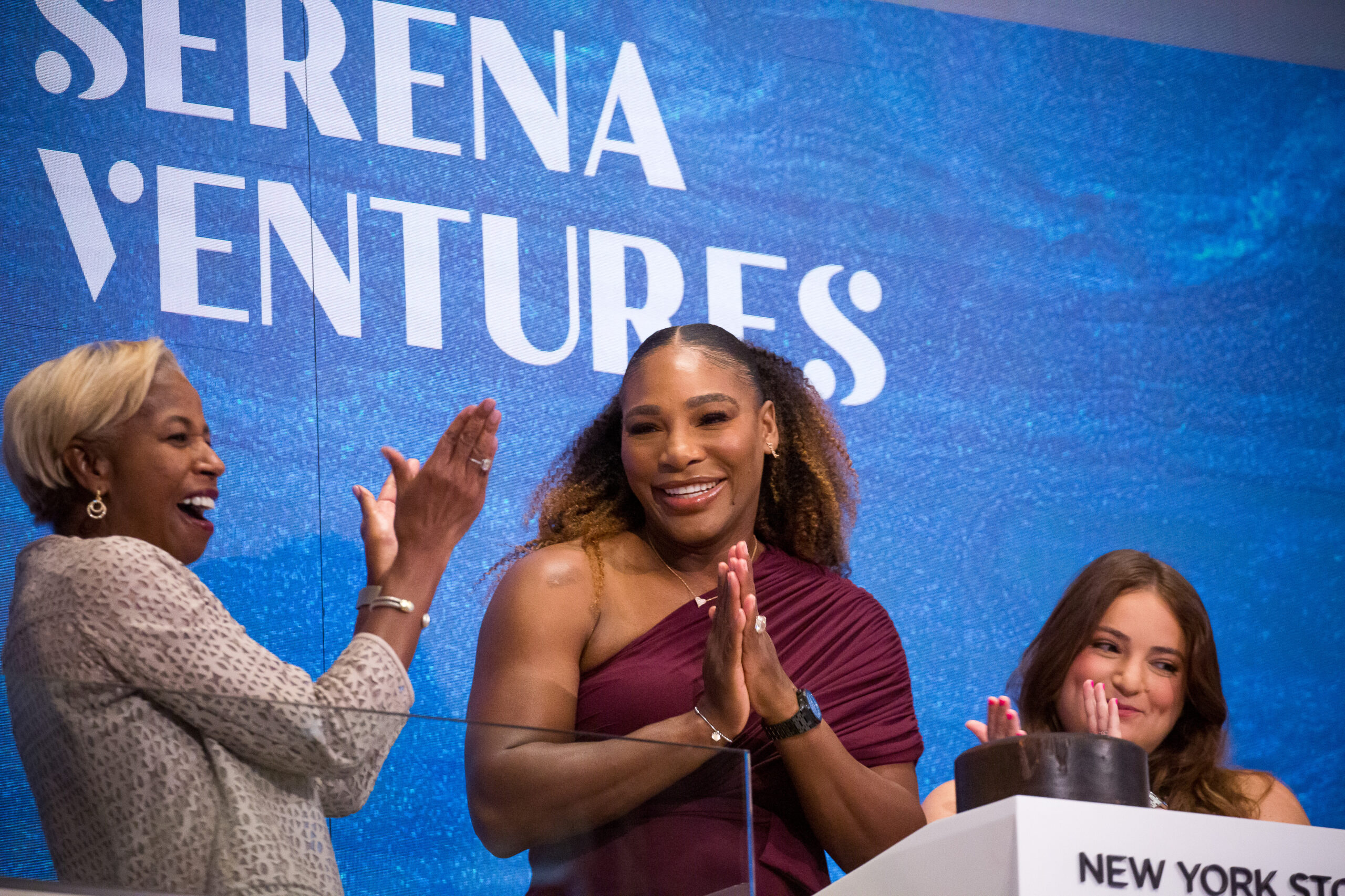 Her Notable Fashion Choices On The Court
Serena has never been timid when it comes to her love of tennis, but when it comes to fashion on the court, she never misses. Her fashion sense has always shown professionalism while still being colorful and fun. She even launched her own clothing line in 2004 called Aneres which featured women's clothing for various body types. In her young adult years, Serena attended The Art Institute of Fort Lauderdale prior to shifting gears to business management in life. From paying homage to the late track star FloJo with a vibrant asymmetrical unitard to a denim skirt and thigh-high boots, Serena Williams always makes a statement with intent to impress.
For the final match of her career, she specifically partnered with Nike's lead apparel designer Carly Ellis. The longtime collaborative pair came up with the glistening black sparkling piece that we saw at the 2022 US Open. The dress was also paired with a pair of NikeCourt Flare 2 made specifically for her. They even featured her initials on the side and six layers to represent Serena's status as a six-time tournament champion.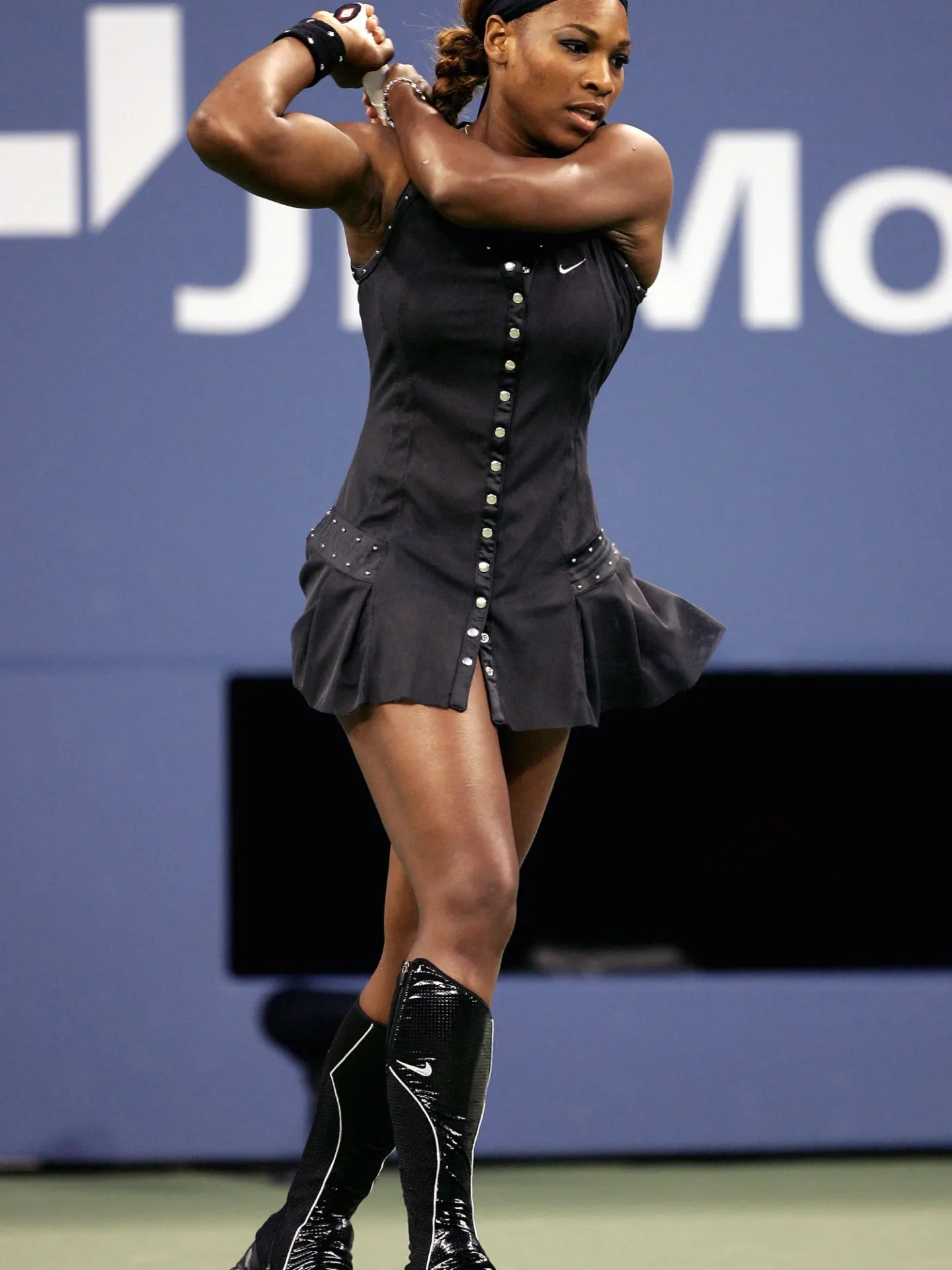 Photo Credit: Serena Williams competing at the 2004 US Open. A. Messerschmidt/WireImage
Winning Various Titles & Accolades
As a tennis player, especially as a woman of color, to garner this accomplishment is more than historic. Serena won her first Wimbledon title in 2002 and beat her sister Venus in the match. From that point, she didn't stop and has since won numerous matches. She even was nicknamed "Serena Slam" for winning four grand slam titles in a row. Serena made history by being most successful and known for that many titles in the Open Era. She has also taken home four Olympic gold medals, 73 singles titles, and more. According to Insider, she was even ranked the #1 women's tennis player in 2016 and was the oldest woman to do so.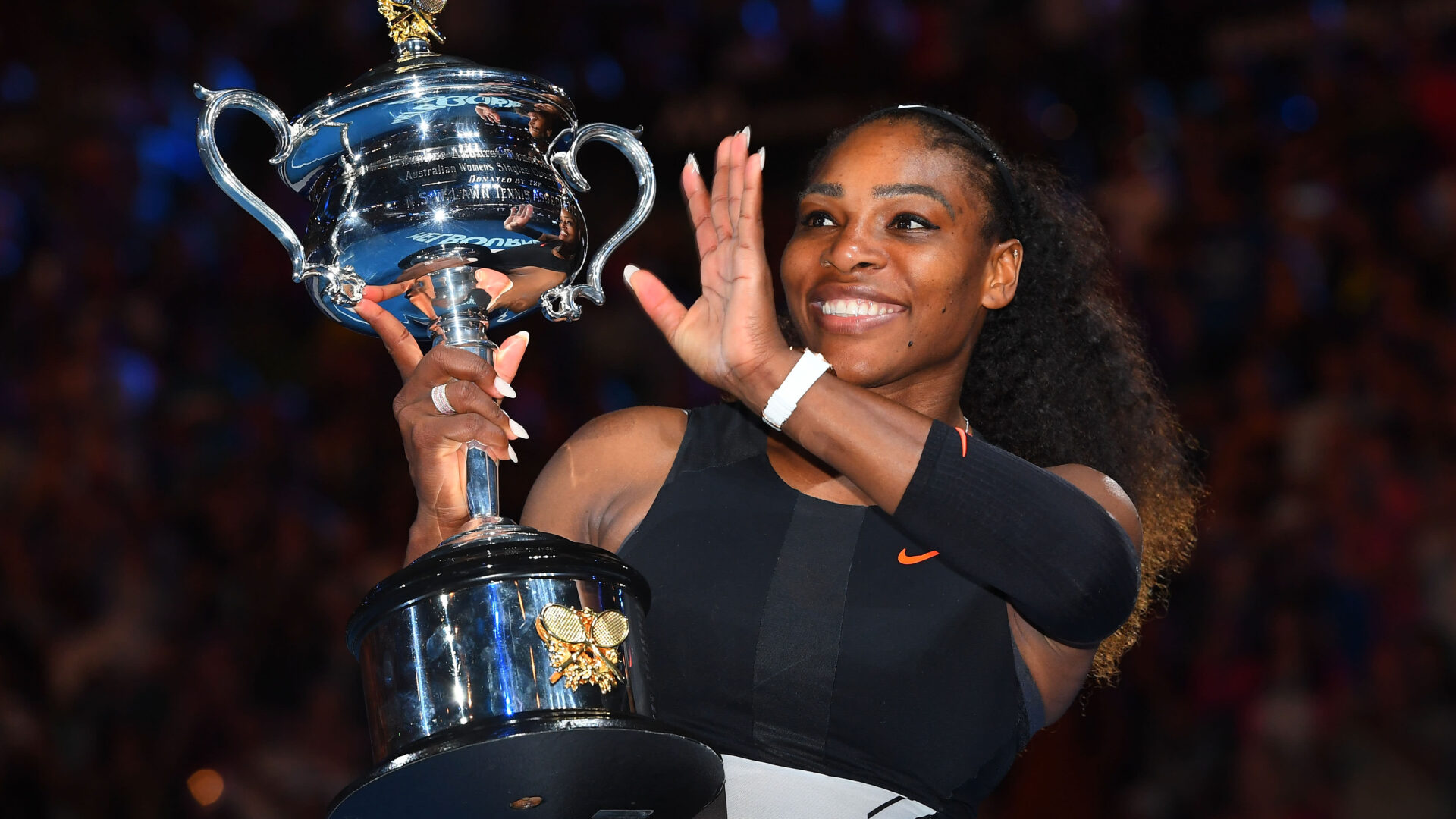 Serena Williams of the United States poses with the Daphne Akhurst Trophy after winning the Women's Singles Final against Venus Williams of the United States on day 13 of the 2017 Australian Open at Melbourne Park on January 28, 2017 in Melbourne, Australia. Quinn Rooney | Getty Images
Balancing Motherhood
In 2017, Serena announced her pregnancy after competing in the Australian Open. She gave birth to her daughter, Alexis Olympia Ohanian Jr., that September and has been able to show the world the true meaning of sacrifice, balance, and boundaries when it came to her career. She has not only embraced motherhood beautifully despite the media's opinions but was able to balance pregnancy and her career. Serena also married her husband, Alexis Ohanian Sr. in 2017 and has since been able to push through the narratives of professional success and a relationship.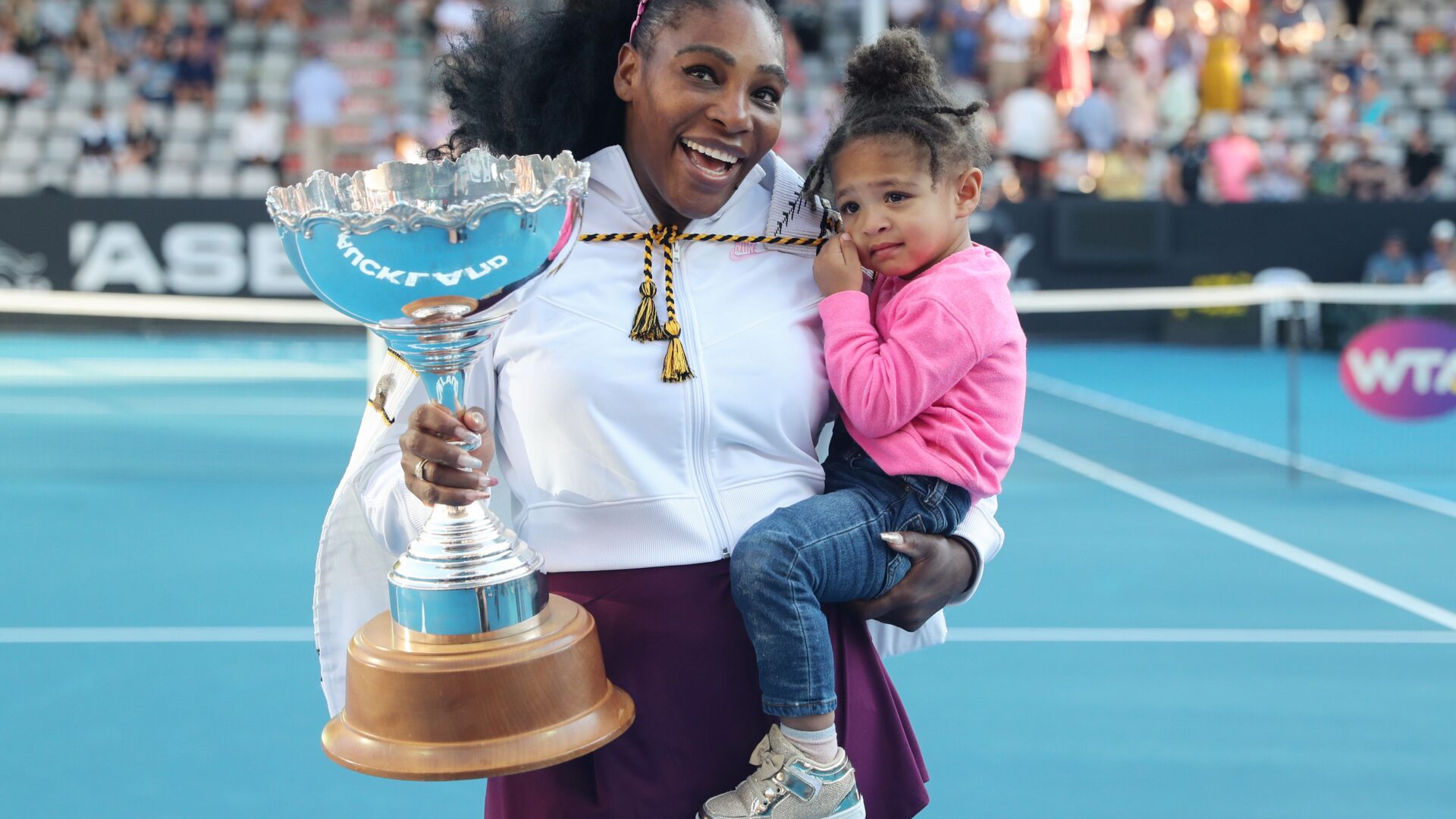 Serena Williams of the US with her daughter Alexis Olympia after her win against Jessica Pegula of the US during their women's singles final match during the Auckland Classic tennis tournament in Auckland on January 12, 2020. (Photo by MICHAEL BRADLEY / AFP) (Photo by MICHAEL BRADLEY/AFP via Getty Images)
Her Final Debut at the US Open
Serena competed in her final Grand Slam this Summer against Ajla Tomljanovic and lost the battle humbly. This match was also the longest in Williams' tennis career being three hours and five minutes. Upon it being her last time playing, she gave a reflection speech and made sure to thank all of her supporters throughout the years.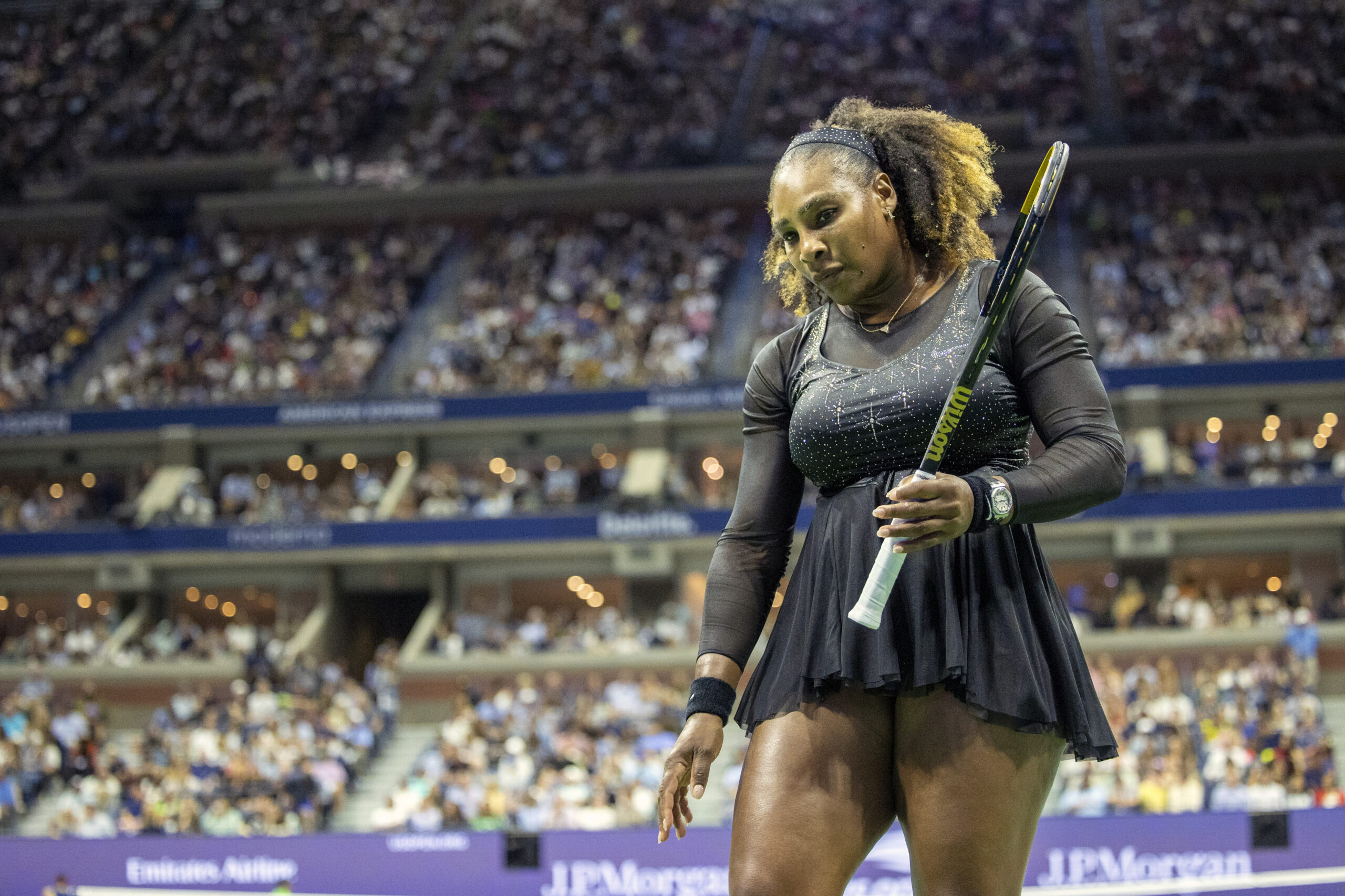 NEW YORK, USA, September 02: Serena Williams of the United States during her match against Ajla Tomljanovic of Australia on Arthur Ashe Stadium in the Women's Singles third round match during the US Open Tennis Championship 2022 at the USTA National Tennis Centre on September 2nd 2022 in Flushing, Queens, New York City. (Photo by Tim Clayton/Corbis via Getty Images)
Supporting The Next Generation
With all that Serena has accomplished, she has set the stage for rising Generation Z tennis players like Naomi Osaka and Coco Gauff to follow in her footsteps or go beyond what she accomplished. Gauff first got introduced to tennis by watching Serena as a young girl and has since been able to connect with her childhood idol and learn from her journey firsthand. "Sometimes being a black woman, a Black woman in the world, you settle for less. I feel like Serena taught me that, from watching her, she never settled for less," Gauff expressed in an interview with Insider.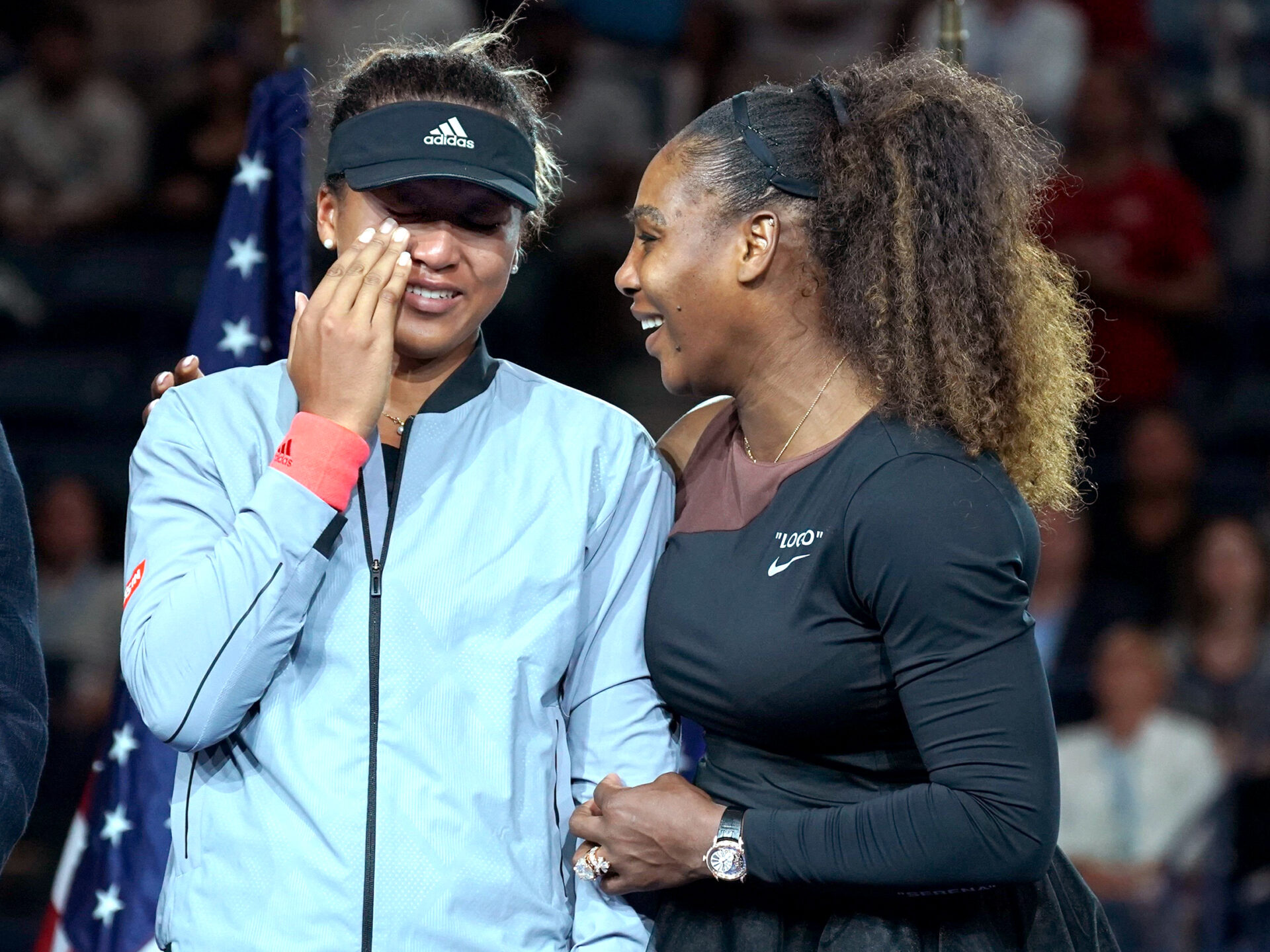 Though her time on the tennis courts has officially come to an end, we are looking forward to seeing more of Serena in the near future as she shifts her focus to her family and life past tennis.