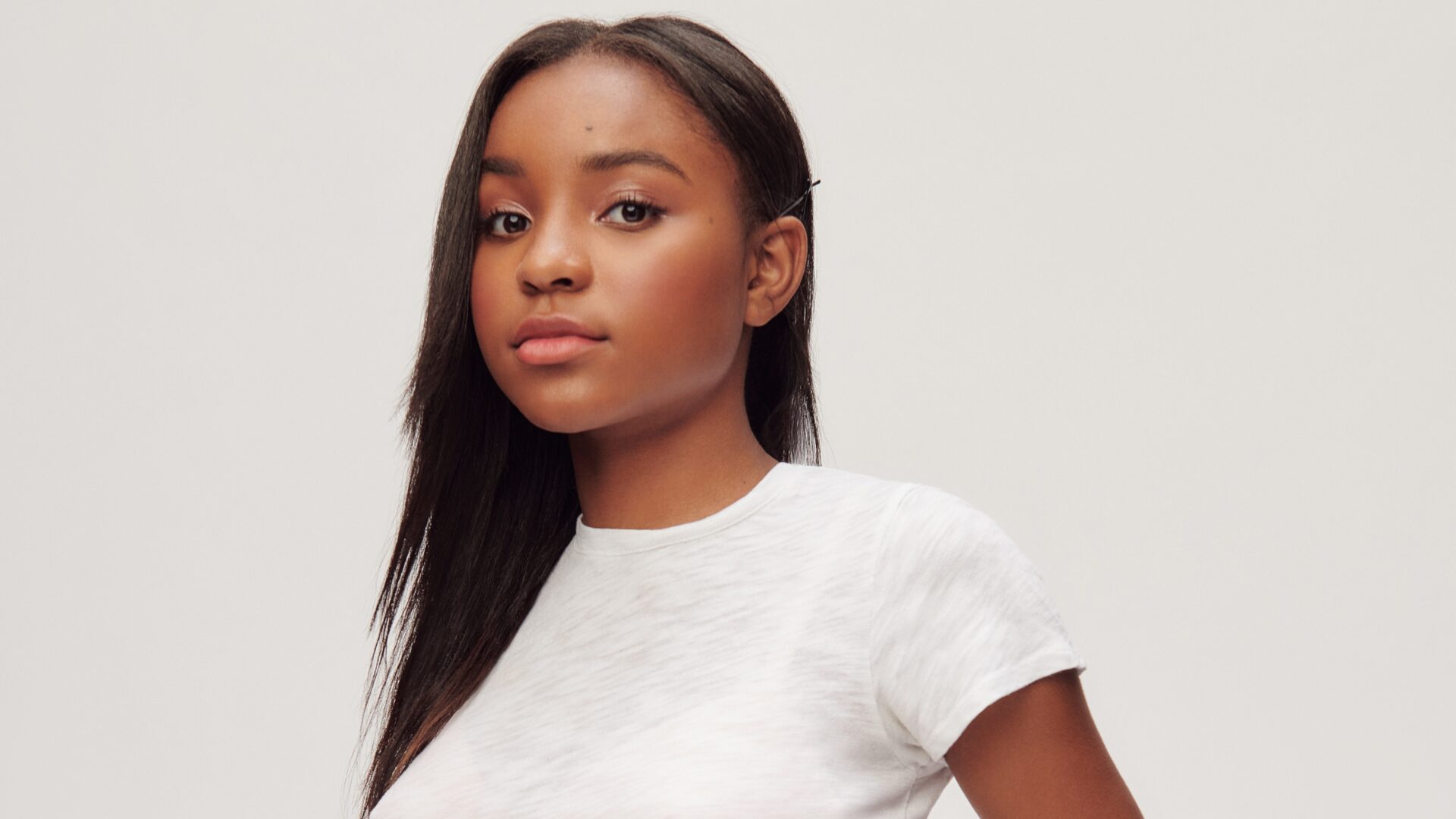 Saniyya Sidney Says Representation Can 'Open Doors' For Young Black Girls
The 'King Richard' star is part of CARE's #HerVoice campaign.
Not only was Saniyya Sidney nominated for Outstanding Performance by a Cast in King Richard, but she's demonstrating an outstanding performance as a young philanthropist and role model for young Black girls.
Best known for her portrayal of young Venus Williams in King Richard alongside Oscar-nominated GOAT Will Smith, Sidney is using her award-nominated platform to spread a positive message about women empowerment and representation for International Women's Day. As part of CARE's 2022 #HerVoice campaign, Sidney stood alongside women such as Amanda Gorman, Sophia Bush, and Hillary Clinton to honor women who have forged the path for today's younger generation to follow.
When Sidney first heard about the 75-year-old global humanitarian organization focused on uplifting women and girls, and their #HerVoice 2022 campaign, she knew right away that this was something she'd want to be part of. "When I joined, I was really excited because not only is it something that's dear to my heart now, but I'm growing into a young woman, and it's important to use my voice, especially being a young Black actress in this industry. I think it's important to open doors and continue to let women and young girls know around the world that your voice is something important," said the two-time SAG-award nominated actress.
The 15-year-old Fences actress praises CARE for its ability to help women and girls feel heard and seen, regardless of race, age, or any other form of discrimination. Sidney continued, "Honestly, I think it's helping a lot of people by letting these girls understand that they're beautiful, they're strong, and they're capable of anything that they set their minds to." When she was younger, Sidney would look up to actresses and athletes and admire their strength and beauty, and loved the full-circle moment that she is now becoming one of those women herself. "I knew that one day, I'd be capable of that, so getting to be a part of this and be a role model in a way makes my heart smile because I know how I felt at that age, looking up to beautiful, strong, phenomenal women."
For International Women's Day (March 8), Sidney always loves to shine a light on some of the most influential women in her life including her mother, grandmother, and manager, with whom she's worked since she was five years old. Other women she cited as inspiration in her day-to-day life included Venus and Serena Williams, her older sister, Vice President Kamala Harris, and our forever First Lady Michelle Obama. "Growing up, that was my first lady. She was a woman that I would look up to and say, 'Wow, she's definitely someone that's so strong. She's doing so much and she's opening doors for women that were her age at the time – opening doors for my mom'," she said in awe.
When asked by Girls United why it's important to discuss the impact of Black women during Women's History Month and on International Women's Day, Sidney responded, "I think representation matters. Having someone that looks just like you opens doors, especially girls that are really young. It lets them know that someone that looks just like me is doing something incredible. I hope that opens their eyes and their imagination to whatever they want to do."
As she prepares for her upcoming roles as Sasha Obama in the upcoming Showtime series The First Lady, and starring as Claudette Colvin in Anthony Mackie's directorial debut Spark, Sidney shares her excitement with GU about sharing the stories of one of her role models. "I love telling stories that are real stories now. I've been doing it for a minute, especially King Richard opened that door, and my next film is about to be about a real woman as well," Sidney shared.
"Ms. Viola Davis, who plays Michelle Obama in our Showtime series, is amazing as her," she gushed about her How To Get Away With Murder co-star. "I can't wait for the show to come out because it's not only just one but three former first ladies so you get to see it [from] a woman's perspective. It was a really cool experience and is a beautiful story to tell."
Photo Credit: Sunshine Sachs/Caroline Humphrey