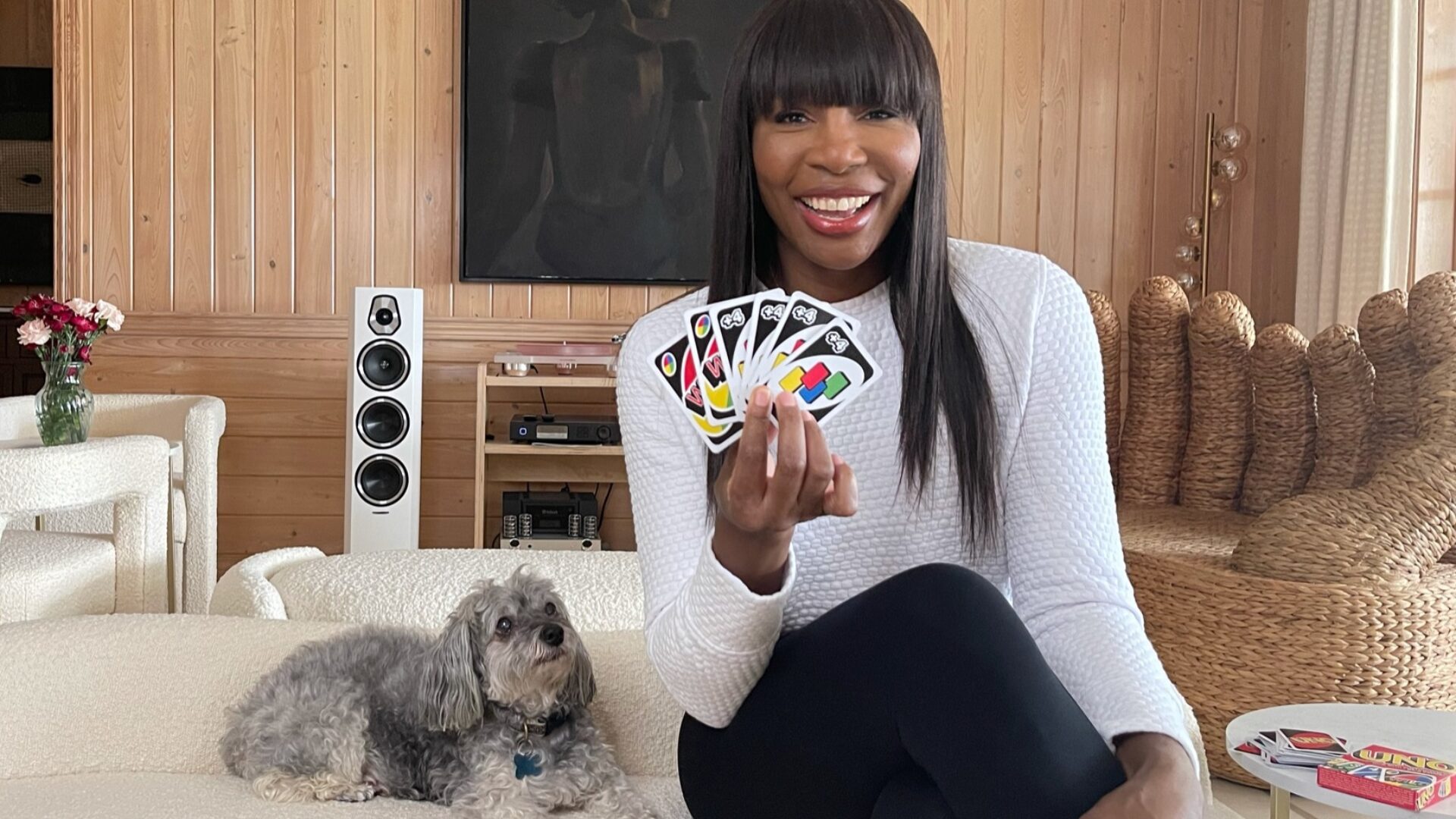 Venus Williams Shares Her Secret To Winning A Round Of UNO
Pro-tip: you have to "get your mouth ready"
What's that one card game in your family that gets your competitive side raging, your excitement pumping, and possibly some trash talking from across the table? For some, that may be Go Fish; for others, it may be Spades, but for Venus Williams' family, it's UNO. This year, the four-time Olympic gold medal winner has partnered with the iconic card game to celebrate its 50 year anniversary by participating in its UNO's Championship tournament in Las Vegas. As an all-time family favorite, Williams did not hesitate to join in on the family-friendly fun when the opportunity came about.
"I usually do a lot of competing, so I figure I should take a break and just go easy. Once I'm playing UNO, I just try to have fun, and if someone else wants to win and have [a] rule, I just let them have it," Williams told Girls United about her love for UNO. As someone who has been playing the card game since she was young, the EleVen by Venus Williams entrepreneur loves bonding with friends and new acquaintances over the feeling of nostalgia that a good round of UNO provides. Williams even shared a few of her family traditions when it comes to playing the game.
"We have this thing where you had to get your mouth ready for UNO," Williams revealed to Girls United. Even well into her adult years, the 41-year-old reminisced on time where the players in her family would form their mouths in the shape of an "O" in advance to be ahead of the curve. "We have a lot of good times."
Williams expressed her excitement in the first-ever official UNO Championship Series Invitational Tournament powered by Mobil1, which will take place in Las Vegas, NV this Thursday, November 11. Viewers around the world will have the chance to tune in live on UNO's TikTok channel starting at 6:00 pm PST while tournament finalists fight for a chance to win $50,000 and the honor of being crowned the first official UNO World Champion.
"It's very exciting. I was so excited for the opportunity to partner with UNO because it's been a family tradition. I was literally gushing and my response email was ridiculous," Williams said excitedly about being part of the first annual tournament. "It's a really natural fit. I think UNO brings so much joy to so many people in over 80 countries and it's just something that's very global and brings so much joy."
Earlier in 2021, nearly 2 million UNO lovers participated in the first annual UNO Championship Series in over 28 million matches on the UNO app to win a slot in the Championship Series Invitational Tournament. This Thursday, finalists will battle it out during these intense elimination rounds for a chance to sit at the Finale Game table. According to a press release sent to Girls United, the finalists will draw their first cards HyperX Esports Arena Las Vegas, located inside The Luxor Hotel & Casino in Las Vegas, NV. The Championship Series will be hosted by professional gamer, streamer, and self-proclaimed UNO fanatic Tyler "Ninja" Blevins and will include live appearances from 2019-2020 and NBA MVP Giannis Antetokounmpo and the Grand Slam champion herself Venus Williams.
"The 50th anniversary of UNO has been nothing short of wild. We've introduced new products, cultivated new partnerships, and created new experiences to bring together fans from all over the world, and crowning the first official UNO World Champion on 11/11 is a perfect culmination," said Ray Adler, Global Head of Mattel Games, in an official statement. "Seeing thousands of our passionate fans come together from across the globe over their love of UNO is a testament to the power of this simple and universal game that transcends languages and cultures.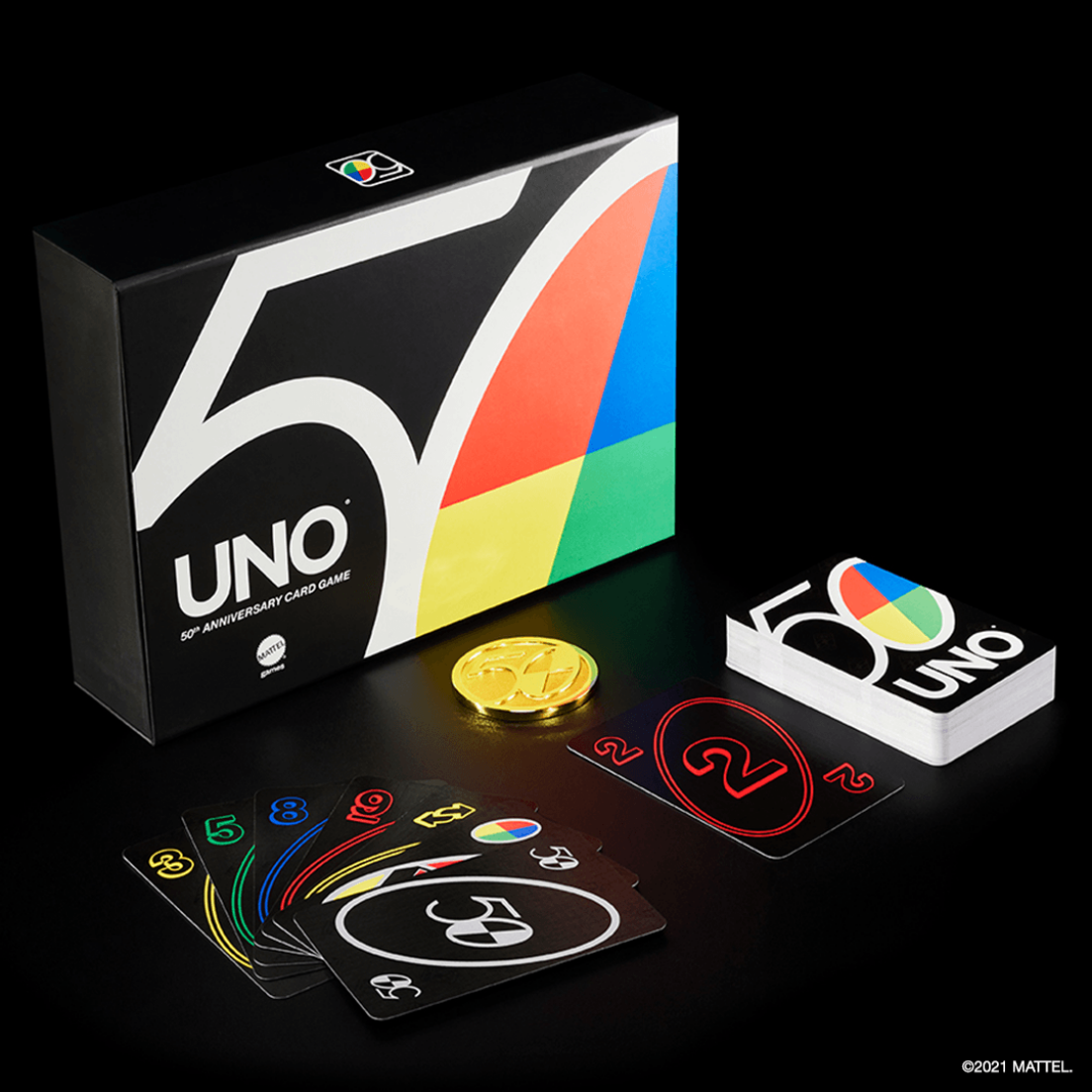 In addition to being a celebrity attendee, Williams has created personalized video messages to congratulate the tournament players, as well as announce a donation of hundreds of Uno card packs to The Yetunde Price Resource Center. Named after her late older half-sister Yetunde Hawanya Tara Price, the Resource Center has a stern focus on collaborating with organizations to offer trauma-informed programs to create and promote healing spaces, build thriving communities, and connect those communities to resources with equitable access.
"I'm super excited that UNO has partnered with us from The Yetunde Price Resource Center," Williams said passionately, who is a co-founder alongside her sister Serena Williams. "It's bringing fun and joy to children and everyone of all ages, right at home and for me in my hometown. I'm excited [about] that because of a positive thing that the Resource Center is doing in terms of dealing with the community connection and betterment."
Advice that she has for this year's first pool of competitors? "I would say keep your game face on and get your UNO mouth ready. And don't forget to say UNO," she laughed. To learn more about the UNO Championship Series Invitational Tournament and the 50th-anniversary celebration, visit the official UNO website and follow UNO on TikTok, Instagram, and Facebook for more updates.
Getty Images: UNO Championship Series/JONESWORKS