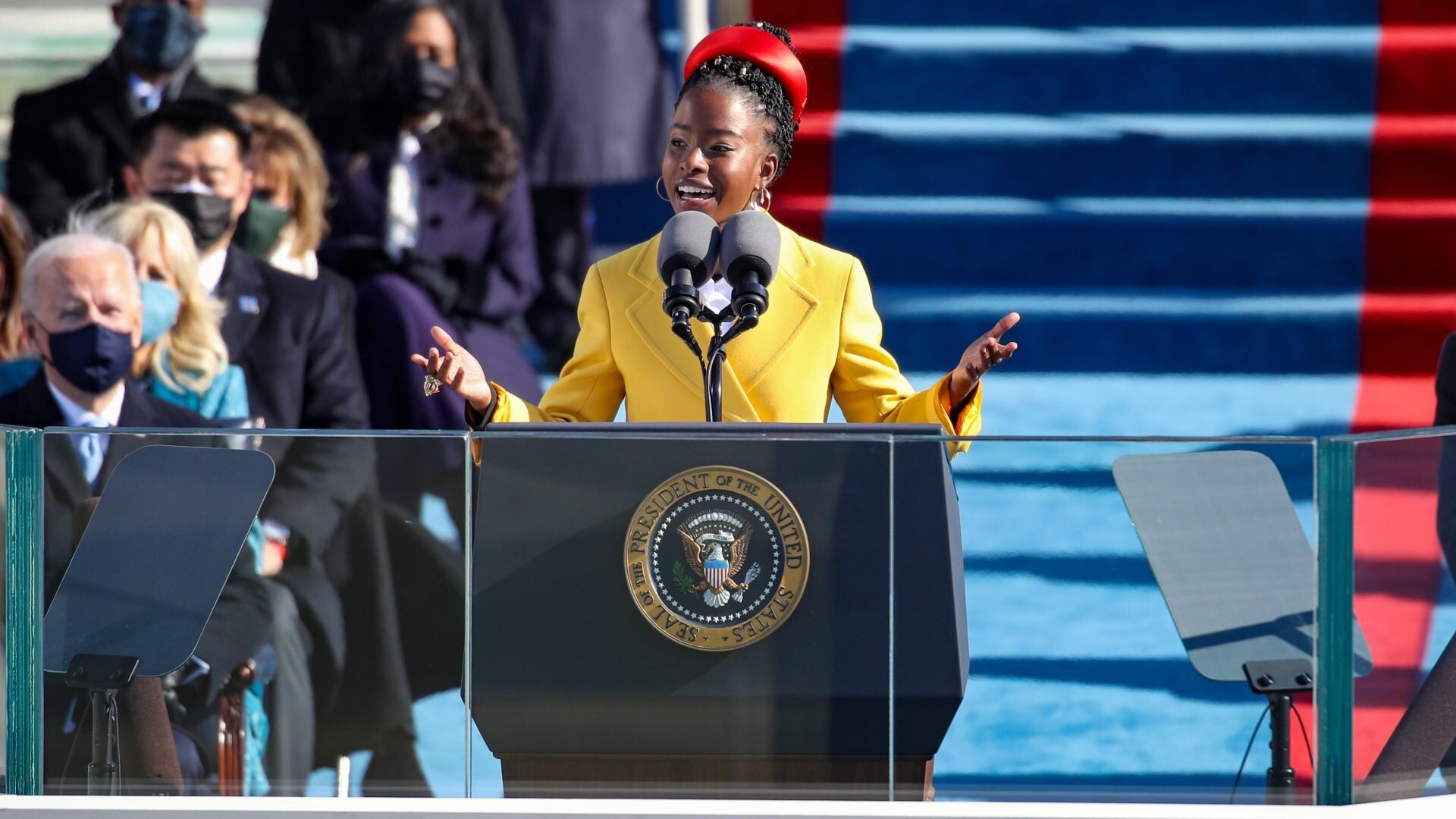 Watch Amanda Gorman Deliver Her Moving Poem, "The Hill We Climb," At The Presidential Inauguration
She is the youngest person in history to recite a poem at the U.S. presidential inauguration.
Amanda Gorman did that! On January 20, the 22-year-old Harvard graduate made history as the youngest person to ever deliver the inaugural poem. She shared her original piece, "The Hill We Climb," a divine tribute to the spirt of inclusivity and progress.
A few of the past inaugural poets were Robert Frost (the inauguration of John F. Kennedy, 1960) and Maya Angelou (the inauguration of Bill Clinton, 1993) For the special moment, Gorman wore a golden ring with a caged bird, gifted to her by none other than Oprah Winfrey herself. It is a reference to "I Know Why The Caged Bird Sings," Angelou's 1969 autobiography.
In 2017, Gorman was named the National Youth Poet Laureate in the U.S. by the UrbanWord and the Library of Congress.
Poised in a brilliant yellow coat, Gorman began her poem, "[W]hen day comes we ask ourselves where can we find light in this never-ending shade? The loss we carry asea we must wade." She continued reciting, saying, "we've braved the belly of the beast. We've learned that quiet isn't always peace. In the norms and notions of what just is isn't always justice. And yet, the dawn is ours before we knew it. Somehow we do it. Somehow we've weathered and witnessed a nation that isn't broken, but simply unfinished."
Gorman completed the poem hours after the January 6 insurrection at the Capitol, just paces away from where she delivered her striking prose. "I was like, 'Well, this is something we need to talk about,'" she told NPR on January 19.
As of January 20, two of her books, "The Hill We Climb: Poems" and "Change Sings: A Children's Anthem," are the #1 and #2 bestsellers on Amazon. We are so proud of Amanda and we know her words will inspire millions for years to come!
Watch Gorman share "The Hill We Climb" below.
Photo credit: Getty Images