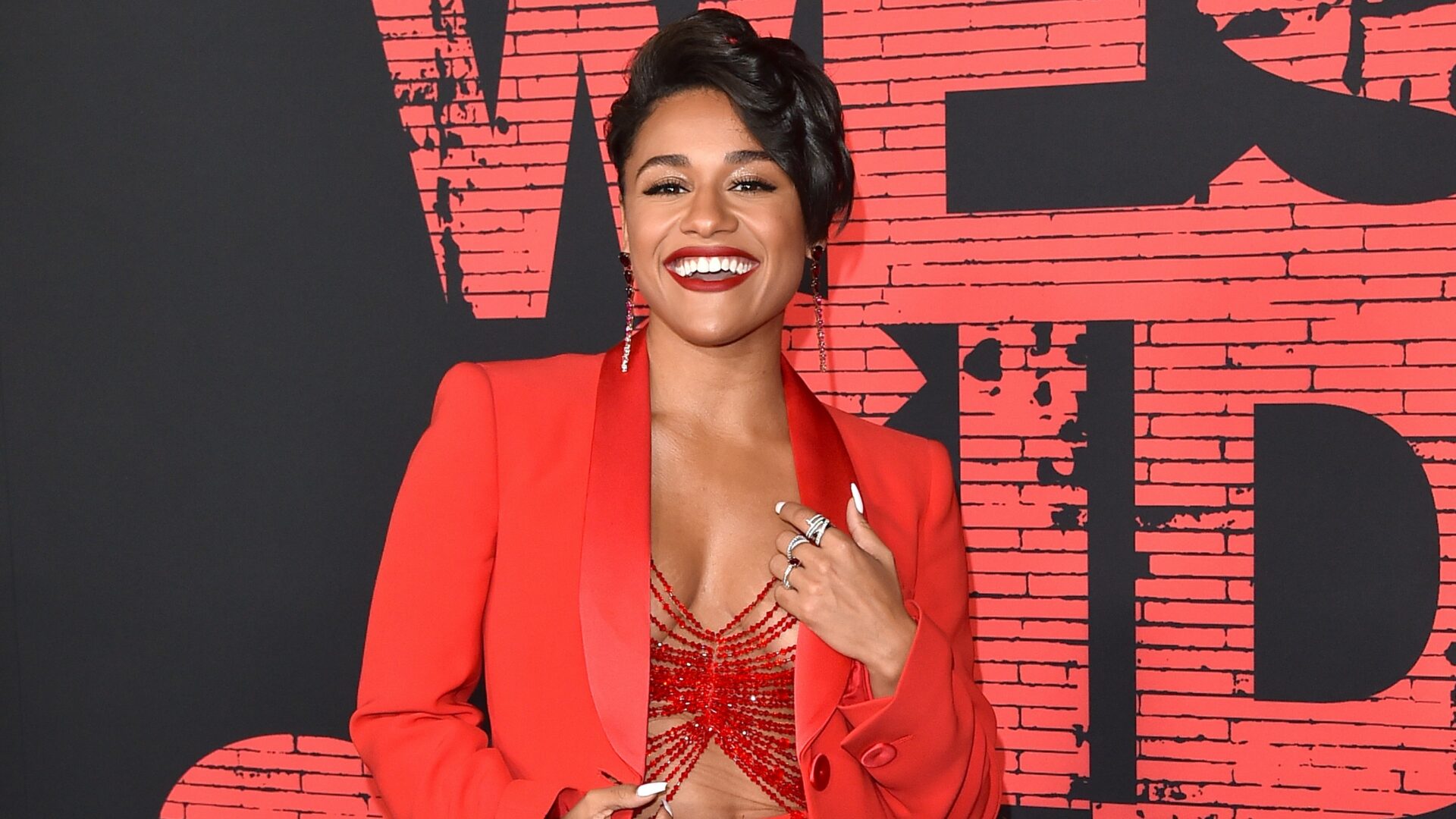 Why West Side Story's Ariana DeBose Could Make History At The Oscars
The 'Prom' actress earned an Oscar nod for Best Supporting Actress.
Congratulations to Ariana DeBose! The 31-year-old actor was nominated for an Academy Award for Best Supporting Actress, recognizing her role as Anita in Spielberg's remake of West Side Story, as officially reported by Variety. DeBose joins the list of this year's supporting actress nominees, which include Jessie Buckley (The Lost Daughter), Kirsten Dunst (The Power of the Dog), Judi Dench (Belfast), and Aunjanue Ellis (King Richard).
DeBose was nominated for taking on the role of Anita, previously played by Rita Moreno in the 1961 version of West Side Story. If DeBose wins, she would join Moreno in winning Best Supporting Actress for the same role. They would be the first women and actors of color to reach such an accomplishment. Previous actors who won for playing the same character include Marlon Brando and Robert De Niro as Vito Corleone in the infamous The Godfather franchise, as well as Heath Ledger and Joaquin Phoenix as Batman's fan-favorite villain, The Joker.
DeBose's nomination also makes her one of the only openly LGBTQ+ nominees alongside Kristen Stewart for her role as Princess Diana in Spencer. "Representation is something I really talk about. I believe if young people can see themselves in the media they consume, then it shows them they have possibilities. It's one of the reasons this moment is so special," DeBose told the LA Times.
DeBose has used her career as a way of elevating the voices of LGBTQ+ youth as well as people of color on the silver screen, which led her to take on the role of Alyssa, a closeted teenager, in Netflix's The Prom. This also prompted her to ensure her character would be given fair representation in West Side Story during the audition process. According to the LA Times, she told director Steven Spielberg and screenwriter Tony Kushner, 'I'm Afro-Latina, and that would inform everything about this character, by virtue of how she would walk through her community. If you're not interested in exploring that, you shouldn't hire me.'"
In the past, DeBose shared that on-screen representation of people of color was essential to her development as a child. "It helped me uncover parts of my identity as a Black woman that I hadn't fully explored. It would take me even longer to recognize that I could be both Black and Latina at the same time, something that I'm still searching for in TV and film to this day. But it is something that I am proud to embody," she wrote in Variety. "You'd be hard-pressed to find five leading or supporting roles, fully realized characters, that can be identified as Afro-Latina. If I'm honest, my Anita is the first character that I've seen onscreen that I, Ariana DeBose, can relate to in her entirety."
Ultimately, DeBose wants to show that the Black experience can be multiple, as much as in life experiences than in the color of our skin. "If only I had fully understood as a little girl that all of these beautiful shades of Black and brown that are represented in the rainbow inclusivity of the Black diaspora are ALL part of the mosaic of Blackness," the actress noted to Variety. "There's not one way to be Black or Latina. In my adulthood, I have begun to understand that no matter how much melanin is in your skin, Black is Black. It's the thing that ties us together and creates community."
Born in Wilmington, North Carolina, DeBose knew at a young age that she had a passion for acting and musical theater, according to PEOPLE. When she competed in the sixth season of So You Think You Can Dance at 18, she saw her departure from the show as a stepping stone to the theater in New York. DeBose went on to star in Bring It On: The Musical, Hamilton and starred as Donna Summer in Summer: The Donna Summer Musical, which scored her a Tony nomination.
DeBose being nominated for Best Supporting Actress is a huge step forward for the representation of people of color in entertainment. Her success is a reminder that advocating for fair representation in Hollywood is possible. Her journey as an actor and a performer is just beginning. She will be starring in I.S.S., a space thriller, as well as in the spy film Argylle alongside Samuel L. Jackson, Henry Cavill, Bryce Dallas Howard and Bryan Cranston.
Photo Credit: Photo by Axelle/Bauer-Griffin/FilmMagic