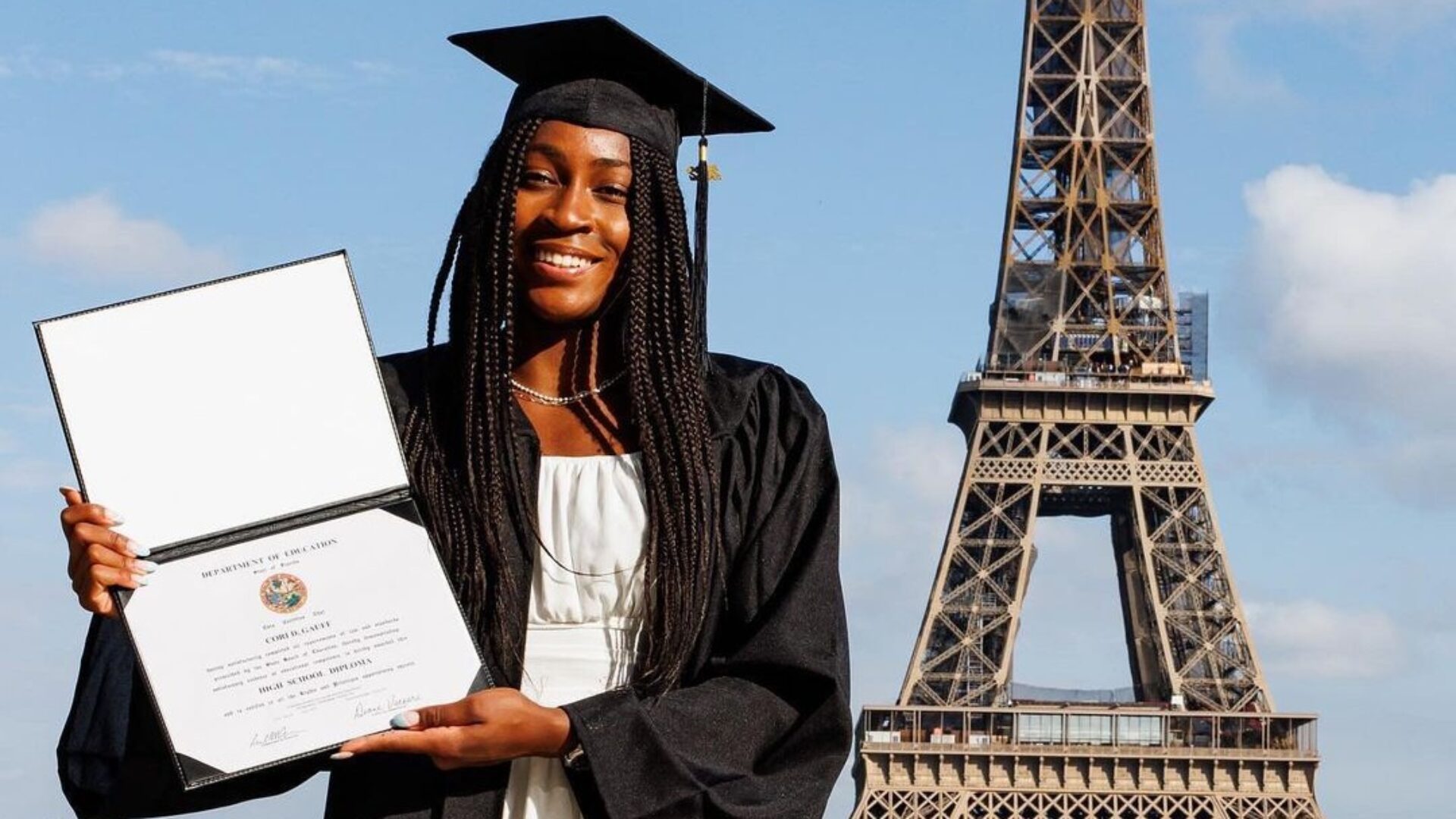 No Cap: Tennis Star Coco Gauff Graduates From High School Ahead Of French Open
Naomi Osaka, Storm Reid, and Latto congratulated the athlete under her Instagram post.
All facts, no cap – graduation cap, that is! Congratulations to teen pro-tennis player Coco Gauff, who announced on Instagram that she has officially graduated from high school. Gauff reportedly earned her high school diploma from the Florida Virtual Flex (FLVS), but her graduation pictures were a bit more different than the stereotypical cap and gown. "i did it. no [cap]," Gauff wrote in her Instagram caption, instead with a graduation cap emoji to hint at a Gen-Z style grad pun.
The 18-year-old was seen on her social media taking flicks in front of the Eiffel Tower, where she is currently preparing for this year's French Open. According to Bleacher Report, Gauff officially advanced to the second round of the French Open by defeating Canada's own Rebecca Marino 7-5, 6-0. Last year, Gauff made it all the way to the quarterfinals at Roland Garros, where she, unfortunately, lost to Barbora Krejcikova. However, Gauff made history by becoming the youngest player to make it to the quarterfinals of the French Open since 2006, according to CBS Sports.
Gauff is also seen wearing a pair of New Balance sneakers, the brand she partnered with last year to launch her debut fashion collection. Her self-titled capsule included the Coco Gauff 327 Women's sneakers, a printed fitted short, and a throwback style windbreaker and joggers set. As a shameless plug, the young tennis star wore a bodysuit inspired by her own collection to last year's US Open.
"I'm so inspired by her and I think she is so cool. She's actually quite mature for her age. She is…perfect," Renee LeFevre, New Balance creative design manager for women's apparel, gushed about Gauff in a Forbes interview. "She's confident, humble and so well mannered. The things she stands for are so admirable. She knows her style and is authentic to her style. She's not copying anyone. That is amazing for her age."
Congratulations, Coco Gauff! Good luck at this year's French Open!
Photo Credit: Instagram via @CocoGauff